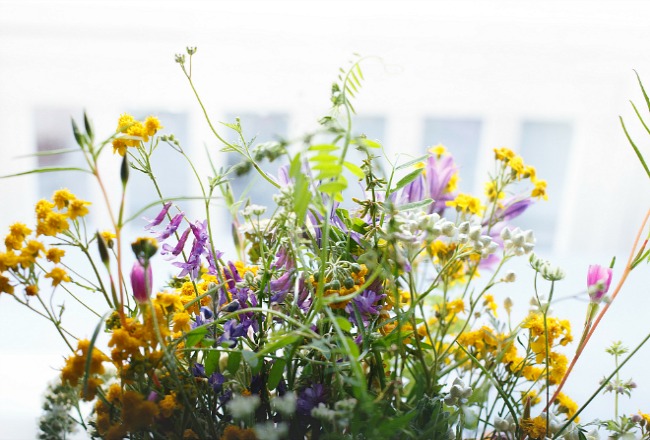 Woo hoo! July is my birth month and I'm big on celebrations! In fact, I celebrate for the whole season beginning on the Summer Solstice, aka, my favorite day of the year. I used to only celebrate for the month of July but I've expanded because, why not! Life is to be lived and there are few things better than celebrating the completion of another trip around the sun. Besides, celebrating for the season gives all my friends ample time to take me out for food, drink and debauchery. It's a win for everyone!
My mission this summer is to get to the beach as often as humanly possible. I planned a beach outing on my actual birthday (July 1) but New York City had a tornado warning that day. A tornado! No beach for me but that will not stop me from getting plenty of sunshine, sand and sea breezes later this month.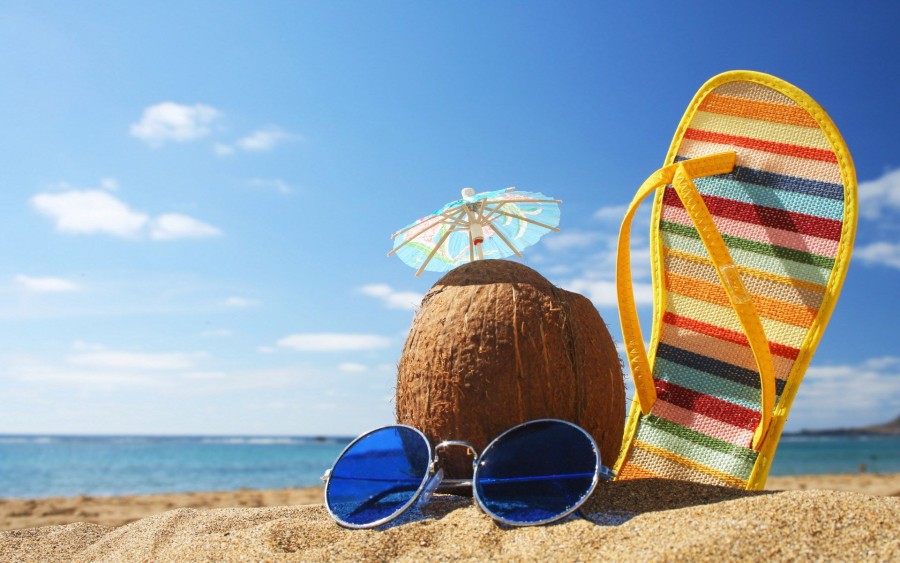 Juicy July – Beach Bag Essentials
What do I do at the shore and what's in my bag? First, one needs a cute beach tote to haul all of her necessary seaside gear. I also like this inexpensive beach bag that comes in a bunch of colors. Once I have the perfect bag, sun protection is top priority: a natural sunscreen, a cute hat (and another cute hat), a lip balm with SPF and sunglasses.
For lounging comfort, I roll with a roomy blanket, a beach chair and an umbrella. I am totally in love with this recliner chair and umbrella combo by Sport-Brella. The umbrella rotates 360° for maximum flexibility and sun protection and the chair has a built-in, insulated pocket that holds up to four drinks. Yes, I'm high maintenance and I'm good with it.
Finally there's music, and yes I lug my Bose SoundDock and an actual book on paper. This summer I'm reading Big Magic by Elizabeth Gilbert of Eat, Pray, Love fame and I also just finished Danielle LaPorte's The Desire Map.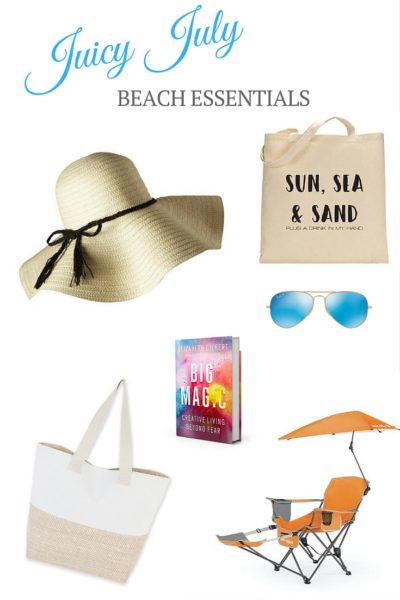 MUST READ: Nordstrom's Anniversary Sale is Happening Now!
Season of Celebration
This may all seem rather solitary and I suppose it is. I'm an introvert in the worst way and enjoy my own company immensely. The beach is a place where I can spend time with my thoughts and daydreams and not have to worry about anyone else. It's heavenly. I do love to catch up and hang out with my friends though and we're looking forward to seeing Janelle Monae at Afropunk, all the amazing indie artists at SummerStage and outdoor movies in the park. There's also a favorite Chinese restaurant on the upper west side that serves unlimited free wine with dinner. It's our home away from home!
Summer is my season and this year I'm celebrating hard!
What are your plans for summer? Anything juicy on your radar? If not, check out this post on all the summer deals you can get with Groupon Coupons and celebrate with me in spirit if not in person!
Cheers my Lovely!
---
RECOMMENDED FOR YOU