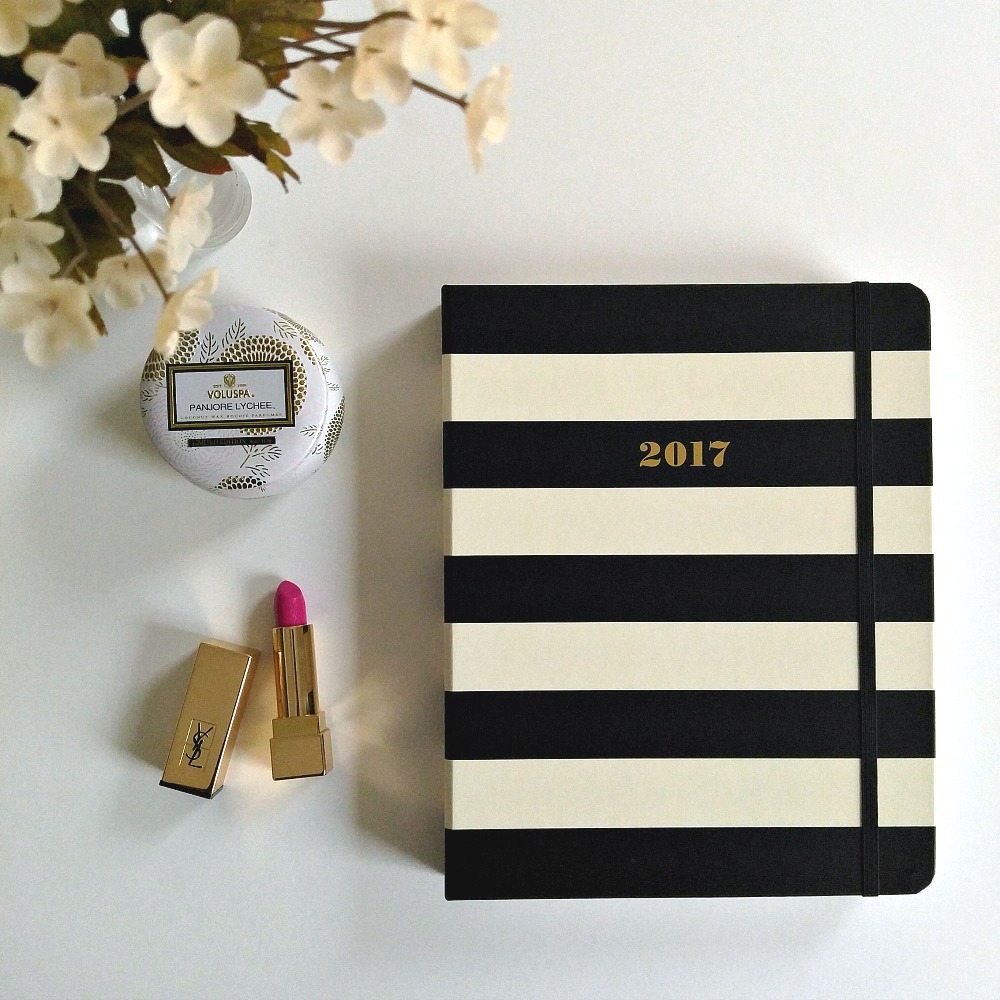 I'm a die-hard digital girl but when it comes to planning my life and my work, I must take pen to paper. Well, pencil to paper. I erase a lot. This year, during my on-going search for the perfect planner, I bought no fewer than three. I'm picky, have lots of requirements and am generally hard to please so for 2017, I'm getting a jump on the search by starting with the 2017 Kate Spade Planner. The beauty of this one is that it's a 17-month planner that covers August 2016 and through December 2017. Plenty of time for me to try it out, buy a couple more and decide whether Kate can make it through the year with me. So far, I like Kate's chances.
Kate Spade Planner 2017
The Kate Spade planners come in a variety of styles (stripes, gold dots, floral) and sizes (medium, large, mega). I chose the Large Black Stripe Agenda because I have a recently discovered that I love stripes and the Large is the perfect size. It's not cramped and not too big.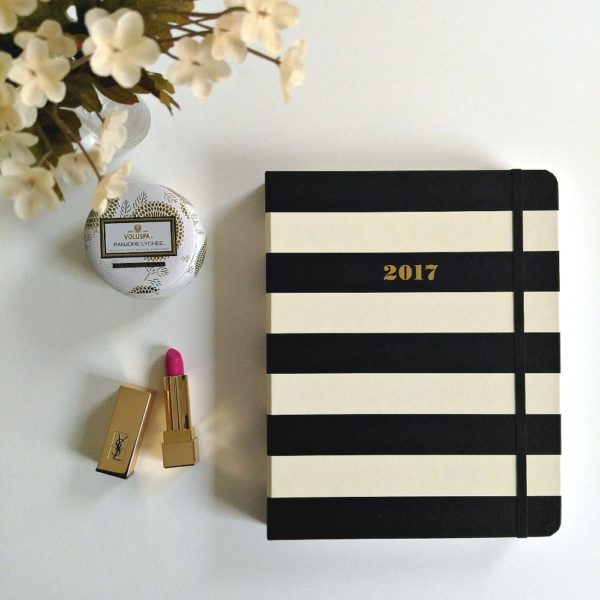 My Favorite Features:
Lay-flat design
Covered spiral binding
Monthly inspirational notes
Storage pockets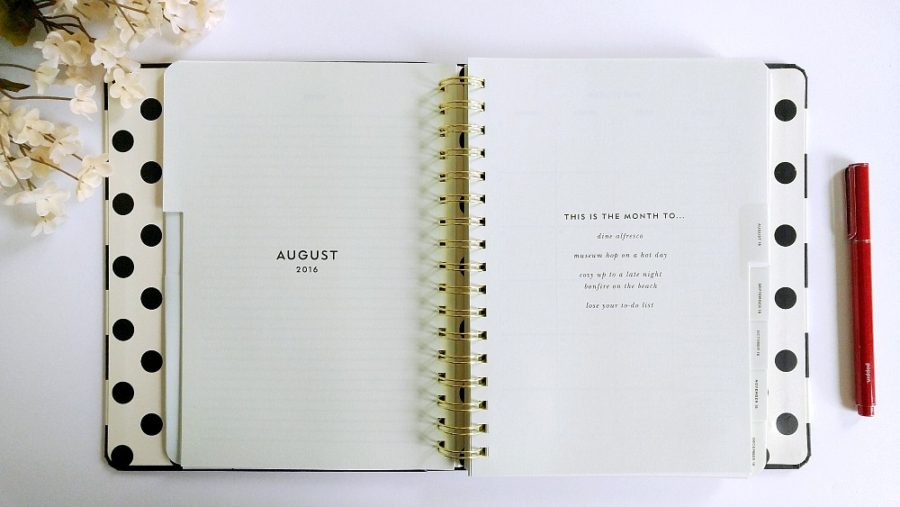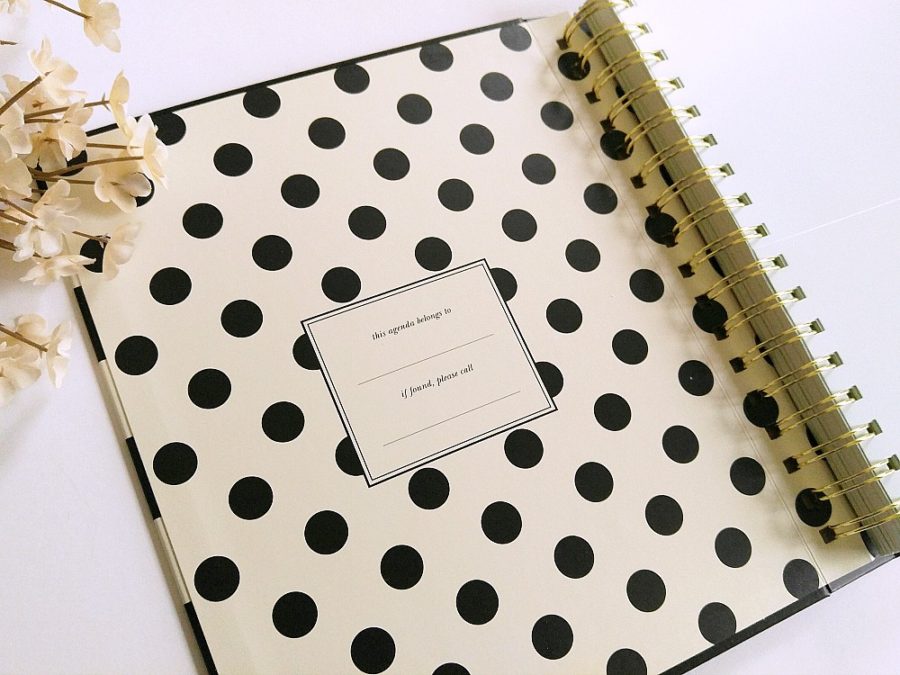 Other Features Include:
Yearly calendars for 2017 and 2018.
Tabbed monthly sections with an at-a-glance for the the month, daily dated notes, and ample room for monthly notes.
List of U.S. Holidays
The only thing the Kate Spade Planner is missing, is a list of social holidays so you'll know when National Ice Cream Day rolls around. If anyone knows a planner that has this, please drop a line in the comments. I'd be forever in your debt!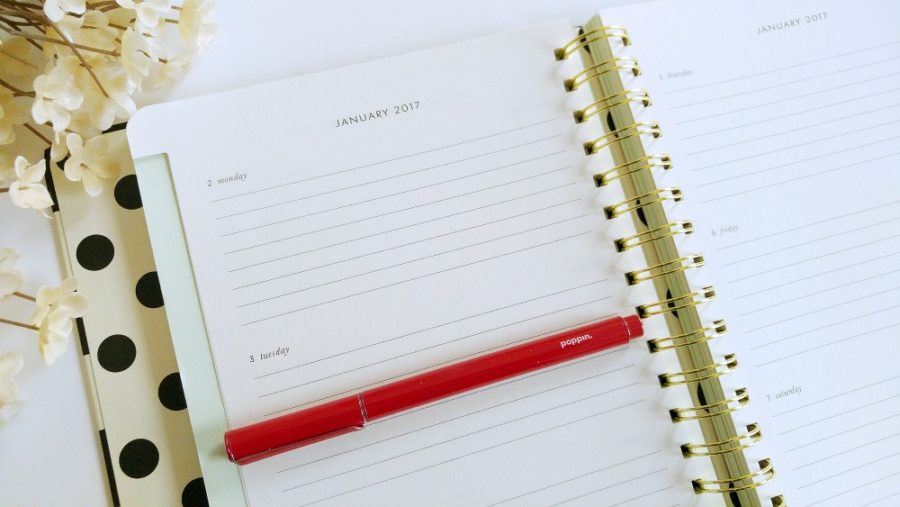 Are you a total planner junkie as well? If so, please tell me your favorites and why you love them. As I said, I'll likely buy a couple more before I settle on one so any tips are greatly appreciated!
Thanks for stopping by and remember to share this post with your stylish, planner-loving friends!
[Tweet "Get a jump on 2017 with an ever-so-chic Kate Spade planner. You'll be glad about it!"]
---
SUGGESTED FOR YOU