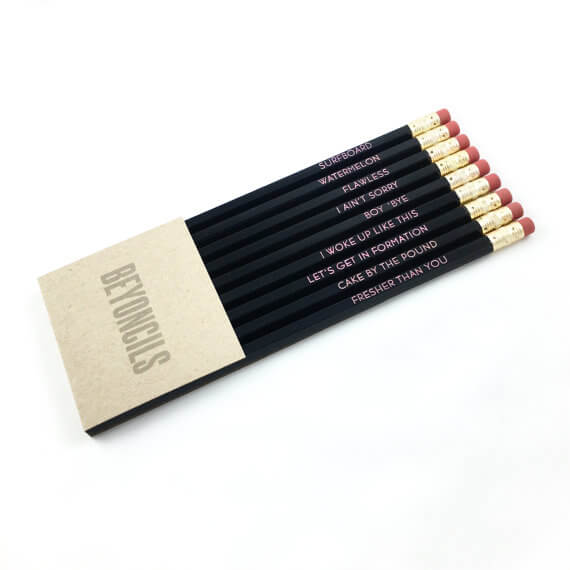 It's back to school season and, of course, grownups need new supplies too! My friends will tell you, I'm a sucker for back-to-school sales because I love new pencils and note pads, sticky notes and calendars. If it's a tool to organize stuff, I'll buy it. A cute little notebook? Yep, it's in my purse. Because no matter how convenient apps and electronic devices are, I still come back to paper and pen. The tactile sensation of hearing a sharpened pencil scrape across the page is unmatched. The satisfaction of physically crossing an item off your to-do list is heavenly and unparalleled. See my bullet journal journey here. Today, I've curated a list of chic office supplies to help keep you organized and inspire you to keep working on your stuff.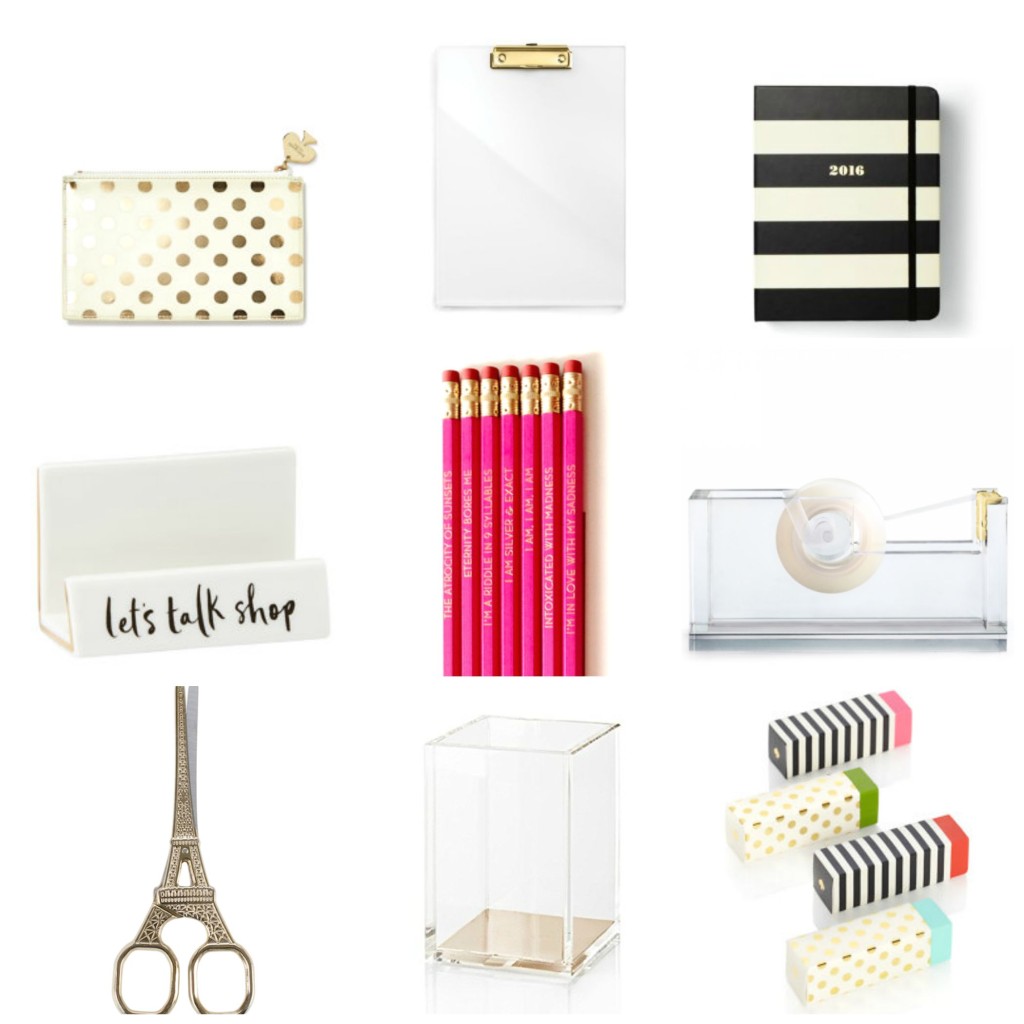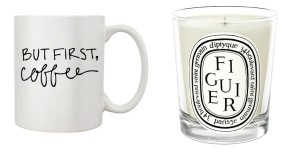 Gold Dots Pencil Pouch | Acrylic Clipboard | 17-Month Large Agenda
Daisy Place Business Card Holder | Sylvia Plath Pencil Set | Acrylic Tape Dispenser
Retro Style Eiffel Tower Scissors | Acrylic & Gold Pencil Holder | Dots & Stripes Erasers
But First Coffee | Diptyque Scented Candle
I put them on the bottom of this collage, but no day starts without coffee. And lighting your favorite scented candle is a lovely way to transport your mood and encourage warm, fuzzy feelings while working.
My favorites on this list are the Acrylic Clipboard by Russell + Hazel, the 17-month Black Stripe Agenda by Kate Spade and the customizable pencils on Etsy.
Do you love to buy chic office supplies too? What are you must-haves for this year?
Shop More Chic Office Supplies
---
RECOMMENDED FOR YOU