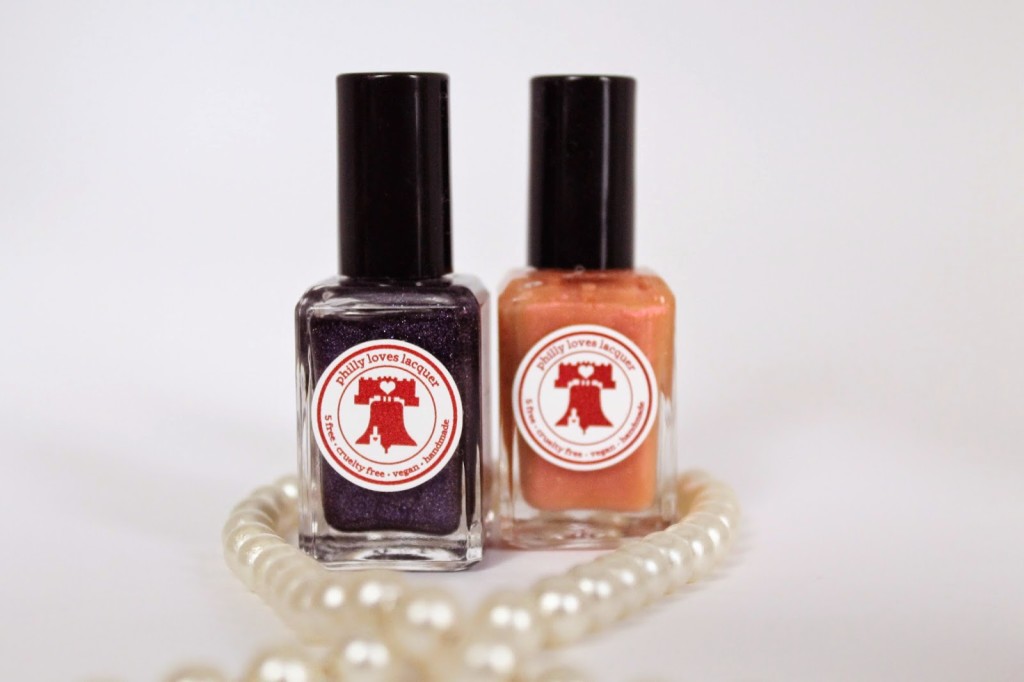 I love nail polish. There, I said it. I also love to find indie brands with great colors. Really, how much OPI can a girl own? So naturally, I was excited when Tia Johnson of
The Violet Sanctuary Spa
sent me a couple of bottles of her color collaboration with 
Philly Loves Lacquer
 to try.
Before I tell you about my experience with the polish, let me give you a little history. Tia is a spiritual healer, Reiki practitioner and author of To Be Goddess, a book that focuses on embracing the divine feminine. Her collaboration with Philly Loves Lacquer has so far yielded two 'spiritually infused' colors: Violet Sanctuary (purple shimmer) and The Goddess Within (peach shimmer).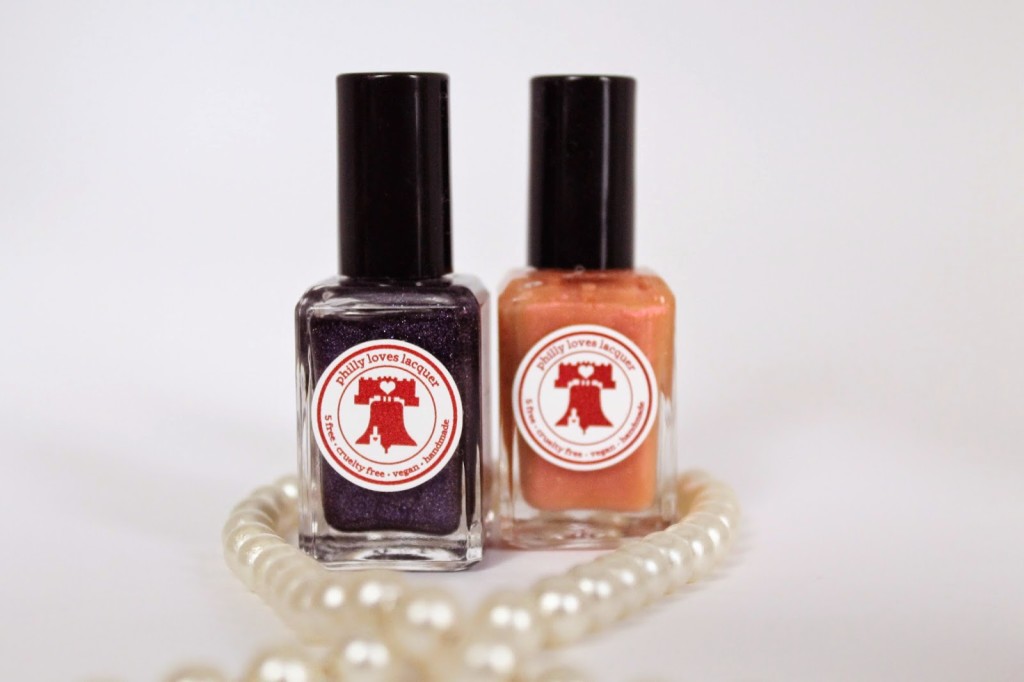 Philly Loves Lacquer x The Violet Sanctuary Spa
Spiritually infused nail polish? Yes. Tia meditates and infuses the polish with reiki energy thereby extending an essence of spirituality into one's self-care routine. Full disclosure, the 'essence of spirituality' is my interpretation of the concept but I think it's pretty close.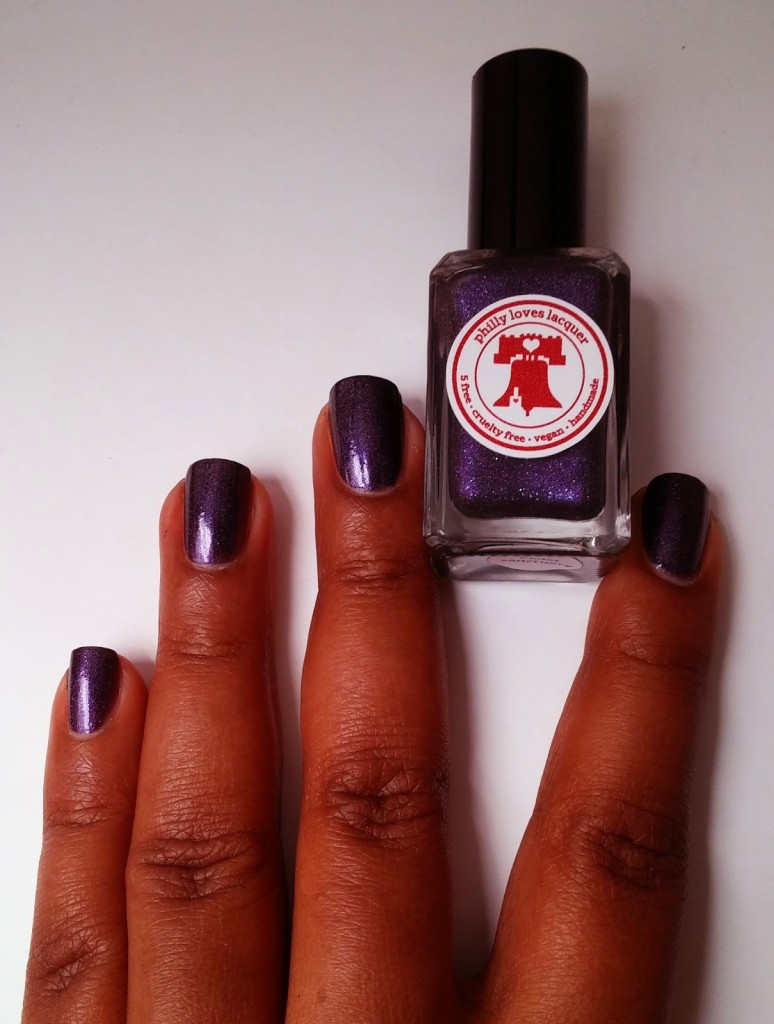 Philly Loves Lacquer in Violet Sanctuary
Now, on to the polish. Philly Loves Lacquer is 5-free, cruelty-free, vegan and handmade in Philadelphia. I really like the Violet Sanctuary, a deep purple with subtle shimmer. It takes on a slight iridescent quality in sunlight and I've received several compliments on it. Applying the polish takes a bit of skill however. It dries quickly which is great when you're done but the quick-dry nature forces you to work quickly and precisely or face the dreaded side hump. The coverage is good, reaching full saturation/opacity with two coats. This one is definitely going into my current rotation!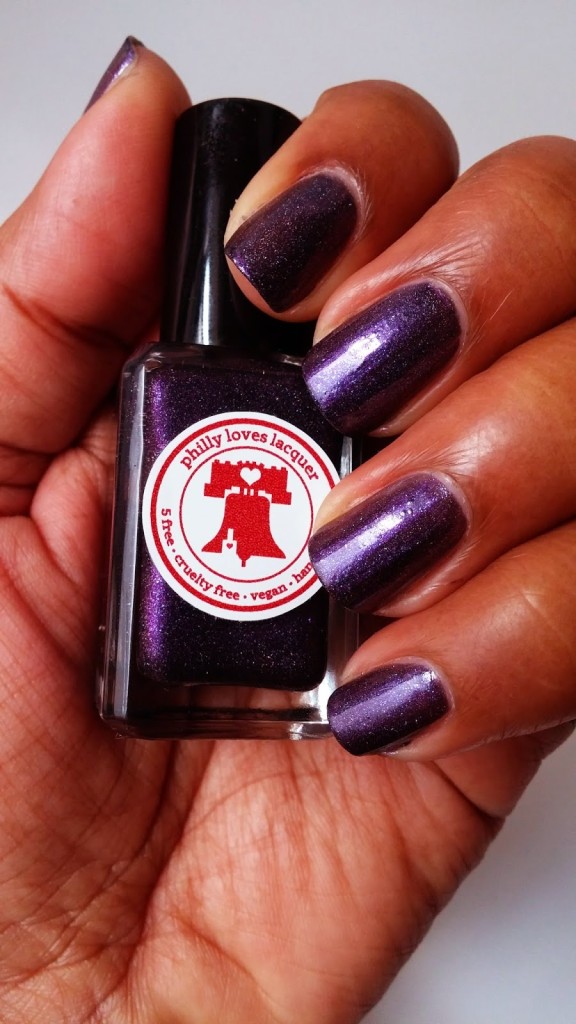 For more photos and to see swatches of The Goddess Within shade, check out Tia's website. Each 15 mL bottle costs $10 and is available at
Violet Sanctuary Spa
. Happy lacquering ladies!
---
MORE MUST-READ NAIL POSTS