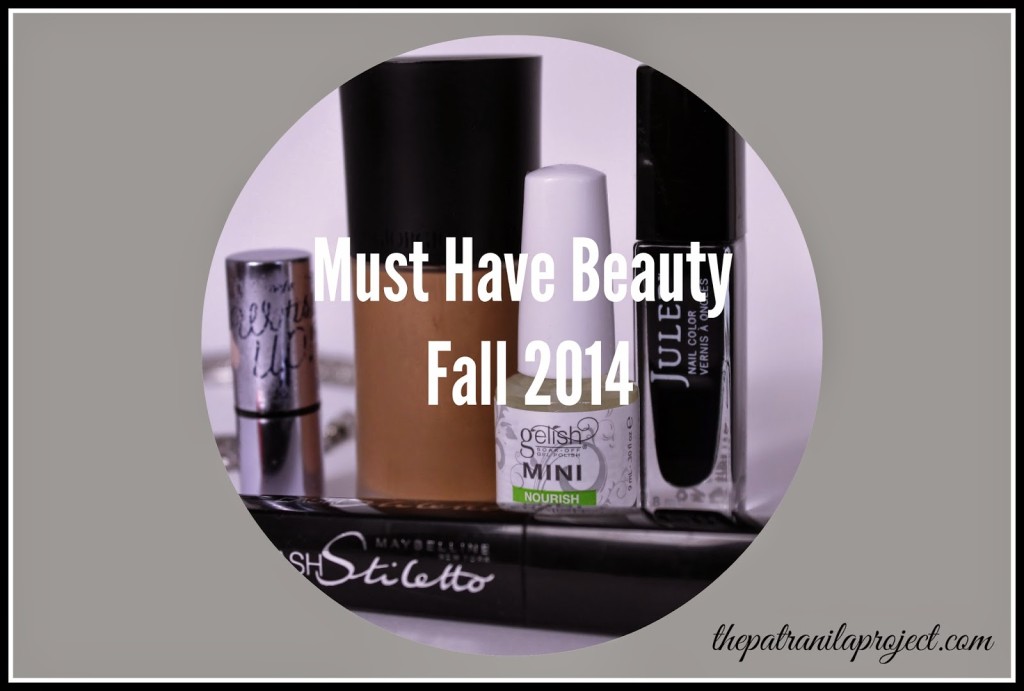 With so many beauty products on the market and new ones being introduced every week, it can be a daunting task to establish a set of core products that really work for you while keeping current with the latest and greatest. Each season, I find myself overrun with choice but I'm working to pare down my list and I wanted to share my latest must-have beauty products with you!
Must-Have Beauty Products I Love For Fall 2014
Giorgio Armani Luminous Silk Foundation
Benefit Watt's Up!
Maybelline New York Lash Stiletto
Julep Nail Color in Kristy
Gelish NOURISH Cuticle Oil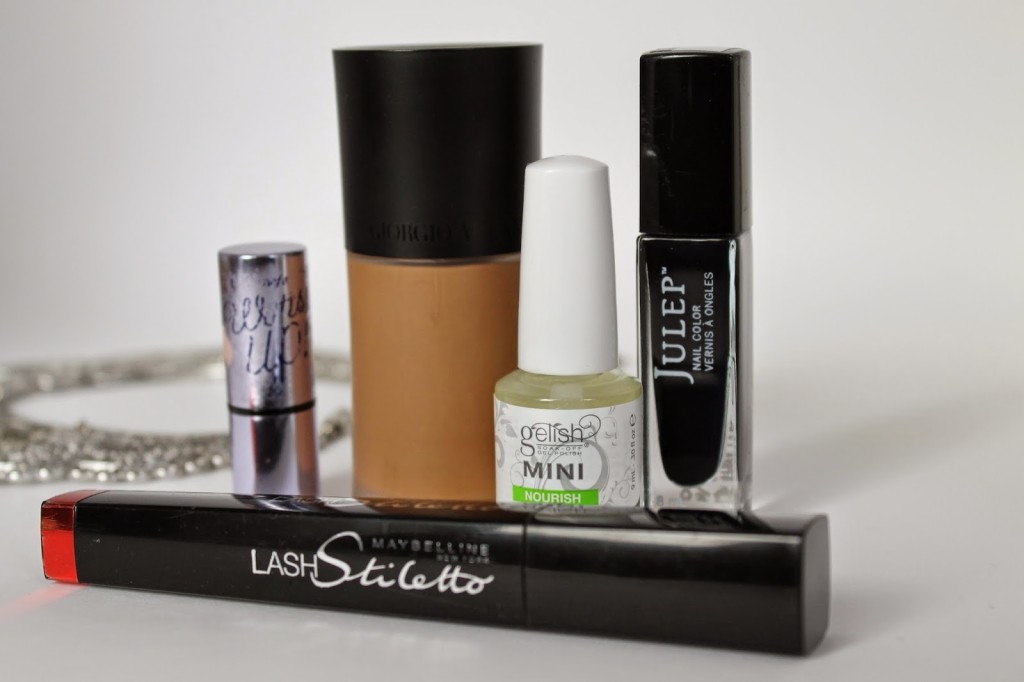 The name says it all. It's silky, offers great coverage and leaves my skin looking supple and lit from within. A lot of lightweight foundations don't offer much by way of coverage but this one offers the best of all worlds.
As highlighters go, this one rates among the best. And just in case you didn't know, the mark of a truly great highlighter is one that when worn, prompts people to say things like 'your skin looks great.' Never should they say, 'what highlighter do you use?' Watt's Up fills the bill nicely by creating a warm glow with a subtle shimmer.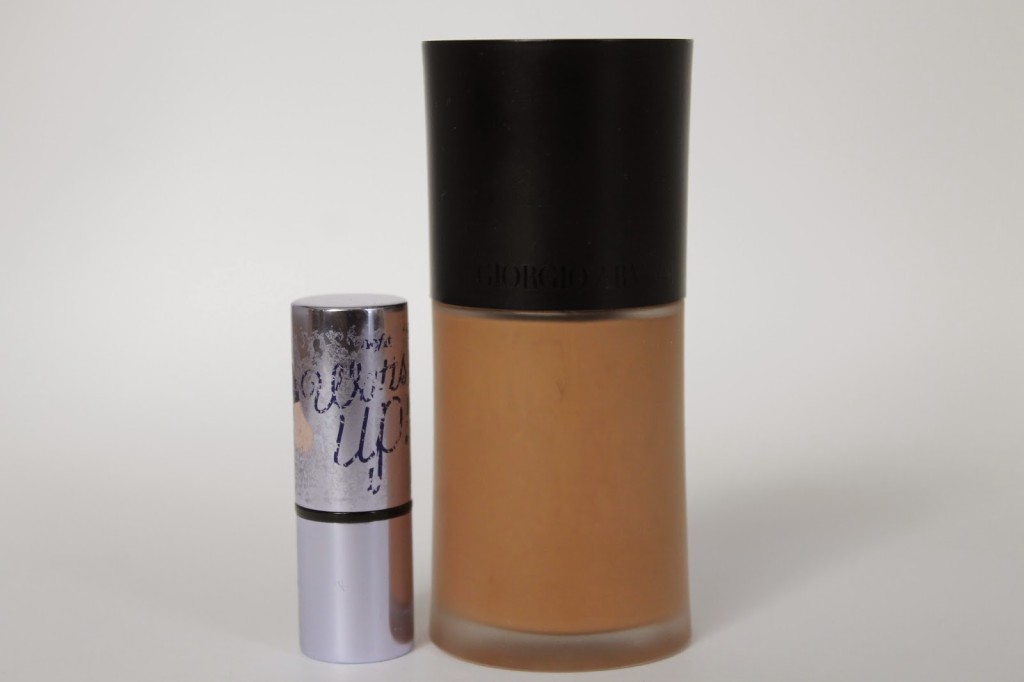 Benefit Watt's Up! and Giorgio Armani Luminous Silk Foundation
I love lashes. Long lashes, curly lashes, false lashes, and semi-permanent lashes. I really love semi-permanent lashes but they can be expensive to maintain and I hardly ever have time to apply falsies. Not to mention that I can rarely apply them symmetrically; one of them is almost always a little janky. But a single swipe of an amazing mascara can take your face from basic to wow in seconds. Lash Stiletto has been my go-to for many weeks. As the name promises, it lengthens my lashes and adds just the right amount of volume.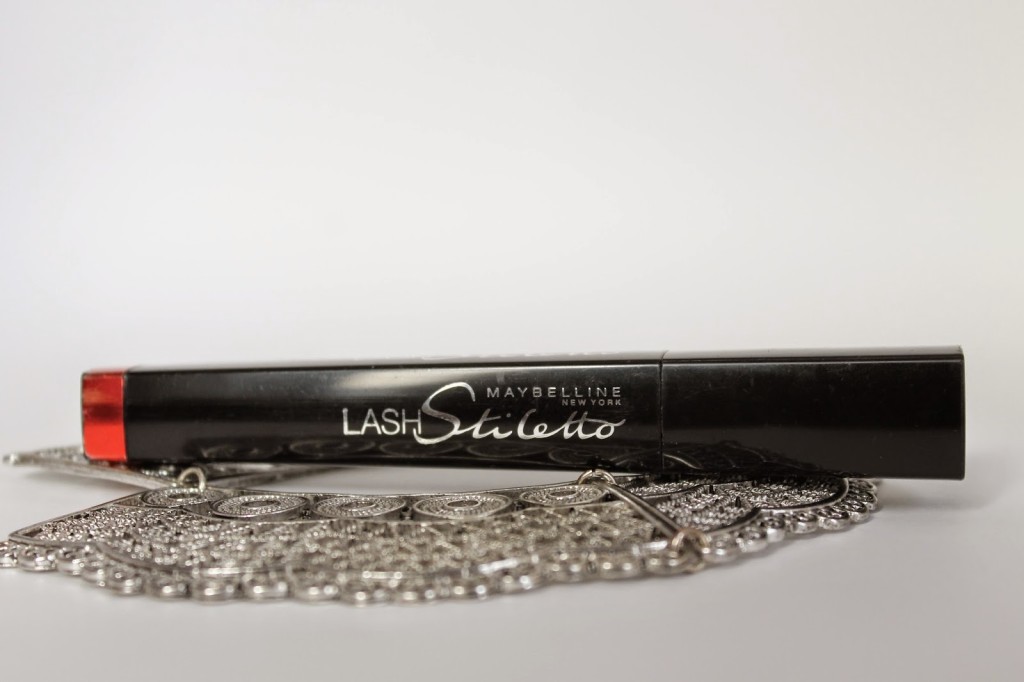 Maybelline New York Lash Stiletto
With Autumn comes cooler temperatures, dryer air and lots of moisturizers. This year, I'm remembering my cuticles with one of my new favorite finds, Gelish NOURISH Cuticle Oil. I was introduced to it when I got my first gel manicure and now I use it all the time. It's lightweight, easy to apply and smells wonderful!
Julep Nail Color in Kristy
I love a dark nail and blue is my color this season. Kristy is a beautiful, midnight blue with a creamy finish and high shine. For more of my favorite nail colors this Fall, check out my
Instagram
!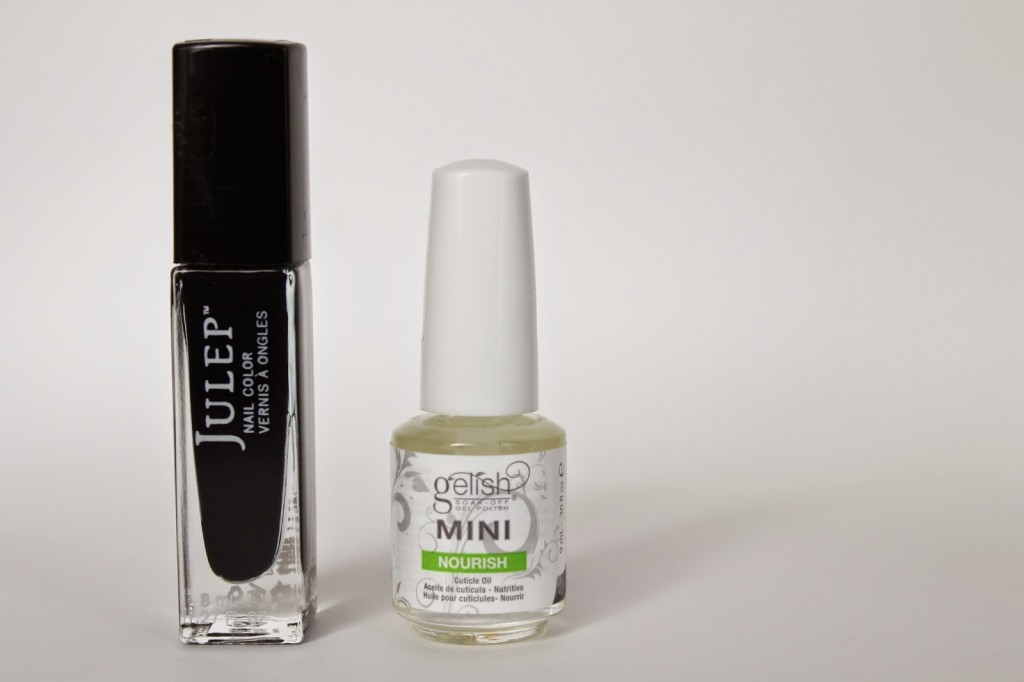 Julep in Kristy and Gelish NOURISH Cuticle Oil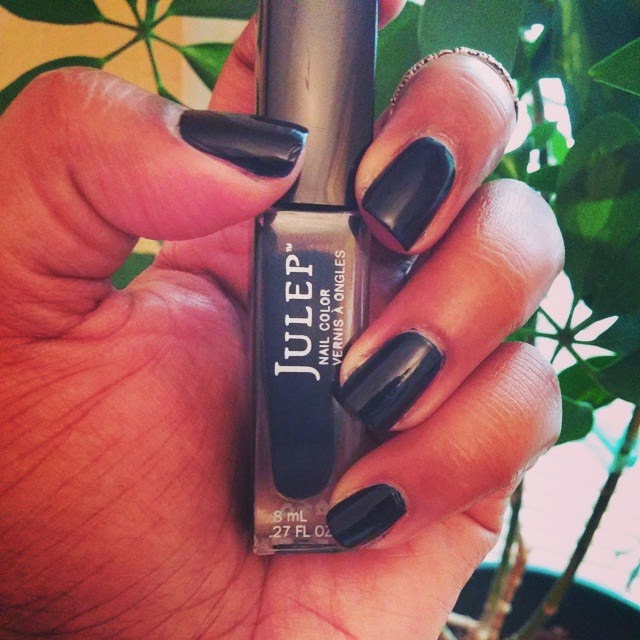 What must-have beauty products are you loving for Fall 2014? Sound off in the comments or tweet me a photo. I'd love to see your picks! Thanks for reading!
---
RELATED POSTS