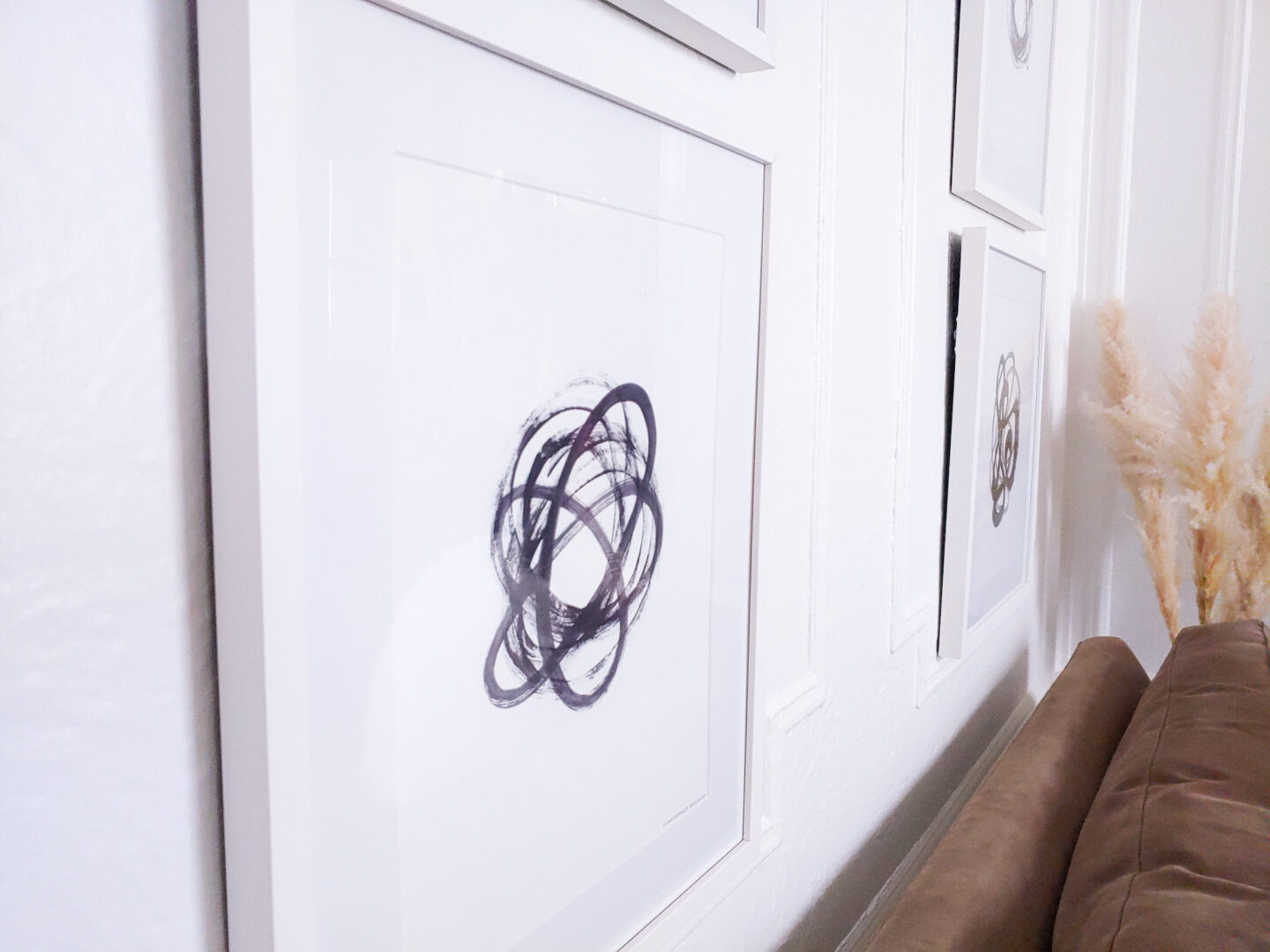 Tired of looking at bare walls in your home? Me too. In my latest home improvement spurt, I spent a lot of time choosing paint colors and getting the paint on the walls. I was so happy with the result that it took me quite a while to realize that I'd been staring at bare walls for months.
To be honest, it was lockdown that brought on the realization. So I set out to update my living room decor with a bit of art work. I scoured the internet searching for wall art ideas and let me tell you, the sheer amount of options is dizzying.
Before Art
Because I didn't want to spend a ton of money, narrowing down the choices was really easy. Luckily, sites like art.com and Etsy have lots of wall art to choose from at very affordable prices.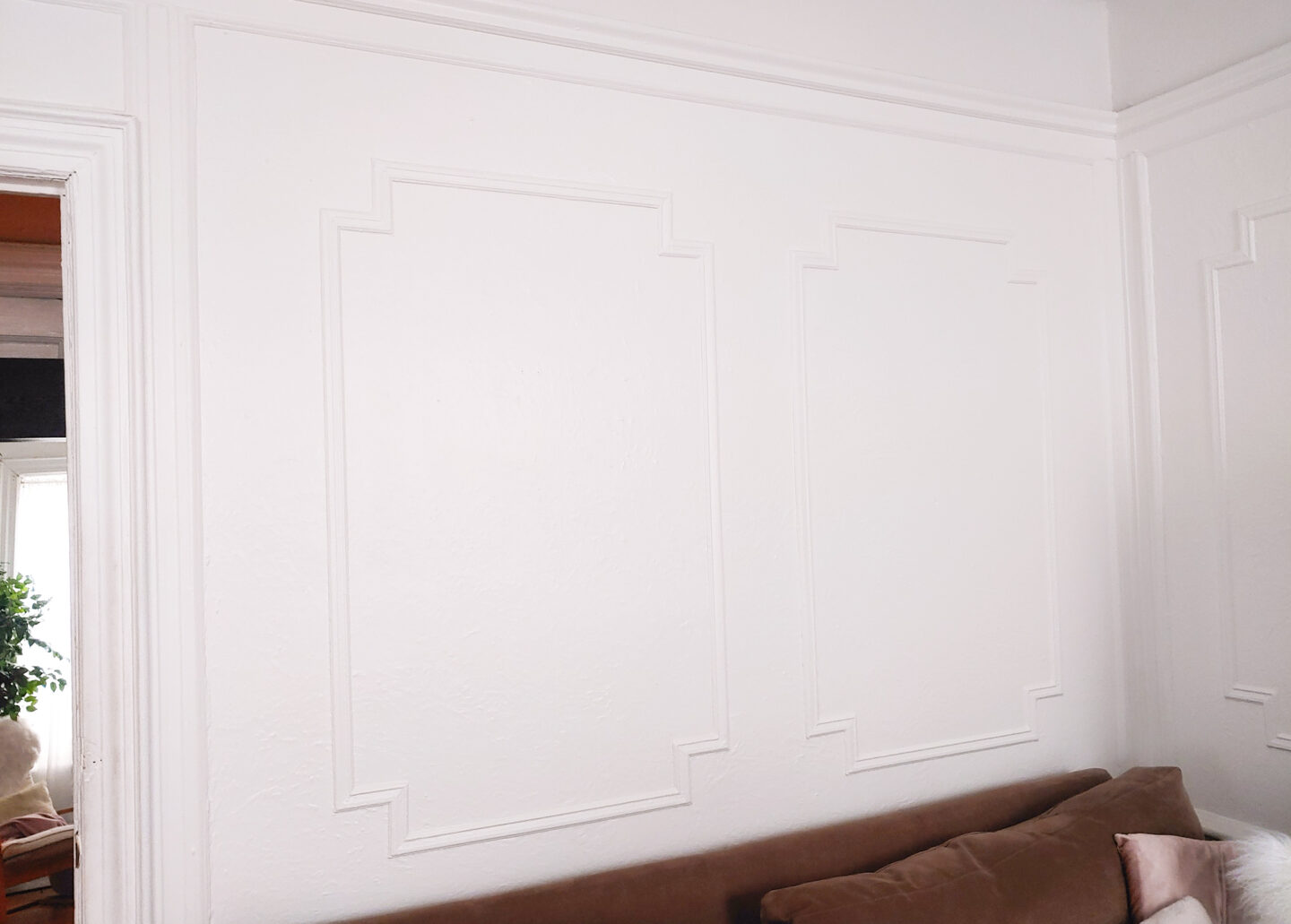 My Method For Choosing Wall Art For My Living Room
I knew I wanted something abstract and the color scheme had to be black and white. As I'm completing the decor in the rest of my home, I'm leaning toward de-saturated and interpretive. A black and white, abstract print series seemed like a no-brainer.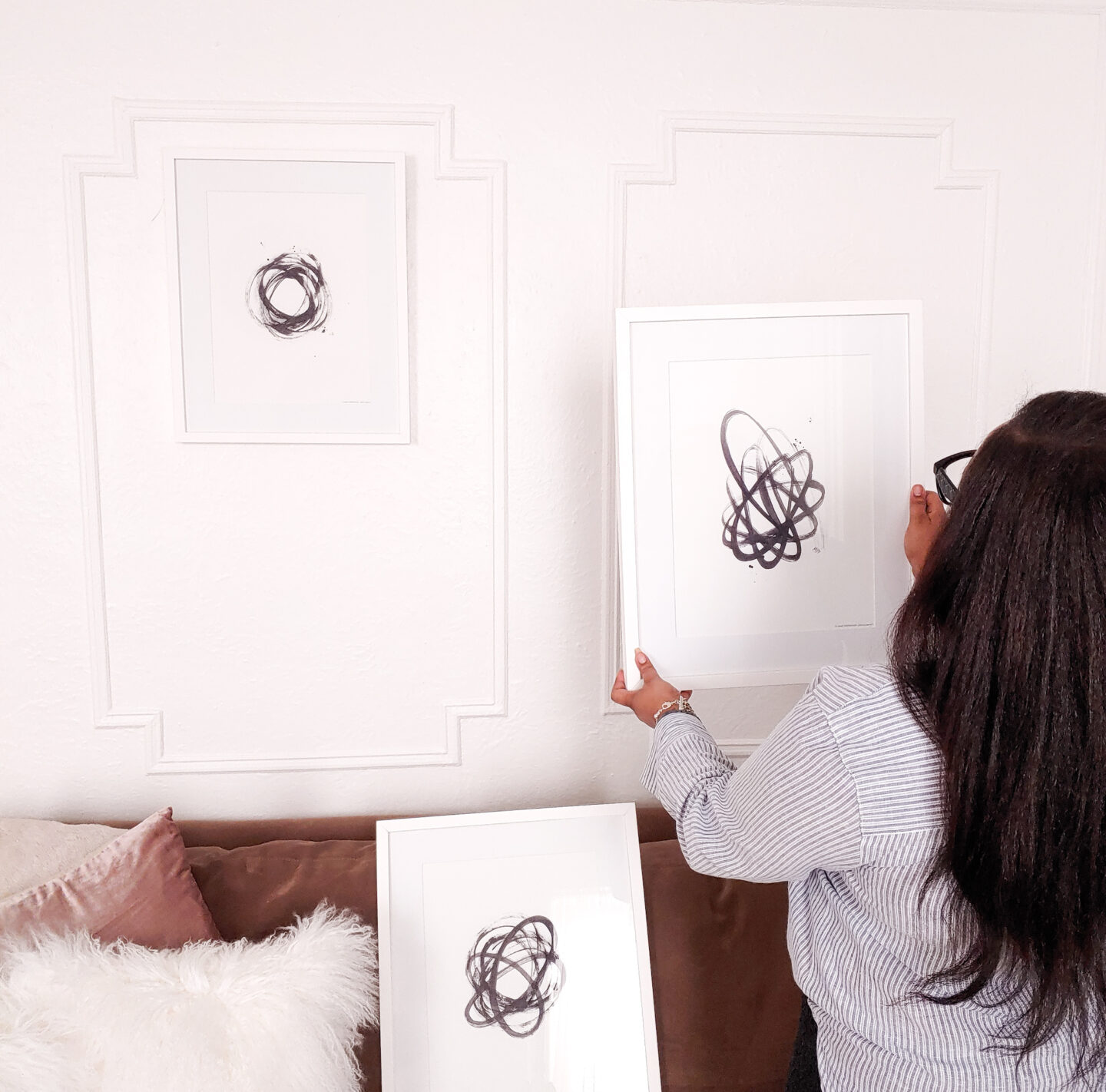 The circles in the Cycles Print Series quickly captured my heart and imagination. I would soon be in mix-and-match heaven!
Once they arrived, however, choosing an initial pattern proved more difficult than I imagined. I had to ask my Instagram fam for help because I couldn't decide. And even though the decision caused a bit of angst, the layout choice was easier to settle on because it's no trouble to switch the order to create a slightly different mood.
The After – Wall Art For Living Room
Voila! A new and improved living room wall.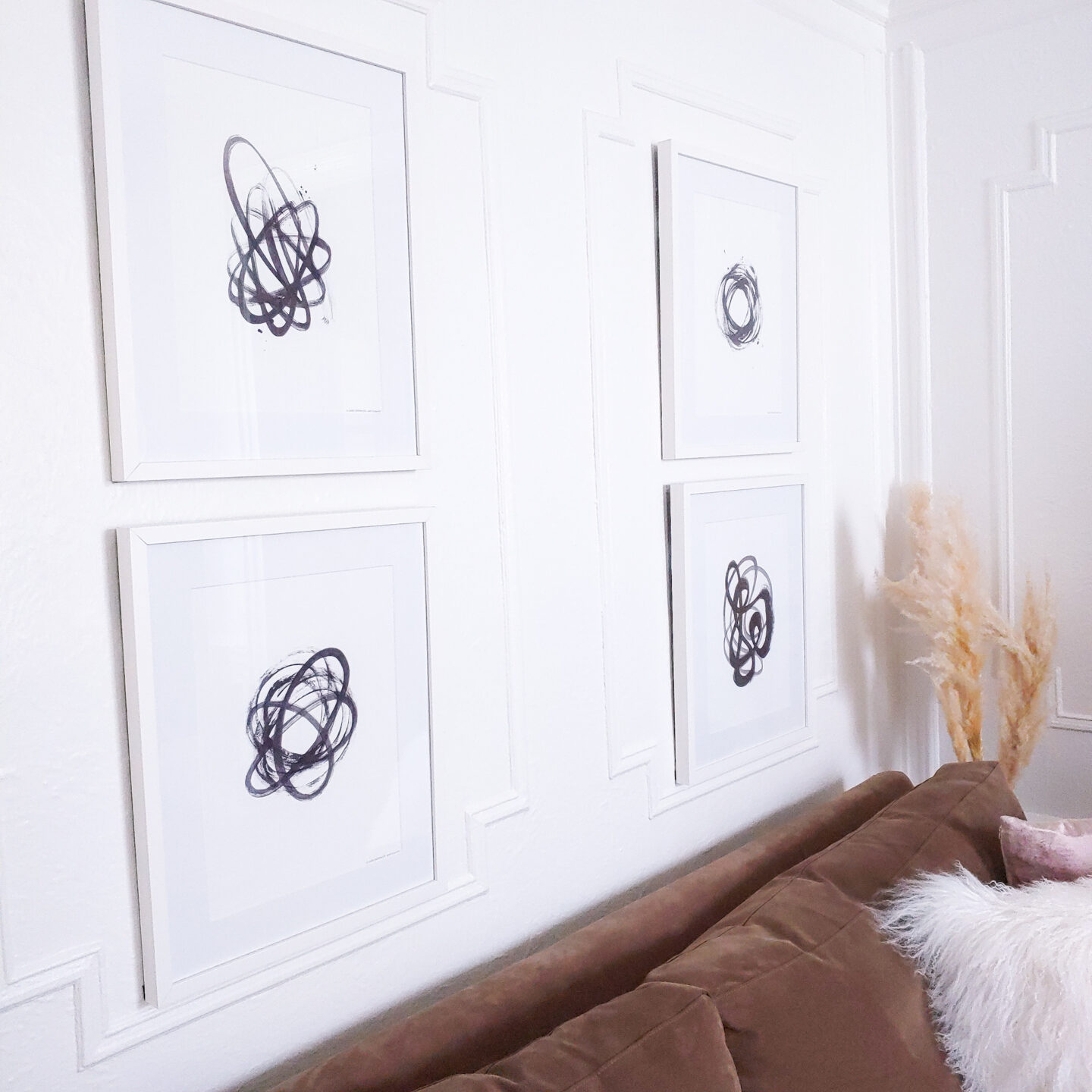 ---
Get The Look: Micro-Suede Sofa :: Mongolian Fur Pillows :: Velvet Pillows :: Pampas Grass :: Cycles Art Series
---
You May Also Like
---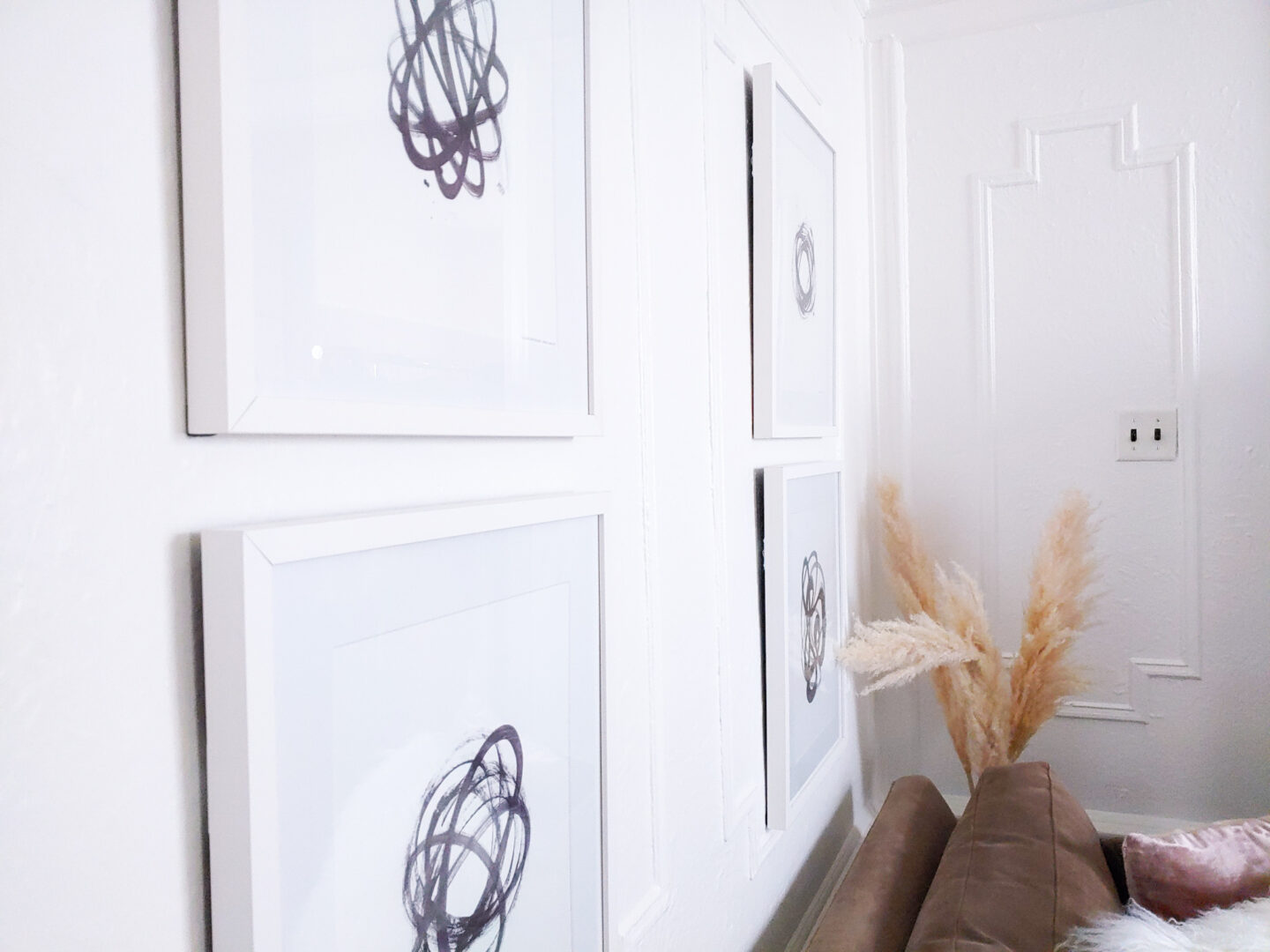 I'm quite happy with how the project turned out. Now all I have to do is tackle the bare walls in the rest of the house. Piece of cake!
---
Shop The Post

---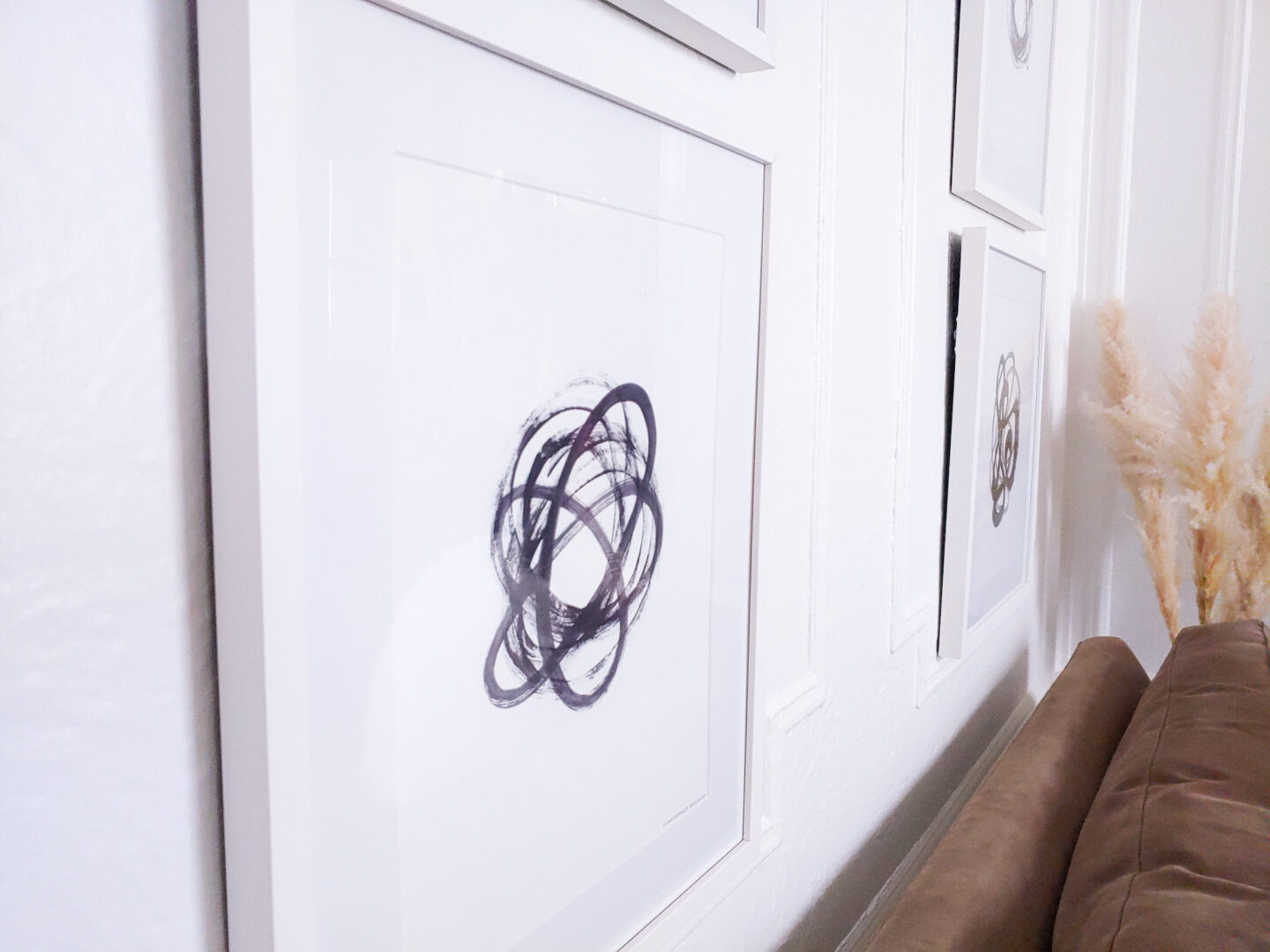 ---