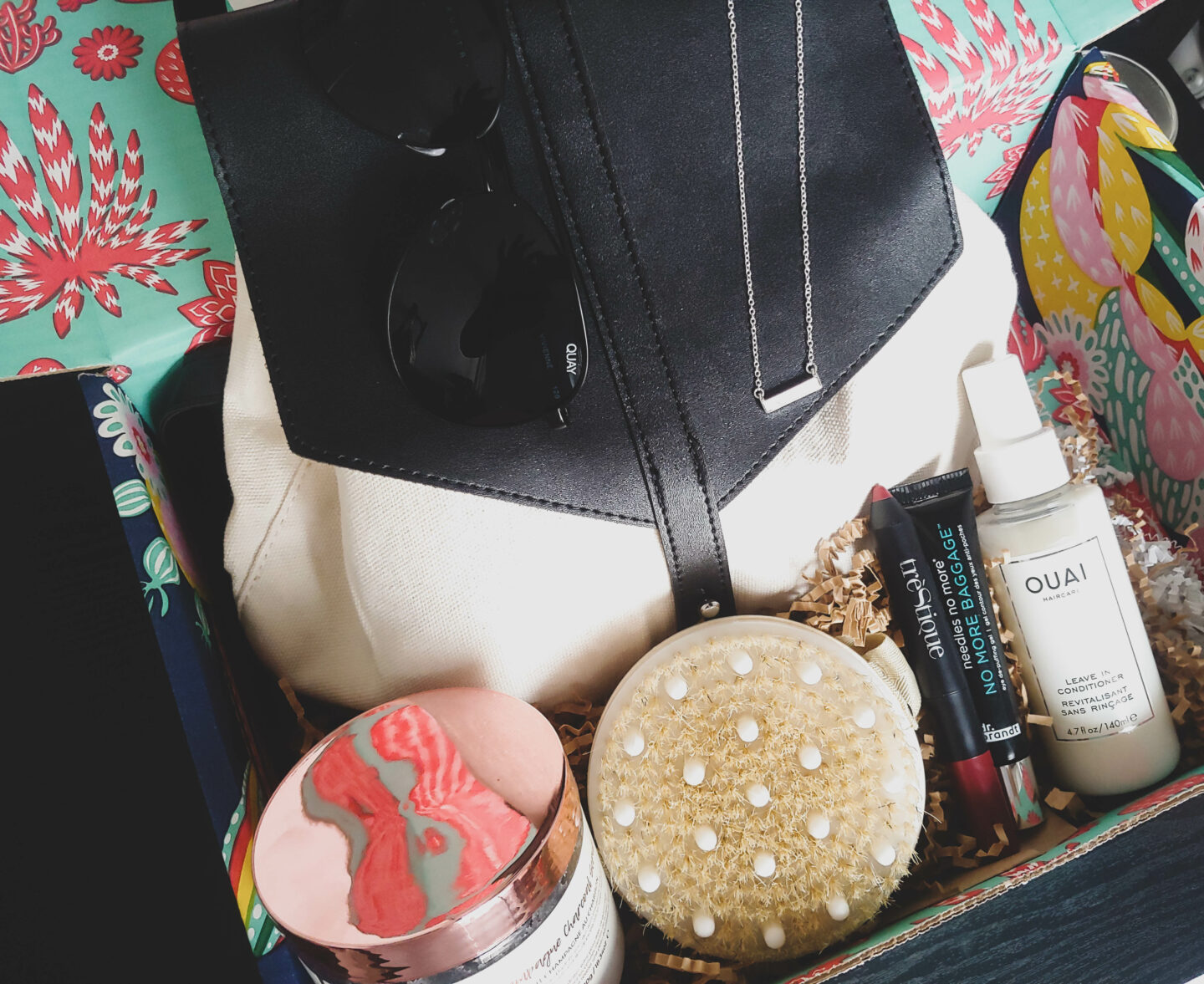 It's that time again! Time to see what's inside my beloved FabFitFun lifestyle subscription box. Today, we're talking all things spring and this FabFitFun spring box is stocked with beauty and body products to help you shed your winter woes and blossom into the new season.
Winter Came and Went
I don't know about you, but this winter was particularly brutal on my skin. My hair too. I have never been so dry, flaky and downright ashy in my life! Head-to-toe dry and ashy. Not cute.
If you follow me on Instagram, you will have seen me chatting (incessantly) about getting rid of my winter dryness. FabFitFun has stepped in with a wonderful array of products to speed me along my journey, and perhaps yours too. Let's get into it!
FabFitFun Spring Subscription Box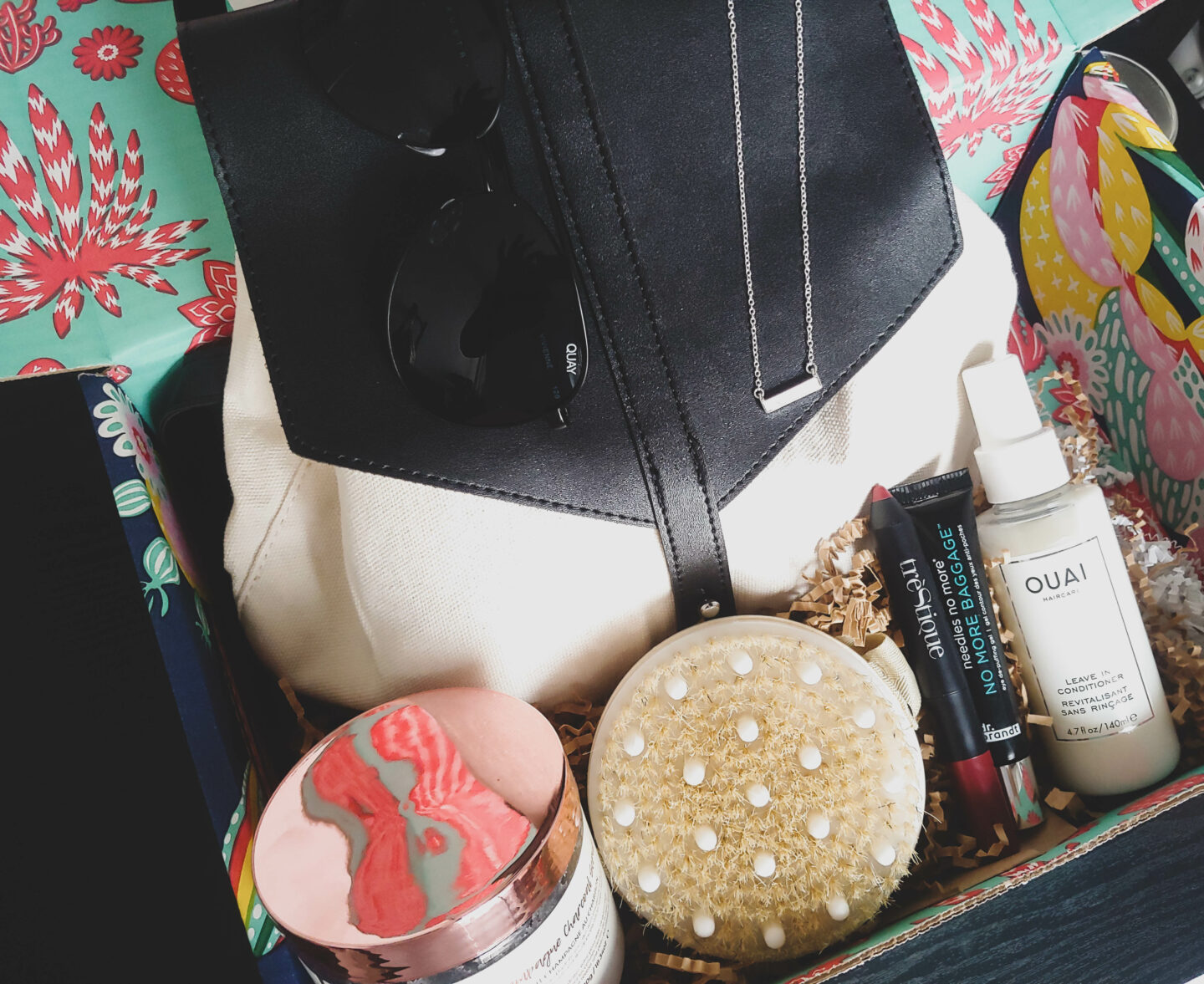 For me, this season's box is all beauty and style. I say 'for me' because a FabFitFun subscription allows you to make several choices about the products that will be in your box. This features really stokes the control freak in me but it also hampers my utter enjoyment of being surprised. Gotta take the bad with the good though. So! Moving on. Here's a list of everything I got for spring:
Deux Lux Demi Backpack
Quay Australia Vivienne Sunglasses in Black/Smoke
treStique Matte Color + Shiny Balm Lip Crayon
The2Bandits Athens Necklace
Daily Concepts' Daily Detox Brush
Ouai Leave-In Conditioner
Dr. Brandt Skincare Needles No More Eye De-Puffing Gel
Manna Kadar Champagne Body Scrub
My absolute favorite item so far? The Manna Kadar Champagne Body Scrub. I shared this on Insta and I'll say it again here: you had me at champagne!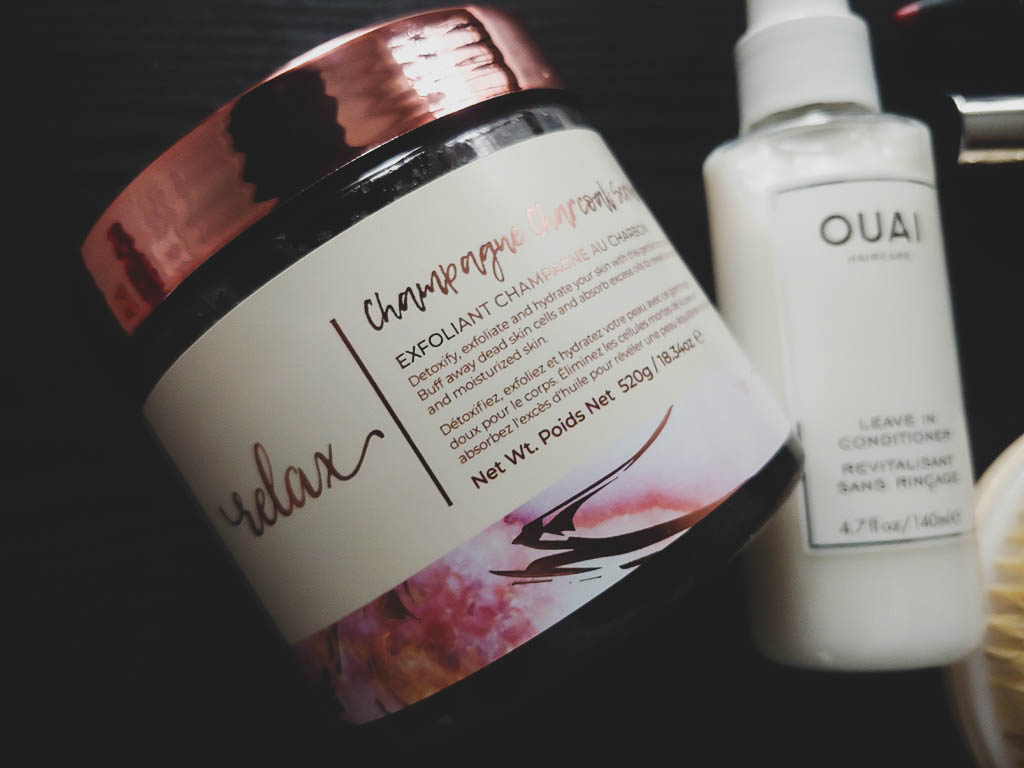 The fragrance in this scrub is intoxicating! It's sweet with a hint of man-eater and I love it! It's formulated with charcoal and Dead Sea minerals and is designed to detoxify (with charcoal), exfoliate, and hydrate. What more could you want?
I'm also solidly sold on the Daily Concepts Detox Brush. I've always wanted to get into dry brushing but I've been too lazy to actually buy the brushes. For once, my procrastination has paid off because I just got one delivered to my door with minimal effort.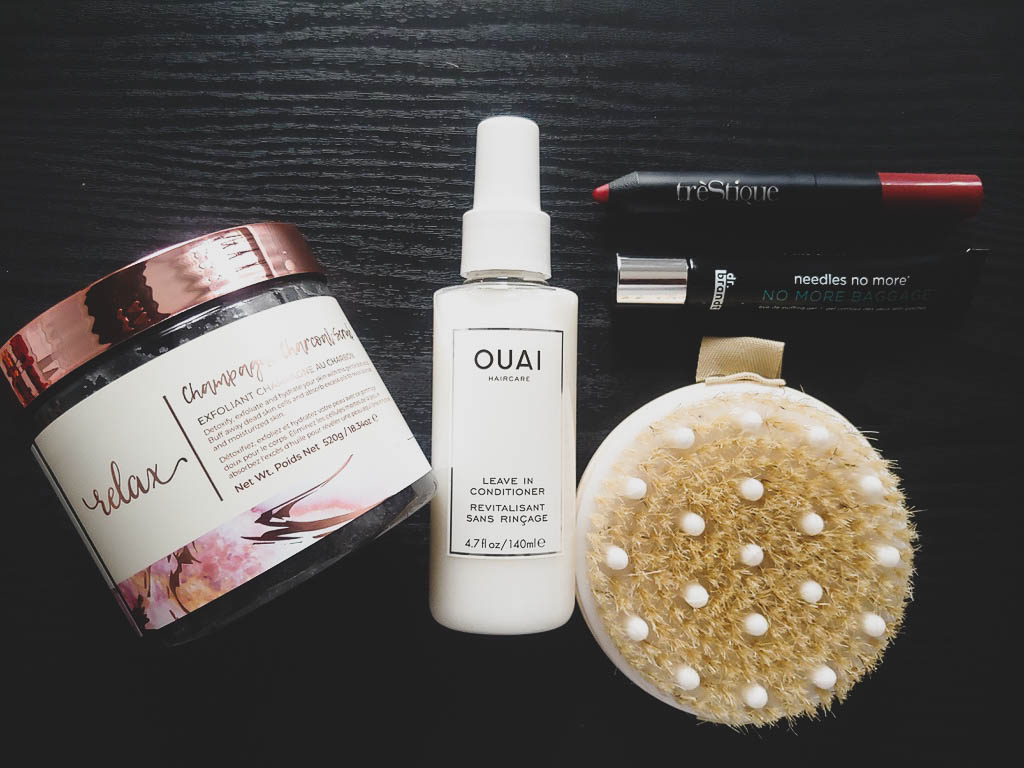 For the uninitiated, dry brushing is a great way to exfoliate dead skin cells and is an excellent way to stimulate circulation. Increased circulation leads to faster cell turnover and increased blood flow, both of which contribute to softer, more youthful looking skin. The Daily Concepts Detox Brush can be used wet or dry, with body wash or on its own. It's flexible like that.
I'm looking forward to drenching my dry tresses in the Ouai Haircare Leave-In Conditioner and dabbing on the Dr. Brandt No More Baggage Eye De-Puffing Gel. My under eye area could use some serious work these days and as I'm trying to avoid fillers, I've pulling out all the stops with eye treatments and masks. I'll report back about its effectiveness.
FabFitFun Style Items
With more daylight hours comes the need for new sunglasses and these oversized aviators by Quay Australia work quite nicely to block the sun's rays. They also keep my fellow New Yorkers from ogling me, but that's another story for another day.
There's also this cute, lightweight, canvas backpack that's perfect for toting around your spring or summer gear. The straps are adjustable and there's a top handle for versatility in carrying. My physical therapist has urged me to stop carrying shoulder bags so this couldn't have come at a better time. I don't know how I'll give up my tote bags though. Crying real tears over here, but, health trumps fashion. So…
Finally, there's a darling silver and iridescent necklace for the girly girls. I'll probably gift this to my girl duckling as it's a wee bit dainty for me. She'll love it though.
FabFitFun Gives Back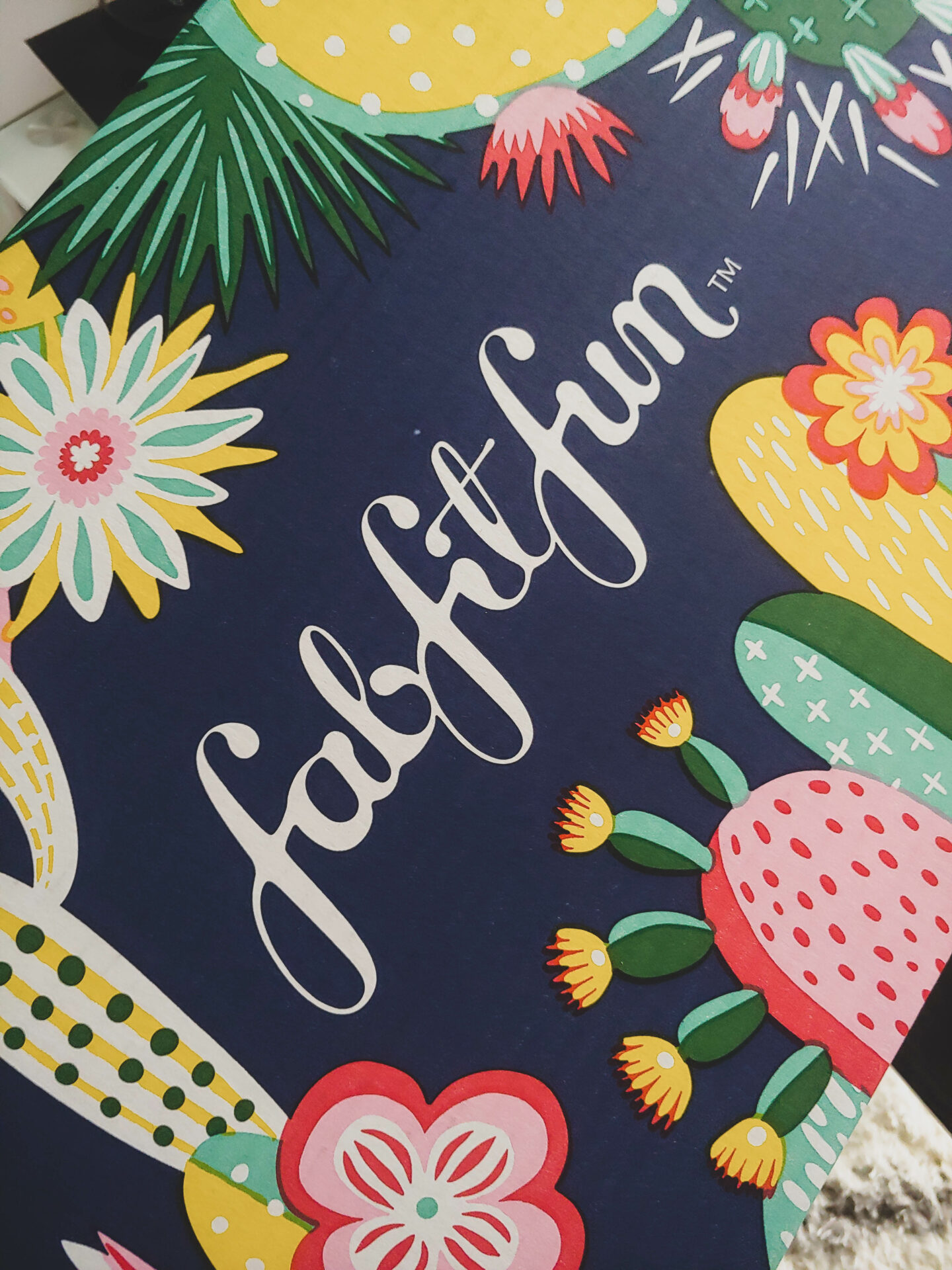 This illustration on this season's box is designed by Canadian designer and illustrator Helen Dardik and the box is raising awareness for the Ian Somerhalder Foundation. Founded by actor Ian Somerhalder in 2010 (hey Vampire Diaries!), the ISF aims to empower, educate, and collaborate to positively impact the planet and its creatures.
The ISF Cleanup Program fights to reduce overall plastic consumption, the ISF Sanctuary Land preserves wildlife in Louisiana, and the ISF Emergency Medical Care Grant for Animals provides financial assistance for organizations and individuals who care for abused or neglected animals. To date, the fund has donated over $400,000 and helped more than 1600 animals.
For more information on the Ian Somerhalder Foundation, visit their website.
Get in on the FabFitFun
The FabFitFun seasonal subscription box contains items in beauty, style, home, and wellness/fitness so all the major areas of a girl's life are covered. As I mentioned, all members can customize certain items in each box. However, when you upgrade to an annual membership, you get even greater customization options. Instead of only getting to choose two items, you get to choose four. I have a regular (season-to-season) membership which costs $49.99 and this box is valued at $295! Use CODE FAB10 to get $10 off your first box.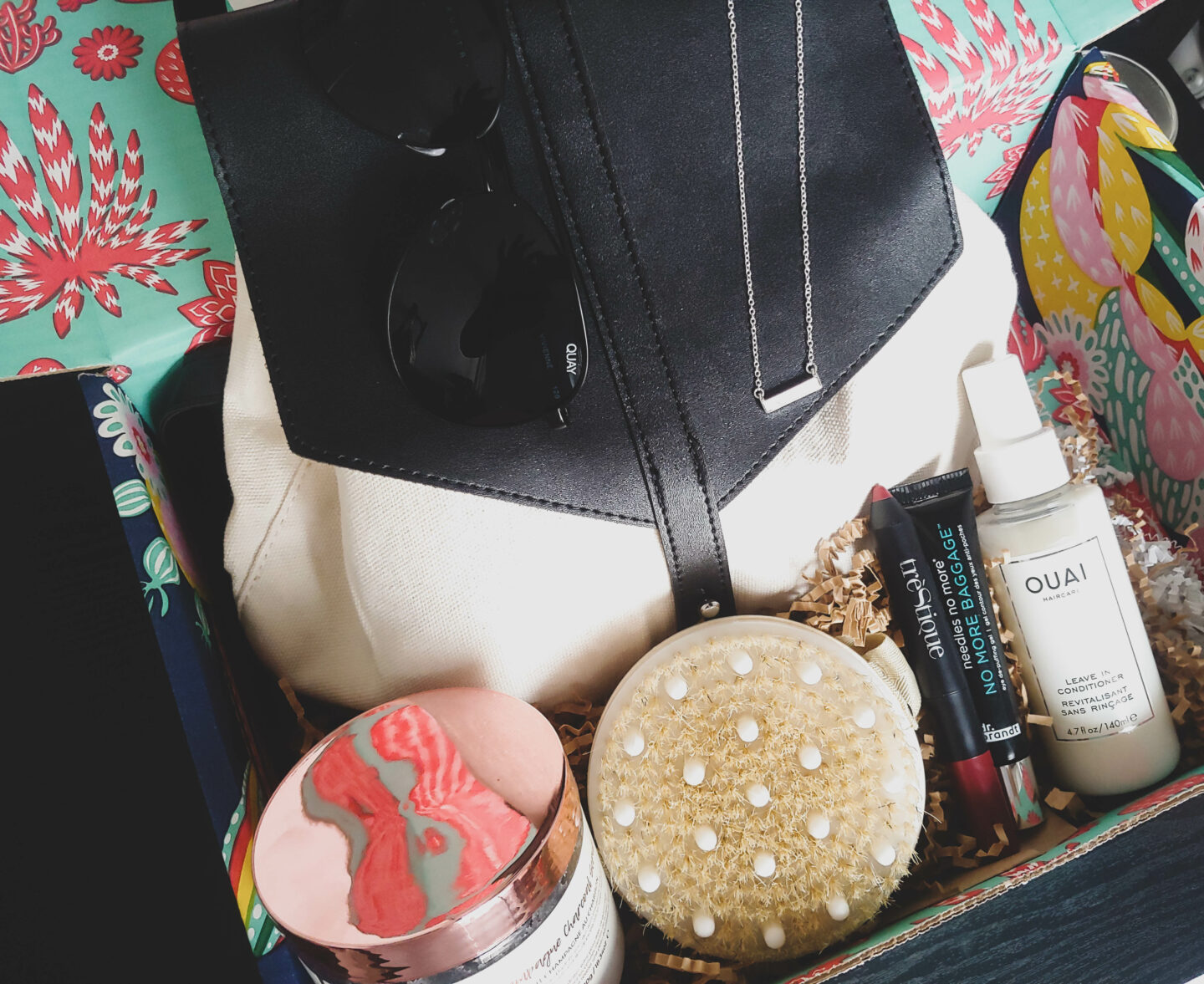 ---
RECOMMENDED FOR YOU
My First FabFitFun Box Unboxed (VIDEO)