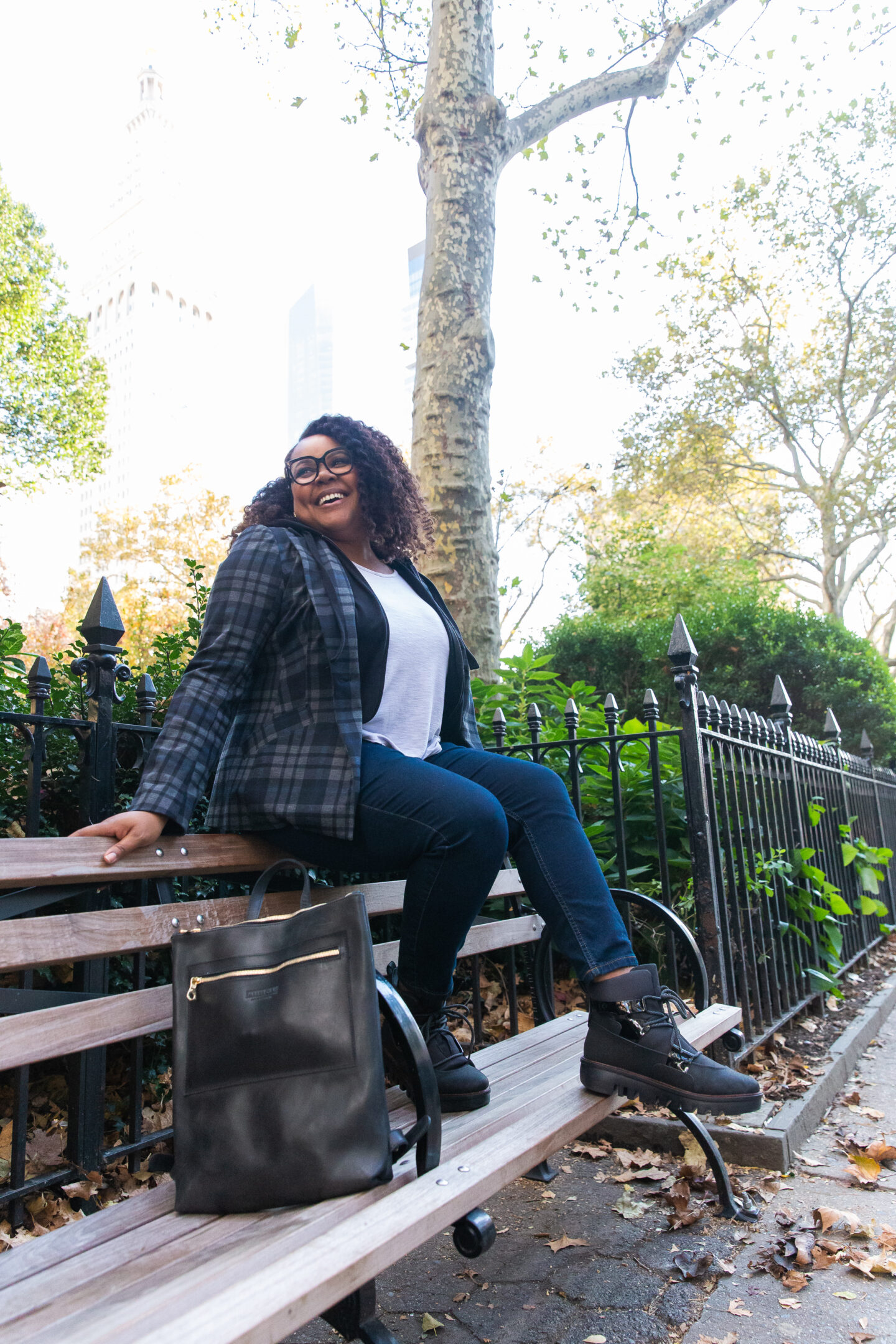 Ah, Autumn in New York! It's my favorite time of year and the time when I have the most fun getting dressed. The weather is cool enough to wear a layer or two but not too cold to go outside. It's perfect! This fall, my uniform is slim jeans, a good blazer, and comfortable shoes.
In my humble opinion, blazers make everything better. Throw one on and you've instantly pulled your look together and probably elevated it too. This tartan blazer is a perennial favorite of mine because it's so versatile. It has a detachable hood which makes it all business in front with a little party in the back.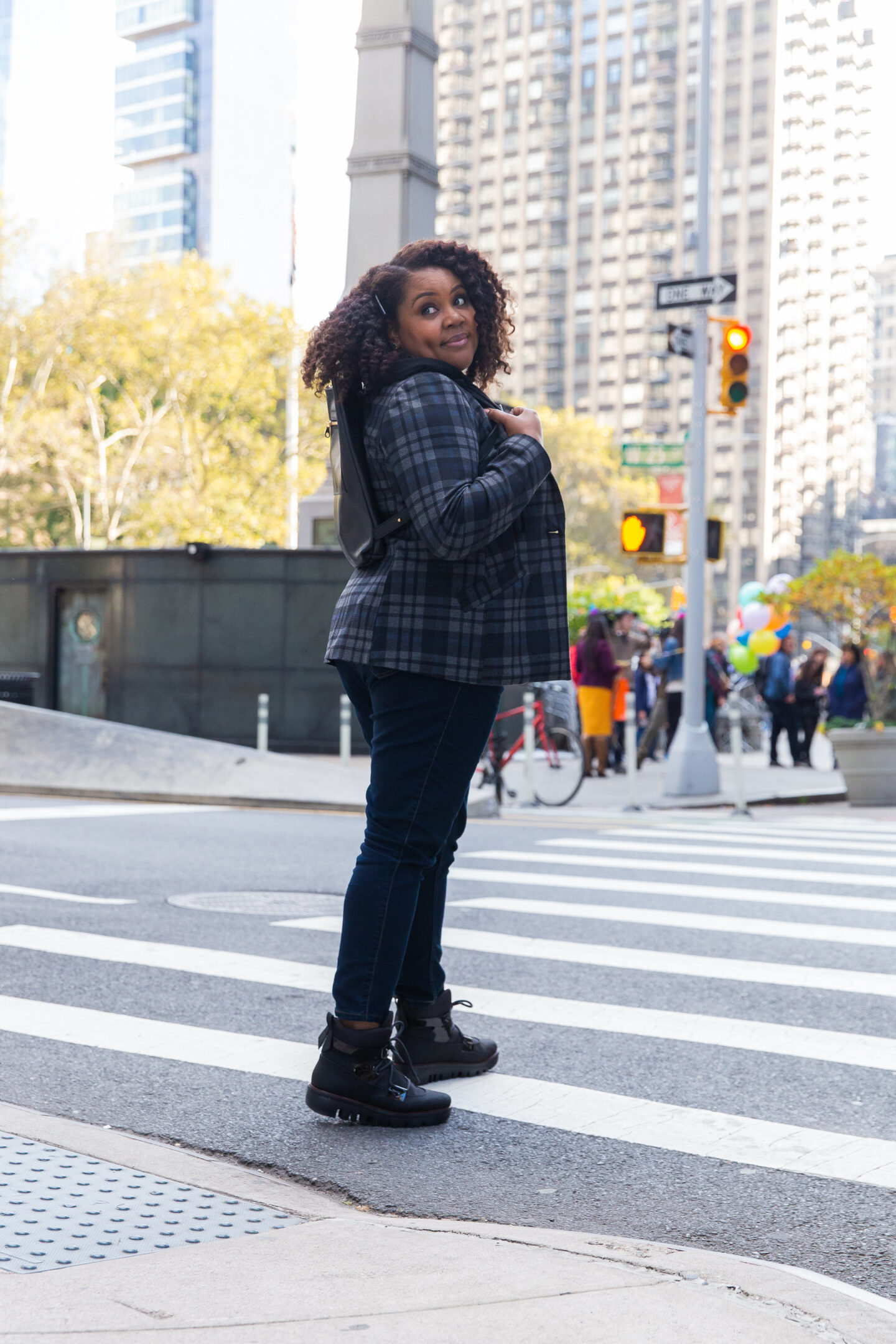 Fall Uniform Outfit Details
Tartan Blazer (previous season) similar here || Skinny Denim c/o Rafaella || Ankle Boots c/o FitFlop || Leather Backpack c/o Parker Clay || Eyewear – Dior
I'm currently living in denim by Rafaella. I received a pair from the brand last year and have purchased several more since. The fit is amazing with just the right amount of stretch and they're available in straight and plus sizes. Also, they're Amazon Prime eligible so you can have a pair in your hot little hands as soon as tomorrow!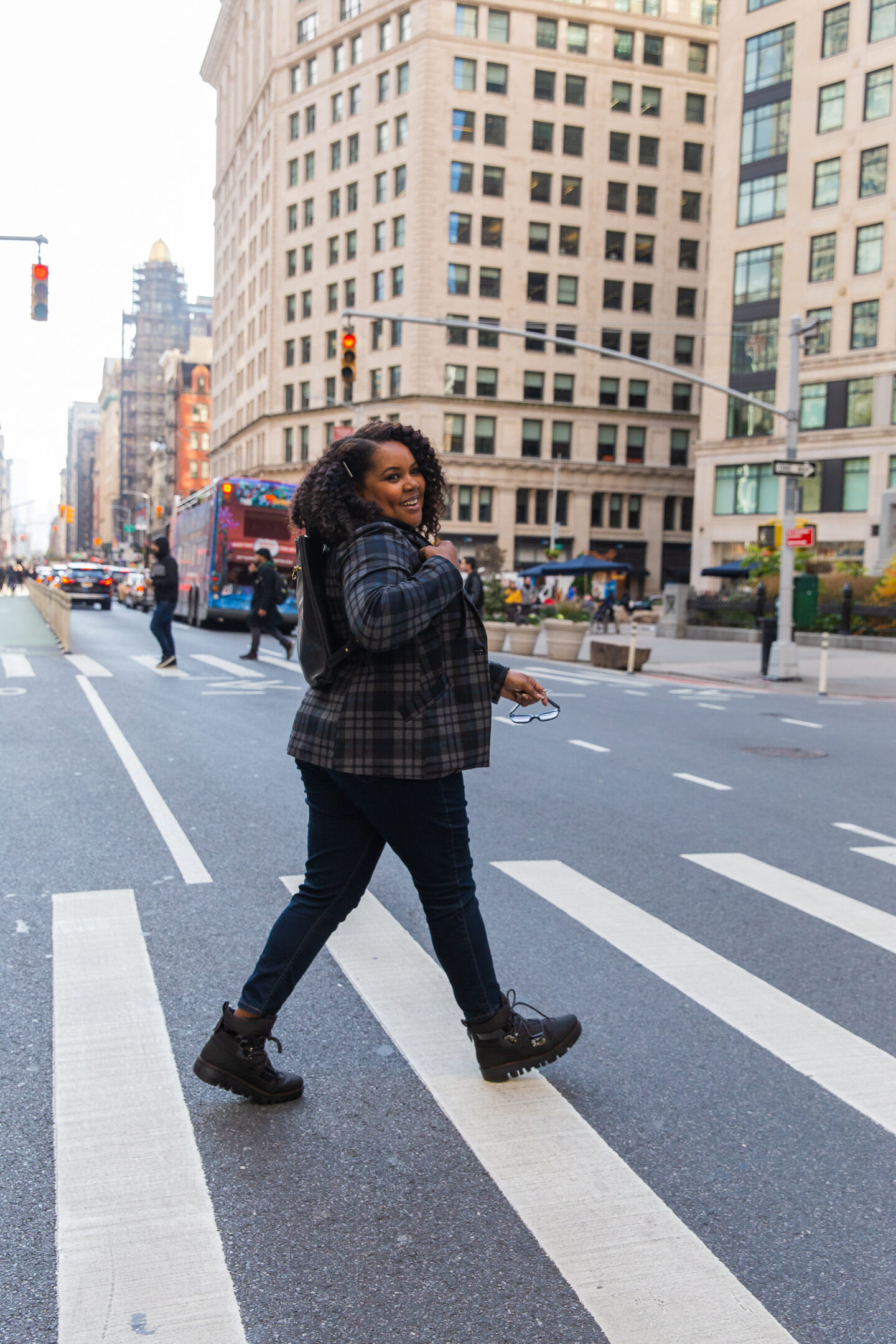 When traversing hard earth, aka the Asphalt Jungle, I simply must have sturdy shoes that are light and comfortable. Enter the FitFlop Glace Ankle Boot. I'm still rehabbing an injury so I have to have shoes that support my foot position and balance without adding unnecessary weight. These boots check all the boxes. Engineered using FitFlop's commitment to body alignment and pressure diffusion, they help hold me upright and make it easier to walk. Plus, they're a little rugged with a teeny touch of patent leather. What could be better?
I also love these patent leather ankle boots and ballet flats. What can I say? I have a thing for patent this year!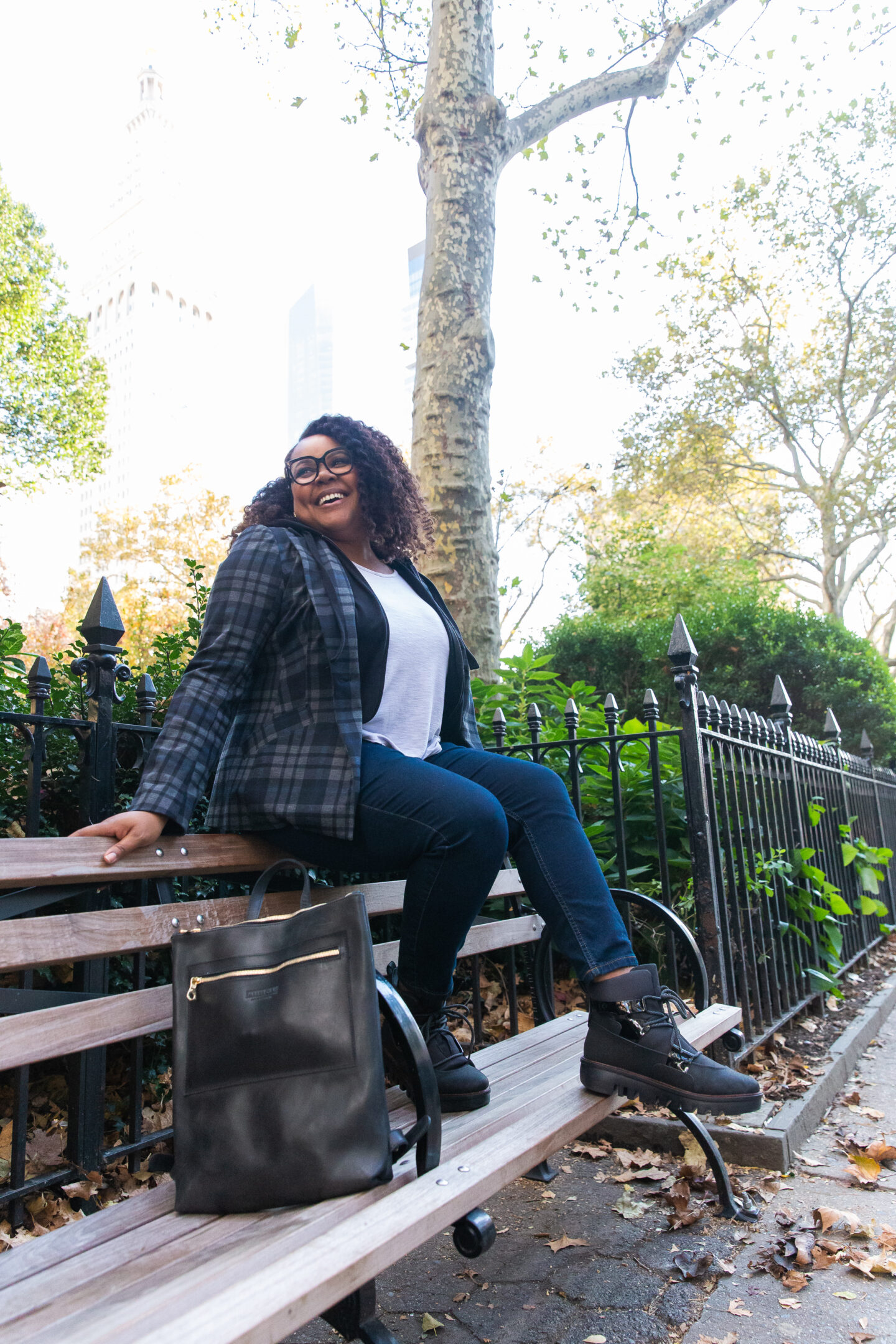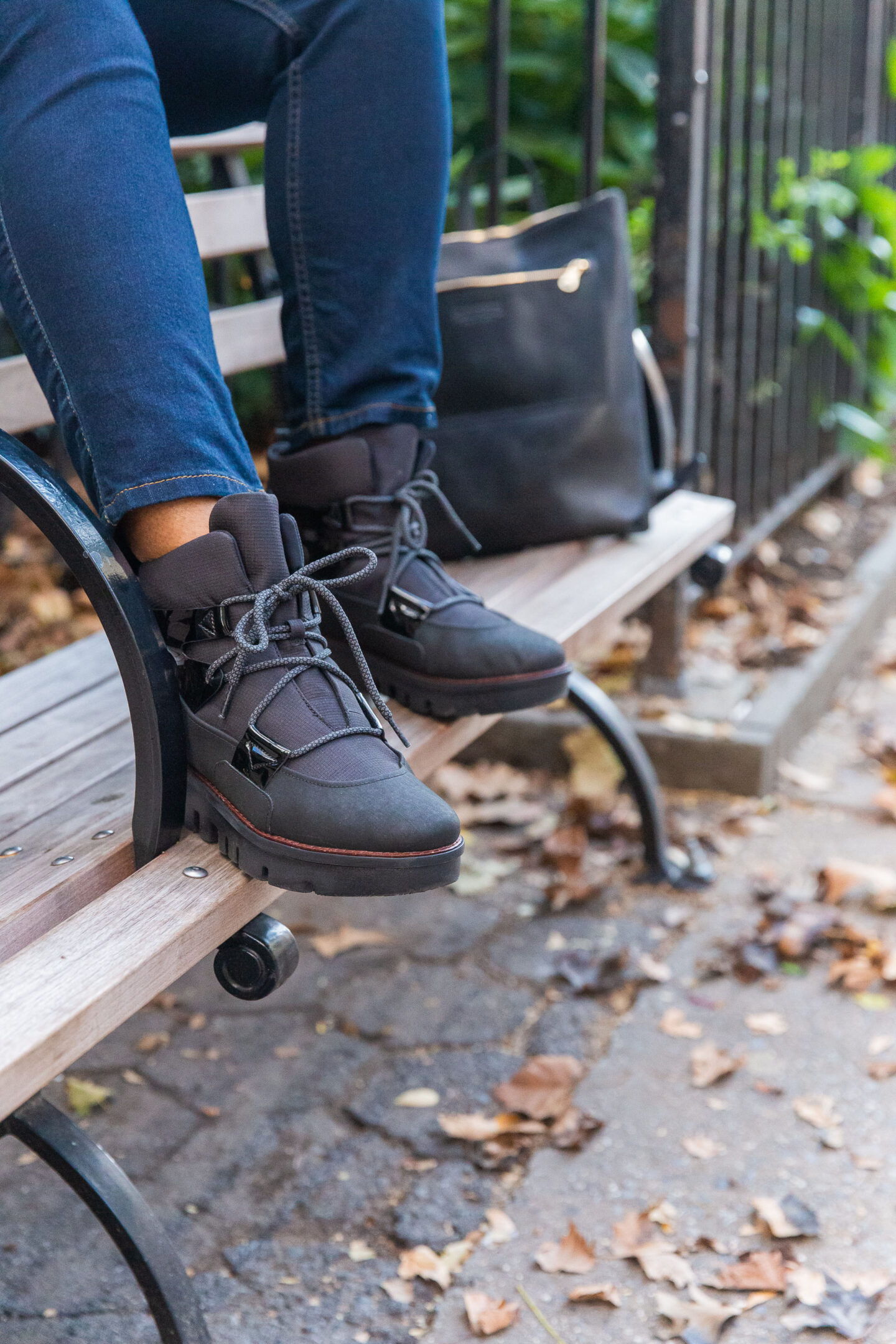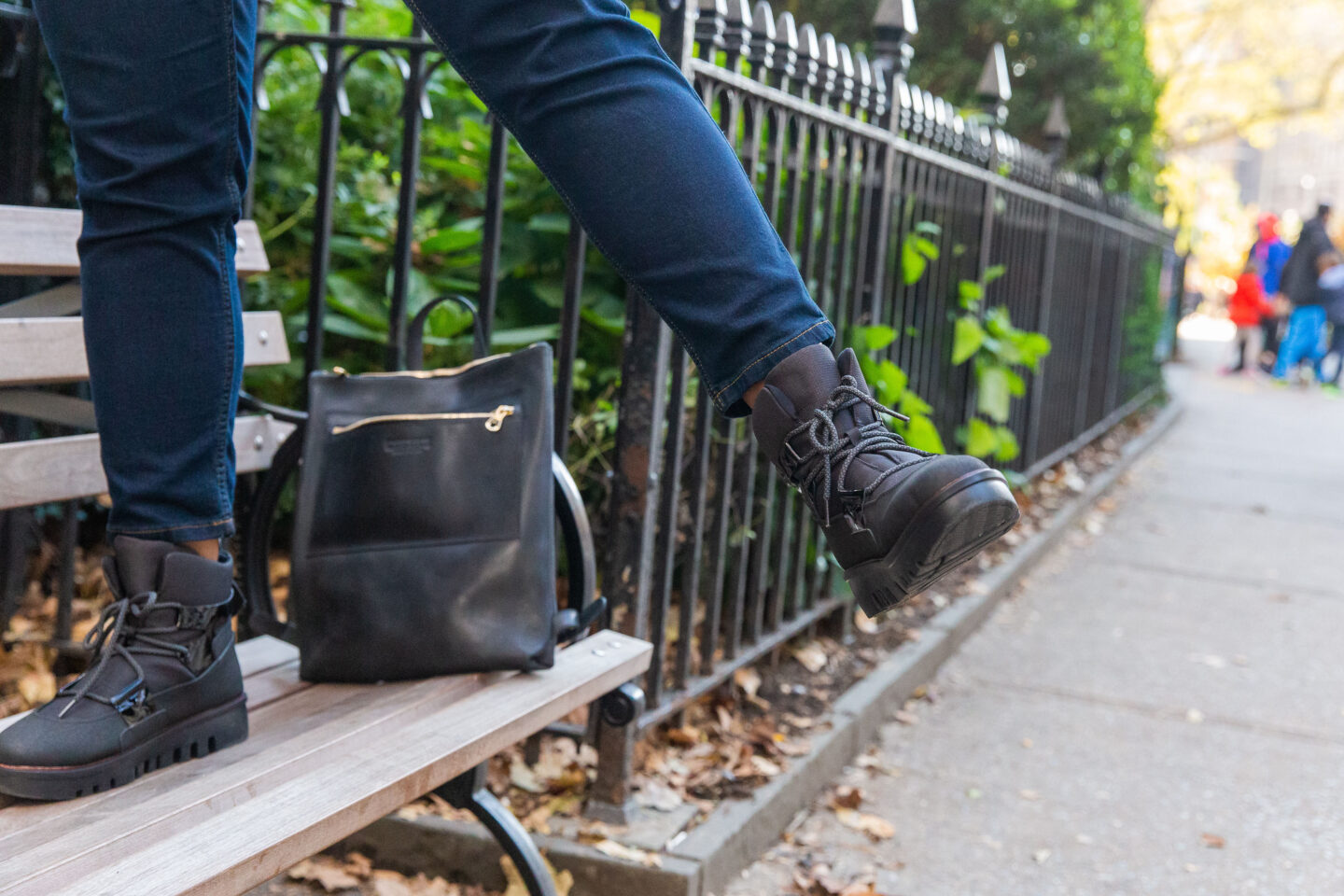 I am so ready to have some fun this fall. How about you?
photography: Andrea Loredo
---
MORE IN PERSONAL STYLE