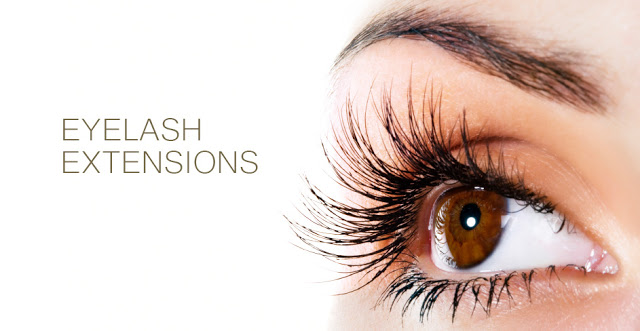 Ahh beauty, and the things we do to enhance it. Over the last few months I've become addicted to eyelashes. I used to only have them professionally applied for special occasions, performances or special nights out, but recently I've begun applying the drugstore strip kind on a nearly every day basis. I love the way they make my eyes pop and folks can never really tell why they think I look so good. That's the best!
But the drawback is, they take a LOT of time to apply properly and I'll admit I'm often a bit tardy because it's taken me longer than anticipated to get my lashes on straight. So last week my bestie
Abiola
 and I bought beauty specials from
Lifebooker
and made appointments to get semi-permanent eyelash extensions applied at
Blink Fancy
in Union Square.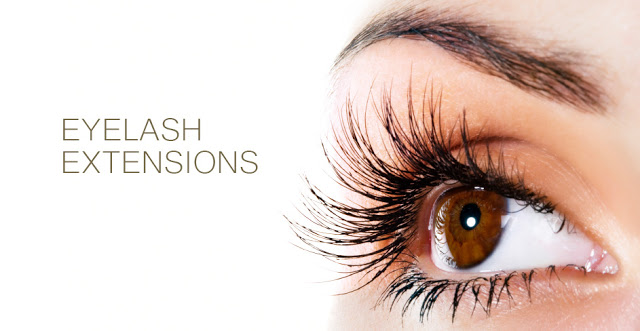 Disclaimer: I wanted to post some great before and after pictures for you guys but somebody canceled her appointment because it was too hot to come outside and I lost my photographer. *Side eye for you Abiola.* So, these less than ideal selfies, in the Chase ATM vestibule, are all I have for you today. Also, these are completely bare-faced photos because it was in fact 1200 degrees in NY and makeup application was just an exercise in foolish futility.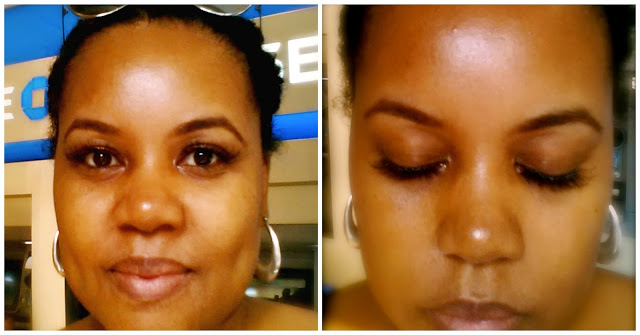 I chose the 'cluster' eyelash extensions over the individuals because they seemed to be pretty natural looking and I didn't want to walk around looking like I belong on stage every day. They come in packages with several lengths which are used to help create a good arch with the longest clusters on the outer corners for a bit of drama.
Now, the clusters don't have as many look options and they don't last as long as the lashes that are applied individually but they only take about 40 minutes to apply whereas the individuals can take up to 90 minutes. The clusters are supposed to last up to two weeks but you've got to be really careful with them. No steamy showers for the first couple of days and you basically have to sleep on your back the whole time you have them. The sleeping thing takes a little getting used to let me tell ya.
Eyelash Extension Maintenance
I've had to reapply some of the clusters since my appointment and I do a pillow check each morning looking for runaway lashes but, all in all, I really like them. Having them does shave quite a bit of time off my daily routine and since it's been too hot to wear much makeup, I only apply a bit of powder liner on the outer corners and mascara on my lower lashes for balance and I'm done. Here area a couple of casual snaps with lashes intact. Hopefully I'll get myself together and take some better photos in good light to show you before they all fall off!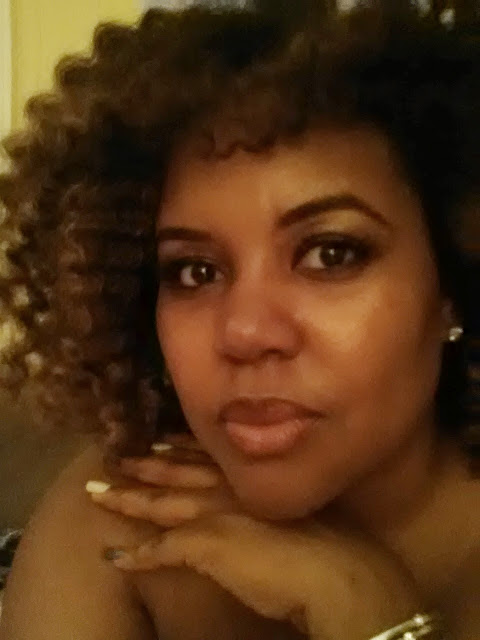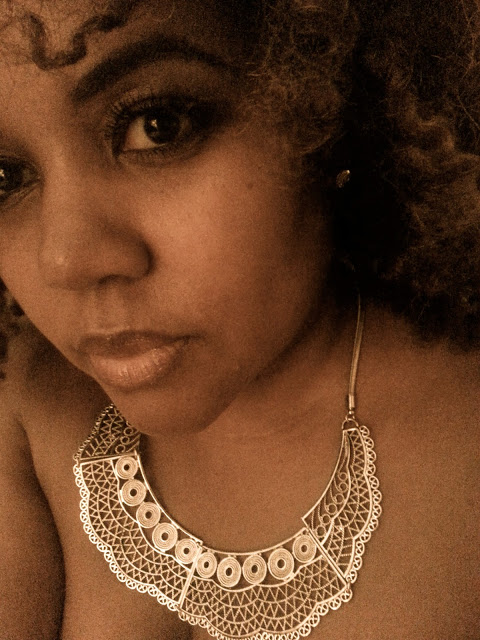 They're good right?! Are you an eyelash extension lover? Sound off in the comments below or hit me on Twitter (@patranila) and let me know what your preferences are and how they've been treating you.
Thanks for reading!
---
RECOMMENDED FOR YOU