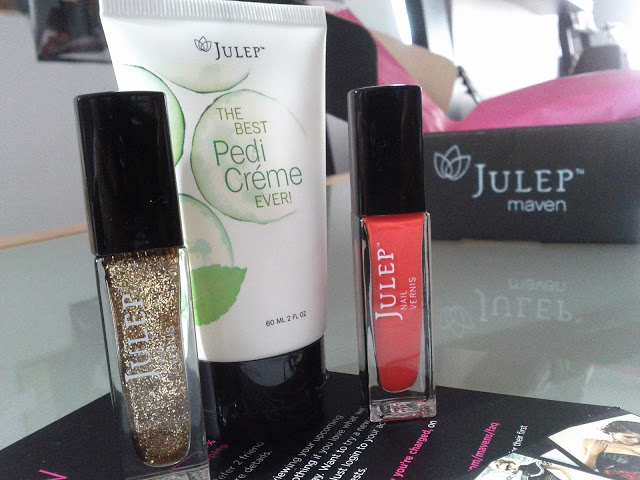 Continuing with my current beauty box obsession, I'm happy to say that my first
Julep Maven
box has arrived! Julep Maven is a monthly nail polish subscription service that has the hottest, on-trend nail colors and a few lotions, potions and oils thrown in for good measure.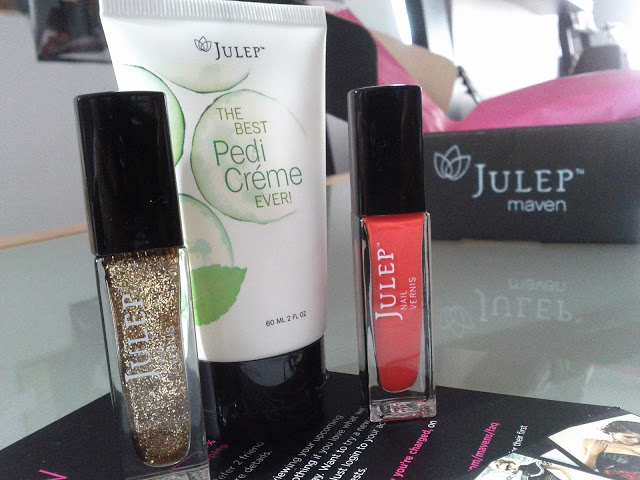 As with most subscription services, you take a short style quiz and Julep Maven places you in one of five Maven categories. I'm a Bombshell Maven and this month's Bombshell colors are Oscar and Natasha. A beautiful glittering gold and an intense orange. I haven't done a complete manicure yet but from the two-finger test, I already love them. The colors go on smoothly and have really good coverage. Even the brush is great. It's wide and flexible enough to cover my nail with just a few strokes. Some other polishes come with such small brushes I feel like I'm painting the finger of a giant.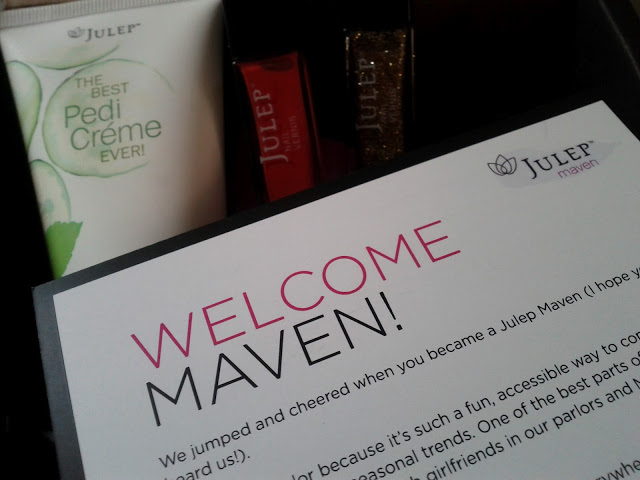 The Julep Maven service is $19.99 per month and you're guaranteed at least $40 worth of products each month. The best thing about Julep Maven is you can preview the selection in the box before it ships and decide whether or not you want it!! If you want to pass on that month's color choices you can. Or you can send your box to a friend that month. I've found that nail polish is a great way to take advantage of the season's color trends without breaking the bank and since I've been re-allocating my fashion dollars these days, all the money I save on salon mani/pedis will go into my shoe budget!
I was fortunate enough to get my introductory box for $.01 by using the promo code
COLORS4ONE
thanks to Eboni over at
The Fashionista Next Door
. So if you haven't already, head on over to Julep Maven and
sign up for a subscription
. I'm not sure if the code is still active but please give it a shot.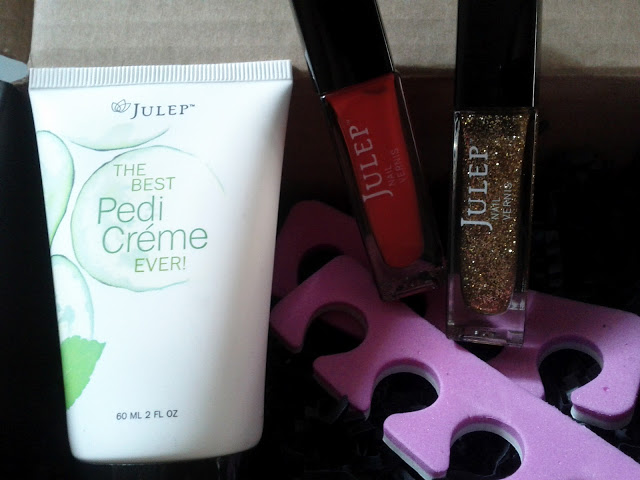 Already a
Julep Maven
? Let me know in the comments and please do share some of your favorite colors!