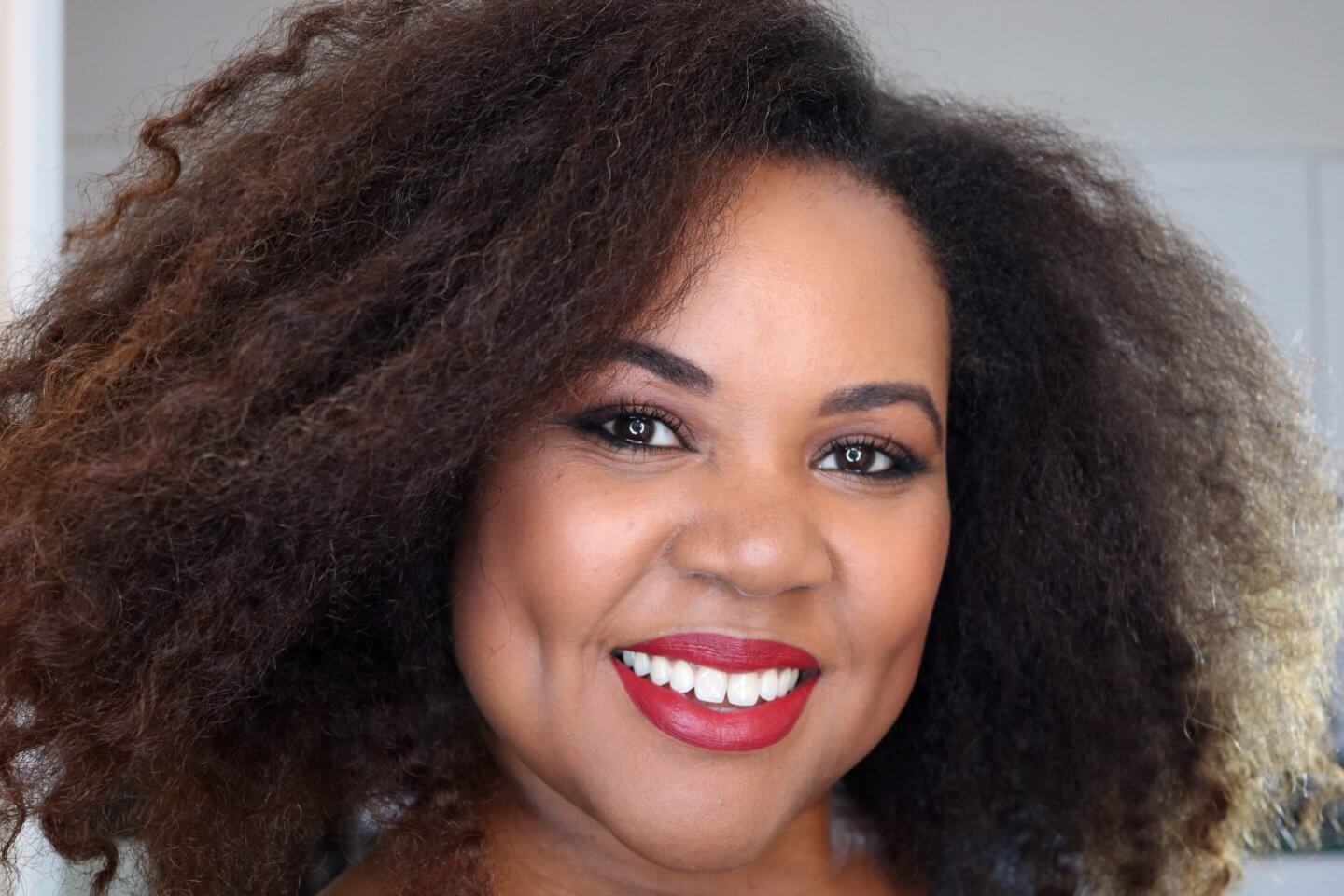 You know we love finding new beauty products around here and today is no exception. The folks at Measurable Difference kindly sent me several lovely beauty items to try, review and share with you and they're even giving you a 25% discount code! Read on my darling.
Based in LA, this cruelty-free beauty brand is focused on providing reasonably priced makeup, skincare, body care and beauty tools for women who like to stay on trend. I chose products based on how much impact they could deliver in an overall beauty look and as a standalone product. What did I pick? The:
Eyebrow Framing Kit,
Refine and Define Eyeshadow Palette, and
Posh Matte Liquid Lipstick
Here's why. There are a few makeup habits that are fundamental, AKA, no-brainers. For example, readers and friends often ask me which beauty area is non-negotiable for me. In a word, brows. If I only have one minute to get ready, my brows are the only things that get done. Brows frame your face and make the single biggest difference in a beauty routine.
The next big-impact, single item is lipstick. A perfect pout can make up for a multitude of other beauty oversights. And finally, I chose the Refine and Define Eyeshadow Palette because a strong and/or sultry eye look is a game-changer.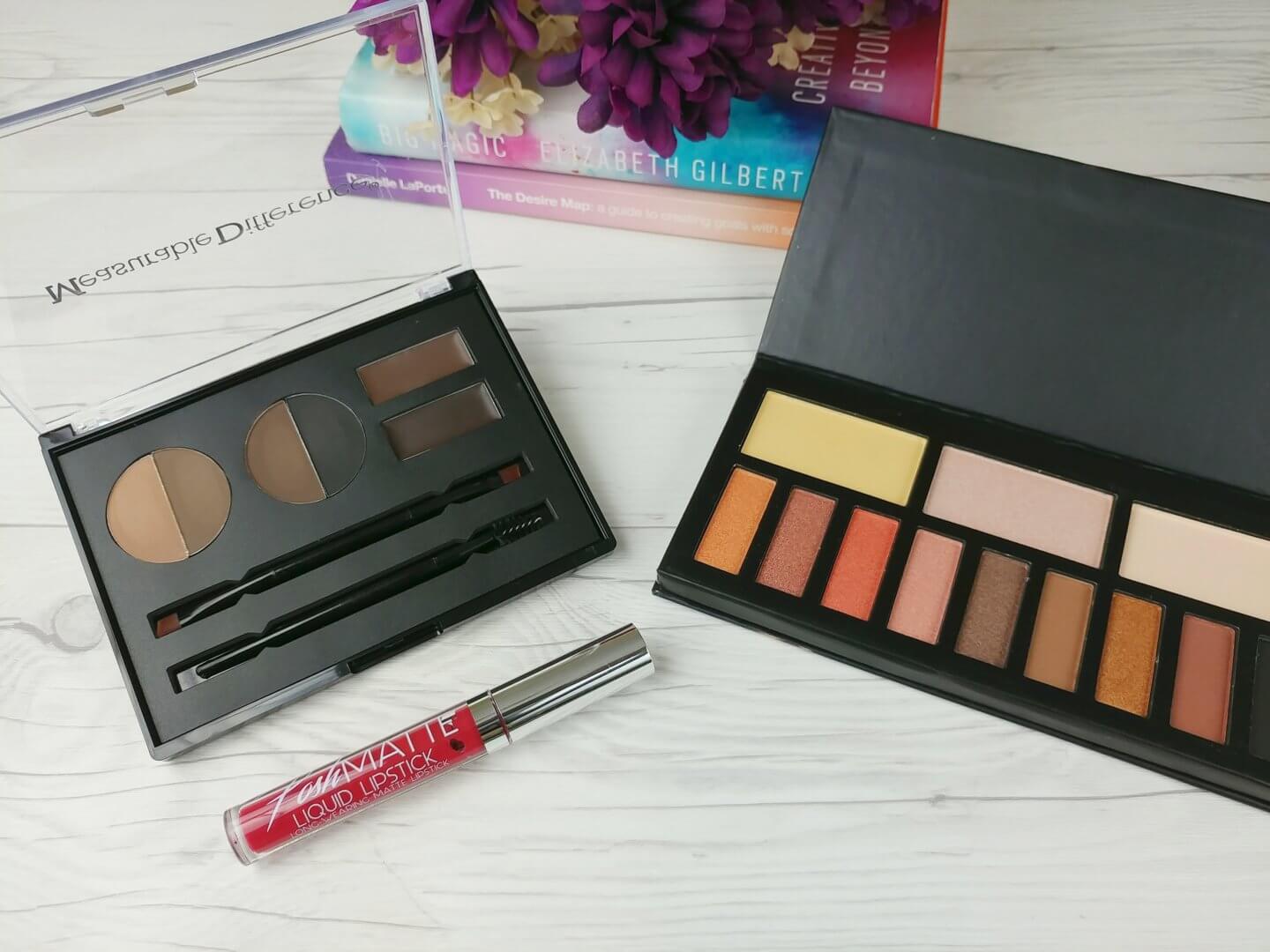 Eyebrow Framing Kit
I immediately liked this Eyebrow Framing Kit because it has both powder and pomade brow fillers as well as a dual-tipped brush and a spoolie. Everything you need to get well-defined brows. The pomades are smooth and apply with ease for precise definition. The powders are also quite smooth and do a good job of filling in brows particularly on the outer corners where you might want a more diffuse look.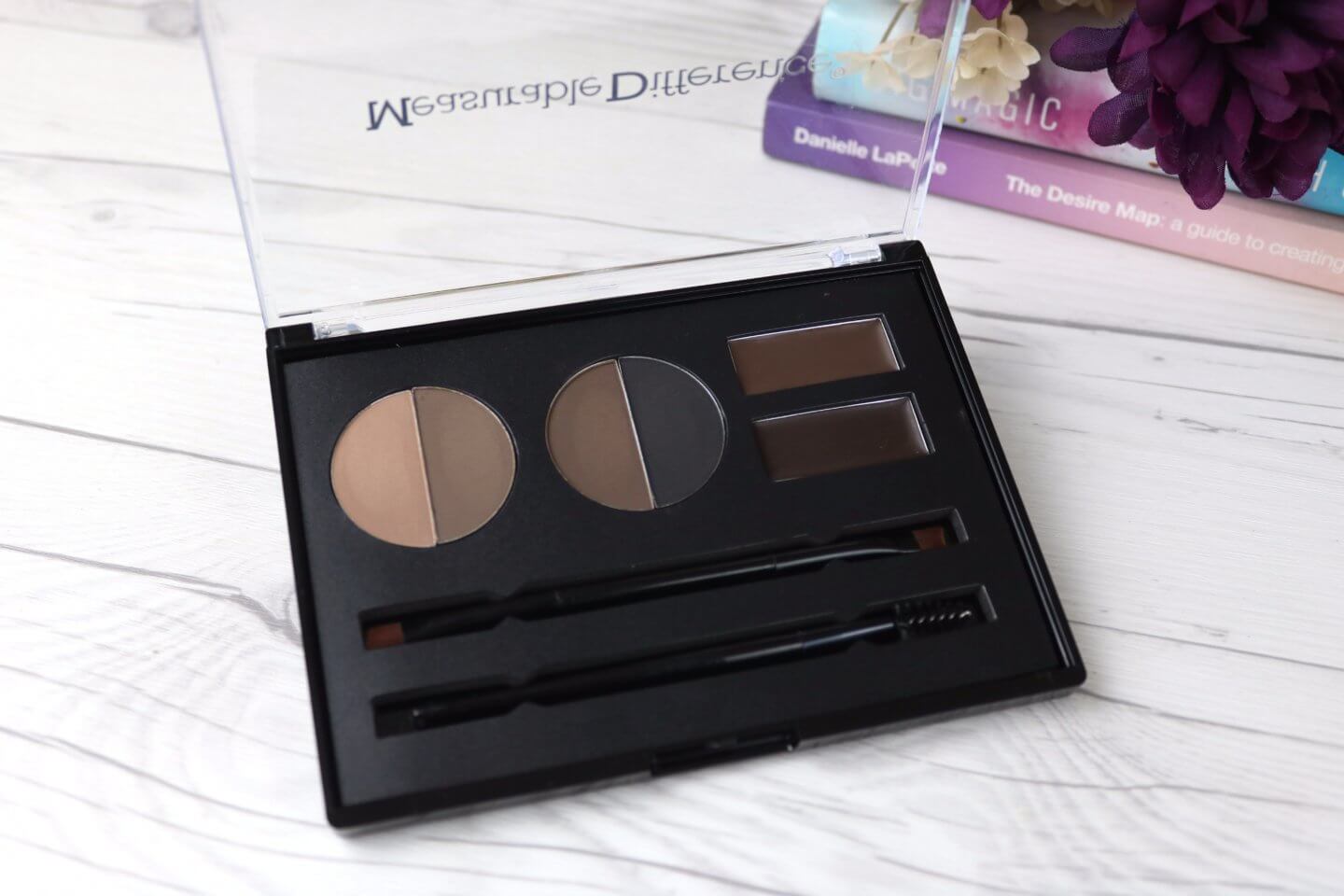 Posh Matte Liquid Lipstick
I'm a die-hard lip gloss girl but earlier this year, I jumped on the matte lipstick trend and I'm pretty happy about it. I tried the Measurable Difference Posh Matte Liquid Lipstick in Edge, a cool-toned red. Not my usual color choice for lips, but since it's fall, I decided to go for a bold color. Bold it is my friend!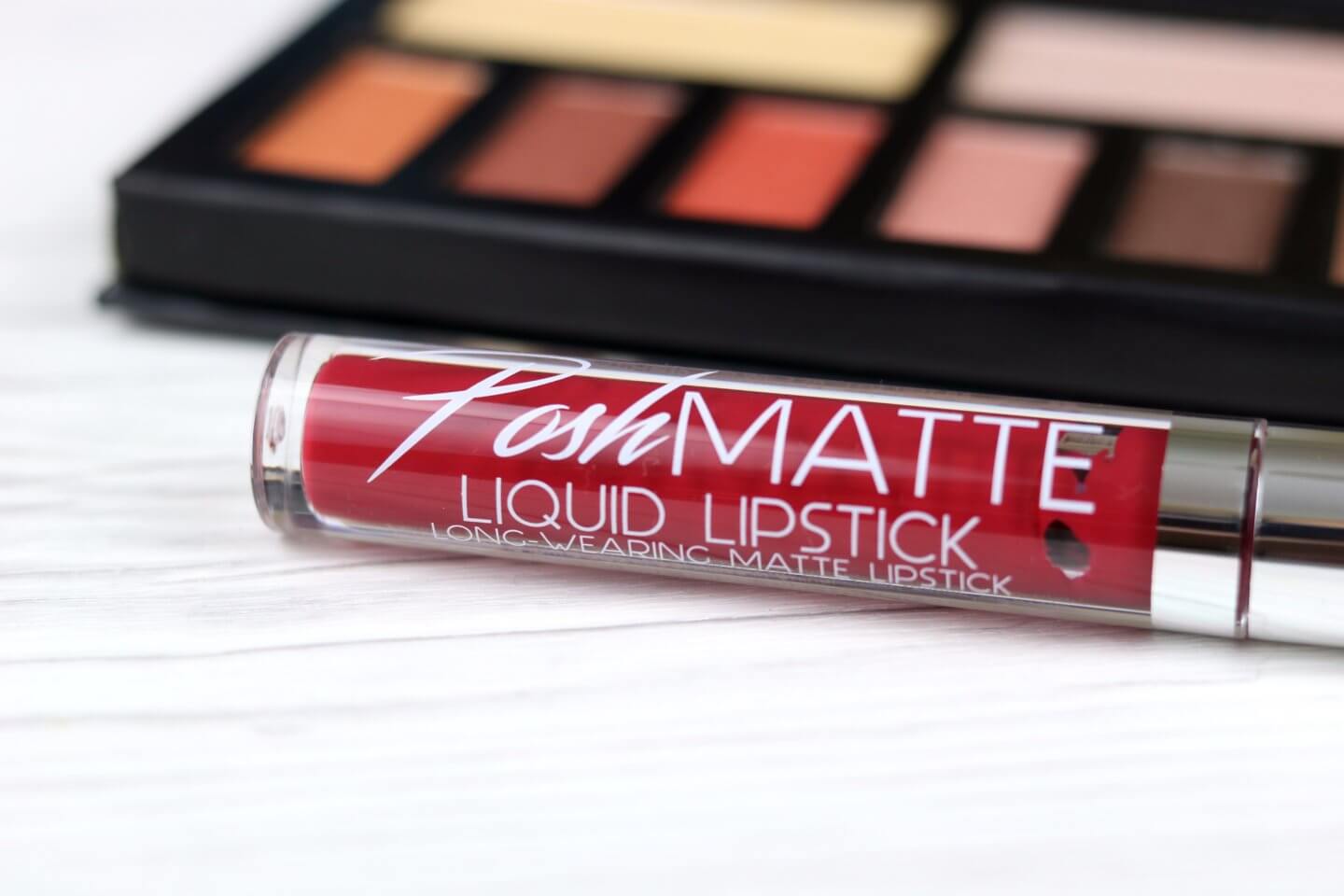 The Posh Matte is definitely long-lasting with great color payoff. It survived all day with nary a touch-up and no feathering. The only drawback was a tiny bit of tackiness that persisted throughout the wear. Some mattes dry down to a near powder finish but the Posh Matte didn't. The flip side, of course, is the powdery finishes can be very drying to your lips. It's a trade-off but if you're looking for a true brick-red lip, take a serious look at this one. It retails for only $6!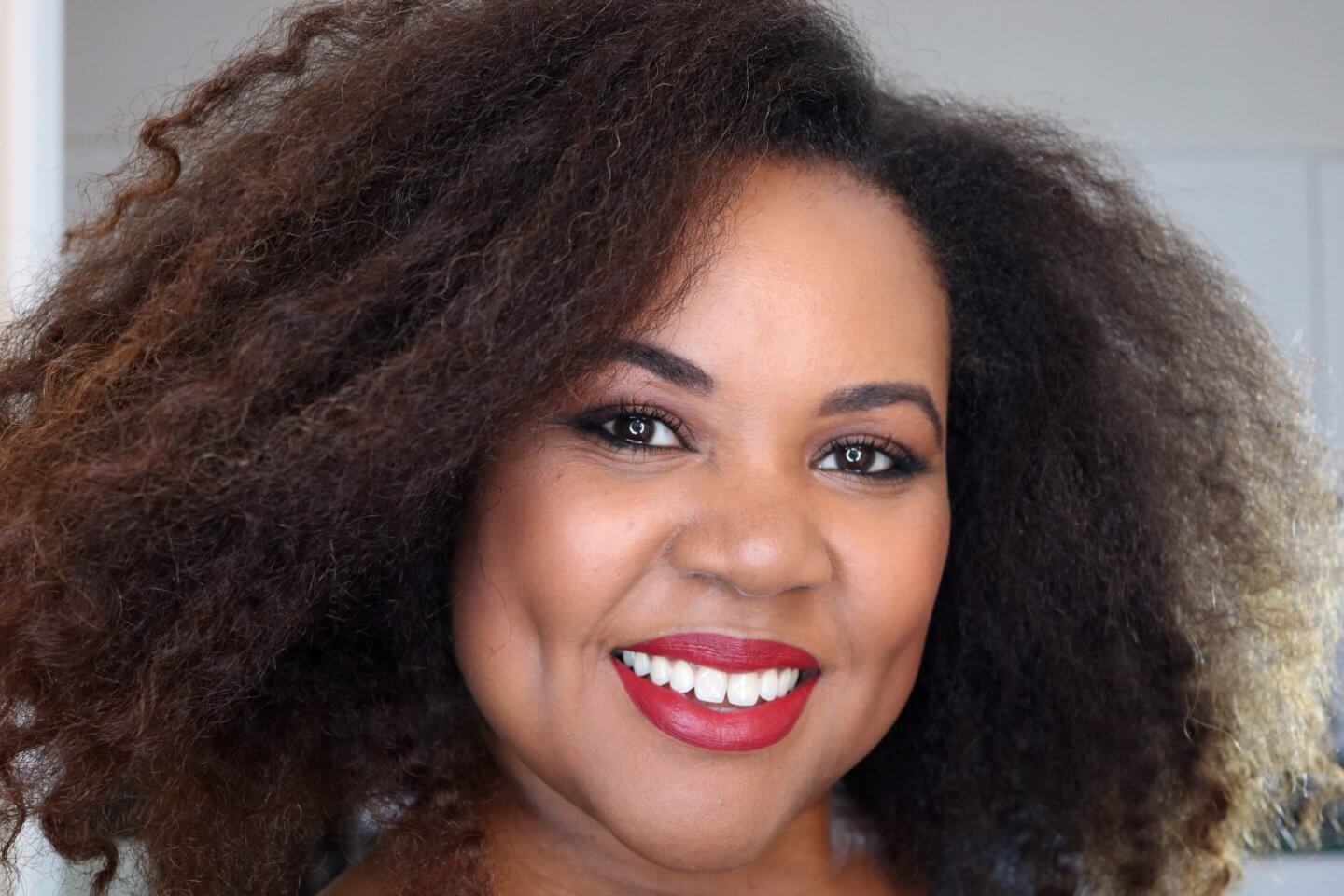 Refine and Define Eyeshadow Palette
With 12 shadows in total, 7 shimmer and 5 matte, the Refine and Define Eyeshadow Palette is really versatile. Because I was going with a bold lip, I chose to go with a soft, muted eye for this look created by using two of the mattes and one shimmer. Unfortunately the shades in this palette don't have names but they sure are pretty. The shimmers work well with dry or wet application and I found them to be easily blendable and well balanced.
Add Measurable Difference To Your Beauty Bag
I've put together a collection of a few Measurable Difference makeup and skincare items that I think you would like to try and they're all available on Amazon!

Overall, I'm really pleased with these products. I think Measurable Difference is doing a good job of delivering good quality makeup at a very reasonable price. Do you have any Measurable Difference in your beauty bag? Sound off in the comments to let me know. Stay saucy my lovely and happy shopping!
---
This post is a sponsored conversation on behalf of Measurable Difference and Maven. All opinions are my own. Affiliate links are included. Thank you for continuing to support TPP collaborations and partner brands!
---
MORE BEAUTY FOR YOU