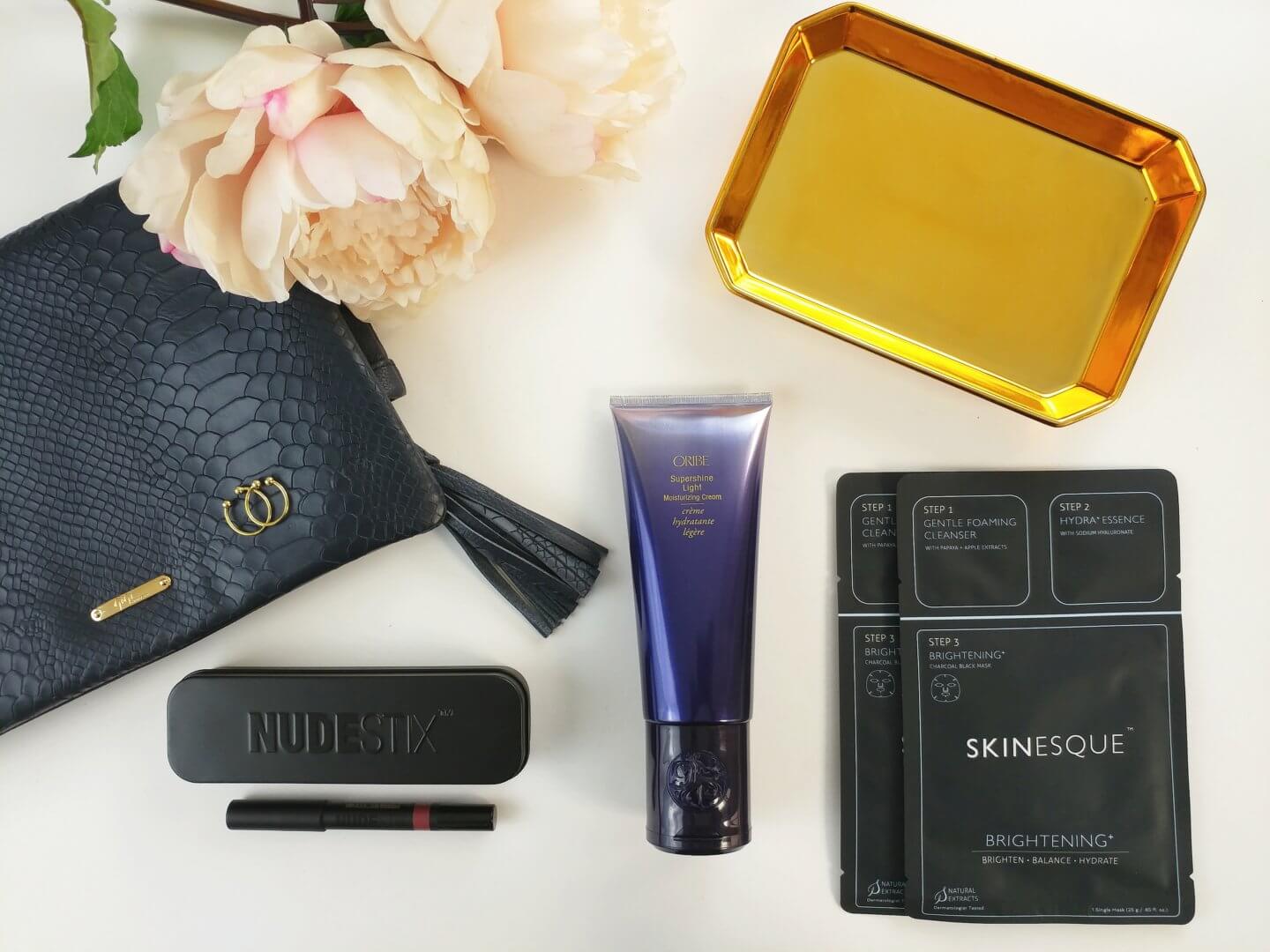 I rave about subscription boxes a lot on these pages and it's because I truly love them. Why? They make my life a lot easier (less shopping plus home delivery) and the really good ones, are worth their weight in gold. I love luxury goods and I cannot lie. Luxury beauty, clothes, homes, cars–all of that. Do I have all that stuff? Not hardly. I'm a girl on a budget but I try not to let my budget limit my life. In fact, my desire for a deal leads me to find the best of the best for as little cash outlay as possible. Enter the Box of Style curated by Rachel Zoe and The Zoe Report.
One of the best style/lifestyle subscription boxes available, the Box of Style, is a total winner. It's a seasonal box that is jam packed with style exclusives, beauty products and items for home. Today, I'm digging into the Fall 2017 box. Let's go!
What's In The Box of Style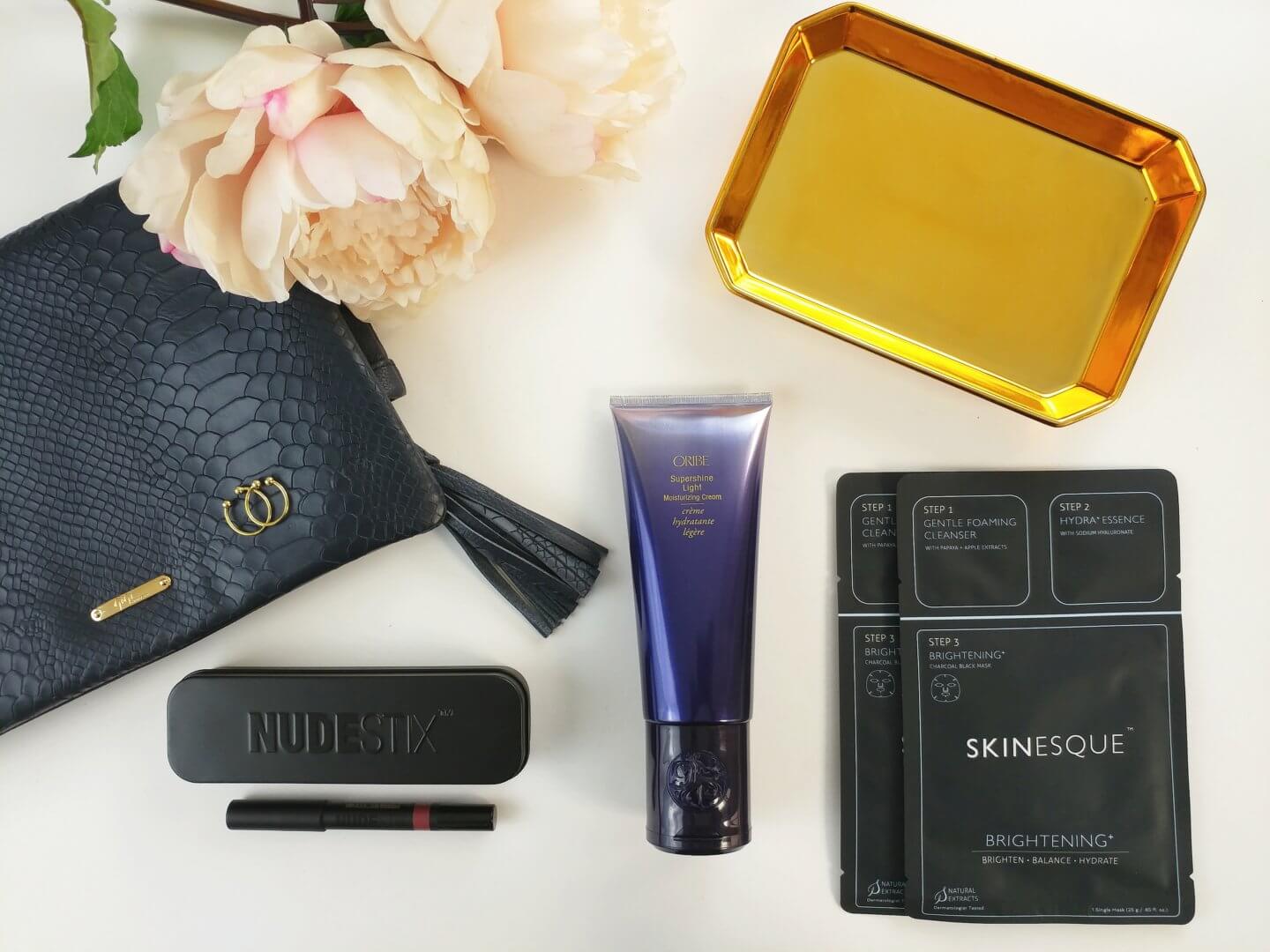 Rachel Convertible Clutch – GiGi New York
Two-Diamond Rings – La Soula
Gold Catchall Tray – ODEME
Brightening + Charcoal Mask – Skinesque
Supershine Light Moisturizing Cream – Oribe
Pulse Gel Color Lip + Cheek Balm – Nudestix
Rachel Convertible Clutch, GiGi New York – $195
Each Box of Style features a hero item around which all the other items are coordinated. For the Fall 2017 box, that featured item is the Rachel Convertible Clutch by GiGi New York. In a word, this bag is fantastic!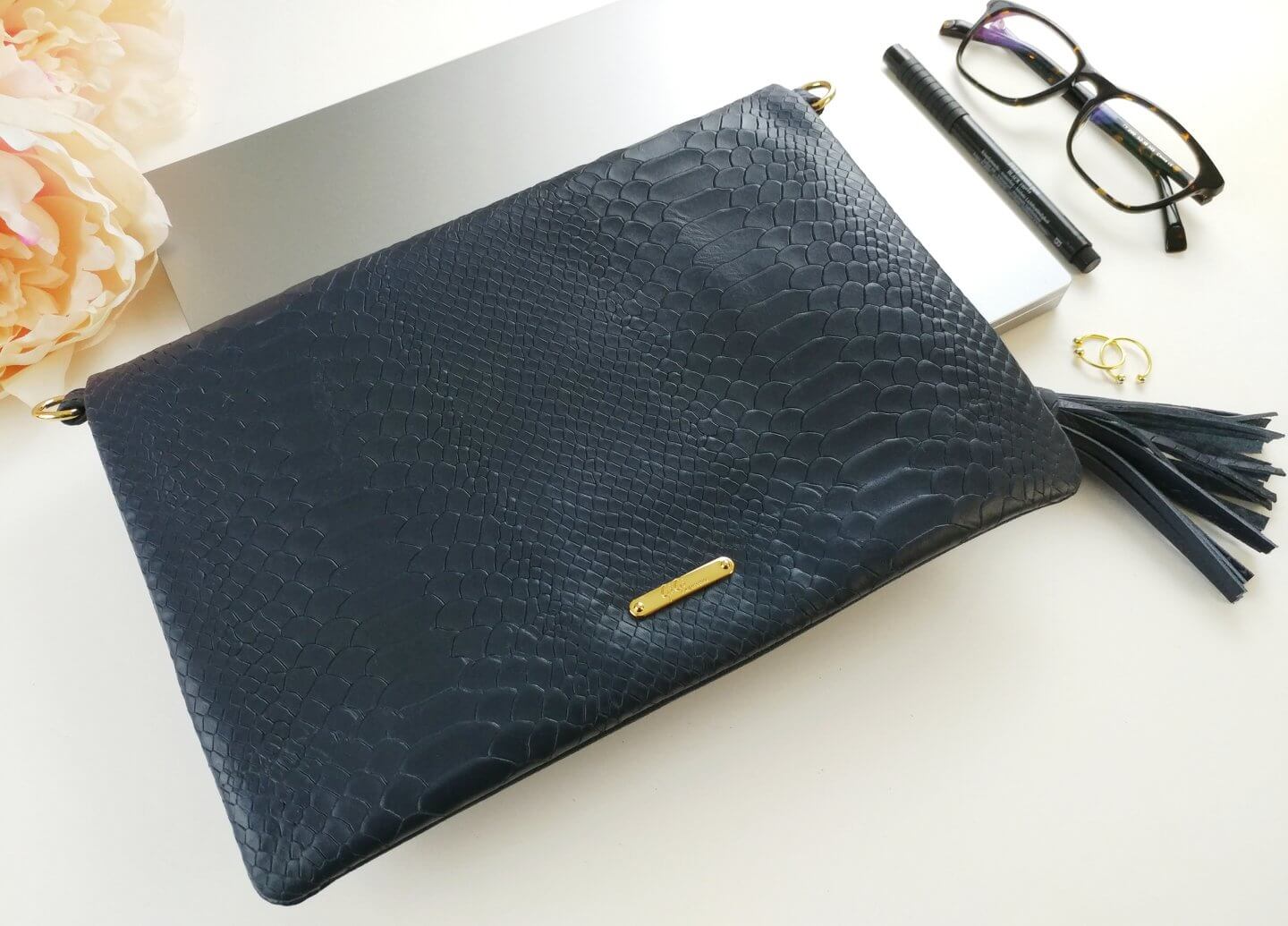 By attaching the included strap to this navy blue stunner, the Rachel Convertible goes from clutch to cross-body and is even large enough to hold most 13-inch laptops. What! Can you imagine a more stylish laptop case? I can't. I've been raving about this bag on my Instagram for a while now and I can't wait to rock this beauty. Did I mention this bag is exclusive to the Box of Style? Yeah, exclusive.
Two-Diamond Rings, La Soula – $176
What I have been rocking are these beautifully delicate everyday diamond rings by La Soula. The rings are completely adjustable, which means scads of styling options. I'm wearing them as middy rings most of the time but if you have smaller fingers than I, you could wear them as classic fit rings. Stacking is great too!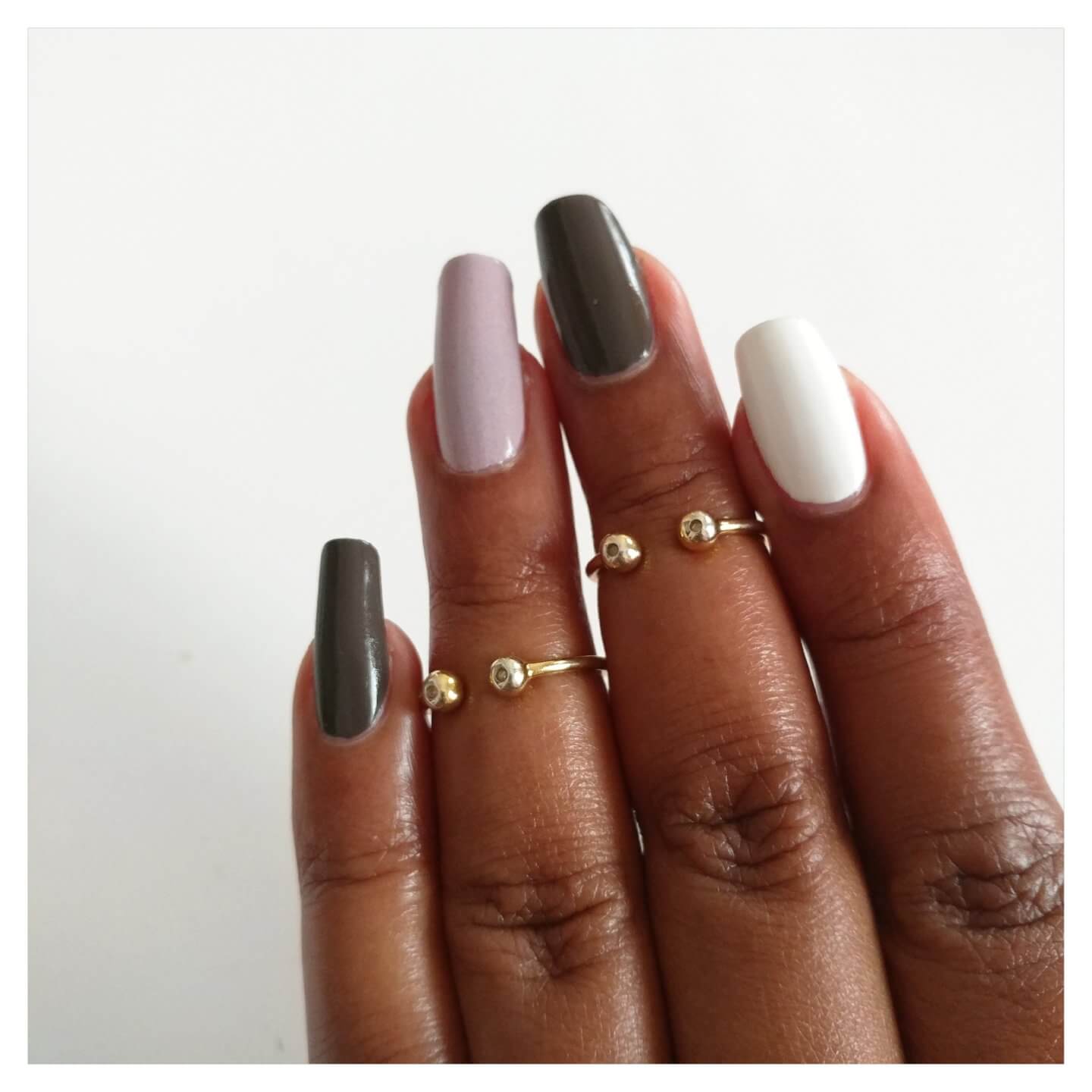 Gold Catchall Tray, ODEME – $45
I was introduced to ODEME trays a few months ago and I love the clean, classic lines and colors. They are perfect for storing small items and keeping desk tops and tabletops neat. Not to mention stylish.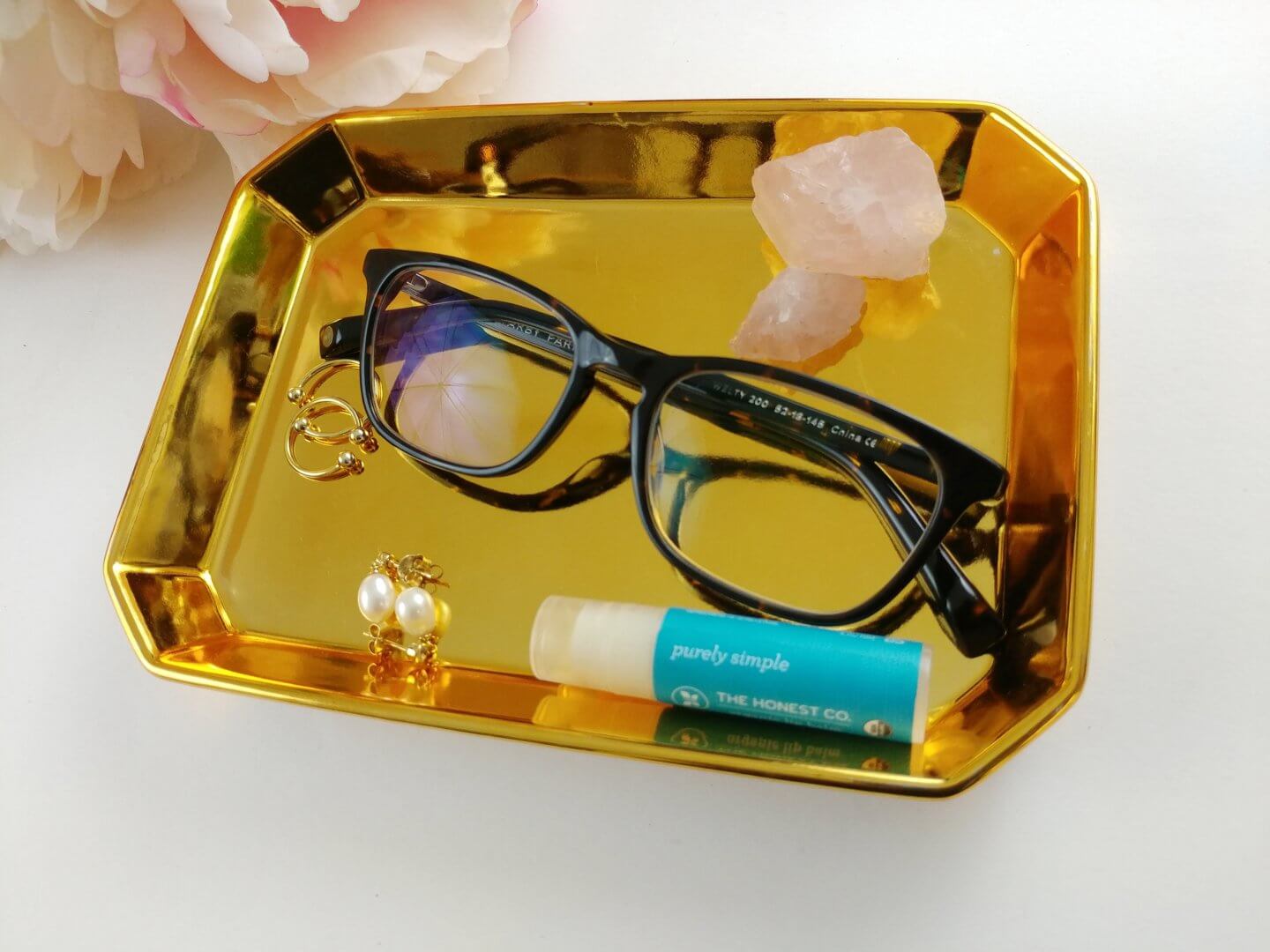 Beauty Bonanza
One of the reasons I'm a big fan of the Box of Style is the excellent balance of luxury style, home and beauty products. Not every lifestyle subscription box gets this right but Rachel and Crew are amazing. This box's beauty choices include items for skin, makeup and hair.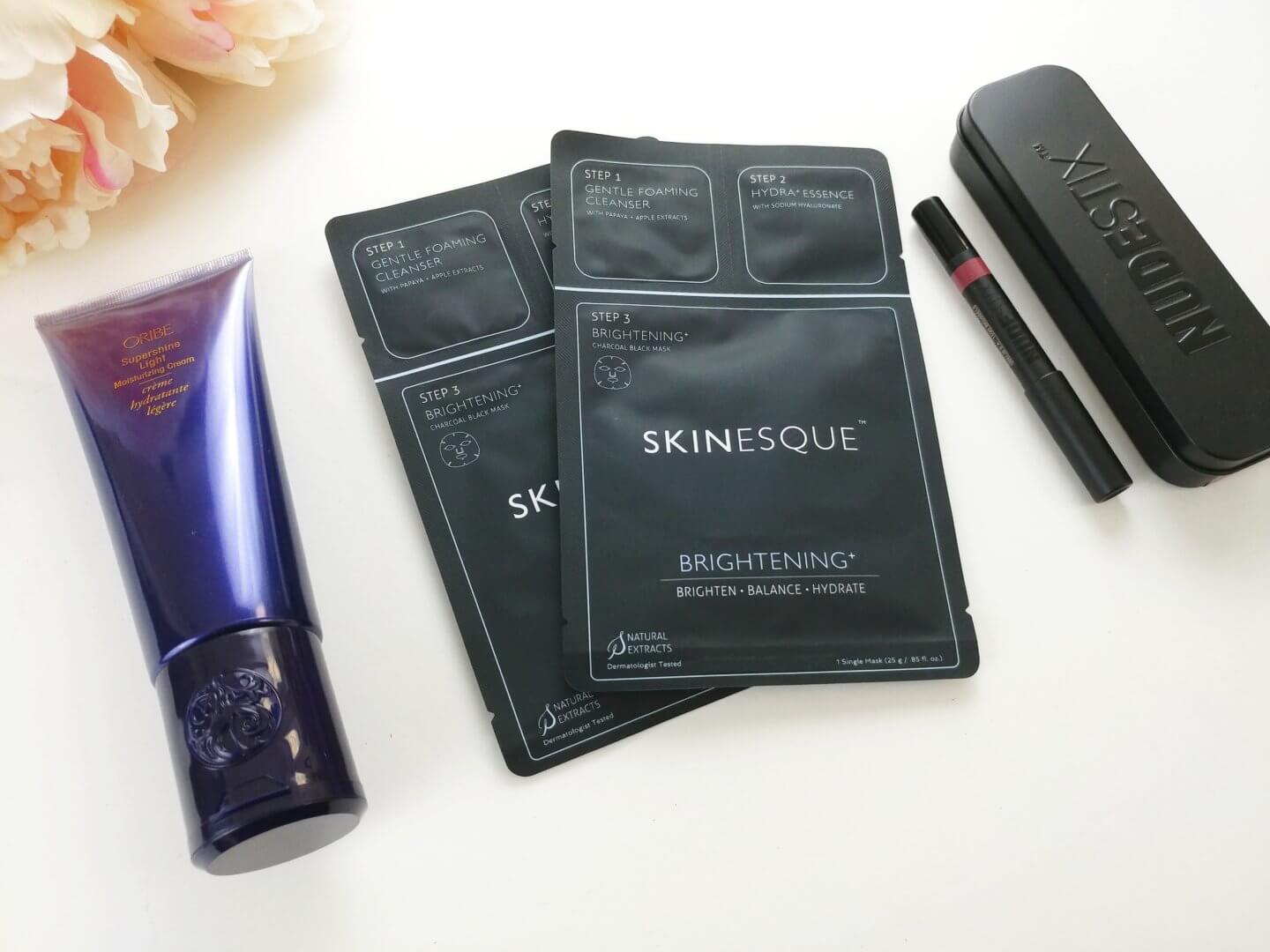 Supershine Light Moisturizing Cream, Oribe – $52
First up in the beauty category is the Supershine Light Moisturizing Cream by Oribe. If you don't know, Oribe has reached near cult status among beauty lovers and it is a well-deserved honor. With a line of lush and luscious hair products with a heavenly fragrance, Oribe addresses hair concerns across the board. The Supershine Light Moisturizing Cream is a lightweight leave-in conditioner that moisturizes and conditions hair as well as controls flyaways for fine-to-medium and extra long hair. My hair checks a couple of those boxes and I'm really liking this leave-in.
3-Step Brightening + Charcoal Mask, Skinesque – $35
Skincare is still my jam and I'm excited to try this three-step brightening mask from Skinesque. I'm a big fan of masks in general but I've never used one with three steps before. Two steps? Sure. I'm intrigued and will report back later. Probably on Instagram so be sure you're following me over there!
Pulse Gel Color Lip + Cheek Balm, Nudestix – $24
And finally, we have the Nudestix Gel Lip and Cheek Balm. I haven't used this as a cheek color but I did a test run and Instagram poll with it as a lip color. The results for the color choice were split down the middle with half of my followers Loving It and half of them saying Move On Martha. Shade selection aside, the feel and wear of this is quite good. It's moisturizing on the lip and lasts a respectable amount of time.
How to Get Your Box of Style
Subscribing to the Box of Style is a great way to get lots of luxury for less. Each box costs $99.99 and has a guaranteed value of at least $400. The Summer box had a retail value of $457 and the current Fall box is valued at $492. That's almost 500 bucks! It's a style steal no matter how you slice it!
But there's more! I have discounts and a gift with purchase for you my lovely. Use code FALLBOS10 for $10 off the Fall box and use code BOS20 for $20 off an annual subscription. AND use code TATCHA to receive a free jar of Tatcha Polished Rice Enzyme Powder. Retail value, $65.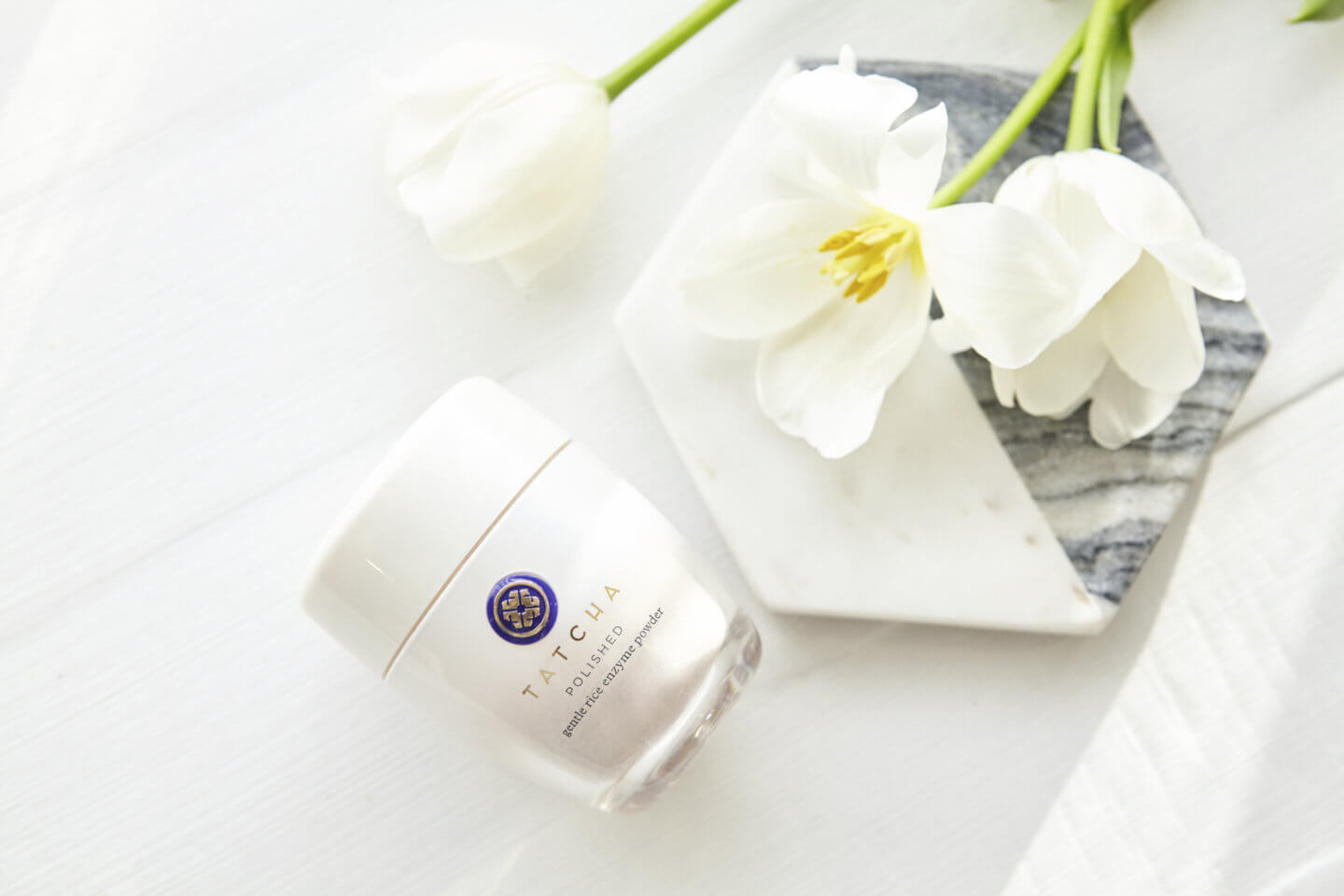 Don't wait darling! Sign up for your subscription today.
---
KEEP READING MY LOVELY