Confession time. My name is Patranila and I'm a Bravoholic. I'm completely addicted to the Real Housewives franchise and watch most of them religiously. That is, of course, where I was introduced to Dr. Paul Nassif, ex-husband of Real Housewives of Beverly Hills cast member Adrienne Maloof. Dr. Nassif now costars on Botched (E! Network) with another Housewives husband, Dr. Terry Dubrow, and this dynamic duo of plastic surgery fixes cosmetic surgeries gone wrong. It's delicious.
Naturally, I was thrilled to try the Nassif MD Bio-Dermaceuticals skincare collection! My skincare regimen is pretty hardcore already but there's always room for improvement so I'm constantly on the lookout for the next, the new, and the most effective.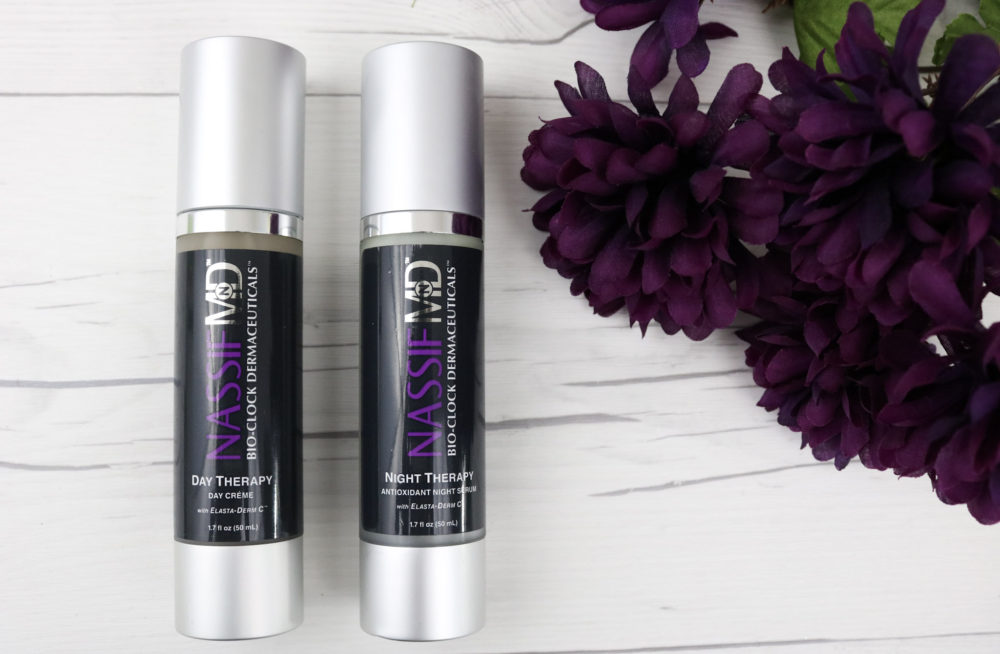 The collection consists of nine products, including a cleanser, a neck firming treatment, a mask, and two eye treatments. I tested four of the products.
Nassif MD Skincare Products I Tested
Nassif MD Day Therapy Day Crème
Product Claims: Formulated with Vitamin C and hyaluronic acid, this serum delivers moisture to your skin and works to brighten your complexion and smooth skin for a more youthful appearance.
My Experience: The Day Therapy Day Crème is lightweight and absorbs quickly but is a little too light for my taste. It may work better as a moisturizer during the summer months but it doesn't have enough body or staying power to be a daily winter moisturizer for me. My skin felt soft and moisturized immediately after application but I found myself wanting to reapply within a few hours.
Nassif MD Night Therapy Antioxidant Night Serum
Product Claims: A concentrated serum with Vitamin C and antioxidants to fight free radicals. It also delivers retinol to the skin for a smoother, firmer look.
My Experience: The Antioxidant Night Serum is also lightweight but has more body than its daytime counterpart. It moisturized well, absorbed easily and has a light, pleasant fragrance. I would also put this in the summertime moisturizer category for anyone that has dry skin. I'm certainly looking forward to revisiting this line once the weather turns warmer.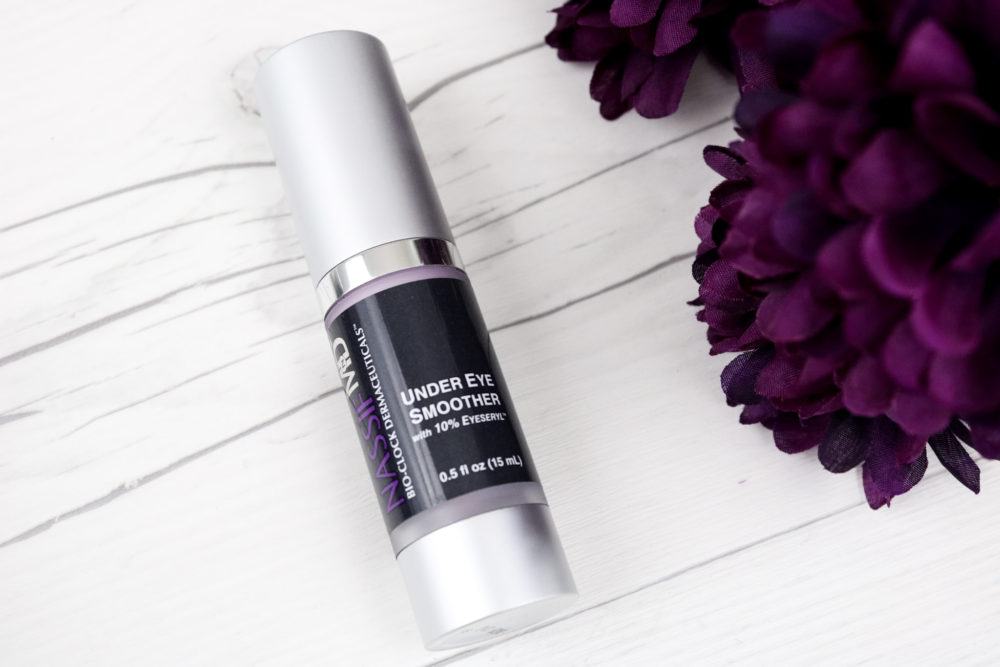 Nassif MD Under Eye Smoother
Product Claims: Helps improve the look of dark circles, puffiness, and skin tone of the under eye area.
My Experience: The Under Eye Smoother is my hero product! It's rich, creamy, fast-absorbing, and seems to be doing a lovely job of lightening my under-eye circles. I've recently begun to notice very fine lines around my eyes and ever since then, I've been hyper vigilant about eye creams and masks. The Under Eye Smoother has become my go-to eye cream, especially in the evening. It's a winner.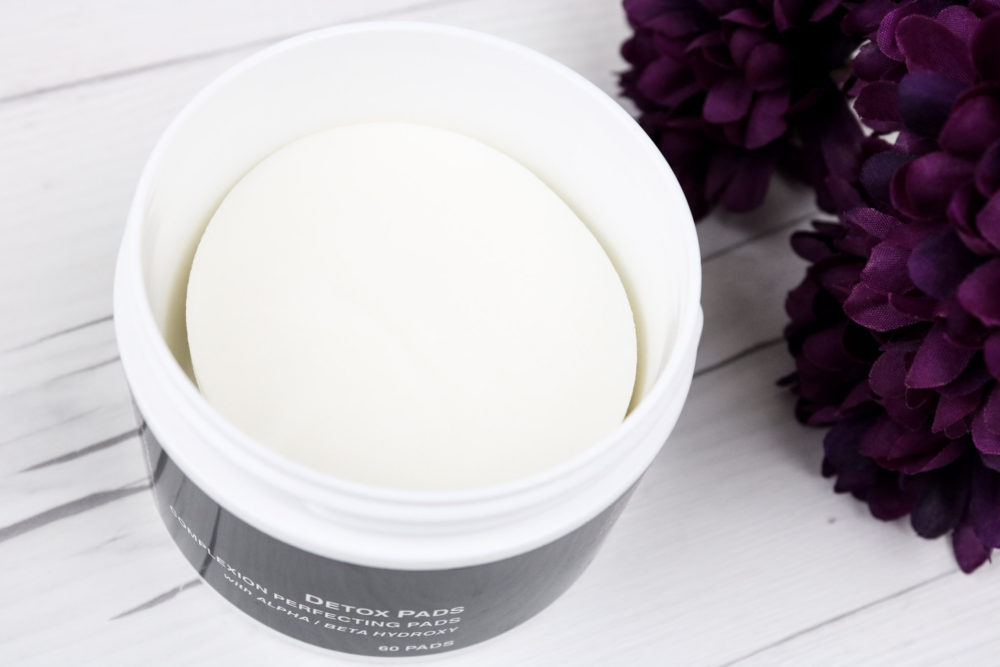 Nassif MD Complexion Perfecting Detox Pads
Product Claims: Exfoliates, cleanses, and evens the look of skin in just a few swipes. Removes surface dead skin cells and diminishes the look of pores.
My Experience: I am a fan! These wafer-thin pads are great for quick exfoliation and over time I have noticed a lightening of the small dark spots on my cheeks, which means using less concealer. I like to exfoliate daily but sometimes I don't have time for my usual scrubs/masks. The Detox Pads are a great option for when I'm in a hurry. I would like to note that when I first began using the Detox Pads, I noticed a slight tingle but the tingling has completely stopped. If you have sensitive skin, it's recommended that you start with a once-a-day application and work your way up to using them twice a day.
Summary
I like the Nassif MD skincare line and I say it's definitely worth a look. The Under Eye Smoother and the Detox Pads are working well for me and I have a suspicion that although the Day and Evening Therapies aren't heavy enough for my winter skincare routine, once the summer rolls around, they will likely be in heavy rotation.
Nassif MD is available on Amazon (Prime), the Nassif MD site, and HSN.
*Press samples provided for testing and review.
---
Shop The Post and More Nassif MD Bestsellers

---
RECOMMENDED FOR YOU