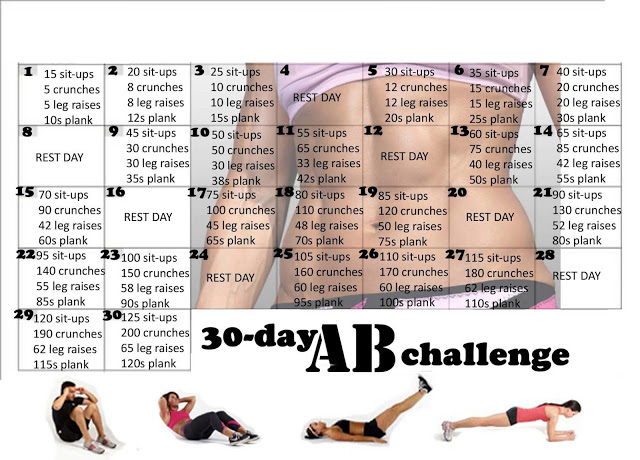 This year I've focused a lot on the systems in my life, what's working and what's
totally not
working and I've embarked on a new operation. It's the Get Your Life plan that started with
forming my very own Mastermind Group
and now I'm on to the next phase: getting fit!
You see, I'm a summer baby (July 1 for anyone who would like to send well wishes or a gift!) and I hibernate hard in the winter. When everyone else is making New Year's resolutions and starting new routines, I'm tucked away on my super comfy sofa eating warm apple pie a la mode and watching my favorite TV shows. But in the spring, ahhhh, spring is when I venture back into the land of three dimensional people and get down to the business of improving my life.
Recently, I was browsing my fave fashion blogs and came across Eboni's 30-Day Ab Challenge on The Fashionista Next Door. Bingo! The perfect start for Phase Two of Operation Get Your Life. (Eboni has a whole
#GetMyLife blog series
going on over there that you should definitely check out!) I even recruited some friends to join me and we're keeping up with each other on the Twitter (
@patranila
).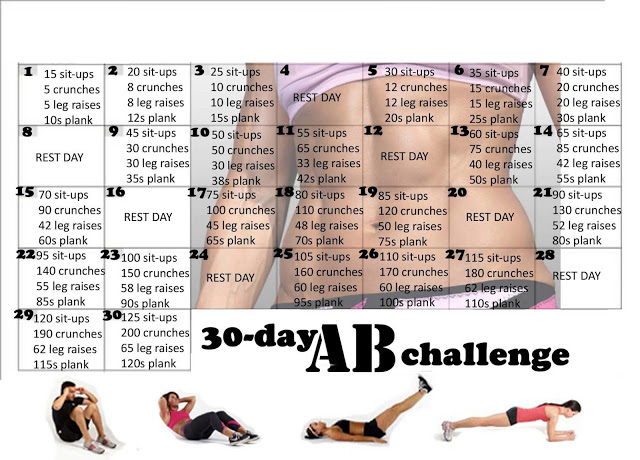 The idea is a simple one, start working on your abs and increase difficulty incrementally over 30 days. We're on Day 7 but it's never too late to jump in and reap the rewards of a stronger core!
I must warn you though, it's not quite as easy as it looks but it's good stuff and for me, it's the leap pad for more fitness related activities
(read working out regularly)
. So feel free to download the image above and join in the fun and don't forget to leave a comment or tweet me so I know you're
suffering
working out along with me!
I will do a follow up post or two but I will spare us all any before-and-after shots of my belly! I will file that under #ThingsTheWorldDoesntNeed!
Thanks for reading! Til next time…
---
RECOMMENDED FOR YOU