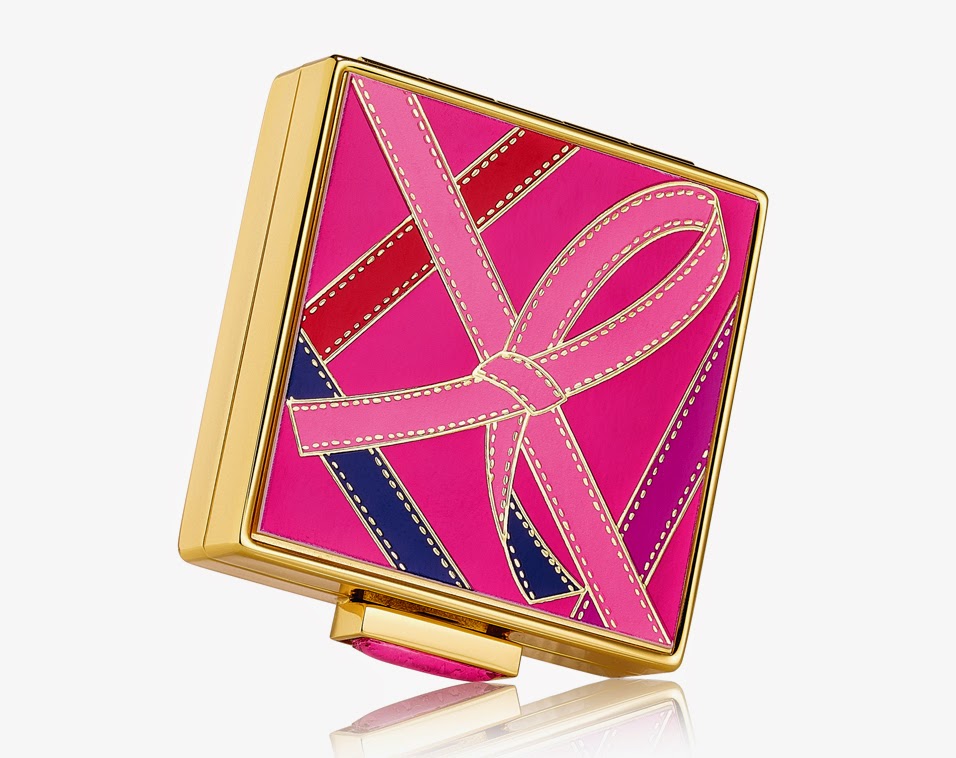 It's that time of year again. Summer is officially over and most of us are returning to the serious work of our lives. And with that comes a closer look at our health and well-being. October is Breast Cancer Awareness Month and it's a great time to schedule a yearly mammogram and encourage the women in your life to do the same. Awareness is a wonderful thing and taking action based on that awareness is even better.
See also Join the Fight Against Breast Cancer 2015
And after you've taken care of your own health, you can go a step further by making a contribution to organizations that support breast health and work to find a cure. Luckily, lots of companies make it really easy to support breast cancer research with special edition products, the proceeds of which go to support the cause.  Here are a few of my picks for the best beauty products for Breast Cancer Awareness Month 2014.
Estee Lauder Evelyn Lauder Dream Compact
Suggested Retail Price ~ $125
Estee Lauder will donate 20% of suggested retail price. Available at esteelauder.com
Aveda Hand Relief with Shampure Aroma
Suggested Retail Price ~ $26
Aveda will donate $4 of the purchase price to the Breast Cancer Research Foundation (BCRF) up to $305,000. Available at Aveda Experience Centers and aveda.com
Bobbi Brown Pretty Pink Ribbon Lip Gloss Collection
Suggested Retail Price ~ $60
Bobbi Brown Cosmetics will donate $12 of the purchase price. Available at Bobbi Brown Cosmetics counters and bobbibrowncosmetics.com
Jergen's Original Scent Dry Skin Moisturizer
Suggested Retail Price ~ $6.99
Kao USA, Inc. will donate $250,000 to Susan G. Komen regardless of sales.
Clinique Dramatically Different Moisturizing Lotion
Suggested Retail Price  ~ $38
Clinique will donate $10 of every sale to the BCRF. Available at sephora.com
Morgan Taylor Professional Nail Lacquer Fight Like a Lady Collection
Special Price ~ $19.90
Morgan Taylor will donate 5% to the Susan G. Komen Foundation and is available at loxabeauty.com
Hard Candy Mod Quad Eye Shadow Palette in Pink Interlude
Suggested Retail Price ~ $6
Available at walmart.com
Philosophy Shower For the Cure Shampoo
Suggested Retail Price ~ $20
---
Shop the Brands Supporting the Cause
Disclosure: This post may contain affiliate links. When you click through to make a purchase, we may earn a small commission at no additional cost to you. Thanks for supporting The Patranila Project and helping us keep the lights on!