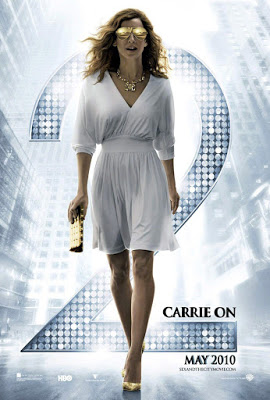 As you may have already heard I, like millions of other women, am
completely obsessed
with all things Sex And The City! And tonight I get to hang with my girls and talk about nothing but SATC on Shovio.com!
Tune in tonight at 10PM EDT to Abiola Abrams'
Sex And The City Online Movie Party
and chat LIVE with us on the air. If you don't know, Shovio is like old school talk radio with a twist: you can watch too!! Check out
Episode 2
where Abiola reveals some of the shady details of our movie going experience with Sex And The City 1.
In true groupie fashion, I will be wearing my Manolos and carrying my SATC/Carrie Bradshaw swag! See you at the show people and holla so I'll know you're watching!!