July is my birth month and I do tend to celebrate for the full 31 days. This year I got started a little early because my first present came on June 28th. Isn't she lovely!! Gadgets and gear are some of my favorite things so what better way to ring in my new year than with a fancy new camera.
The Canon EOS Rebel T3. She is my first DSLR and I've wanted one forever. (For the uninitiated, DSLR stands for digital single lens reflex.) I haven't named her yet but when I do, I'm sure I'll give her a big naming party and I'd better not find out that anyone ate the fancy bow off her fancy naming party cake. If you don't watch the Real Housewives of Orange County, I'm sure you have no idea what I'm talking about.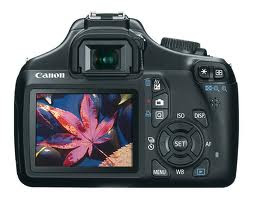 What to Look For When Choosing Your First DSLR
Once you've decided to make the leap from your familiar point-and-shoot camera (or your phone's camera) the first big question is what you'll want to use it for. Are you planning an exotic trip, building a website/blog or will you become your family's unofficial photographer capturing all those moments and memories? The three main factors to consider are price, size and technical ability, yours and the camera's.
DSLR Price
One of the biggest barriers to entry  for a DSLR is the price tag. In recent years, the prices have come down for entry-level DSLRs but you should still expect to shell out a few hundred bucks to get started. Take a look at the Nikon D3300 or the Canon EOS Rebel T6. Both are excellent DSLRs for beginners and won't break the bank.
DSLR Size
If you're traveling, a bulky camera with lots of accessories is probably not the way to go but if you're primarily going to use your DSLR at home, the more bells and whistles the better! Just kidding. Sort of. Personally, I'm partial to Canon cameras and many of the newer models are quite compact and easy to move around with. The Nikon D5500 is a tiny little dynamo with a 24 megapixel sensor and an articulating touch screen. Fancy! It's on the upper end of the entry-level DSLR spectrum, so be prepared to pay quite a bit more.
Technical Ability
The final thing to consider is how you'll explore and learn your new DSLR and how much room the camera gives you to grow. If you've never used anything more than your phone camera and never taken a photography class, any of the basic entry-level cameras mentioned so far will probably keep you busy for quite some time. On the other hand, if you're likely to immerse yourself in the world of DSLR photography, learn quickly and hunger for more/better features, you'd be wise to choose a camera that will keep up with you. You don't want to buy a camera only to outgrow it in a few months. Two to consider are the Canon EOS 80D and the Nikon D7200.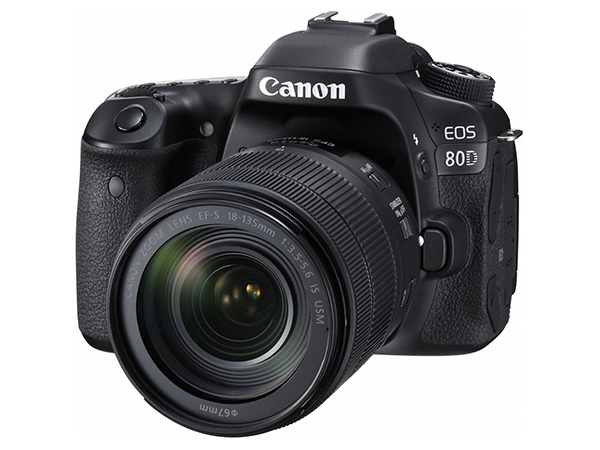 Well, I can't wait to learn all there is to know about my new baby and needless to say, the photos here on The Patranila Project will certainly get a lot better!
Cheers!
UPDATE: The Canon T3 has been discontinued by the manufacturer but may be available on Amazon through the links above. Also, check out its replacement, the Canon T5 on Amazon.
RECOMMENDED FOR YOU