As you may remember, I got my first
fancy camera
, a
Canon T3i
, this summer and as most budding photographers do, I've been carrying it everywhere. I still don't have a suitable bag for it but I've temporarily ditched that quest in favor of finding or DIY-ing a cool camera strap.
Cool Camera Strap Options
I came across several options and I'm leaning toward some version of one of these. I love the rhinestones below via
Virginie's Cinema
.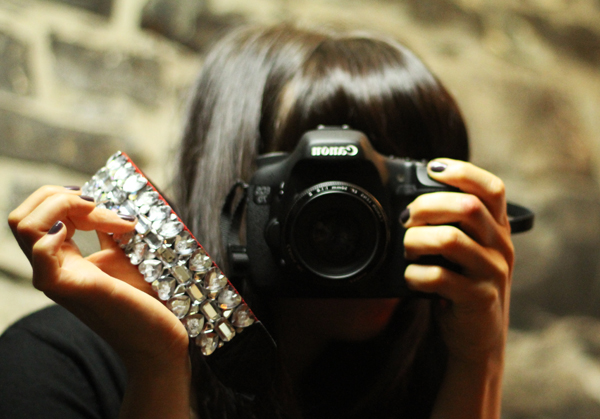 [Tweet "Sparkle while you shoot with these awesome camera straps!"]
And I'm digging the very simple sequins via
Glitter 'n Glue
. This one reminds me of a belt I once owned and then turned into a bracelet. Talk about multipurpose!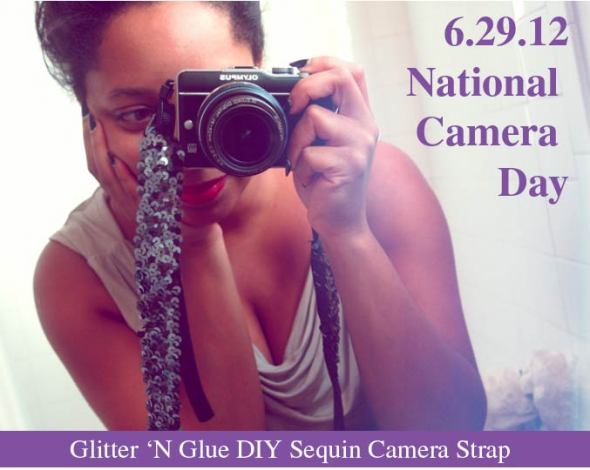 This Mod Podge version via
Funkytime
is nice but I'm a little concerned about the glitter rubbing off onto things that aren't necessarily enhanced by glitter. It's pretty though and the rhinestones add a bit more bling to an already blingy strap!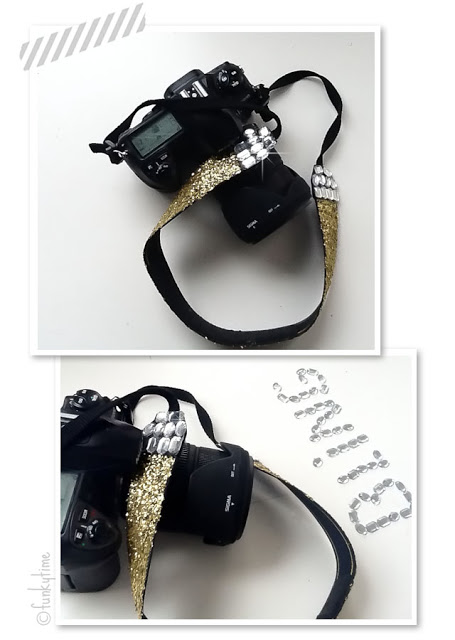 This last one I found via MadeByGirl is not a DIY project but is designed by Sarah Frances Kuhn. It's quite glamorous and reminiscent of the straps on Chanel purses. It might be a touch too thin though. There's something to be said for a substantial strap that supports the weight of your camera.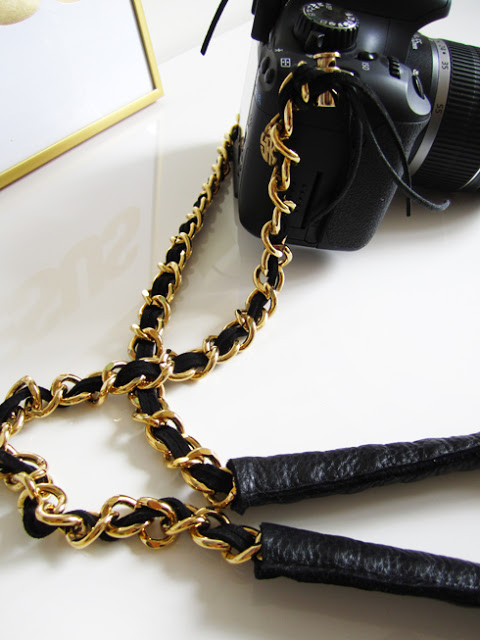 I really like the DIY aspect and I like what Virginie did with the rhinestone design a lot. I love how the red from the original Canon strap peeks through. I also like the ease of Kristen's sequin strap and if I could find a strip of sequins that's thin enough to allow the Canon red to show through, we might have a winner.
Which do you like best? Have you found a cool camera strap that you love? Please let me know in the comments!
Til next time and as always, thanks for reading!
---
RELATED POSTS
---
BONUS VIDEO: MORE CRAZY COOL DIY PROJECTS
Disclosure: This post may contain affiliate links. When you click through to make a purchase, we may earn a small commission at no additional cost to you. Thanks for supporting The Patranila Project and helping us keep the lights on!