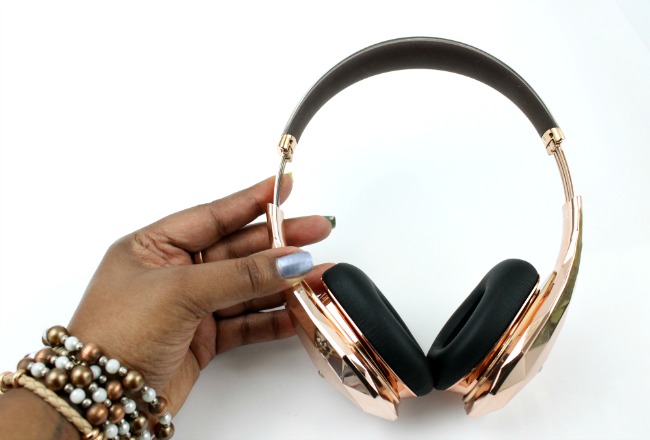 I love a double-duty gadget and I'm super excited about the wave of high-tech gadgets and gear designed to double as ultra stylish accessories. It's a Gadget & Glamour Girl's dream come true and makes planning everyday looks much more fun! I just got a pair of the head turning Monster Diamond Tears Headphones and I fully consider them to be a snazzy addition to my jewelry and accessories wardrobe. A pair of headphones as jewelry? Yep. They're gorgeous!
Amp Your Style with Diamond Tears Headphones
I've paired my new rose gold headphones with some of my favorite jewelry, old and new, and it's a match made in heaven. Historically, my metals of choice for jewelry have been silver and white gold, but the recent resurgence of rose gold has won my heart. The rose tone is both sparkling and soothing to me. Major win.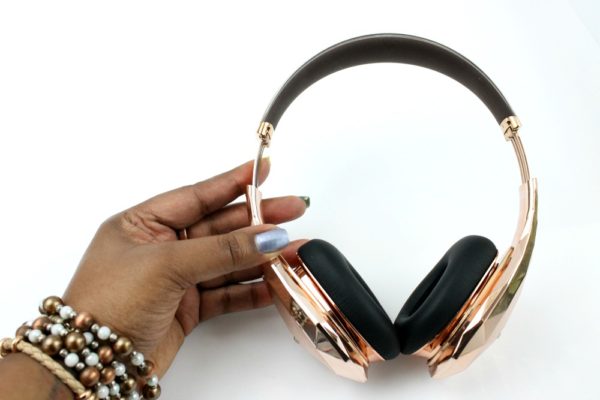 For my Diamond Tears maiden voyage, I layered a vintage necklace (worn as a bracelet) that I swiped from my mom's jewelry box, with a rose gold Happy Nugget Bracelet from Folli Follie and added a giant rose gold ring for extra oomph. And even though my ears are covered while wearing the headphones, I couldn't leave them out so for swing factor, I slid on a pair of dangling earrings from New York & Co. Though not technically rose gold, the earrings work well with the headphones. Too much? Maybe. But what's life without a little excess every now and then!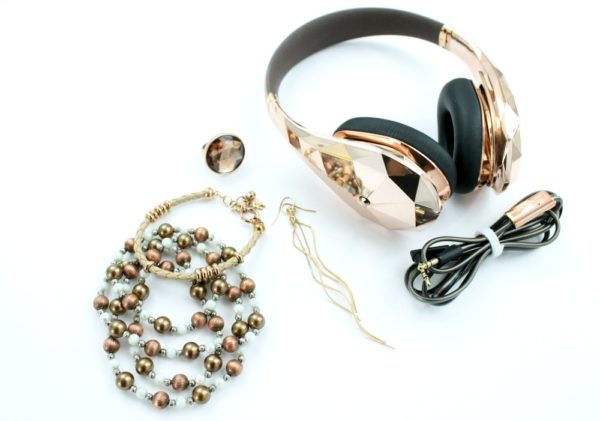 Amp Your Sound with Diamond Tears Headphones
Diamond Tears by Monster deliver crisp, clear sound through Pure Monster Sound Technology and the pillow soft cushions keep your ears comfy while providing excellent noise isolation. In the box are all the cables you need for different devices, one Apple and one Universal, and there's even a MusicShare cable so a very close friend can listen to your music with you! Fancy.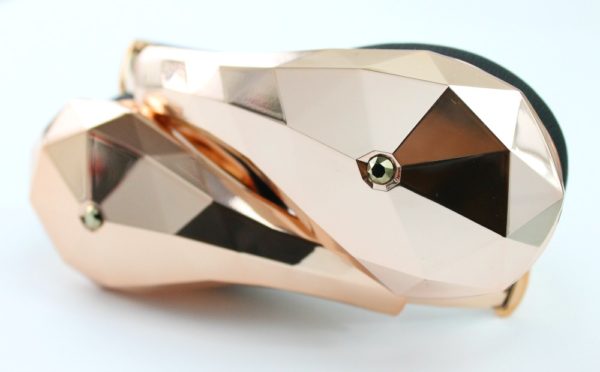 How To Score a Pair of Diamond Tears For Yourself
The Monster Diamond Tears Headphones are available on the super fancy Apollo Box site. Apollo Box is a community of creatives and trendsetters dedicated to curating the coolest products in the world. Everything is available for purchase online (with FREE shipping!) and when you sign up to be a member of the community, you'll get access to member-only discounts. Some members get chosen to try products for free! What's better than that?
---
Apollo Box is a platform of creative and fancy products. We help our customers discover the coolest stuff in the world. All products are available for purchase online, offered with exclusive member-only discounts.
This is a sponsored conversation written by me on behalf of Apollo Box. All opinions are mine. Thank you for continuing to support all TPP collaborations! Comments submitted may be displayed on other websites owned by Apollo Box.
---
MORE IN GADGETS AND GEAR