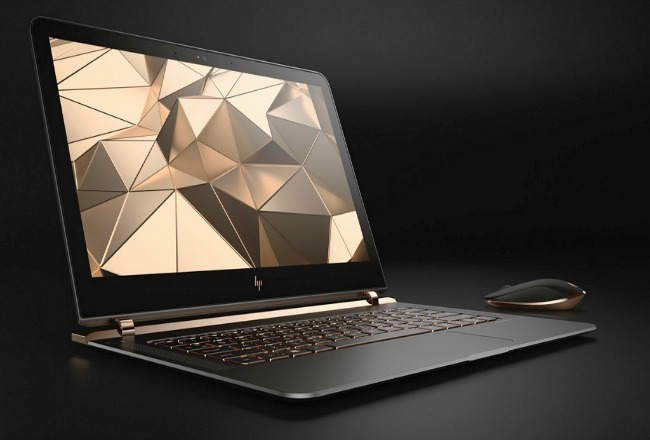 Thin is always in but sometimes it's just not enough. One has to be good looking too. The HP Spectre is certainly the thinnest laptop ever but it's also quite possibly the sexiest! Weighing only 2.45 lbs, measuring 10.4mm (the size of a AAA battery) and sporting an aluminum and carbon fiber chassis, the 2016 HP Spectre is hitting all the bases.
I never buy tech products just because of how they look but the HP Spectre could persuade me to break that rule and I'm not even in the market for a new laptop! Inspired by women's jewelry and handbags, it takes top honors in the glam gear space. Of course, there's more to a laptop than its style so here are the specs.
[click_to_tweet tweet="The @HP Spectre is the thinnest and sexiest laptop ever! #tech #personaltech #laptoplife" quote="The @HP Spectre is the thinnest and sexiest laptop ever! "]
HP Spectre Specs
13″ diagonal laptop weighing in at 2.45 lbs
6th generation Intel Core i Processor
Up to 512GB of PCIe-based SSD storage
Up to 8GB of RAM
Three multi-use USB Type-C ports
Up to 9 hours of battery life
Full HD IPS display
Bang & Olufsen stereo speakers with HP Audio Boost
How The HP Spectre Stands Out
In addition to its weight, low-profile prowess and overall gorgeousness, the HP Spectre has a number of exciting features to explore.
Sound Quality
I consume a lot of TV from my laptop and I'm really interested in testing out those Bang & Olufsen speakers. My current laptop falls a little short on sound quality so I'd welcome an upgrade in that area.
Battery Life
Also super important for me is how long my laptop can go without needing electricity. I spend lots of days bouncing between appointments and grabbing time for blogger work when I can, and I need to know that I won't have to lug a heavy power cord around with me. With nine hours of battery life, I imagine one could get a lot done in a day without the extra weight of a cord or the hassle of finding an outlet.
Multi-Use Ports
Sporting three multi-use USB Type-C ports that all support charging, high speed data transfer and external displays, the HP Spectre seems like a dream for data hungry bloggers like myself. Two of those ports offer Thunderbolt data transfer with speeds of up to 40gbs. More dreaminess for those of us who work with large photo and video files.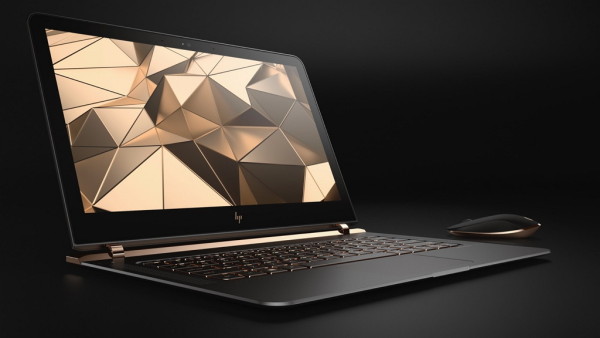 So what do we think? Is glam gear on your radar and would the HP Spectre make the cut? Sound off in the comments and let me know what you think. The HP Spectre starts at $1170 and will be available for purchase May 22 from Best Buy and Amazon.
---
RELATED POSTS