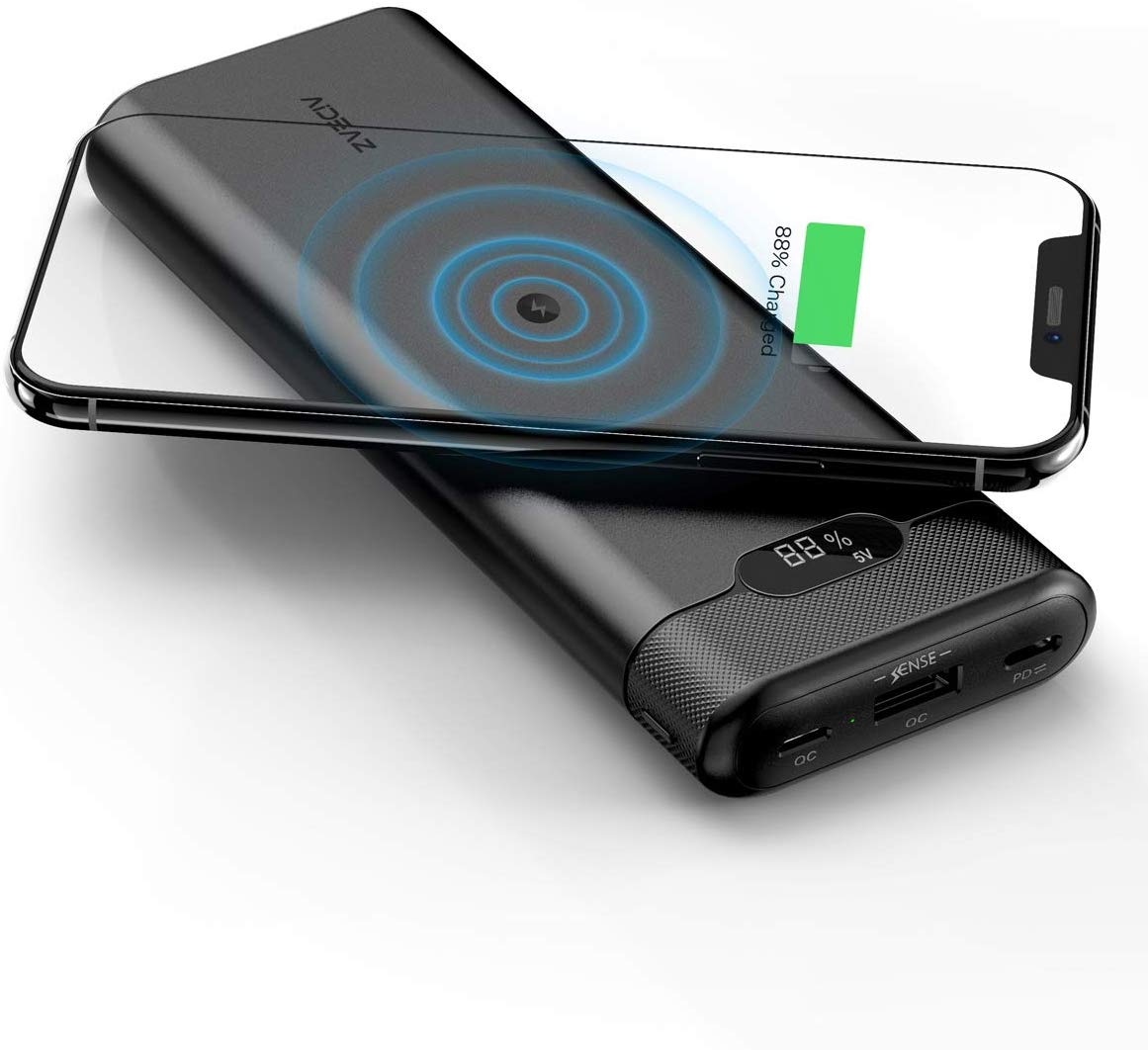 In our increasingly digital lives, we always need more power to stay connected. Some time ago, I attended a blogger conference and in preparation, I bought one of those sleek little portable chargers so I wouldn't have to worry about finding an outlet or finagling a spot at a charging station. The only problem was this little number couldn't get my battery to even half of its capacity! Sure it was cute and fit perfectly in my hand, but I needed the thing to keep my phone alive for goodness sake.
Needless to say, it went back to the store and I went on the hunt for the best portable chargers that are easy on the eye, light on the pocket, and pack a real power punch.
Stylish Portable Chargers
There are a number of factors that determine whether or not a portable charger makes the cut.
First up is power, also known as capacity. I know this is a list of stylish portable chargers but form must follow function in matters of technology. Any charger with less than 5,000mAh will not suffice, we carry Androids around here!
Next is style which includes the look, size and feel of it.
Then there's weight because no one wants to carry around a brick in their purse or pocket.
Finally, there's price. We need our extra coins for lattes and the like.
In no particular order, here are my picks for stylish portable chargers.
10,000mAh | 2 ports (3.1A & 3.1A) | 9.12 oz | $17.99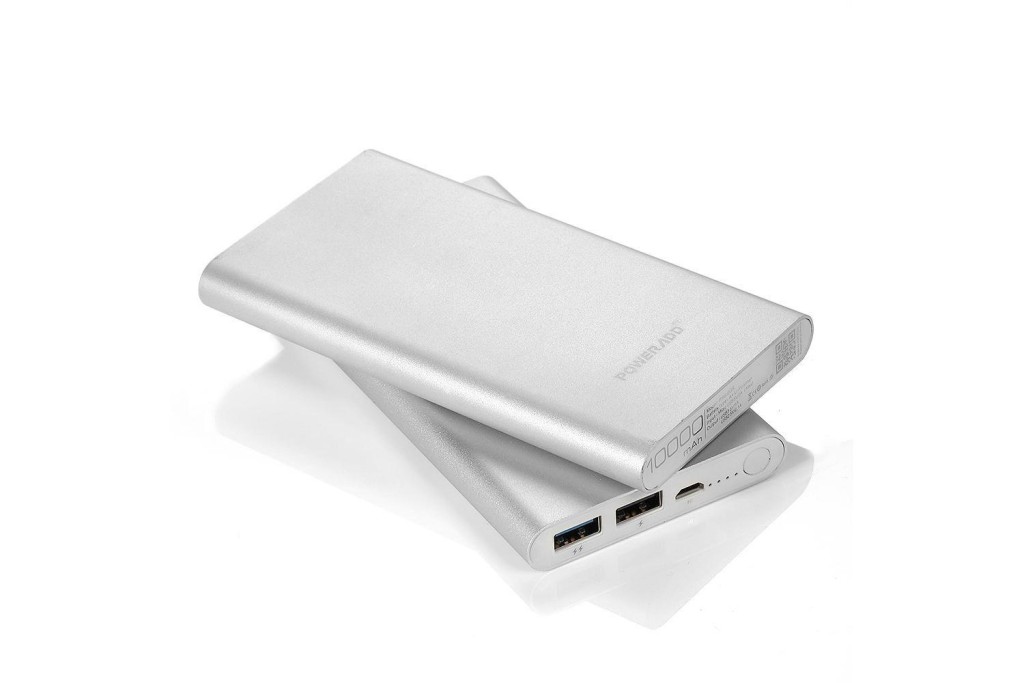 Though a little on the heavy side, this sleek aluminum charger packs a lot of power for an excellent price. The Poweradd Pilot 2GS has two output ports that allow you to charge two devices at once and is itself charged via Micro USB (cable included). It reaches full charge in about 5 to 6 hours and can charge a large Android (Galaxy S8) twice while charging an iPhone 8 up to three and a half times.
---
10,000mAh | 1 port/2 built-in cables | 7.8 oz | $39.99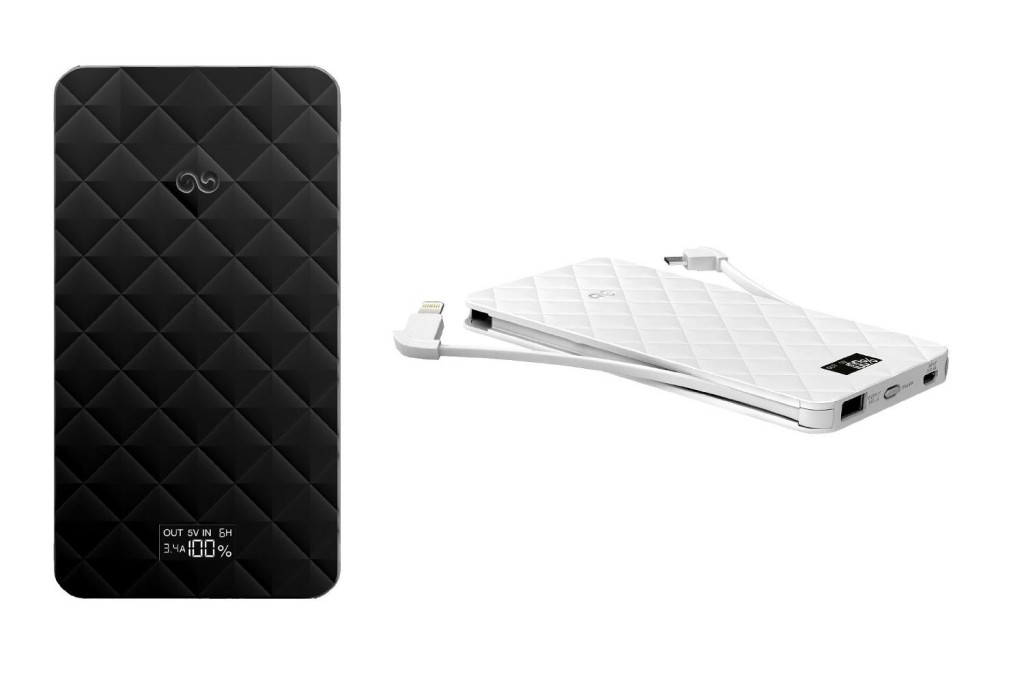 Designed for Apple products but not limited to them, the iWalk Extreme Trio charges three devices simultaneously. One built in cable charges Apple products while the other works with Android devices.
Fast-charge your tablet with the 2.4 Amp rapid charging port and when the Extreme Trio is running low, simply plug it in and it will continue charging your devices while it replenishes. Smart circuit protection keeps your devices from being overcharged.
---
[click_to_tweet tweet="Stay completely connected with these stylish portable chargers. #personaltech #gadgets" quote="Stay completely connected with these stylish portable chargers."]
6,000mAh | 1 port | 5.4 oz | $25.99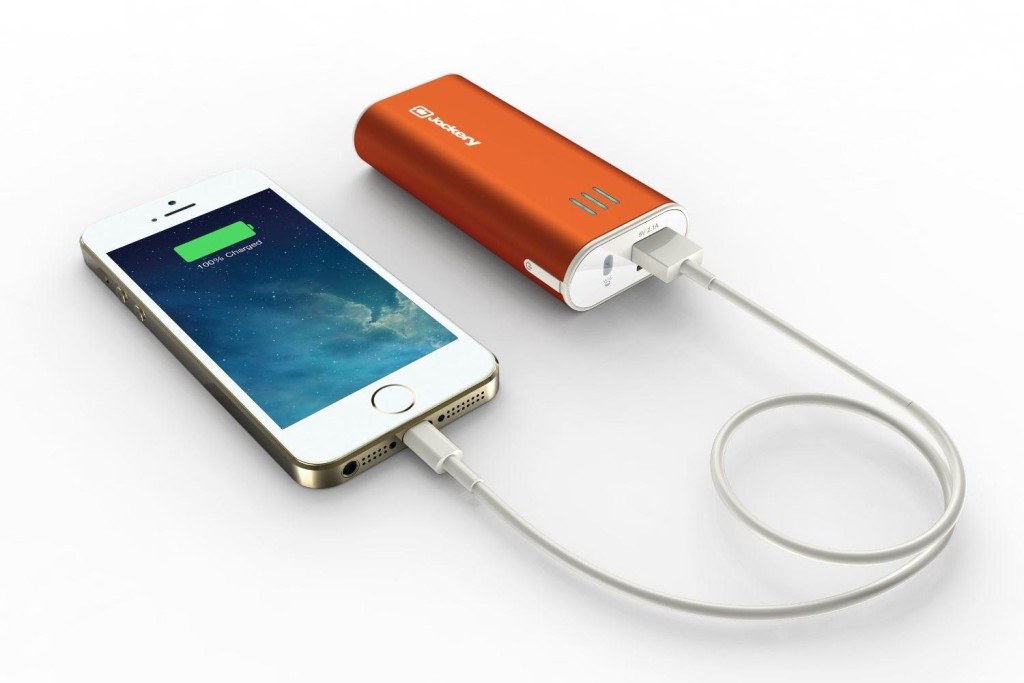 Touted as the world's smallest external battery travel charger, the Jackery Bar Premium Charger is stylish and compact. It's perfect for long flights or road trips and for when you really must have a lightweight charging solution. It offers 2-3 iPhone charges and 1-2 Android charges and comes in orange, gold, silver and black.
---
10,000mAh | 1 port 5V 3.1a | 7.97 oz | $16.99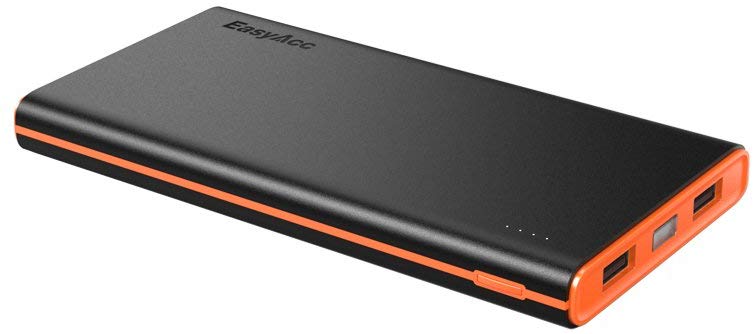 Super slim, powerful and a great price point, make the EasyACC Slim Power Bank a no-brainer. It charges 80% faster than similar portable chargers thanks to its 1.8a input (compared to 1a inputs) and you can expect a minimum of 1 full iPad Mini charge and 2 Galaxy S7 charges. It comes in black/grey, black/red, and black/orange.
---
20,000mAh | 2 inputs/3 outputs | 13.3 oz | $39.99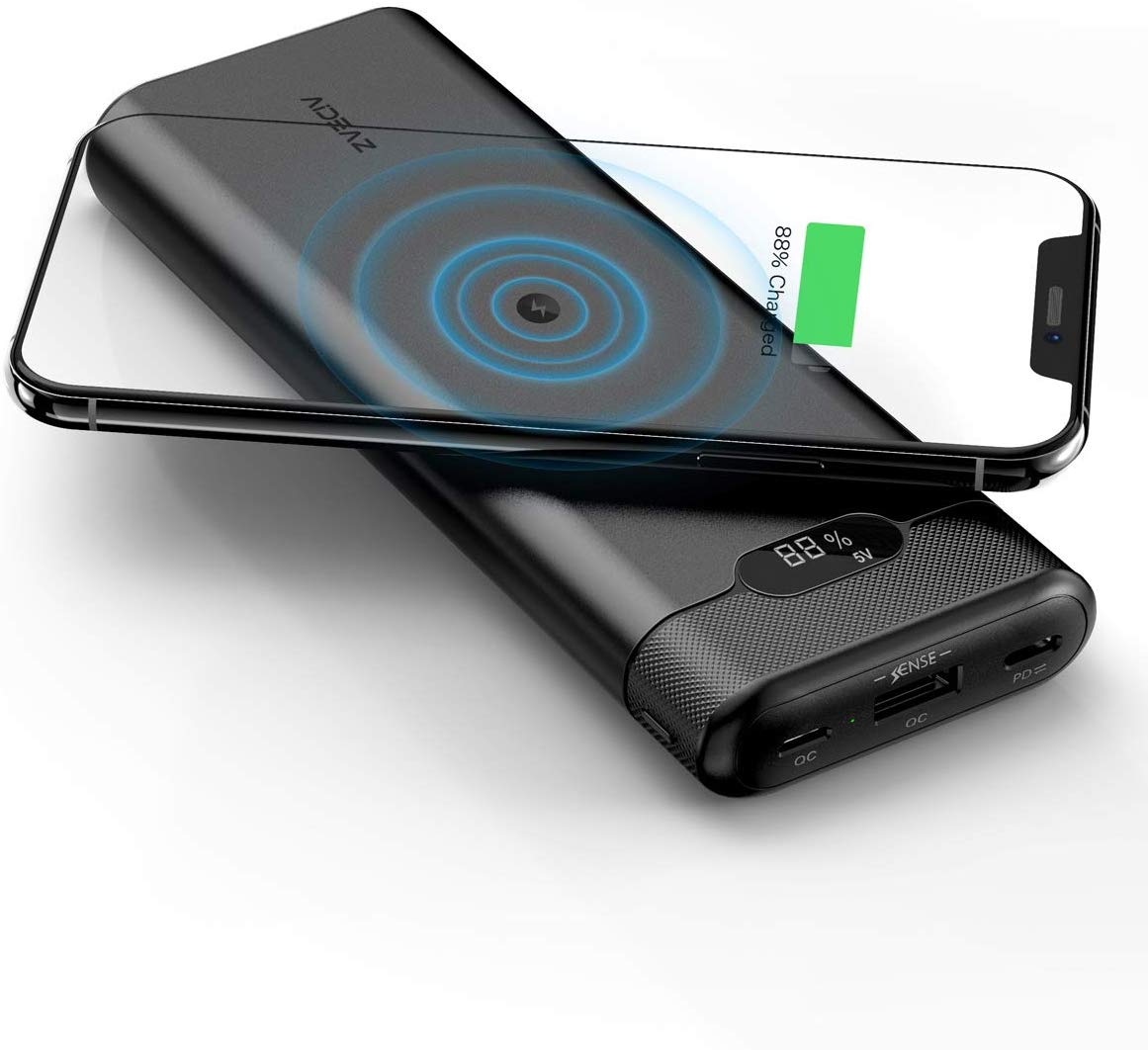 This impressive wireless power bank is compatible with any Qi enabled mobile phone or device. The wireless charging is 5W (not compatible with smartwatches). With three-mode charging, you can use either USB-C, USB, or wireless charging at your convenience. The Aideaz charges the iPhone X, XS, XS Max, and XR to 50% in as little as 30 minutes.
---
12,000mAh | 2 ports | 8.3 oz | $23.99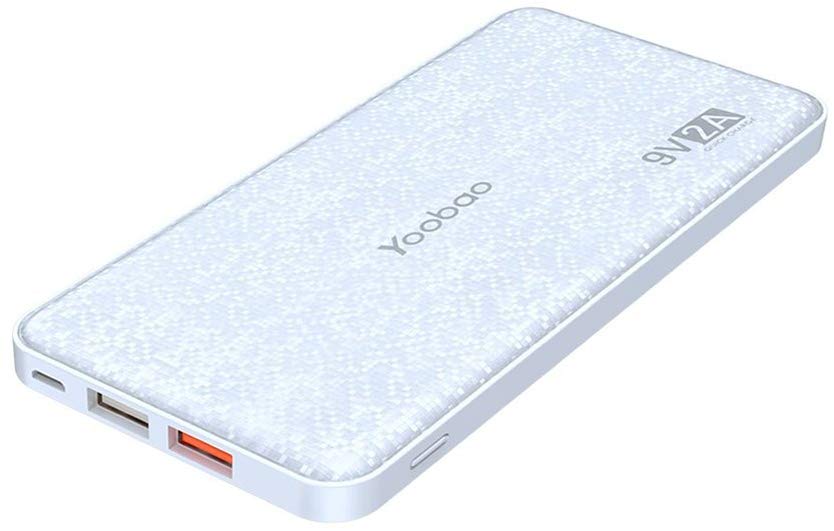 The Yooboa Q12 is supercharged with 12,000mAh and is pretty, pretty. It has two USB outputs, one quick charging, the other regular. It can charge an iPhone 8 four times and a Galaxy Note 8 more than twice. This robust power bank comes in pink, blue, black, and white.
---
26,800mAh | 3 ports | 1.06 lbs | $49.99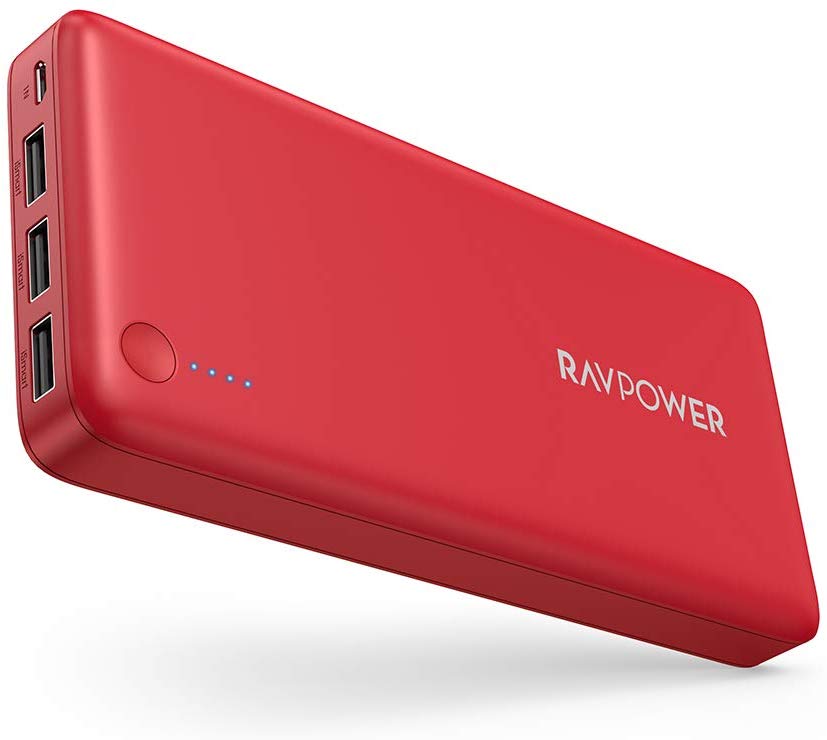 A true powerhouse, the RAVPower boasts a mammoth 26,800mAh capacity. This queen of portable chargers allows three-device simultaneous charging and you can expect at least four charges on the larger phones such as the Galaxy S series. With a soft-touch finish, it feels good in your hand though is a bit heavy. However, given the capacity, we'll live with the extra weight.
With high-speed charging capability, the RAV can get up to full steam in as little as 14 hours. Coming in at just over one pound, I wouldn't recommend it for everyday use but it's still pretty light for a power bank with this capacity. It's perfect for a day at the beach with your loser annoying friends who never charge their phones.
---
That's a wrap on my picks for stylish portable chargers and I hope you found something you like. Thanks for reading and please let me know if you've found a charger that you think should be on my list! And don't forget to share this with your friend whose phone is always dying or dead. You know the one!
Stay saucy!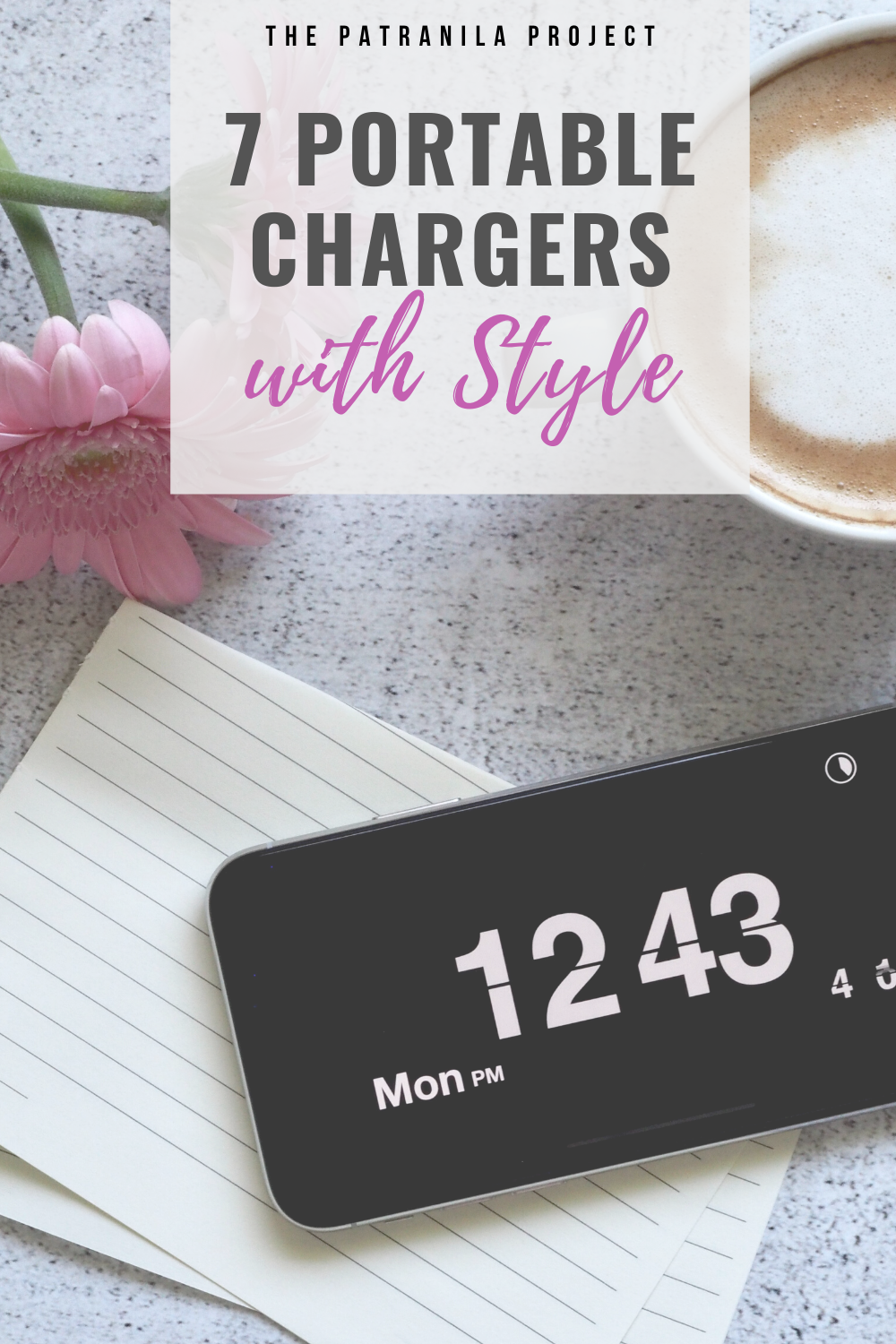 ---
READ THIS NEXT
How I Set Myself Totally Free With Wireless Earbuds!
---
 Shop This Post