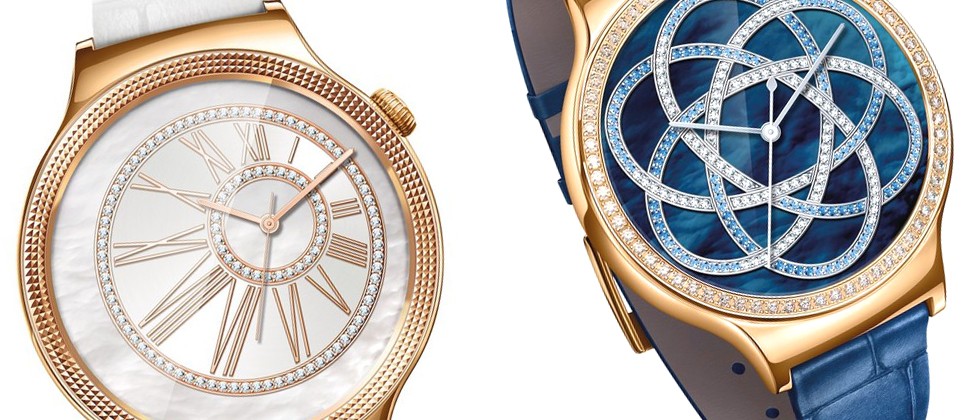 Whenever I get a new piece of technology, I like to live with it for awhile before I share it with you. Sometimes it's a really long while but I like to be thorough. One of my newest favorite tech gadgets (I've had it for seven months) is the Huawei Watch Jewel (pronounced WAH-Way) and it is gorgeous! Rose gold, laced with sapphire coated glass, Italian leather and dripping with Swarovski Zirconia, the Huawei Jewel is a masterpiece. Full stop.
Smartwatches and other wearable technology have been wildly popular in recent years. You'd be hard pressed to find someone without some sort of wearable. Fitbits, Apple watches, and Garmin pedometers all give us information about our bodies and whatever is happening on our smartphones but the one thing all of those devices lack is style. Ranging from boring to downright ugly, most wearable technology is functional but generally deserving of being hidden from view. Even the highly touted watch by Apple (who is usually excellent at design) is nothing to look at.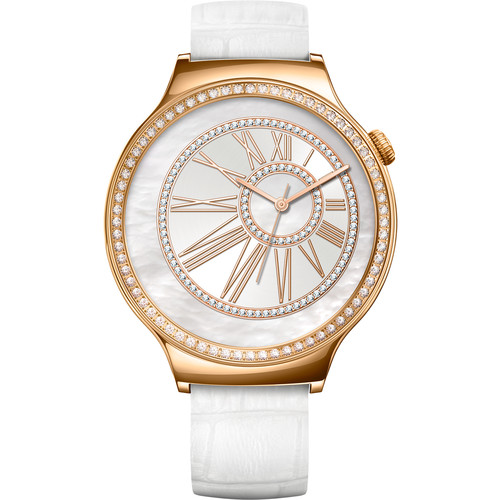 But the Huawei Watch Jewel is stunning. Pairable with all Android phones and one of the first AndroidWear devices to pair with iPhones, it is the perfect marriage of form and function. It's so beautiful, I scarcely remove it from my wrist. In fact, I only take it off to shower and to charge it. That's how much I love it.
[Tweet "The @Huawei Watch Jewel is a masterpiece. Full stop. #androidwear #tech"]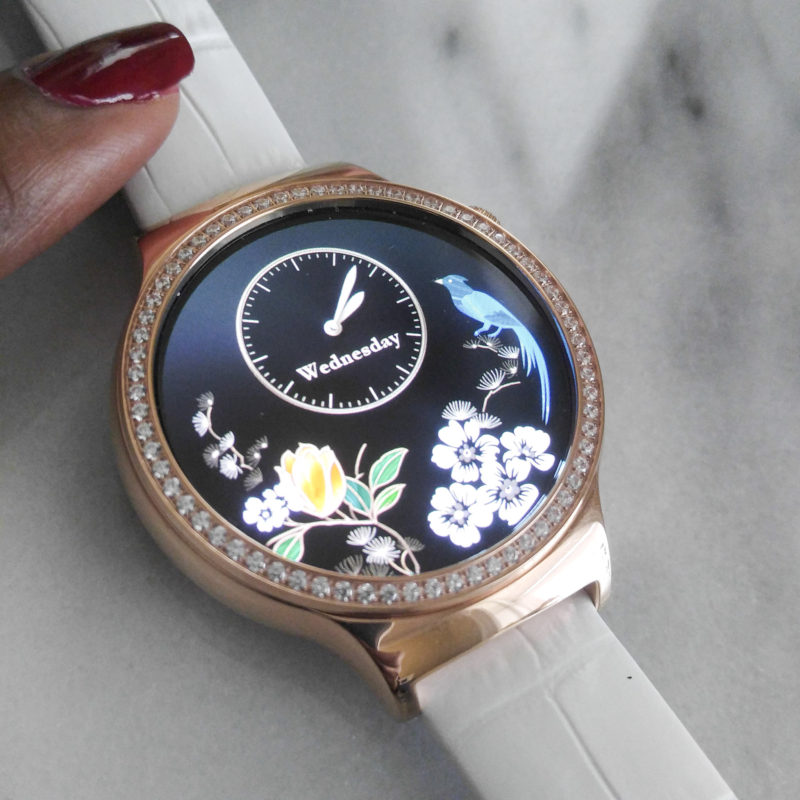 How My Huawei Watch Jewel Makes My Life Easier
Handily and gorgeously replacing my Fitbit Charge, the Huawei Watch Jewel tracks my steps, sleep, heart rate and daily activity goals. It allows me to read and respond to text messages, shows me who's calling and allows me to accept or reject phone calls and shows me any number of notifications from whatever apps I choose. The Google Now app is also fully integrated into the OS and pushes notifications about my schedule, traffic, and weather conditions with no requests from me. This, let me tell you, is invaluable as it helps keep me on time with continuous reminders about where I'm supposed to be by when.
I can also sync the photos and music saved on my phone to the watch and control my phone's camera from my wrist. It has a built-in flash light, controls my phone's sound profile and let's me silence my morning alarm while barely opening an eye.
I can speak to the Jewel and have it bring an Uber to my location, search for a restaurant or give me turn-by-turn directions.
It is brilliant.
Tech Specifications
Size: 44mm diameter, 12.45mm thick
Case: Rose Gold-plated Stainless Steel, Swarovski Zirconia
Display: 1.4 inch full-circle AMOLED display; 400×400 screen resolution; 10,000:1 high contrast ratio
Sensors: 6-Axis motion sensor, Heart Rate Sensor, Barometer, Vibration Motor
Connectivity: Bluetooth 4.1 BLE, WiFi
OS Requirements: Android 4.3+ / iOS 8.2+
Memory: 512MB RAM / 4GB ROM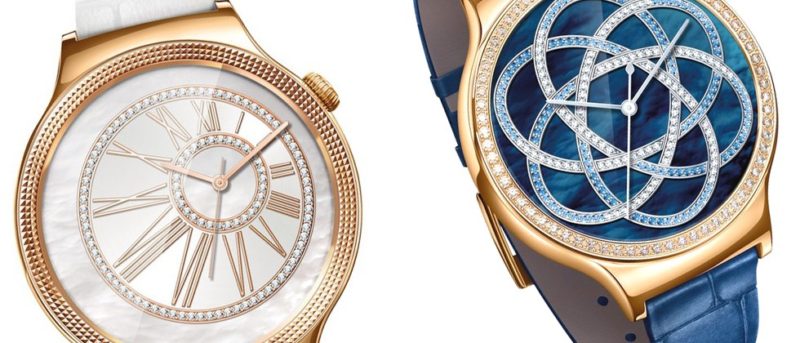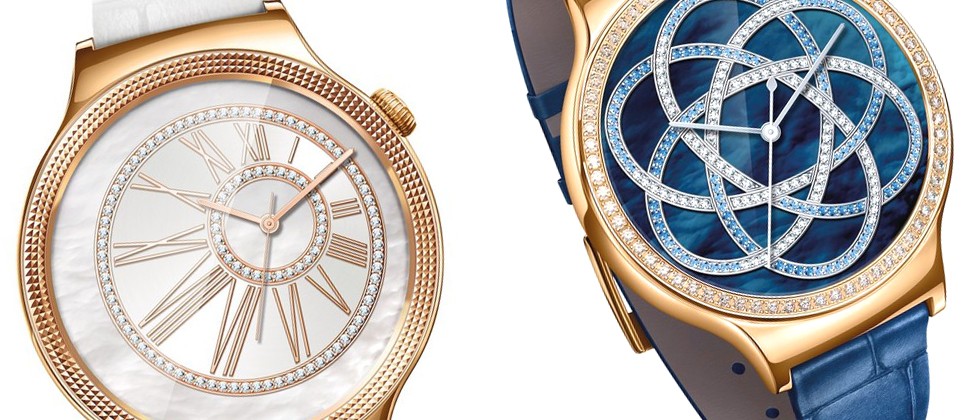 Versatility
The Huawei Watch Jewel comes with an Italian leather band in white or sapphire blue and more than a few beautiful stock watch faces. Huawei also makes a number of interchangeable bands (the leather is not particularly workout friendly) and dozens of additional watch faces are available for download on Google Play.
Finally, and perhaps the most awesome benefit of this watch, and others like it, is the freedom it offers from our smartphones. That is the true lifestyle change potential of these devices. If you can do almost everything from your watch, you may be able to leave home without your cell phone eventually. I know it would be a huge adjustment but one that I might welcome.
Retailing for about $550, the Huawei Jewel is available at Huawei and on Amazon. I dare you not to fall in love with it!
UPDATE:
I got a new watch band and, if it's possible, I love this watch even more! What do we think?
---
Recommended For You