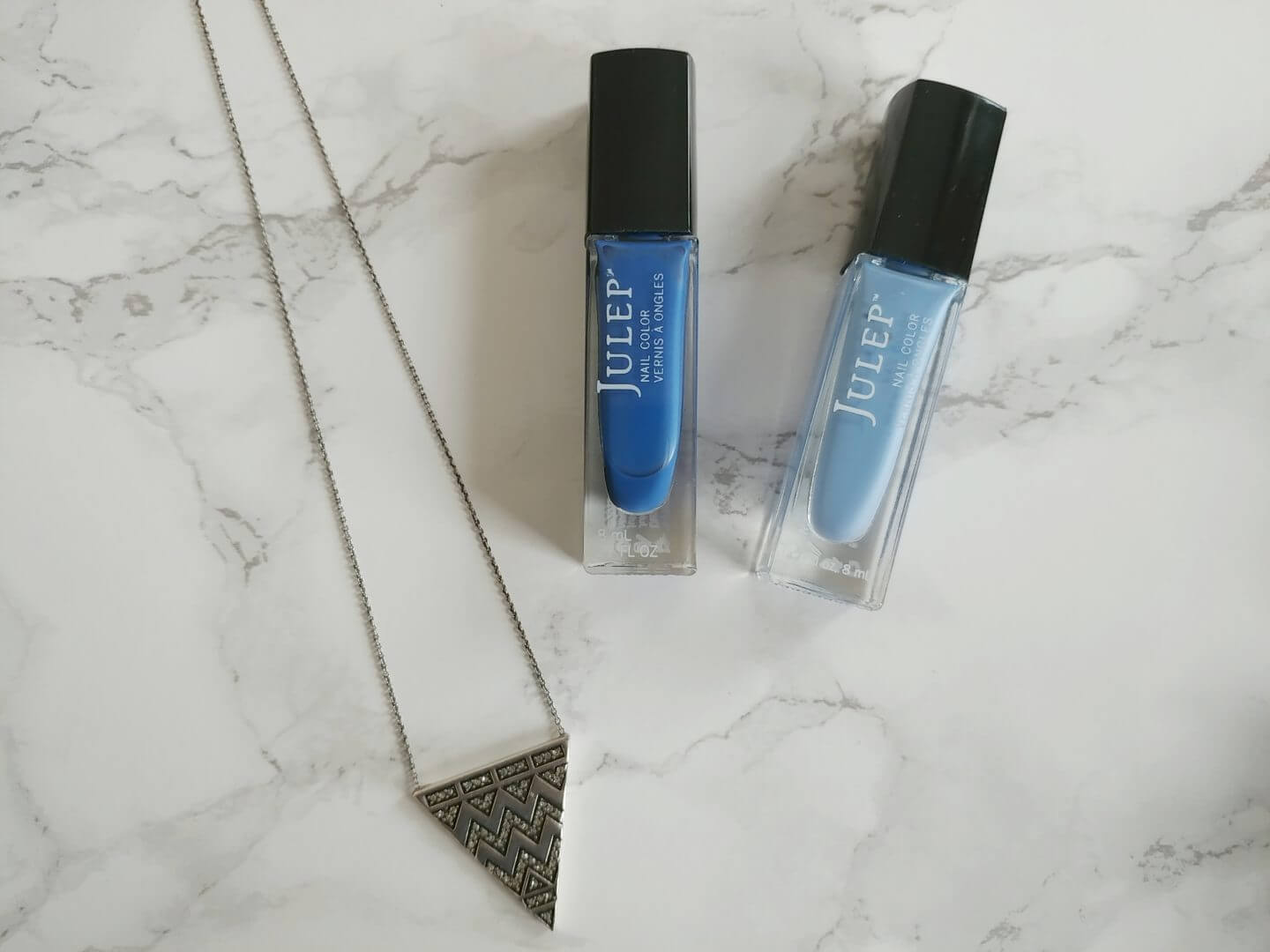 I am a bona fide nail polish junkie. I usually change my nail polish colors with each manicure but right now, I'm obsessed with this color combination for my summer manicure. I can't stop wearing it! There's something about the blues that are calling to me so I'm going to go with it.
As you know, Julep is one of my favorite nail polish brands and I get two new polishes each month in the Julep Maven subscription box. Last year, I created a nail polish capsule collection using Julep colors to help curb my obsession and have a no-spend summer. It worked pretty well. This year, my capsule is apparently going to be a lot smaller. Matilda is the lighter blue that I use as my main color, and the accent blue is Delaney. I love them.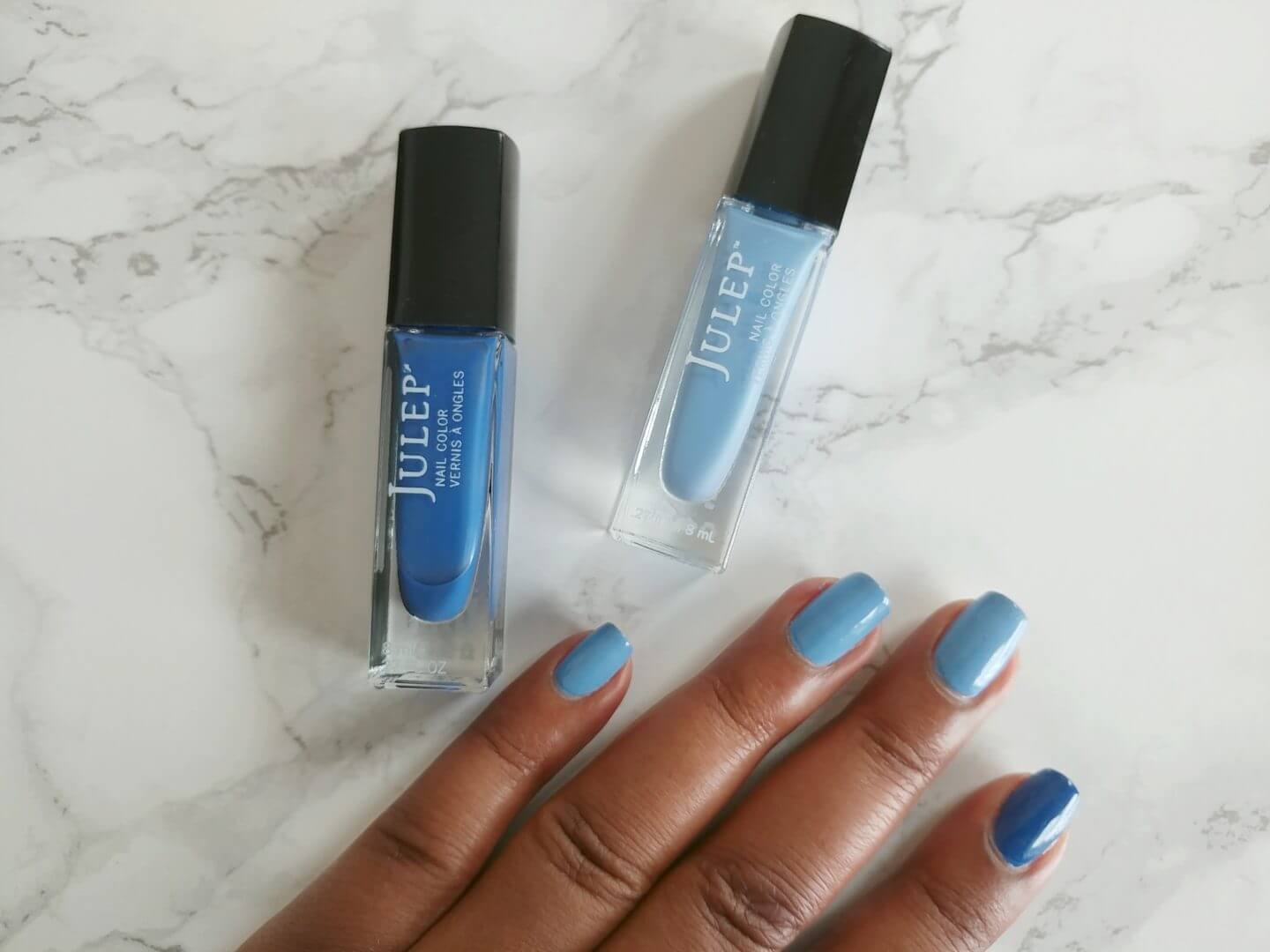 How I Make My Summer Manicure Last Longer
Also last year, I fell in love with the Formula X-Cel At-Home Manicure Kit. It gives a high shine, long-lasting, gel-like manicure no matter what colors you choose. I never do my nails without it! It's a three-step process that gets your nails in the best shape possible for maximum polish adherence. It's genius!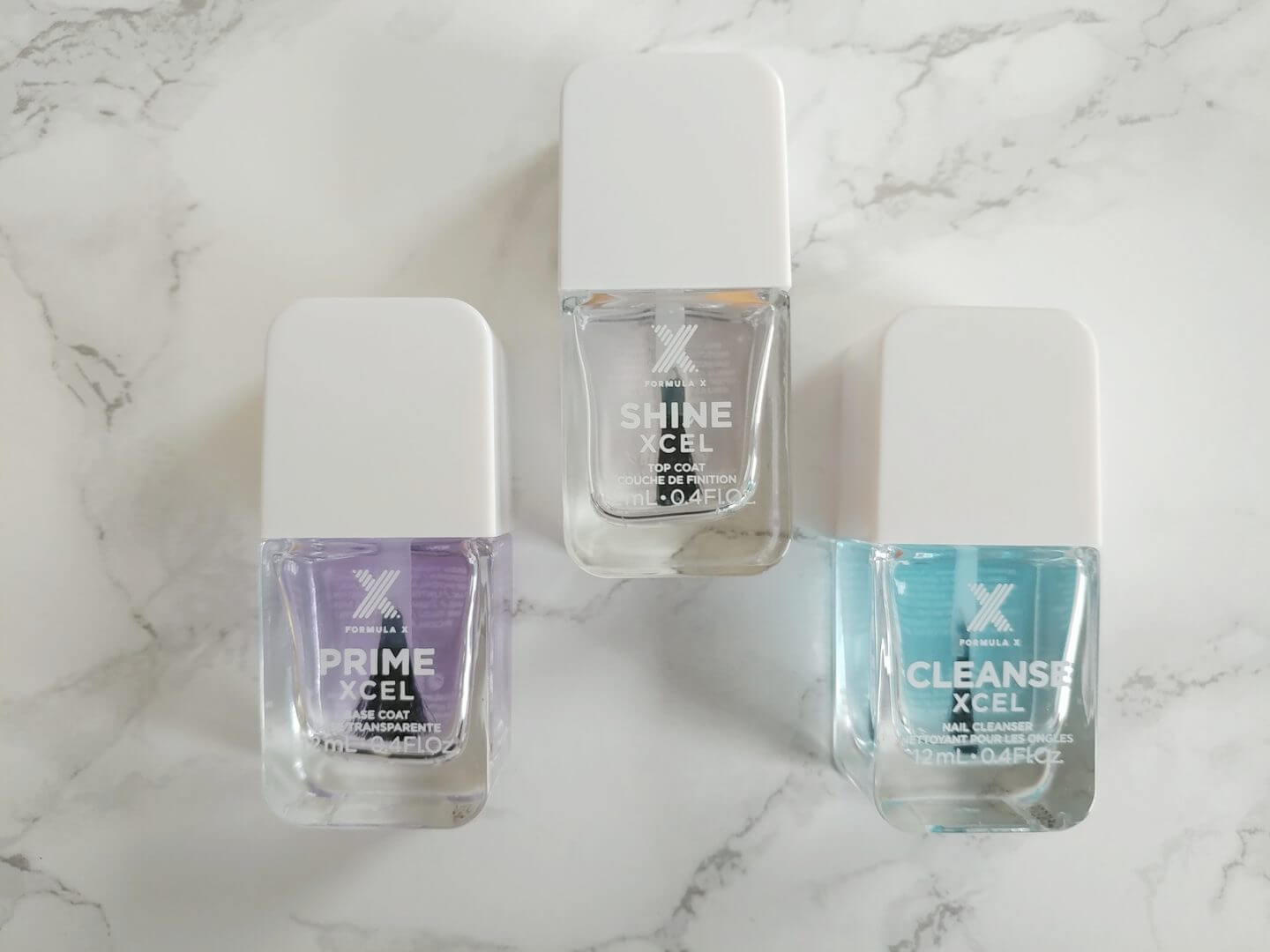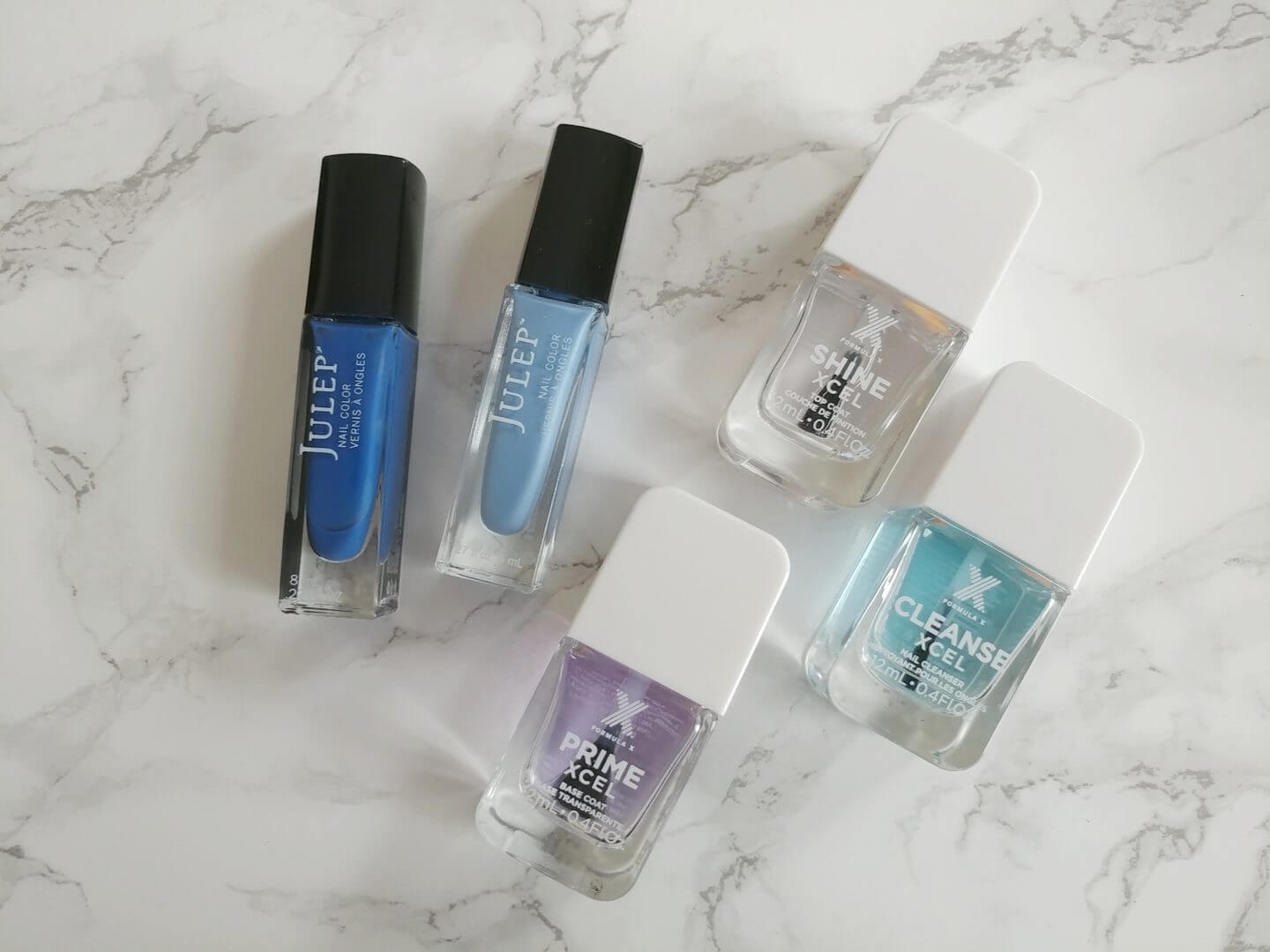 Do you have a go-to polish combination for your summer manicure? Sound off in the comments my lovely and cheers to a saucy summer!
---
More Summer Fun For You