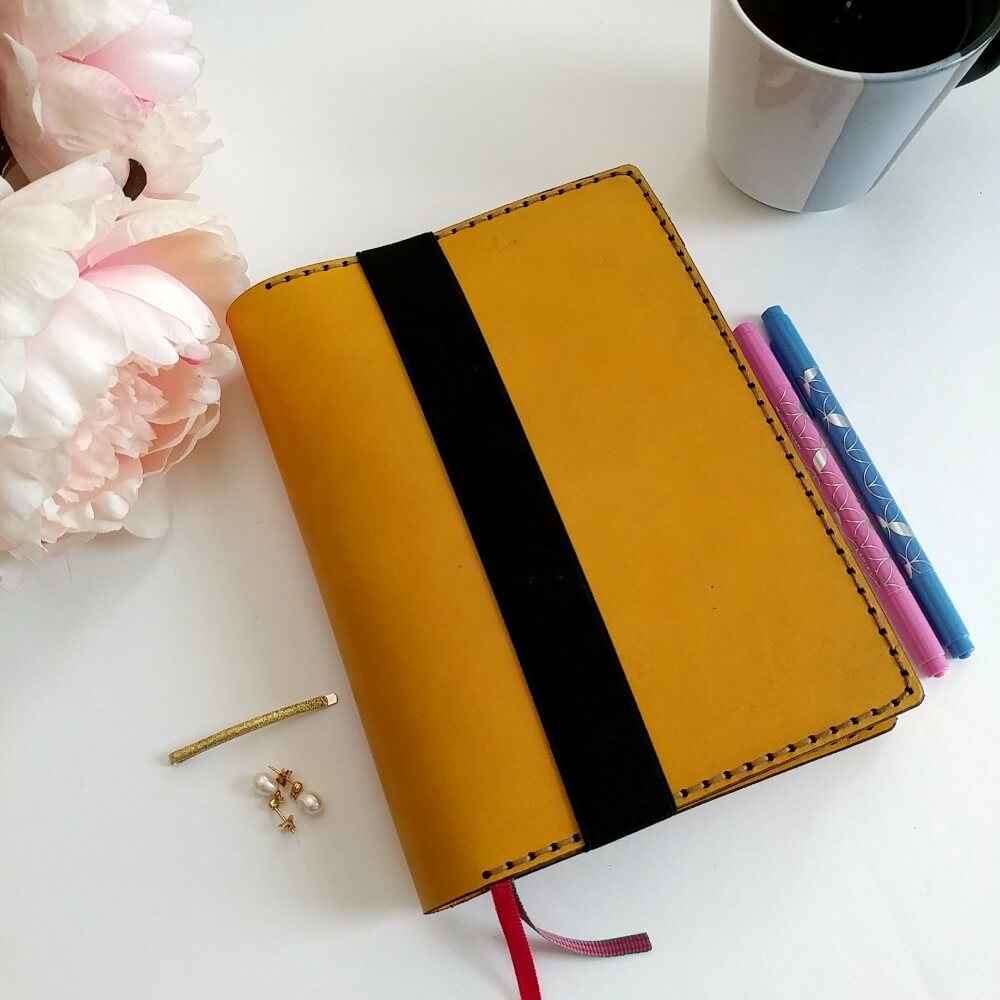 As is my custom here on The Patranila Project, when I find something I absolutely adore, I share it with you. Today is no exception. Please meet my brand new Galen Leather Bullet Journal Cover. OK, it's not officially a bullet journal cover, it's a cover for the Leuchtturm1917 Notebook which I use as my bullet journal (aka BuJo) but you get the idea.
I became obsessed with bullet journaling last year and it has done wonders for keeping up with my weekly schedule and long-term goals/projects. I regularly sing its praises to anyone who'll listen and have had many requests for a video flip through. My video is coming soon but in the meantime, if you'd like more information about the bullet journal system, visit bulletjournal.com.
UPDATE: My bullet journal flip through video is LIVE!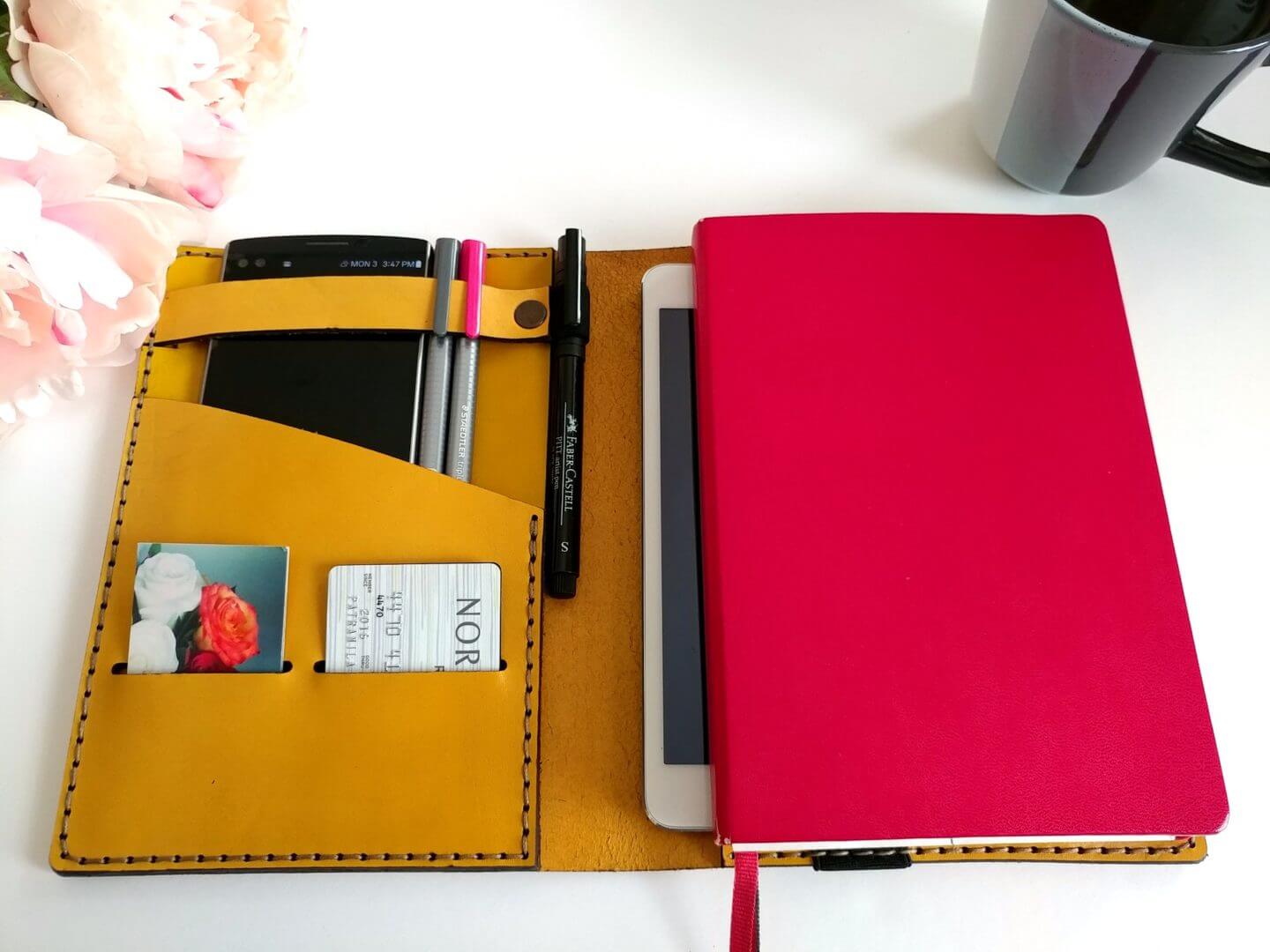 Styling My Bullet Journal With Galen Leather
Now, onto the styling. Because I'm obsessive by nature, I belong to the Bullet Journal Junkies Facebook group which is a space where BuJo lovers share ideas, tips and favorite accessories. A couple of weeks ago, someone posted a pic of their new Galen Leather cover and I was instantly in love!
Not only are the Galen covers beautiful (they come in so many great colors, I could hardly decide which one to get) they also solve my only bullet journaling problem: carrying my notebook and accessories in one neat package. Bullet journaling at its core is a very minimalist system but most folks I know go much further with color, artwork and fancy spreads. I am one of those people. When I'm at home, there's no problem because I have all my special markers, pens, stickers and stickies at my fingertips. On the road, however, not so much.
A lot of bullet journalers use accessories pouches but I never liked the idea of adding another item to my already overstuffed handbag. The Galen cover is the perfect solution because I can securely lock my notebook in place and have several pockets to store my pens, ruler, post-its, etc.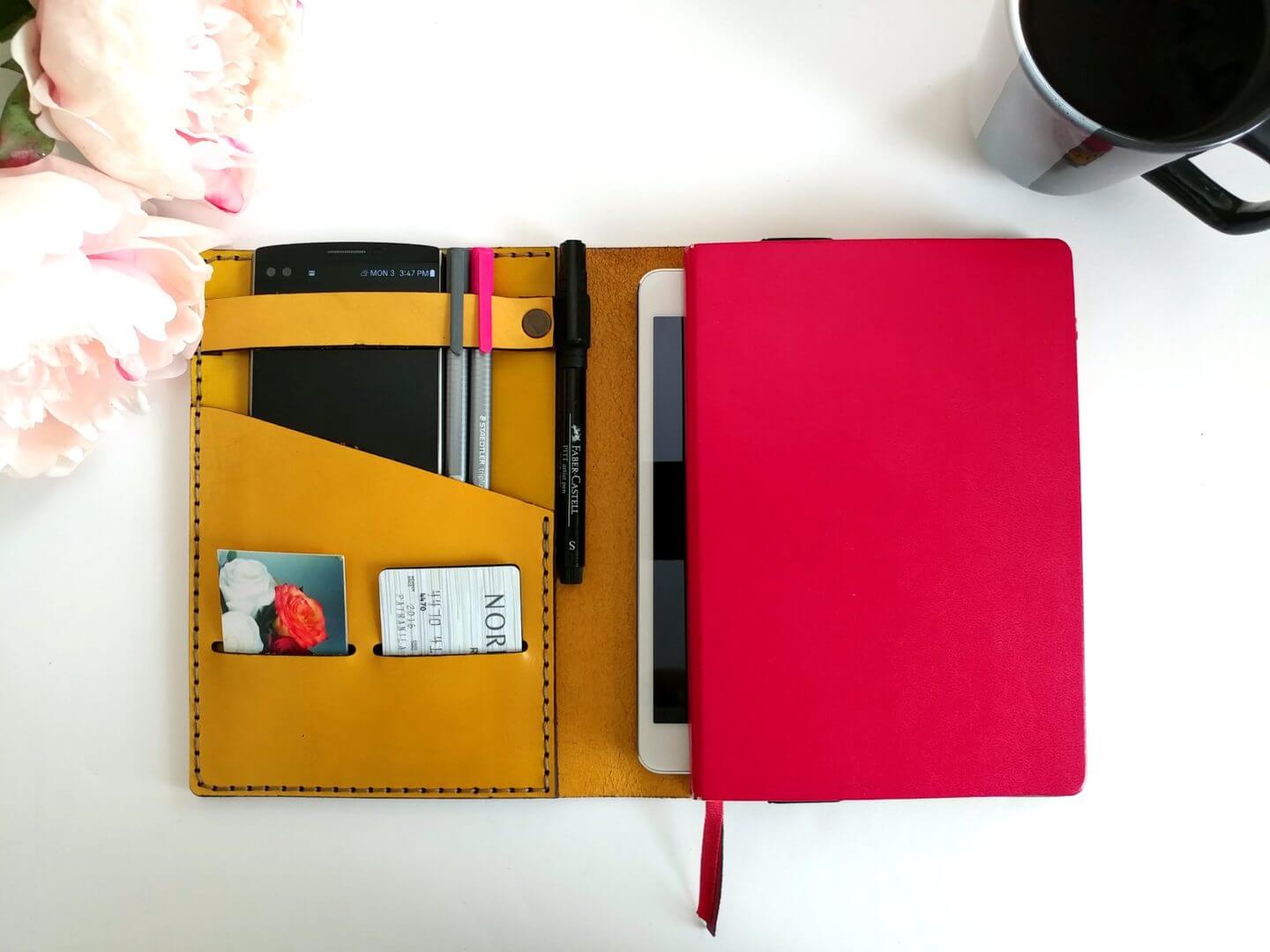 The cover is also large enough to hold my cell phone and iPad, with slots for whatever cards I need to carry. This way, I can roll out with it solo if I'm travelling light or slide the whole kit into my bag.
Not only is it roomy enough to hold anything I'd need on-the-go, its lay-flat design means that I don't ever have to remove the notebook to work in it. My love deepens.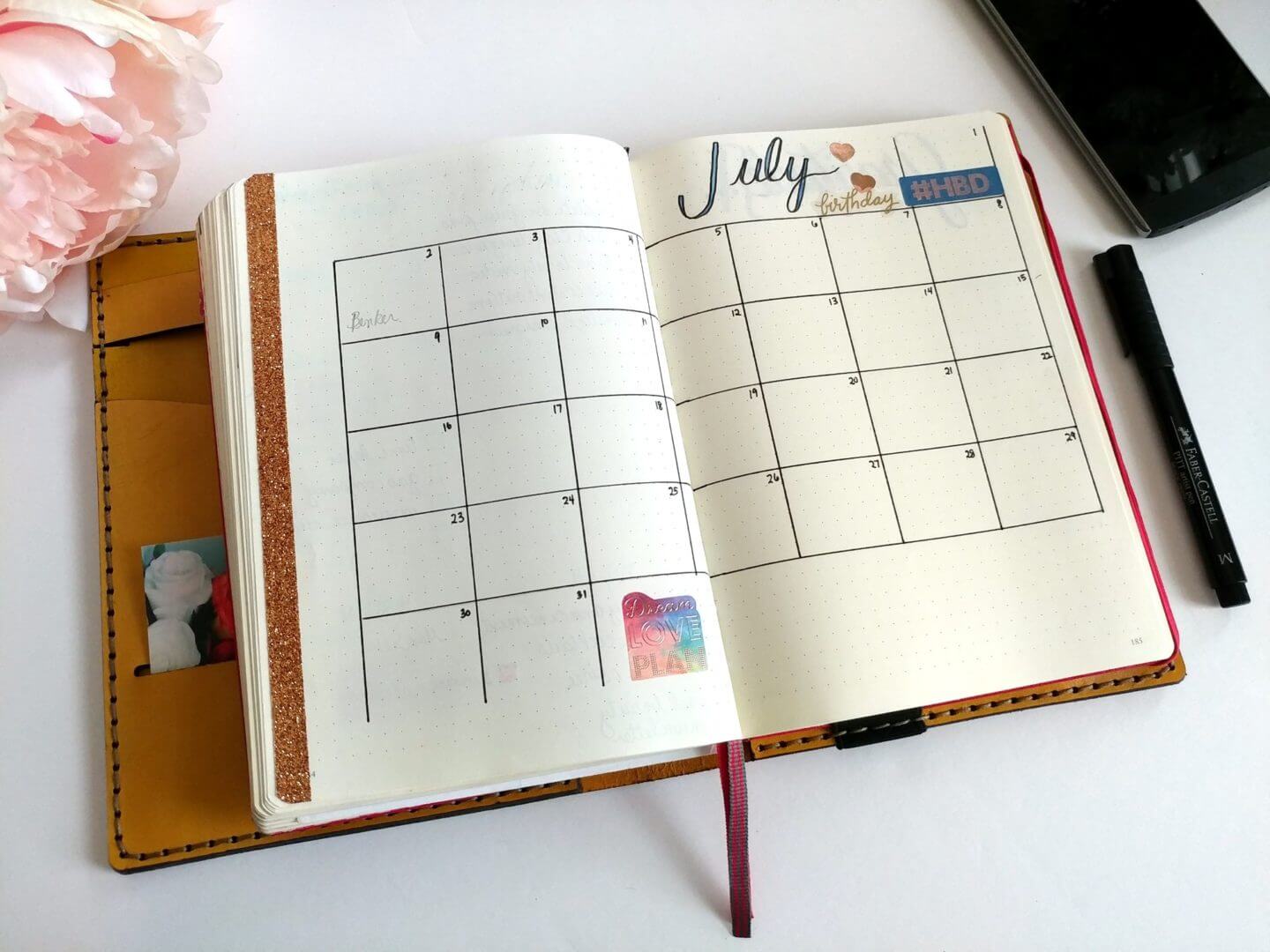 My unfinished July Monthly Spread. Yes, that's glitter Washi tape!
Get a Galen Leather Cover
Galen Leather is a small shop based in Istanbul. They make hand-crafted leather goods with an emphasis on custom-fit covers for Leuchtturm, Moleskin and Rhodia notebooks as well as cases/sleeves for iPads, MacBooks and iPhones. Each piece is hand-stitched and hand-burnished and can be personalized with your initials. I didn't get the personalization and I am currently in deep mourning over that decision. Galen even offers free repairs for the life of the product. Can't beat that.
Which color should you get? Clearly, I went with the yellow but it was a tough choice between yellow, navy blue, and pink.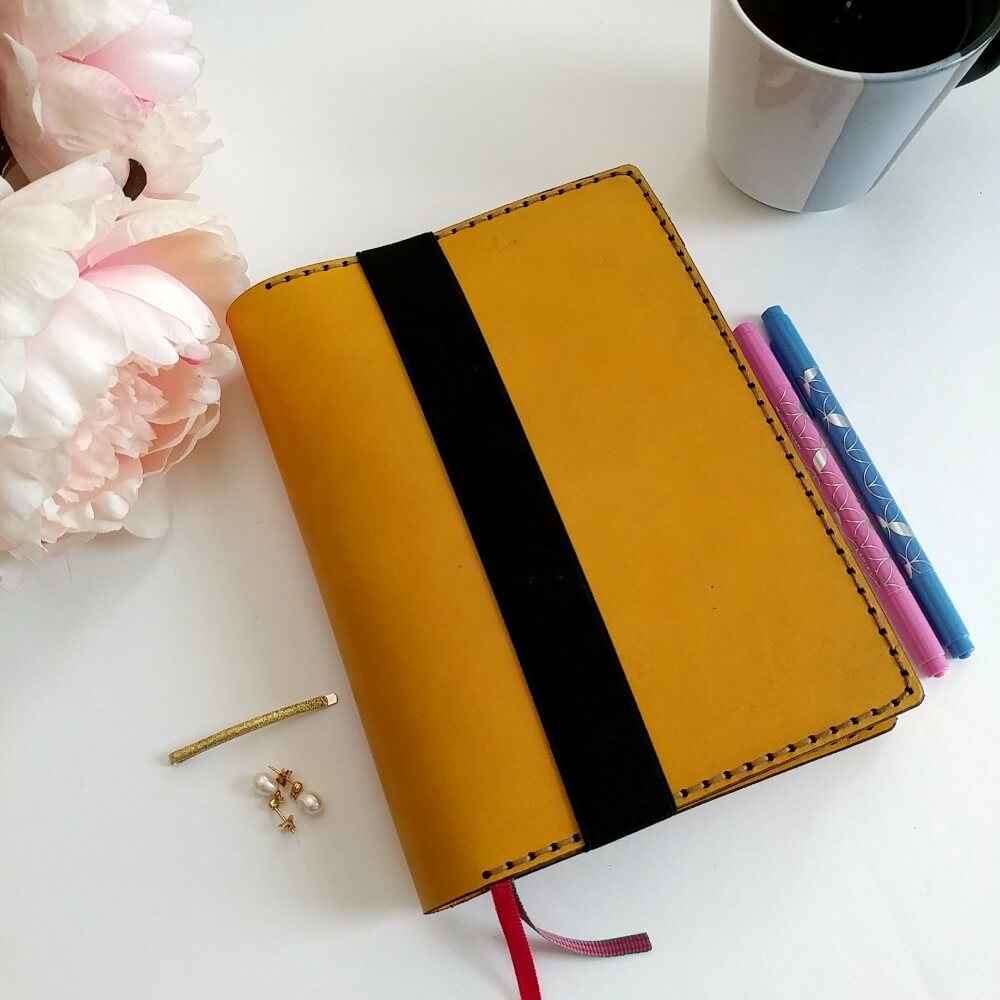 I can't wait to see how it's going to age!
What do we think lovelies? Do we love it? Will you immediately buy a beautiful Galen Leather cover for your bullet journal? I know you will!
---
RECOMMENDED FOR YOU