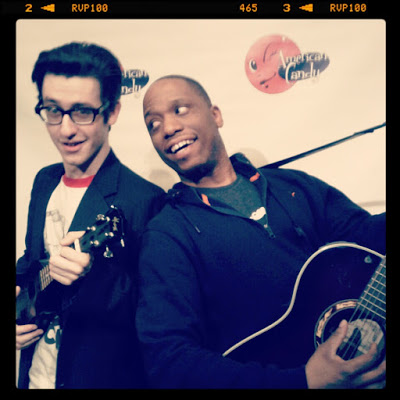 I looked up the other day and realized it's been way too long since I've visited my own blog. You know how it is, life and work get really hectic and it's hard to keep up. But that's no excuse Jefferson, so here's a little of what's been happening.
Life As An Actress and Producer
Last weekend, my sketch comedy group launched a new show, AMERICAN CANDY: It's a Man's World and I have to be perfectly honest–when I have a show, almost everything else falls by the wayside. No matter how much I try to balance (or blend) my work with my life, the show is like a runaway train and once it's left the station, there's no looking back. And I love it! We have a great time and there's always lots of work and lots of socializing that happens around the actual show that leaves me happy and exhausted.  My recovery time gets longer with each show but I'm not exactly sure what that means.That's Sam Haft on the left, one of our actors and Jeff Jeudy, our amazing Musical Director.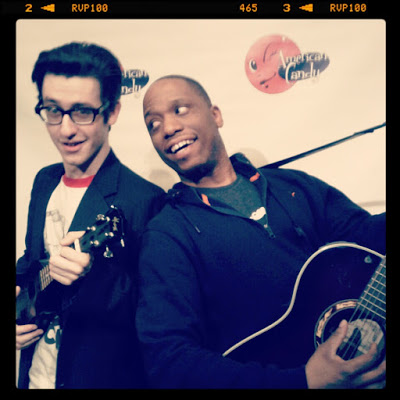 This is Ann Marie Grace, the newest member of CANDY. Really funny actress that I'm looking forward to working with more.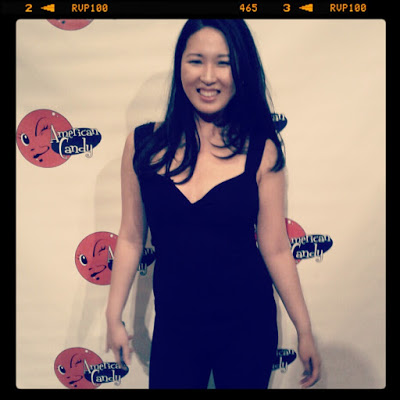 I also did some voiceover work for Neutrogena at Moondog Edit, one of my favorite recording/post-production studios in the city. This is the view from Moondog.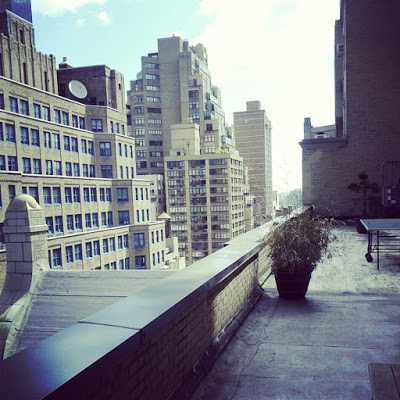 There is an actual dog at Moondog! However, I was disappointed to learn that her name is not in fact Moon, but Stella. She played dead.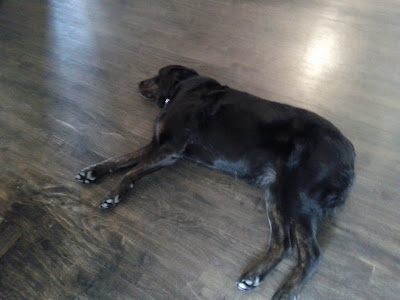 Finally, it was
Entrepreneur Week
in New York and I was really happy to make it to one of the seminars at Green Spaces in downtown Manhattan. It was all about PR, branding and social media for entrepreneurs. Good stuff!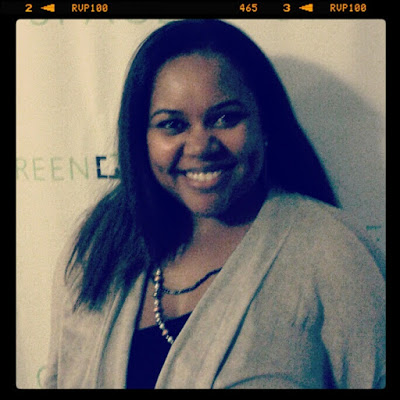 After two solid weeks of nonstop activity, I plan to take it really easy this weekend. How about you?
~ images by patranila ~
---
MORE PATRANILA ON STAGE
It's Funny! A New Web Series I'm Directing