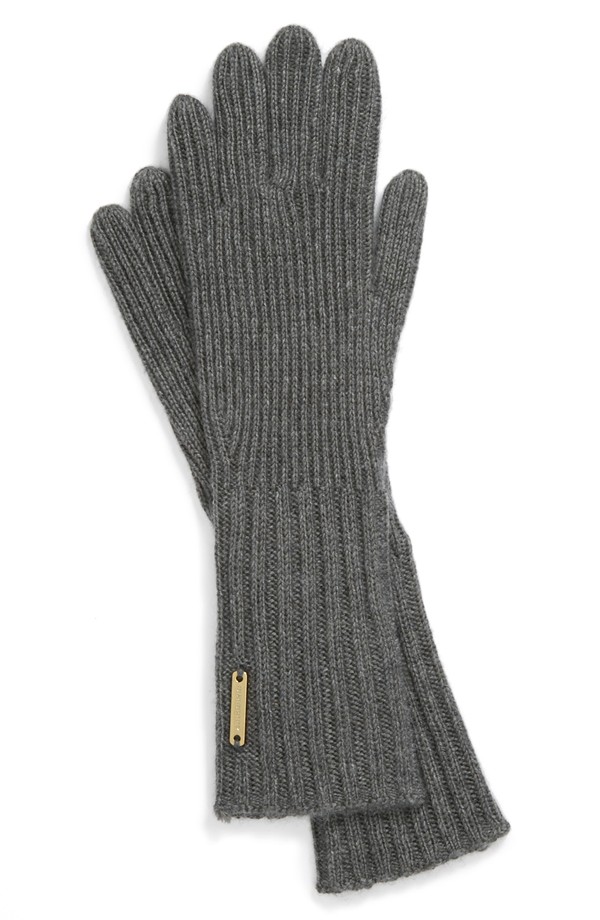 The hawk is definitely out in most of the country and those of us who strive to stay stylish while also staying warm are often forced to choose between fashion and frostbite. Not so any longer! Enter the latest crop of touchscreen gloves that seamlessly marry style and function. I've been a hold-out on purchasing touchscreen gloves in the past because most of them were bona fide ug-a-ly. But in the spirit of embracing winter and celebrating the season, I've hunted down some of the best in touchscreen technology with an eye toward style.
Touchscreen Gloves with Style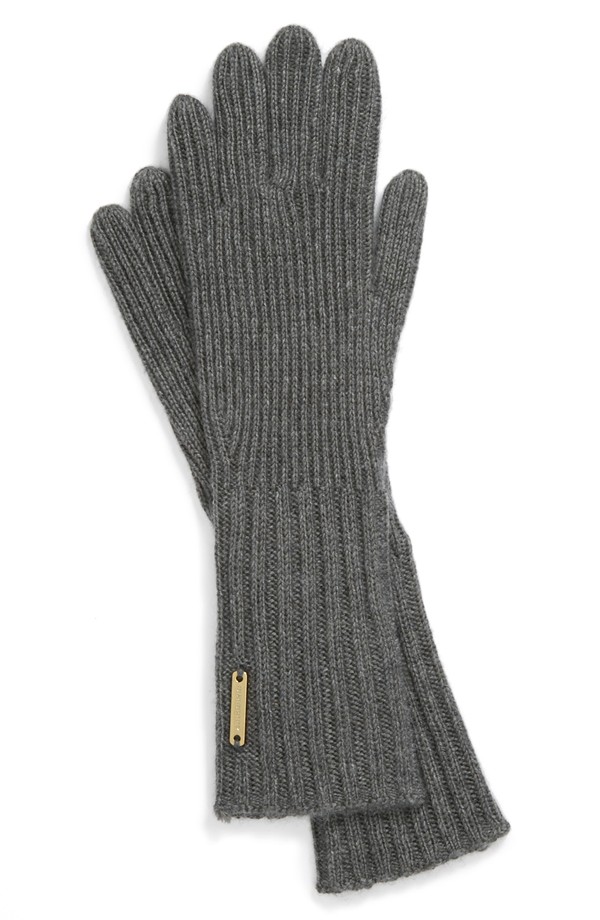 Burberry Cashmere Blend Touch Tech Knit 
Long and stylish with capacitive fingertips for $195.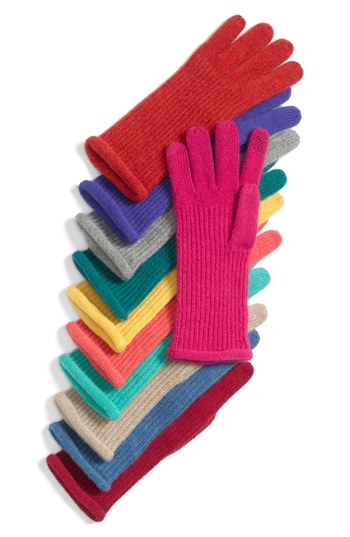 Touch Tech Cashmere Gloves
Soft, ribbed and 100% cashmere. These bright beauties are regularly $38 but are currently 25% off at Nordstrom for $28.49. That's a serious deal for colorful cashmere.
As the name suggests, you can use either or all of your fingers to operate your device while the microfleece lining keeps your digits toasty. Available in two colors and two sizes. $30.
The whole of each finger is woven with capacitive fibers for maximum touch capability. Made from virgin wool and cashmere which helps prevent scratching sensitive screens. Etre also makes a line with the tips of the thumbs and forefingers completely removed.
Lightweight and made with super soft 100% acrylic knit, they're woven with silver capacitive thread throughout. Currently on sale for $19.99.
Whether you prefer knit, leather or fur trimmed, glove.ly has you covered. The breakthrough InvisitouchTM fabric is concealed in the entire glove which is great for all of us Galaxy users who need to use a palm swipe every now and again. From $19.99 to $95. Also available on Amazon.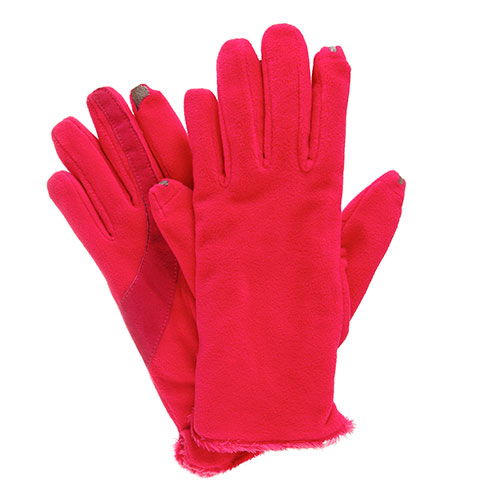 Isotoner smarTouch Gloves
Offering the greatest versatility in style and choice of material, Isotoner also offers traditional glove sizing to ensure a proper fit. Capacitive thumbs and index and middle fingers cover all the bases. Available in leather, knit, nylon, spandex and fleece. From $15 to $55.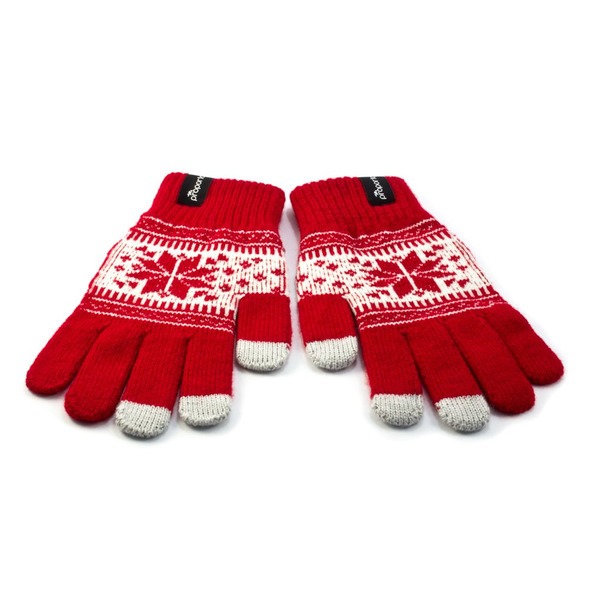 If snowflakes and wintry scenes are your thing, these one-size-fits-all gloves from Proporta have you covered. Available in red and grey for a budget-friendly $19.95.
Stay warm my friends!
---
:: SHOP THIS POST AND MORE ::
Disclosure: This post may contain affiliate links. When you click through to make a purchase, we may earn a small commission at no additional cost to you. Thanks for supporting The Patranila Project and helping us keep the lights on!