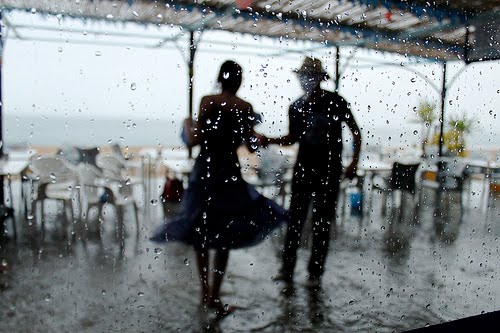 If you're a regular reader, you know how much
I love a challenge
. Meditation challenge, exercise challenge, you name it, I love it. I found this really popular 1001 Days challenge on
Day Zero
and was really intrigued because 1001 days is a long time. It will be my longest challenge ever and I'll blog periodically about the stuff that I complete. Here are the rules:
The Challenge:
Complete 101 preset tasks in 1001 days. ~ February 1, 2014 – October 29, 2016
The Criteria:
Tasks must be specific (i.e., no ambiguity in the wording) with a result that is measurable or clearly defined. Tasks must also be realistic and stretching (i.e., represent some amount of work on your part).
Why 1001 Days
The key to beating procrastination is to set a deadline that is realistic. 1001 Days (about 2.75 years) is a better period of time than a year, because it allows you several seasons to complete tasks, which is better for organizing and timing some tasks.
I'll be updating this list throughout the challenge and linking to any accompanying posts or photos on social media. Items 
crossed off
are completed and items in
italics are in progress
.
My 101 Things
Updated: 7/31/2020
001.
Make a decent list for this challenge
002. Create a vision board
003. Volunteer for Habitat for Humanity
004. Volunteer in a developing country
005. Visit White Sands (New Mexico)
006. Visit Spain
007. Visit Italy
008. Visit the Obama White House (this was not to be)
009. Visit the Grand Canyon
010. Go to Mardi Gras in New Orleans
011. Go on a California winery tour (I did go on a Virginia winery tour)
012. Go to London
013. Go skiing in Colorado
014. Go to Vegas, again
015. Go to Chicago
016. See the Northern Lights
017. Take a Pacific Coast Highway Day Trip
018. Drive cross country
019. Visit Sequoia National Park
021. Spend Christmas beachside
022. Ring in the New Year in Australia
023. Learn the longitude and latitude of my favorite places
024. Dance with someone in the rain
025. Fall in love
026. Build a bonfire
027. Build a snowman with my ducklings
028. Build a sandcastle
029. Jump on a trampoline
030. Go to trapeze school on the West Side Highway
031. Ride in a hot air balloon
032. Ride in a helicopter
033. Go snorkeling
034. Go to the ballet
035. Learn ballroom dancing
036. Release a bunch of colorful balloons
037. Send a message in a bottle
038. Spend a week in a lakeside cabin
039. See a meteor shower
040. Swim in the ocean
041. Perform a solo show
042. Record an EP
043. Develop a web series
044. Complete my first non-fiction book
045. Spend a month writing in a seaside town
046. Draw a self-portrait
047. Complete a photo series
048. Learn to make jewelry using precious metals
049. Design a capsule jewelry collection
050. Establish my LA life
051. Complete the 30-Day Shred
052. Run a 10K
053. Learn to ride a horse
054. Reach my goal weight
055. Do a headstand
056. Go rock climbing
057. Go ziplining (got really close in Summer 2014)
058. Go skydiving
059. Go on a meditation retreat
060.
Go without TV for a week
061. Have a yard sale
062. Paint my house
063. De-clutter my house
064. Clean out the backyard
065. Refinish a piece of furniture
066. Plant a flower garden
067. Move back to Manhattan
068. Research my family tree
069. Visit my father's grave
070. Make fresh pasta
071. Prepare a five-course meal
072. Study with a pastry chef
073. Make homemade ice cream
074. Make homemade bread
075. Learn to make crepes
076. Start a decent wine collection (more of a buy then drink type of thing)
077. Learn Spanish
078. Increase my knowledge of French wine
079. Learn two songs on guitar
080. Read 10 classics
081. Watch 10 classic films
082. Choose an actor and watch every film he/she has been in
083. Learn to identify 10 constellations
084. Learn to use all the settings on my camera
085.
Take a photography class
086. See Prince in concert, again (unfortunately this is not to be. RIP)
087. See the Yankees play at the new stadium
088. Go on a spa weekend
089. Go to Fashion Week in another city
090. Learn Photoshop
091. Buy photography equipment: new lenses and lights
092. Buy a new MacBook
093. Start a vlogging series on The Patranila Project
094. Do my first outfit post
095. Treat myself to something from Hermes
096. Treat myself to something from Chanel
097. Treat myself to a pair of Louboutins
098. Organize my finances
099. Start an emergency fund
100. Start saving for retirement (not that I imagine I'll ever retire but…)
101. Change tax brackets
Wish me luck!
---
RELATED POSTS
What I Learned While Meditating With Deepak
21-Day Meditation Challenge
30-Day Abs Challenge