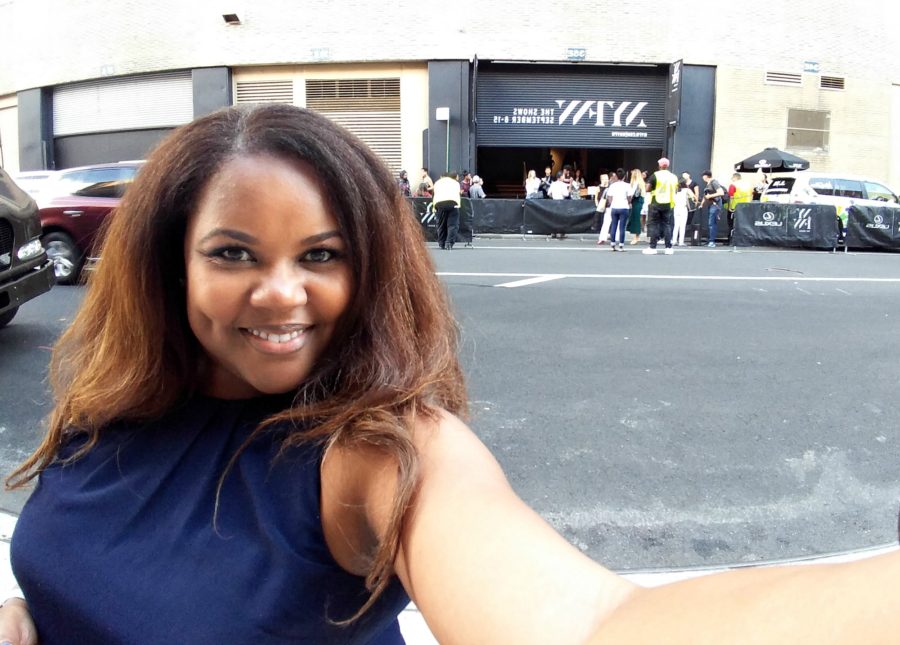 New York Fashion Week is always a lot of fun (and work) and this year I enjoyed a special treat of being backstage (and in the photographer's pit!!) for the Georgine SS17 collection. I also snagged an interview with MAC Senior VP of Global Artist Training, Development and Makeup Artistry, Gordon Espinet, who created the glamourous grunge look for the show. If you've ever wondered how the NYFW shows come together, here are a few snaps from backstage and some from the runway show. Hope you enjoy!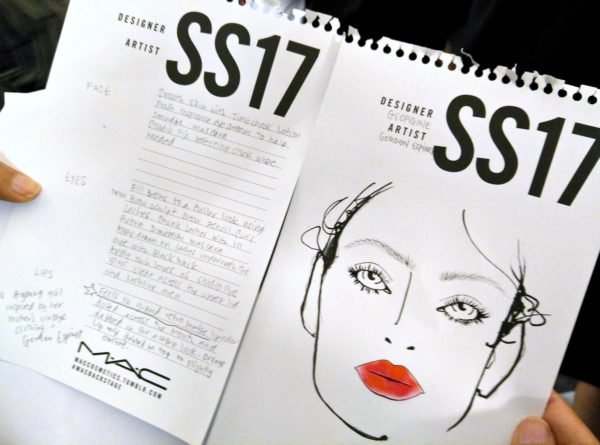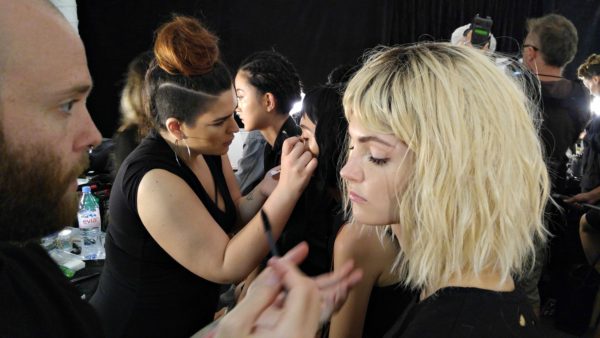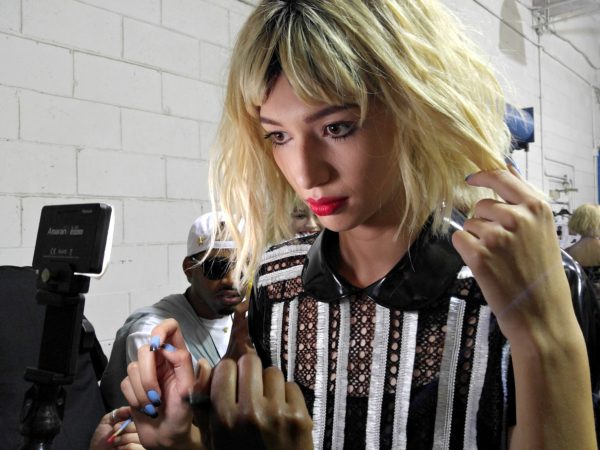 [Tweet "Get an exclusive backstage look at the Georgine SS17 show at NYFW!"]
I loved seeing the visions on paper and watching them come to life.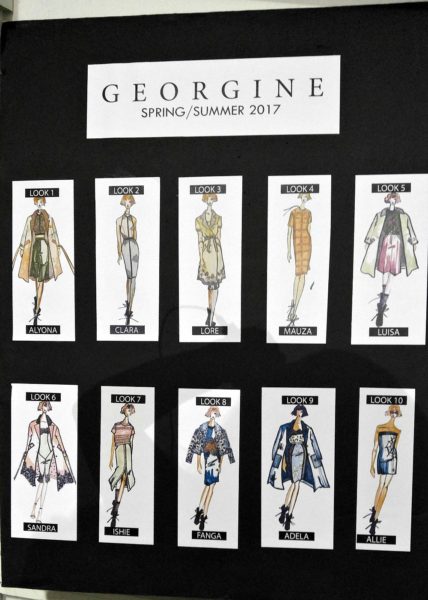 Georgine SS17 look board.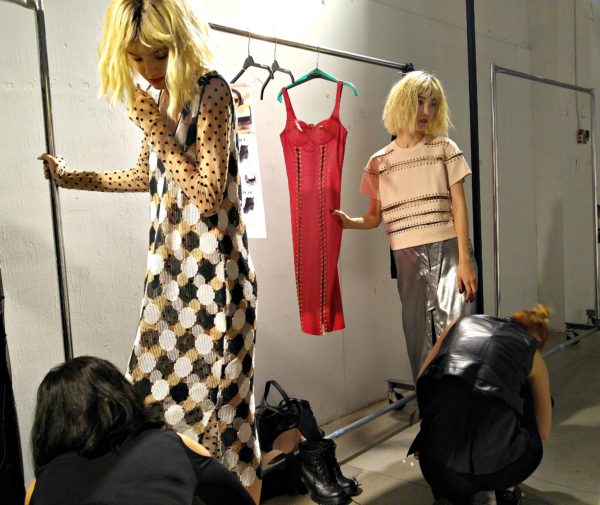 Stylists work on models before the show.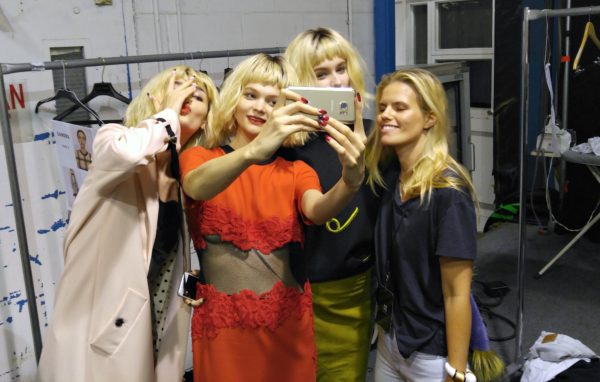 No NYFW show is complete without model selfies!
I lucked out big time and snagged a spot in the photographer pit for the show. Best view ever! Here are a couple of my favorite looks from the show. Looks like a have a thing for yellow this season.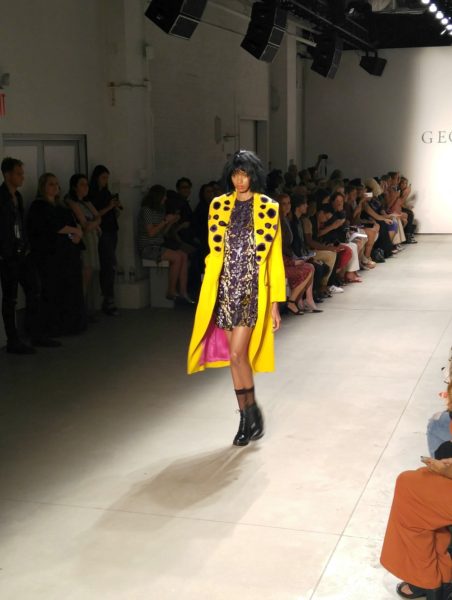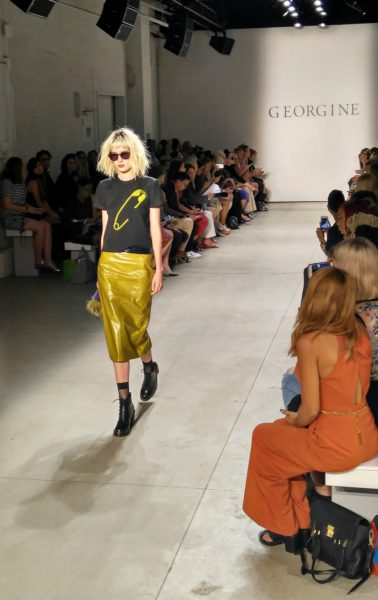 And this is me after the show, back out in the sweltering NYC heat!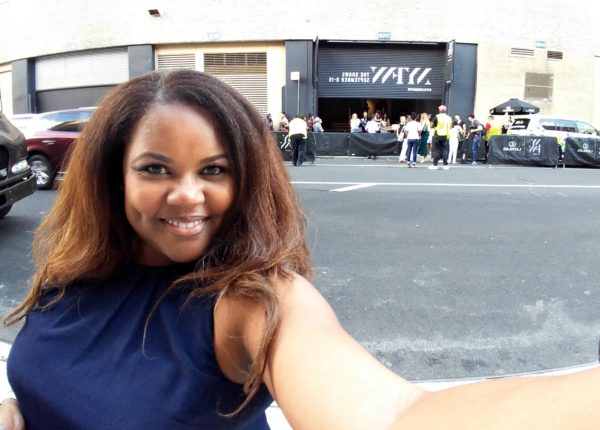 For more live event coverage, be sure to follow me on Instagram where it all unfolds! Thanks for reading. Stay saucy!
---
RECOMMENDED FOR YOU