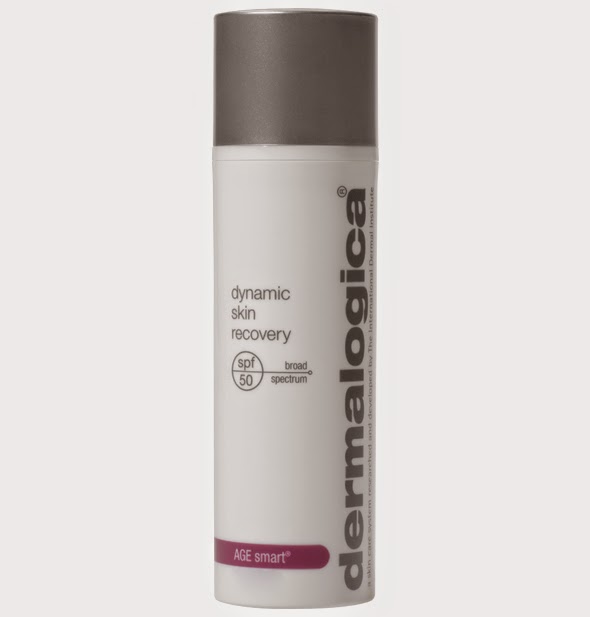 Moisture and sun protection. Those are the the main things we look for when choosing our everyday skincare products and rightfully so. Why? Because the combination of the two lead to the Holy Grail of youthful looking skin. Thanks to good genes and a healthy dose of melanin, I've had the luxury of not needing to pay much attention to anti-aging technology for some time. But now that my carefree days are coming to an end, I'm on the look-out for a product that meets my skincare needs. Which is why I was thrilled to try
Dermalogica Dynamic Skin Recovery SPF 50
.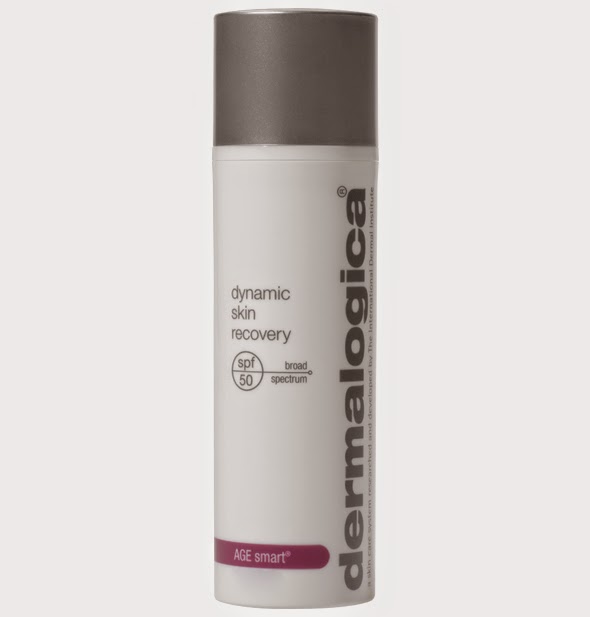 Product Claims:
Dermalogica Dynamic Skin Recovery is a medium-weight daily moisturizer and its new formula accelerates the product's SPF from 30 to 50 while using 50% less chemical sunscreen agents. In addition to protecting skin from the sun, it reduces hyperpigmentation (dark spots), helps stimulate collagen synthesis and regulates collagen degradation.
My Experience:
In a word, I love the Dynamic Skin Recovery. It feels good on my skin, has fast absorption and unlike other high-SPF moisturizers, it doesn't leave a white cast on my face. This is super important because I hate looking ghostlike when I'm trying to be cute.
I also really appreciate the added benefit of fighting hyper-pigmentation. Thankfully, I didn't suffer from pronounced acne but any small breakout has the potential to leave a scar on my sensitive skin. Not fun. Lastly and most importantly, at the end of the day, my skin still feels supple as though I had recently applied moisturizer. In my experience, this is a rarity. The only minor drawback that I experienced was a slight tingling in my upper cheek area when I first began using it but this disappeared after a few applications.
In Summary:
I highly recommend the Dermalogica Dynamic Skin Recovery SPF50. It's lightweight, has a pleasant fragrance, provides excellent moisture and sun protection.
Dynamic Skin Recovery SPF50 retails for $65 for 1.7oz and is available for purchased here.
Have you tried Dynamic Skin Recovery either in SPF30 or SPF50? Please share your experience in the comments below and as always, thanks for reading.
*I received this product from iFabbo for testing and review.
---
Shop More Dermalogica Goodies
MORE TIPS FOR GREAT SKIN