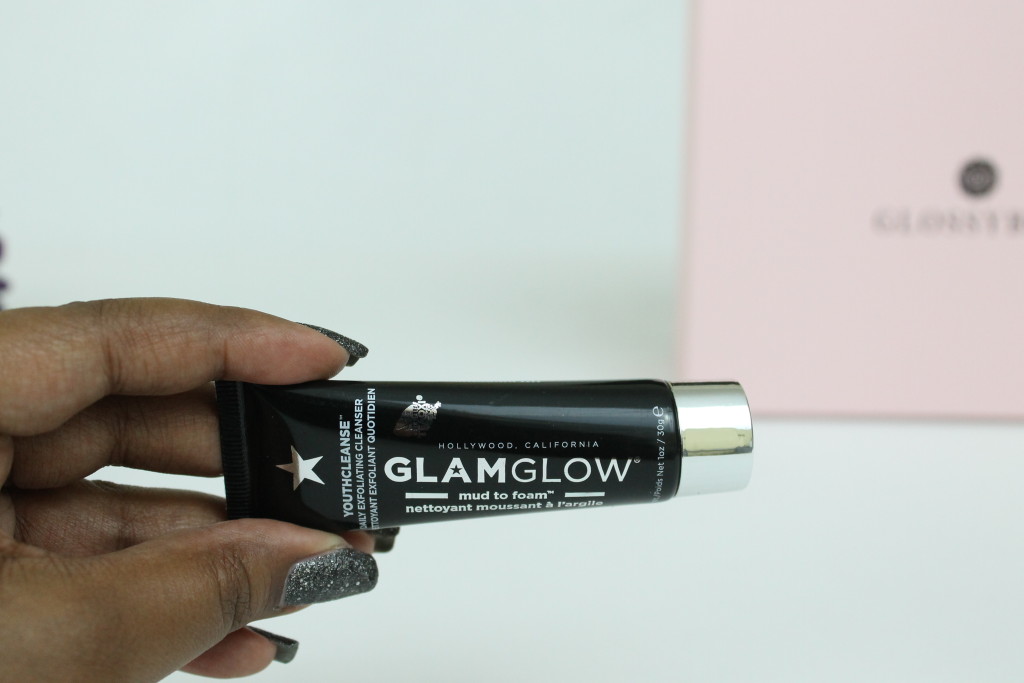 You may know that I'm a big fan of the beauty subscription service Glossybox. And as such, I have boxes and boxes full of deluxe beauty samples just waiting to be tested. This season, I'm vowing to test every reasonable product I have and to tell you all about them. So today, we talk skincare with GlamGlow YouthCleanse Daily Exfoliating Cleanser.
One of my main beauty commandments is exfoliation. Cell turnover is the fountain of youth and I use a gentle exfoliator every day. Every day? Yes, and here's why. As we age, our cell turnover rate naturally slows which leads to more layers of dead skin cells. An accumulation of these skin cells hinders moisture absorption, clogs pores and dulls your complexion. Regular exfoliating brightens your complexion, improves skin texture and reduces the appearance of large pores. Keeping your skin as 'fresh' as possible helps eliminate the need for makeup to cover those skin woes. Skin care > skin cover. Adopting a regular exfoliation routine is a no-brainer!
GlamGlow YouthCleanse Daily Exfoliating Cleanser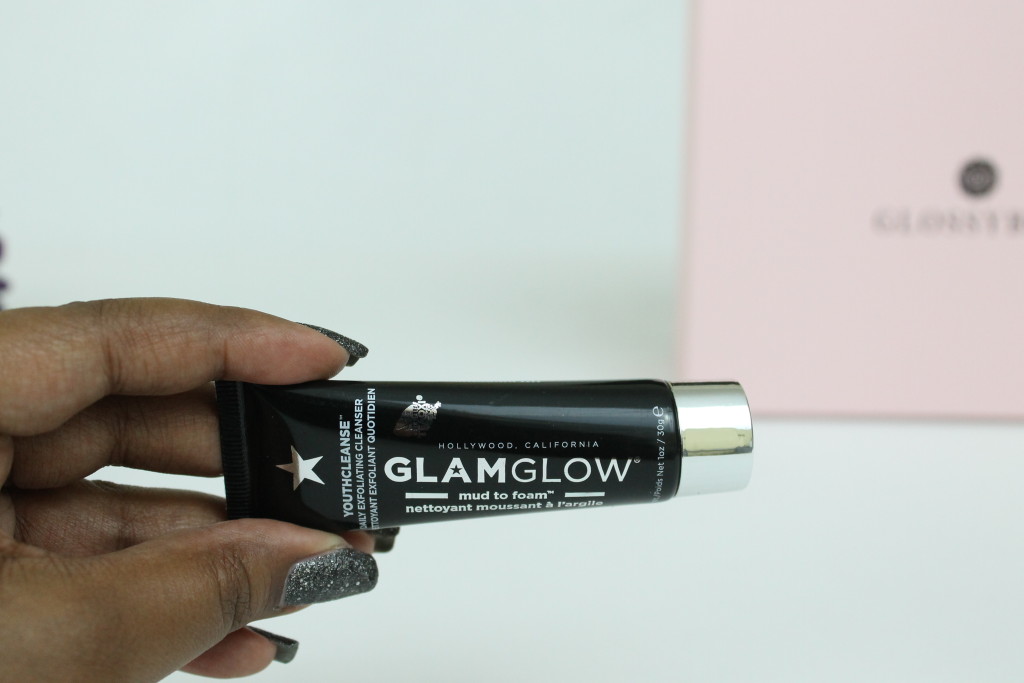 GlamGlow YouthCleanse is a double duty product as it cleanses and exfoliates. Transforming from a mud to a foam, it dissolves makeup and removes surface skin cells. It's made with three antioxidant-rich superfruits: acai, guarana and acerola and contains flaxseed and quinoa which deliver omegas 3, 6 and 9. Antioxidants help fight free radicals which speed up the aging process and the omegas deliver fatty acids for stronger, healthier-looking skin.
[Tweet "Skin care > Skin cover. #prettysmart"]
Directions and User Tips
Apply GlamGlow YouthCleanse mud to your dry face with your fingers.
Add a little water to the product that remains on your fingers and rub vigorously to create a lather.
Apply the lather to your face and continue adding small amounts of water as you massage the mud onto your skin.
Rinse thoroughly with warm water.
Tip: Use a moistened cotton round as a tool instead of your fingers after lathering. The round covers more surface area and helps with the exfoliation.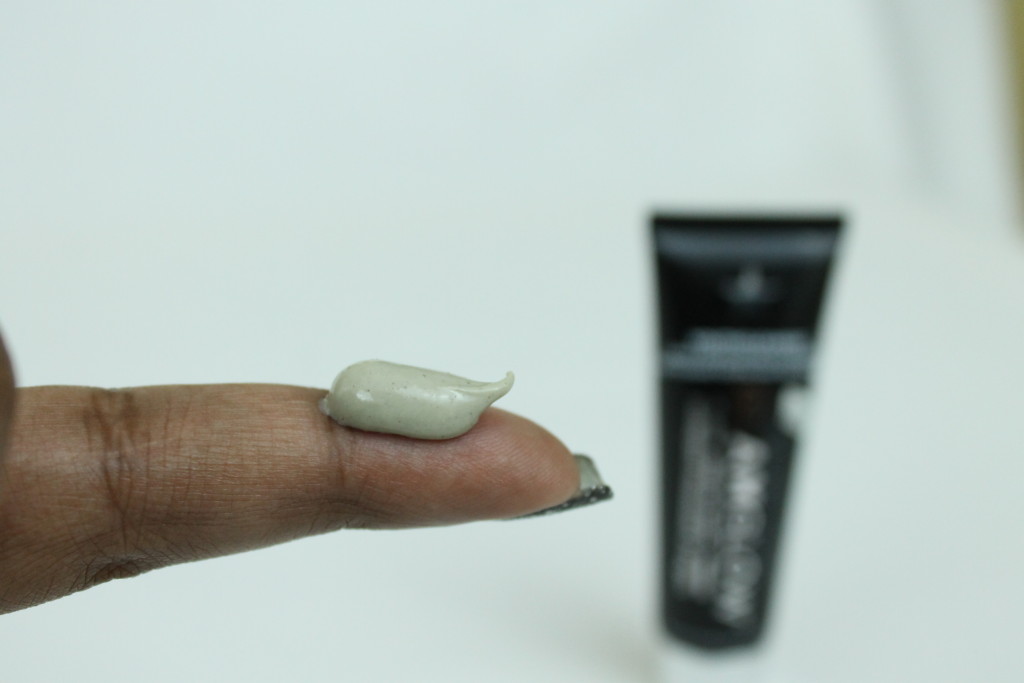 Observations
The mud is thick and luxurious with small exfoliating agents that dissolve as you massage them in. After adding a little water, the mud transforms into a light lather that cleanses and washes away easily. It is fairly heavily fragranced but the fragrance is mild and pleasant. I know that sounds like a contradiction so let me clarify. The fragrance is not at all offensive or overbearing, but it never lets you forget it's there. In general, I prefer skincare products that are less fragranced.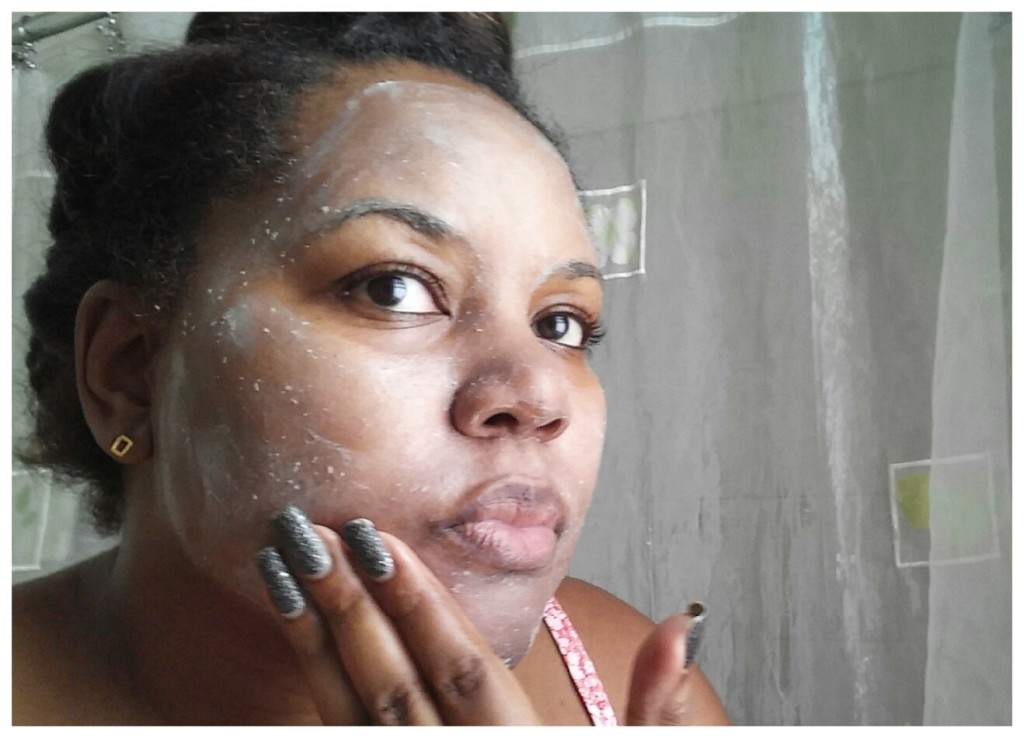 I noticed some tingle in the lather but it is slight. The mud does contain phytic acid and ginkgo biloba which could be the contributing factors of the tingle but whatever the active agents are, the results were immediately apparent. My skin was visibly brighter and smoother and I didn't experience any dry tightness after. If ever a product leaves my skin dry and tight, I immediately stop using it because that result is a sure indicator of a product that's too harsh for my sensitive skin. Firm is good, tight, not so much.
The Verdict
I do recommend GlamGlow YouthCleanse as a daily exfoliator. It's rich in omega fatty acids and antioxidants and delivers as promised. Will it replace my current favorite? Probably not, but only because of the fragrance aspect. I'm impressed with it's ability to cleanse and exfoliate whereas my fave exfoliator is not also a cleanser.
GlamGlow YouthCleanse Daily Exfoliating Cleanser retails for $39 for 5 oz and is available at Sephora, Nordstrom and Beauty.com.
Do you exfoliate regularly and if so, what are your favorite products? If you don't currently exfoliate regularly, I hope I've convinced you! Drop a comment and let me know!
Thanks for reading!
---
Shop this Post and More from GlamGlow