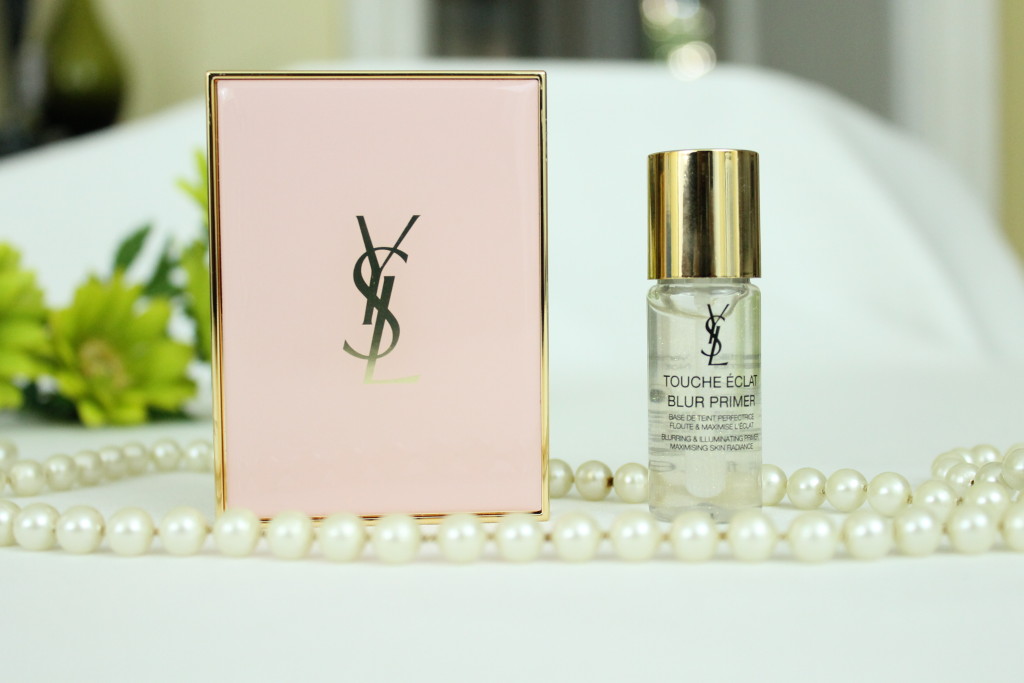 Today we're talking priming and perfecting. I had the opportunity to test the YSL Touche Eclat Blur Primer and Blur Perfector and it couldn't have come at a better time. Summer in New York is challenging for makeup lovers because humidity is not your friend. No matter how beat your face is when you leave home, by the time you get to the subway, 'The Melt' has already begun. Which means, keeping your look together requires a multi-step process: priming, setting and touch ups. Let's see how this duo delivered.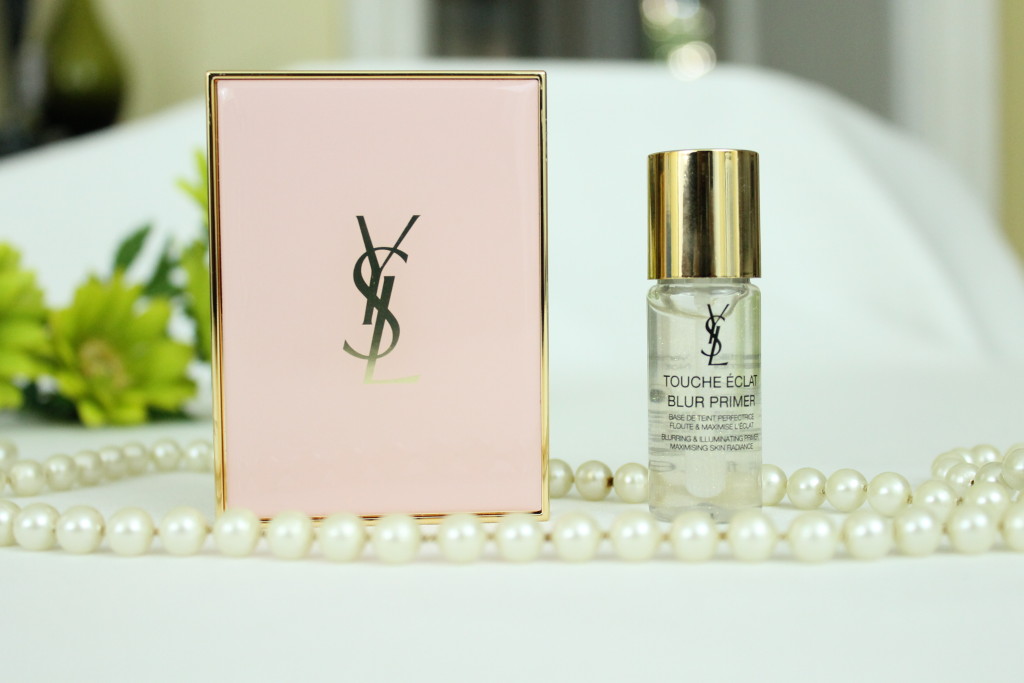 YSL Touche Eclat Blur Primer
YSL Touche Eclat Blur Primer is billed as the first radiance boosting primer. I would say that billing is quite apt. This is the first primer I've used where I almost felt as though I could out with just the primer, no makeup necessary. The secret ingredient is gold! Not actual gold, but the Touche Eclat Blur Primer is full of tiny golden, mystical, magical particles that give your skin a nice, subtle glow.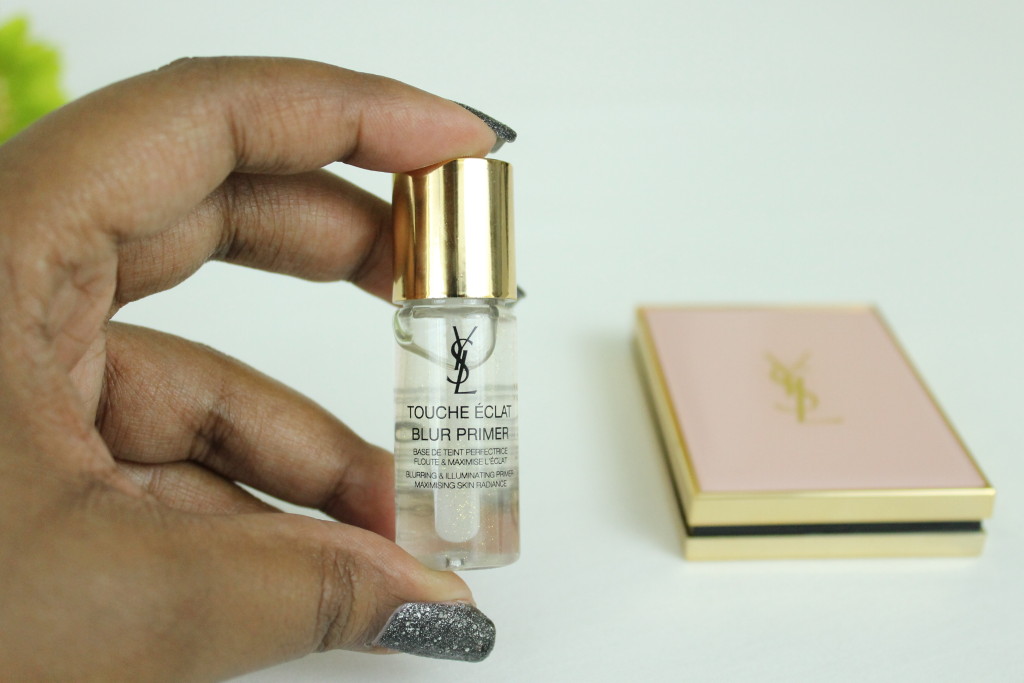 It goes on as a lightweight gel and finishes in an ultra fine powdery texture. My skin felt really soft after application and I was able to glide on my regular foundation with ease. The only drawback is that it didn't hold up as well as I would have liked. As I mentioned, NY humidity is no joke and I noticed some shine-through after a couple of hours whereas other primers that I use, don't break down as quickly.
However, the inherent luminosity factor might override the fact that it doesn't last all day. Life is full of trade offs!
ysl Touche Eclat Blur Perfector
YSL Touche Eclat Blur Perfector is touted as the first blur-on-the-go. Blur-on-the-go what you may ask and that's a perfectly valid question. The Blur Perfector is like a top coat that you put over your makeup for setting, shine control and camouflage. It's unique in its formulation as it goes from a balm to a powder, whereas most setting and shine control products are powders. The benefit of the Touche Eclat Blur Perfector is it takes down shine but doesn't look dry and cakey. It acts as a diffuser of sorts, by letting your skin's natural radiance filter through while it hides pores and blemishes.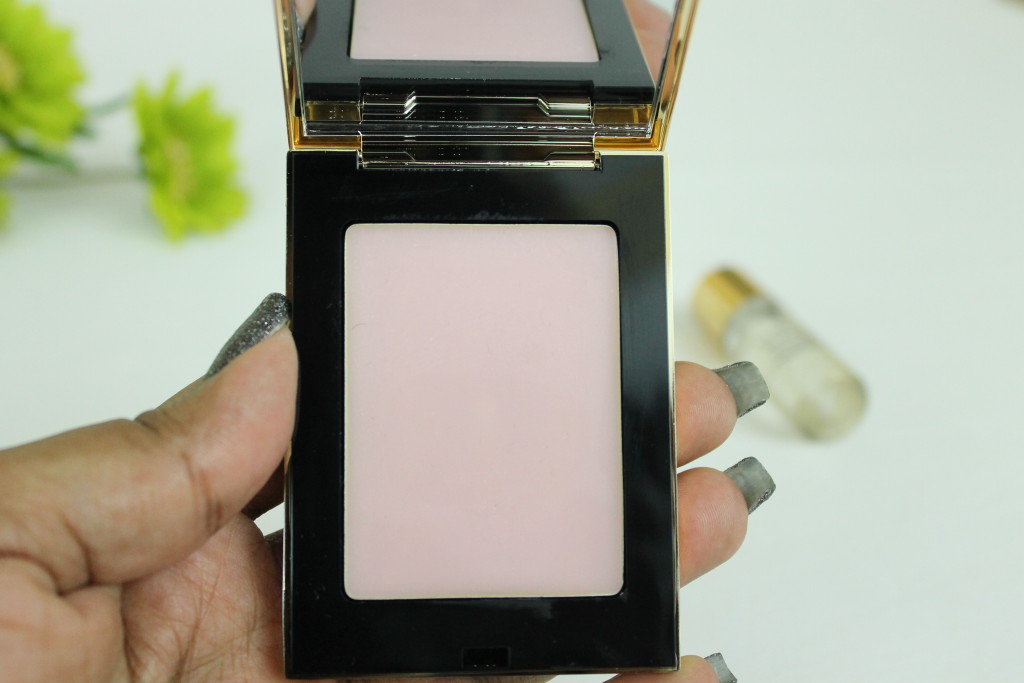 The Blur Perfector can also be used as a stand-alone all-over complexion perfector for those days when you need a little camouflage but don't necessarily want to add any color. I've not used it this way so if you do, please let me know how it works for you.
In Summary
As a duo, the YSL Touche Eclat Blur Primer and Blur Perfector work well together to deliver a solid foundation for your makeup with added luminosity. The Primer does a great job at boosting radiance and the Perfector is a great alternative for all-day shine control with zero powdery build-up.
And I can't leave you without mentioning the gorgeous packaging! The Perfector compact is so pretty, I want to carry it everywhere just so I can whip it out for a little extra fancy for my day.
Here's a quick snap of an everyday makeup look of mine using the Blur Primer and Perfector. What do we think?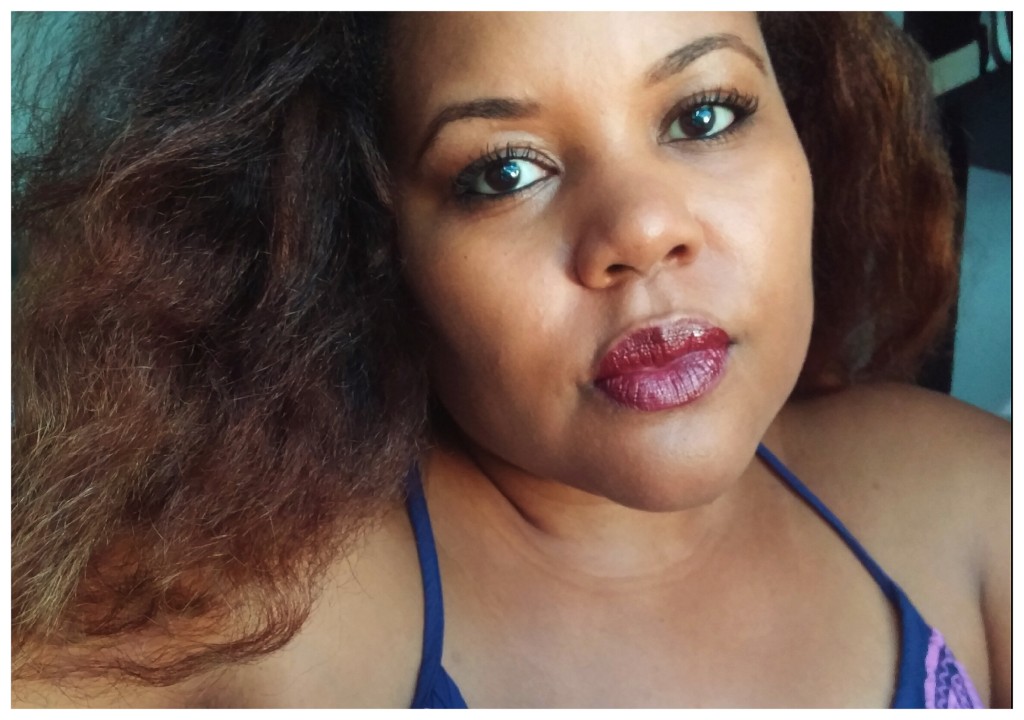 The YSL Touche Eclat Blur Primer retails for $52 for 1 oz and is available at Sephora and Nordstrom.
The YSL Touche Eclat Blur Perfector retails for $55 and is also available at Lord & Taylor and Nordstrom.
Thanks for reading and don't forget to drop a comment or shout me out on Instagram to ask a question or let me know what you think. Stay saucy!
I received these products for testing and review via YSL and Influenster. All opinions are my own.
---
READ ONE OF THESE NEXT
Are You An Alphabet Virgin? Garnier's Miracle Skin Perfector
It's A Winner! Make Up For Ever Ultra HD Invisible Cover Foundation