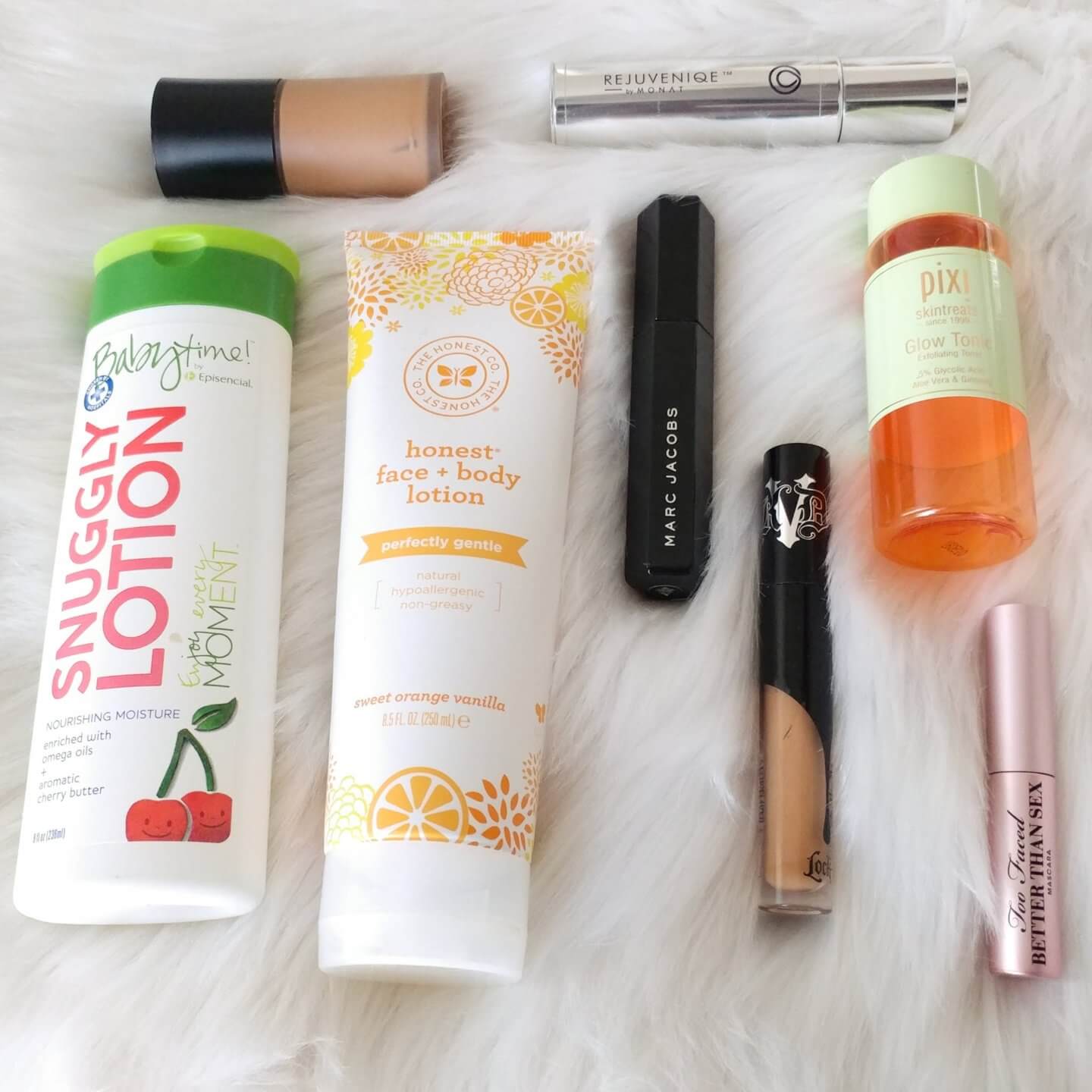 I try a lot of beauty products. A lot. And I always see YouTubers doing videos for their beauty empties and it seems they have empties every month. It takes me forever to get to the end of a product because even if I love it, there's always something new to try and write about. Well, I've decided to dedicate a quarterly series to my beauty empties. Welcome to my Gorgeous Garbage!
Gorgeous Garbage: Beauty Empties
Okay, since it's hard for me to achieve a completely empty container, I'm going to cheat a little and include my near-empties as well. Otherwise, I'd never have anything to share with you. For each product, I'll tell you what I like, what I didn't like, if it is worth the cost and if I'd buy it again. I'm including makeup, skincare, hair and body care products for a total body picture, if you will. So, let's get into it!

Gorgeous Garbage: Makeup
This season's empties include:
Giorgio Armani Luminous Silk Foundation
Kat Von D Lock-It Concealer Creme
Too Faced Better Than Sex Mascara
Marc Jacobs Velvet Noir Mascara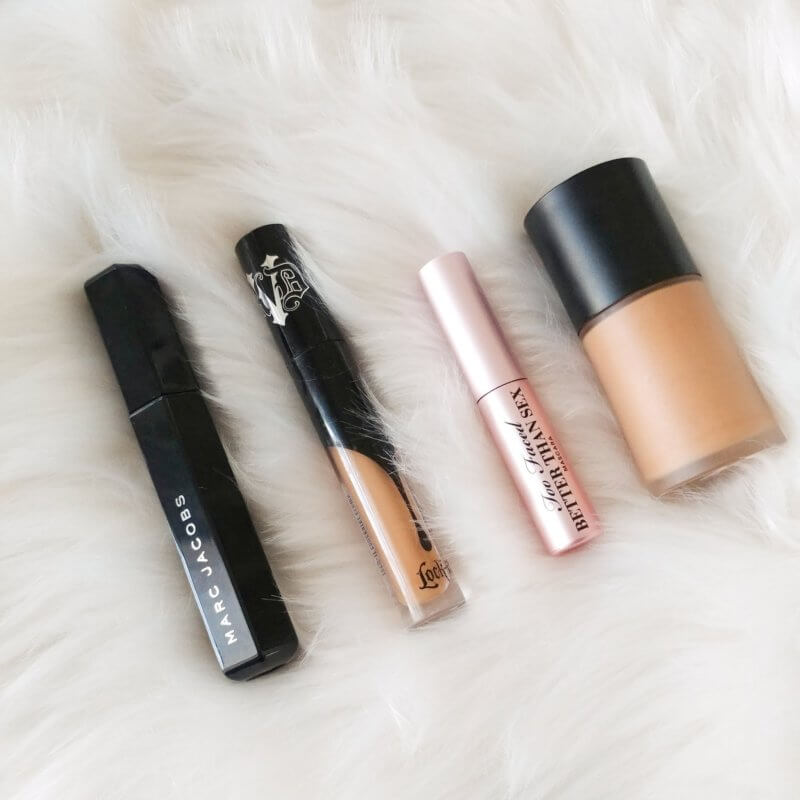 Giorgio Armani Luminous Silk Foundation
A glorious foundation that has long been one of my absolute favorites. I have combination skin that leans toward dry most of the time and this lightweight, medium coverage foundation is gorgeous. It's perfect if you're starting to notice fine lines as it floats right over those trouble spots, adds a little sheen and let's your skin shine through. My shade is #9, tan to deep with a neutral undertone.
Beauty or Blah? Beauty! I'm already on my next bottle. Giorgio Armani Luminous Silk is pricey at $64 and it is completely worth it.
Kat Von D Lock-It Concealer Creme
Lock-It Concealer Creme is full-coverage concealer and is a must-have for me. When Kat says lock it, she really means it. It hides everything and does not budge once applied. I use Deep 33: Deep Cider with warm undertone. Pro tip: Work quickly and use Kat Von D's Lock-It Concealer Brush for best results.
Beauty or Blah? Beauty! It's worth every nickel.
Mascara
Too Faced Better Than Sex Mascara
This mascara is another long-time favorite of mine that I first mentioned in a mini haul video. Better Than Sex delivers lush lashes that are full, wispy and long. The original formula (in pink) is a bit better than the waterproof version (in green) but they're both wonderful.
Beauty or Blah? Beauty x2! Tip: Get the deluxe sample-size which is half the price of the full-size tube. For a limited time, get a full-size original formula and a deluxe sample-size for free! You're welcome!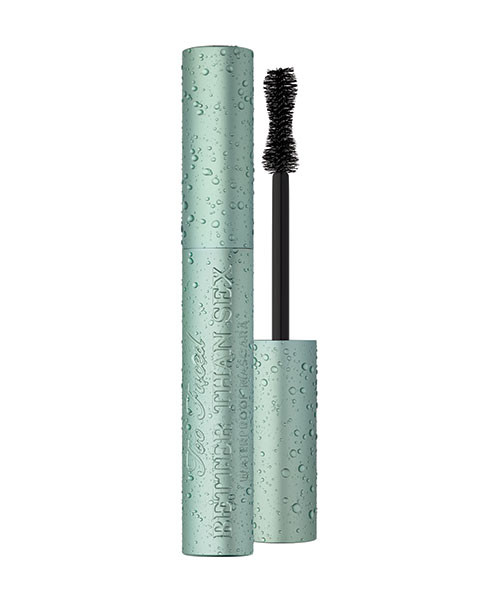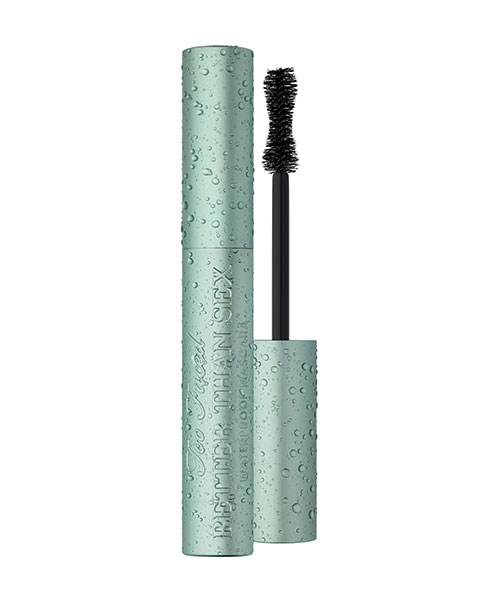 Marc Jacobs Velvet Noir Mascara
The formula for the Velvet Noir Mascara is fantastic. Lash length and volume are excellent and rival some lash extensions I've had. The wand however, is a bit of a nightmare. It has an hourglass shape, which I love, but the tube does nothing to remove excess product. This is an issue I wish mascara makers would address industry-wide. If I have to spend an excessive amount of time cleaning excess product from the brush before I can apply, the product is already drying out before it reaches my lashes. No bueno! This is how you get flaky mascara, which is a complaint I've seen a few times in Velvet Noir reviews.
The only mascara tube I've ever used with great suction/product removal is butterLONDON Iconoclast Mega Volume Mascara. You have to work to get that wand out and once it's out, it's as clean as a whistle. This makes application a breeze and saves product in the long run. Take note mascara manufacturers.
Wand/tube problems aside, the Velvet Noir Mascara is a winner. I have to give a mixed grade of Beauty for formula, but Blah for that lazy tube.
---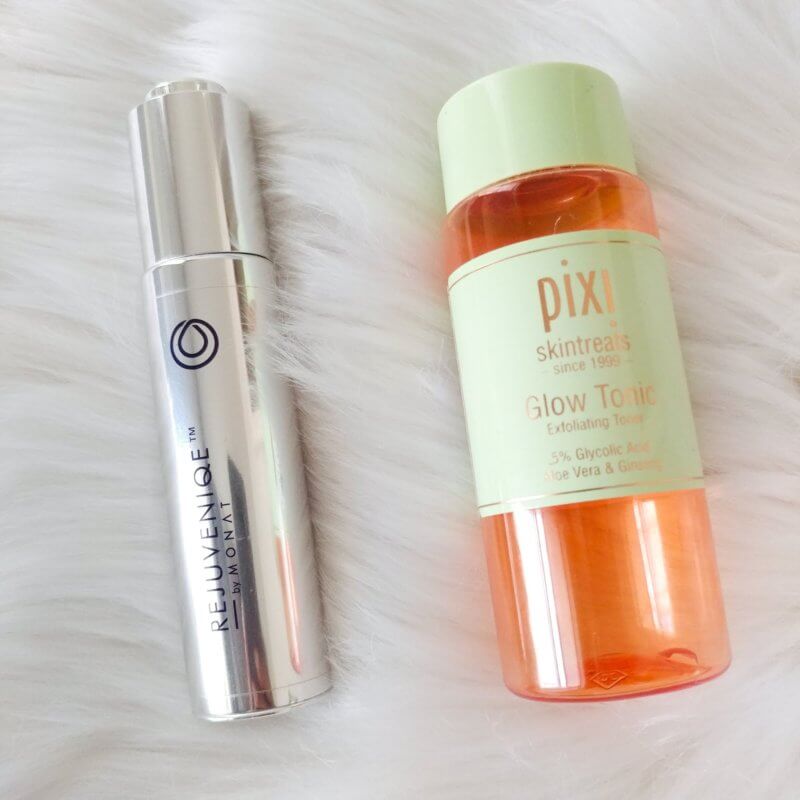 Gorgeous Garbage: Beauty Empties – Skincare
This toner is a winner on all fronts. It's wildly effective, readily available and super affordable. It's no wonder Pixi Glow Tonic shows up on so many favorites lists. It exfoliates, conditions and brightens your skin with a single use. I loves it! I was so bummed when I used the last corner of my last bottle but then, on the very same day, like mystical magical beauty fairies, Pixi sent me a brand new bottle. With my name on it!! Woo hooooo!

Monat Rejuveniqe Oil Intensive
I reviewed Rejuveniqe Oil Intensive many moons ago and I really liked it then. It absorbs quickly and can be used on hair and skin. I used it mostly on my hair but I also used it as an added bonus in my body lotion during the winter months. It has taken me a long time to get to the end of this bottle for a couple of reasons.
First, my go-to hair oil is Morocannoil so that's stiff competition. Secondly, the Monat Rejuveniqe is really expensive at $100 for 10 ounces. Beauty products at this price point are meant to be s t r e t c h e d. Girl!
Rejuveniqe is a definite Beauty but I would recommend trying a sample before taking that hundred dollar-plunge. $10 darling!
---
---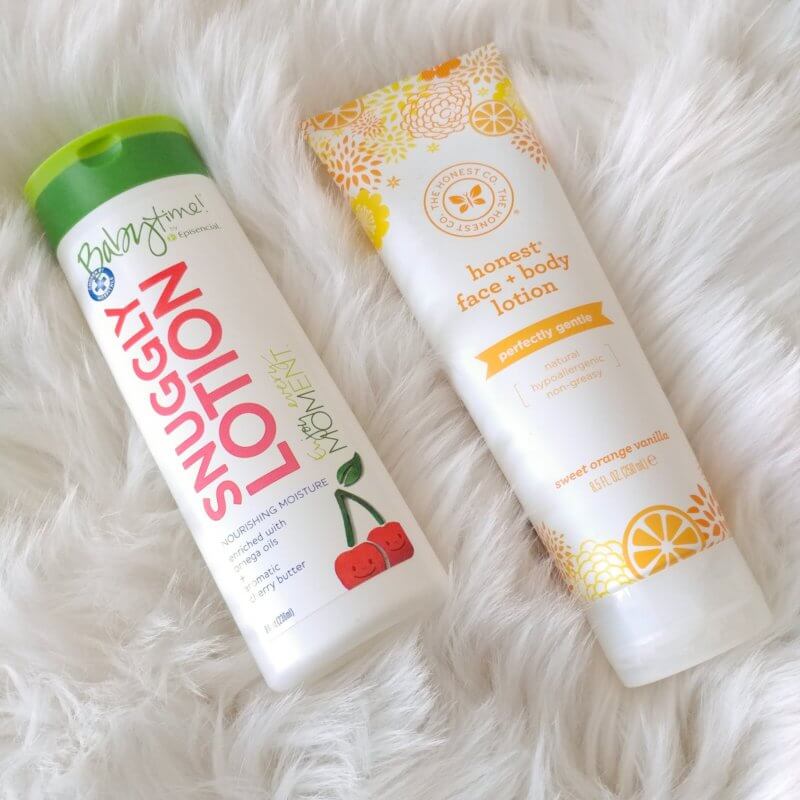 Gorgeous Garbage: Bath and Body
I just realized this may be the easiest category for me to populate because I use a lot of lotion. Here we go.
I was introduced to the Babytime brand when I tried their Soothing Cream, which was created for the treatment of cradle cap in babies. Of course, the uses extend beyond infants and it works great for eczema and other maladies one encounters with severely dry skin.
The Snuggly Lotion is even yummier than the Soothing Cream. It's rich, creamy and smells like cherries. It's packed with certified organic and natural ingredients, so if you're looking for a green-beauty body lotion, give this one a serious look.
The Honest Company does some things really well and others, not so much. I wanted to like this lotion because I'm a regular subscriber to the Honest Company Essentials Bundle. (You can read my review of my first bundle here.) With the Essentials Bundle, I get green cleaning, laundry, and personal care products delivered to my door, switching out items and adding on as necessary. It's all on an automatic delivery so I only have to think about my delivery time frame.
I love automation and I wanted to love this lotion but unfortunately, I don't. It works well enough, but it takes forever to absorb. Too much rubbing for my taste. I'll continue to use it, as I have another bottle on a shelf somewhere but I won't be buying this one again. It's a Blah from me.
---
Welp, that's it for this inaugural episode of Gorgeous Garbage: Beauty Empties! What recent beauty empties do you have that you'll definitely purchase again? Let me know in the comments lovely. Stay saucy and I'll see you next time!