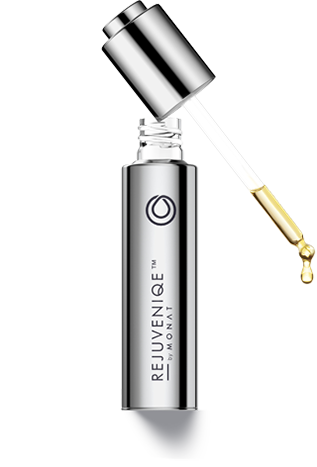 Oil treatments are all the rage. From oil pulling to treatments for hair, skin, and nails, beauty lovers and anti-aging enthusiasts have embraced oil for all its soothing, protective and restorative powers. I recently received a bottle of Rejuveniqe Oil Intensive from MONAT Global to try so I dove right in.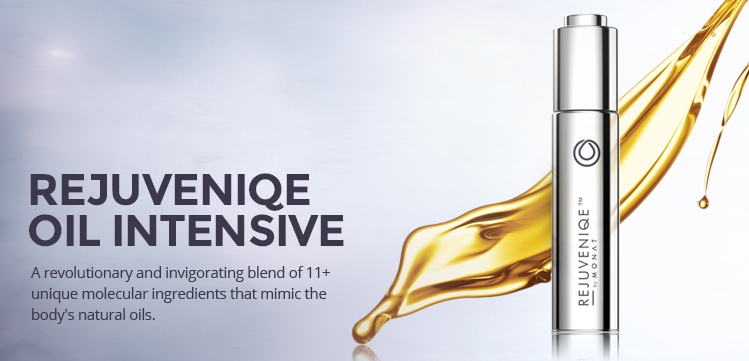 Monat Rejuveniqe Oil Review
Product Claims
Rejuveniqe Oil Intensive is the foundation used in all
MONAT
products. Its key ingredient is Abyssinian Oil, which creates a unique molecular-structured product that mimics the body's own natural oils to visibly replenish and repair, with instant as well as long-term age prevention benefits, for both hair and skin.
Monat Rejuveniqe Oil Benefits:
Can be used daily.
Seals, coats and smooths hair cuticle to boost shine and protect from environmental influences.
Provides nutrients, Omega-6 fatty acids and antioxidants which help prevent premature aging.
Alleviates dehydration caused by harsh cleansers and styling products.
My Experience
I used Rejuveniqe Oil Intensive on my hair to amazing effect. After washing and blow drying, I applied the oil to small sections before flat ironing. My hair was so soft and wispy I couldn't believe it. I continued to use it throughout the week for nourishment and to ward off dryness and I found that it absorbed quickly and provided a nice sheen without being oily. The best part is, a little goes a long way. Even my nephew wondered why I was using so little when I have so much hair.
I also used it on my elbows, knees and a few other rough spots. Again, there was good absorption and softening. Eventually I started adding it to my lotion to help ward of excessive dryness during chilly days and it worked quite well. Normally, as the temperature drops, I have to moisturize day and evening but by adding the oil to my lotion, I found that I didn't have to do the evening session.
The only thing that I'd change about RejuveniqeTM is the fragrance. It has a citrus scent that is a little too strong for my taste. If you really like citrus though, this could be great for you!
Shop Monat Rejuveniqe Oil + More

In Summary
I like it! Rejuveniqe Oil Intensive is an effective, versatile oil treatment that absorbs quickly and softens and protects hair and skin.
Rejuveniqe is free of phthalates, parabens, sulfates, harmful colors or fragrances.
It can be used as a pre-shampoo treatment, a leave-in finishing treatment or an anti-frizz treatment.
Rejuveniqe retails for $99 for 10 fl oz and is available at Monat Global. Get Rejuveniqe on Amazon for $69.98!
Are you a fan of oils and oil treatments? Sound off in the comments and let me know what you think. Stay saucy and thanks for reading!
---
MORE IN HAIR CARE