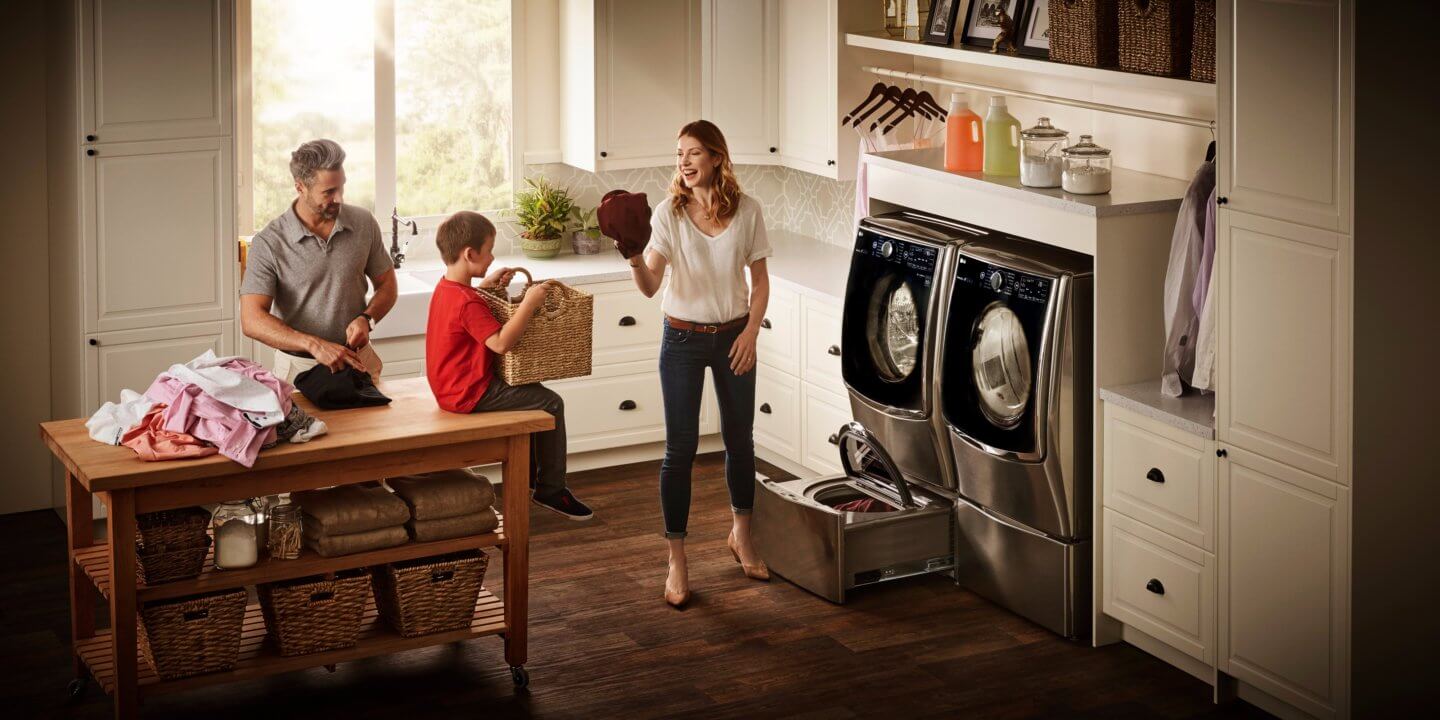 Doing laundry is therapeutic for me. There's something very zen about restoring clothes to cleanliness and starting fresh. The swishing of the soapy water, the hum of the machines, the rumble of the spin cycle and the smell of fabric softener, oh, so good! I also get this feeling every time I wash my hair but that's a story for another day. Today, we're talking about the super fancy LG Twin Wash System, an LG Front Load Washer and Sidekick Pedestal Washer all in one. It's a laundry lover's dream. Yes, there are laundry lovers out there and we have laundry room goals!
LG Twin Wash Front Load Washer
My current washer is an old school, ho-hum top-load washer that robs me of the joy of seeing my clothes swish around in soapy water. Yes, I said joy! That's one of the reasons I would love to upgrade to the LG Twin Wash system. It's a large capacity LG Front Load Washer (that would allow me to see inside) paired with the LG SideKick Pedestal Washer that allows you to wash two loads at once.
The other reason I would love a laundry solution like this is the pedestal washer is designed for smaller loads. This nifty nugget is great for when I have only a few items that need to be washed right away. I don't like to run my machine unless it's full because, you know, energy saving, but with the SideKick, I wouldn't have to worry about it. I can't tell you how many times I've had to forego wearing a favorite pair of jeans because they weren't clean and I refused to do a tiny wash before my major wash day. Grrr!
[clickToTweet tweet="Can I get a whoop whoop for laundry room goals! The @LGUS TwinWash System gives me all the feels. #home " quote="Can I get a whoop whoop for laundry room goals! The @LGUS Twin Wash System gives me all the feels."]
LG Twin Wash Front Load Washer Features
Front-load design gives a thorough clean without agitation. This is better for the life and look of your clothes.
Save time by washing two loads of varying sizes at once.
Save resources and energy by washing small loads in the smaller machine.
Various cycles and temperature settings give you the perfect wash environment for each item.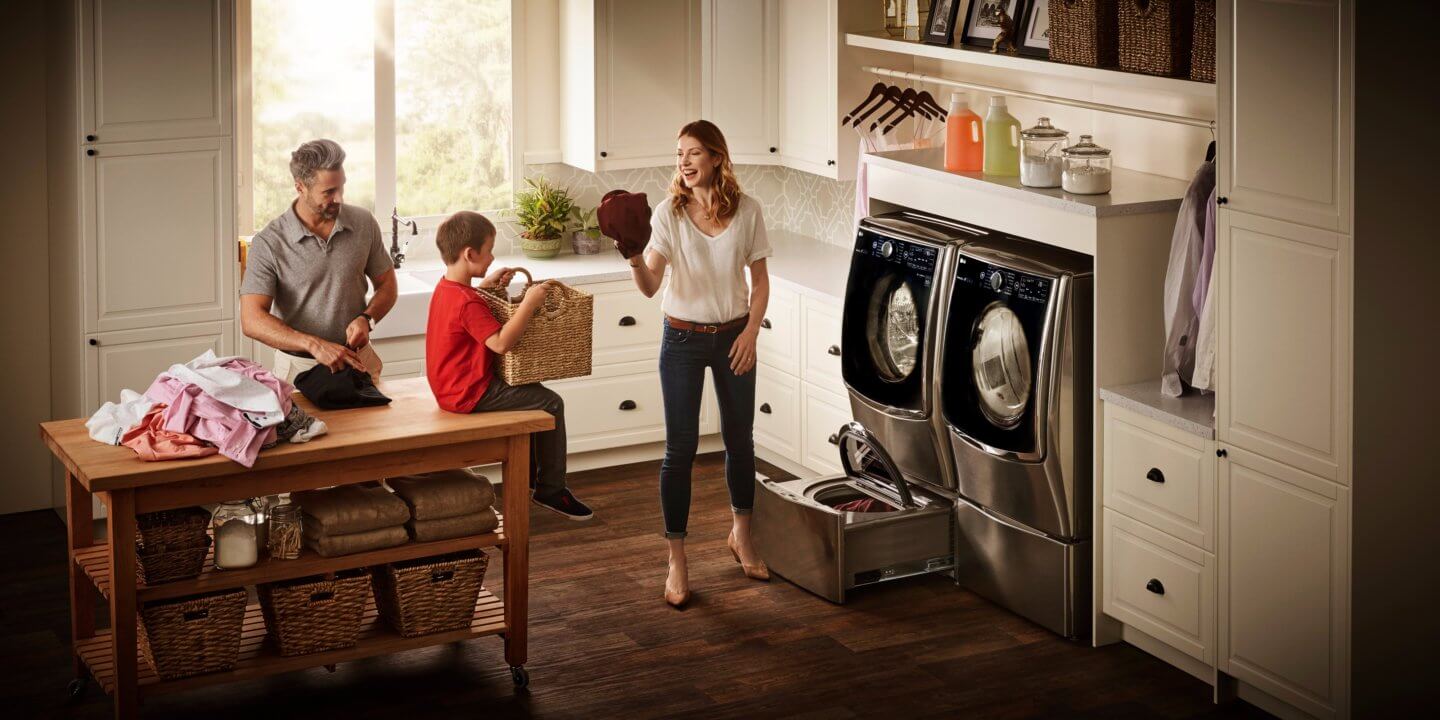 LG washers are energy efficient, offer superior cleaning performance and can handle loads of all sizes. It's no wonder LG is chosen most over other brands!
With a Twin Wash System by LG, I'd be well on my way to laundry room goals. How about you, my lovely? Do you have laundry room goals? Just me? Okay. Carry on!
---
This shop has been compensated in the form of a Best Buy Gift Card and/or received the product for a reduced price or for free.
More in Home and Decor
---
Shop LG Washers & Dryers at Best Buy