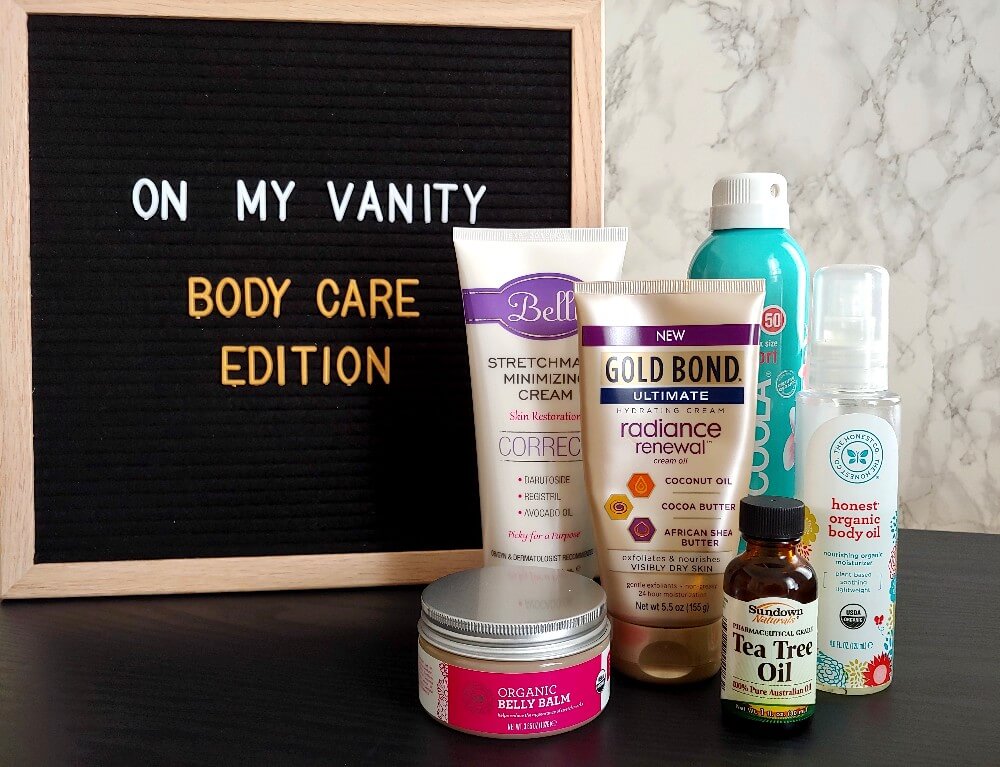 Here's what happened. Recently, I was doing some rare in-store shopping and found myself in the dressing room, nearly naked under flourescent lights. Aaaack!! Oh body, body, body care.
Let me be clear. I am perfectly accustomed to all my things lean, long, lumpy and bumpy, but what I hadn't realized is that my body skin was in need of some serious attention. And I mean serious! There were dry patches, scaly bits, and weird colors everywhere! What the French!
I had been focusing on the skin on my face so much that I'd completely forgotten about the rest of me. Big mistake. Big. Huge. Well, no more my lovely. Today I'm launching a new blog series, On My Vanity, and I'm kicking it off with the Body Care Edition. And it's not a moment too soon.
---
---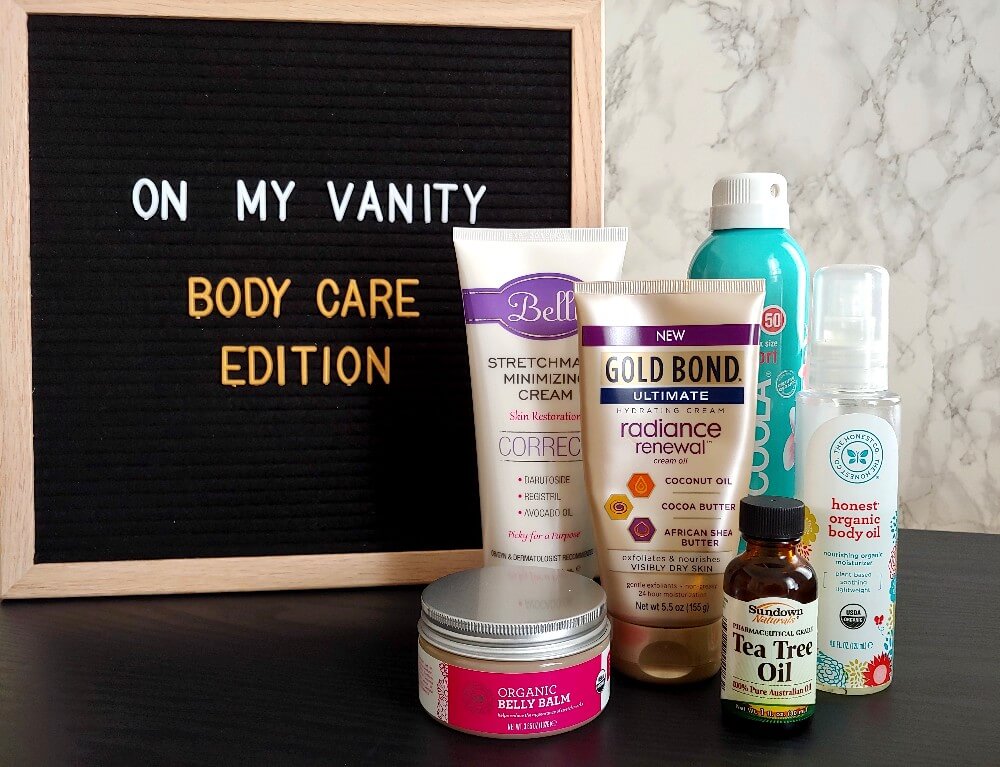 On My Vanity: Body Care Edition
Featured Body Care Products
---
---
Full disclosure. I'm hella guilty of letting my body care slide in the summer, which is odd I know, because summer is when most of my skin is exposed. I guess it's the sweltering NYC heat that keeps me from putting anything extra on my body. I don't have the energy for all that rubbing and exfoliating and whatnot. I talk about that a bit in my summer favorites video where I mention choosing products that can be applied in the shower or with a spray bottle. Easy peasy.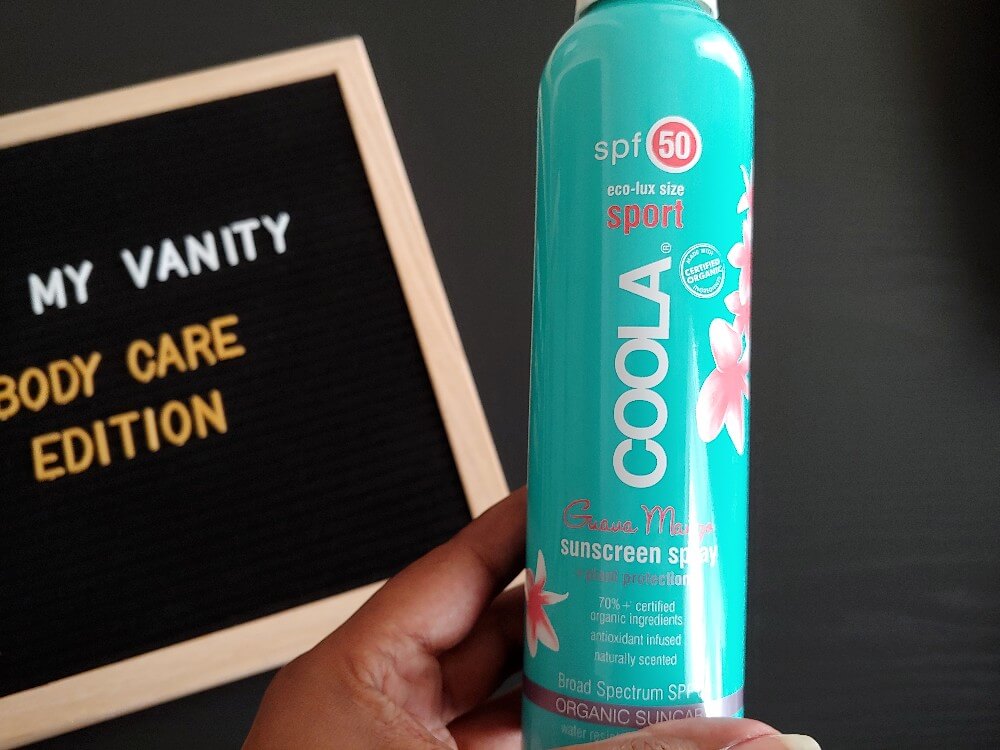 Which brings me to my first body care pick, Coola Guava Mango Sunscreen Spray. This organic, spray-on sunscreen is a breeze to use. It offers broad spectrum sun protection, smells delicious, and its power nozzle helps you get those spots you might miss with a lotion sunscreen application.
If I had been using this more diligently, I probably wouldn't have this weird V-shaped arm tan that I've since last October. Don't ask me how it happened or why I still have it. I hold color for a long time apparently. 
YOU MAY ALSO ENJOY: Rodan + Fields Products That Are TOTALLY Worth The Coin
---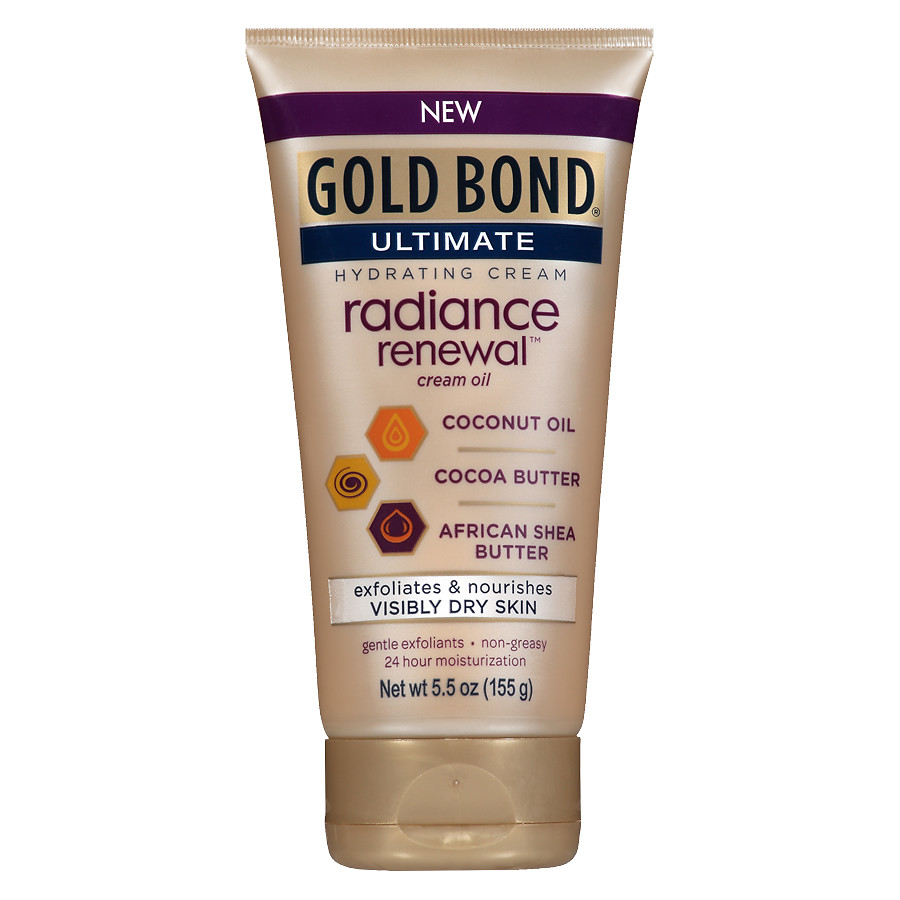 Next up is Gold Bond Ultimate Radiance Renewal Cream Oil. This stuff is magical especially on rough areas like neglected knees, elbows, and feet. It's packed with coconut oil, cocoa butter, and African shea butter making it super creamy and rich. I use this for spot treatments during the summer when I'm less inclined to apply an all-over lotion and in the winter, I add it to my all-over lotion for an extra boost of moisture.
---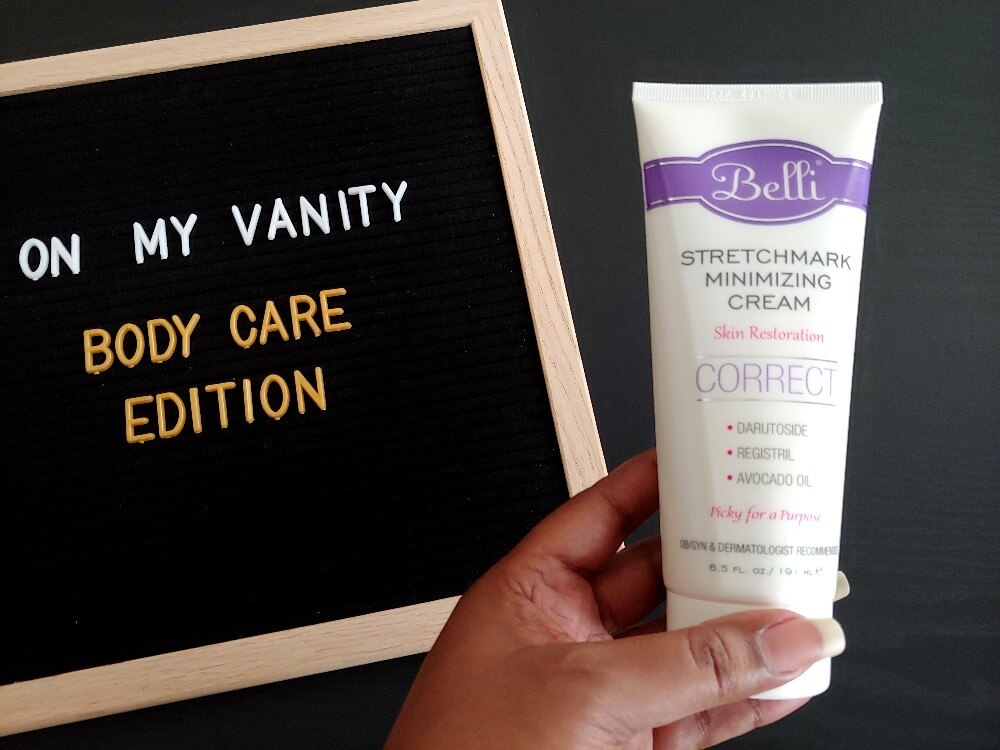 Another great spot treatment cream is the Stretchmark Minimizing Cream by Belli Beauty. Designed to reduce the appearance of existing stretch marks, this cream is also quite rich and, well, creamy. No cream can promise to remove stretch marks, but some can reduce the appearance of your wonderfully squiggly skin art.
This Minimizing Cream is made with darutoside and registril, which are ingredients scientifically reported to visibly reduce the appearance of stretch mark depth by up to 72% and visibly reduce the appearance of stretch mark length by up to 52%. Now, I haven't been measuring my own stretch marks but I'll tell you that my bum is definitely softer, smoother, and a little cuter since I've been using this cream more regularly.
---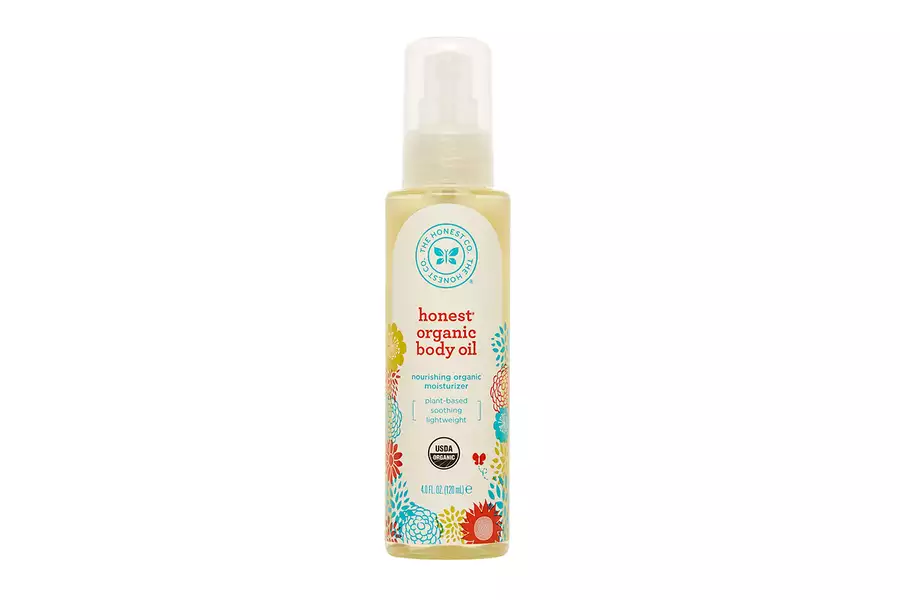 The Honest Organic Body Oil is a perfect add-on for all-over moisturizing. It's great for the colder months when even the best lotions struggle to provide enough lasting moisture. I add a few drops to my lotion before applying and it also works well as an in-shower moisturizer. Smooth it on just before stepping out of the shower for locked-in moisture.
---
Lastly, we have Sundown Naturals Tea Tree Oil, a magical elixir. All tea tree oils are not created equal so brand matters in this space. That said, tea tree oil has a myriad of skin-saving uses. It fights acne, soothes inflammation, aids in wound healing, and disinfects minor cuts and scrapes.
The fragrance is quite strong and I would definitely advise using it when you're going to be spending a lot of time alone, but it is a life saver for treating ingrown hairs around my bikini line. Curly hair problems.
That's it for Volume I of On My Vanity: Body Care Edition and on my honor, I will never neglect my body care again. Cheers to smooth skin, my lovely, and share this post with your skin-loving friends!
READ THIS NEXT: SimplyScrub Organic Body Scrub in Yummy Flavors For Smooth Skin