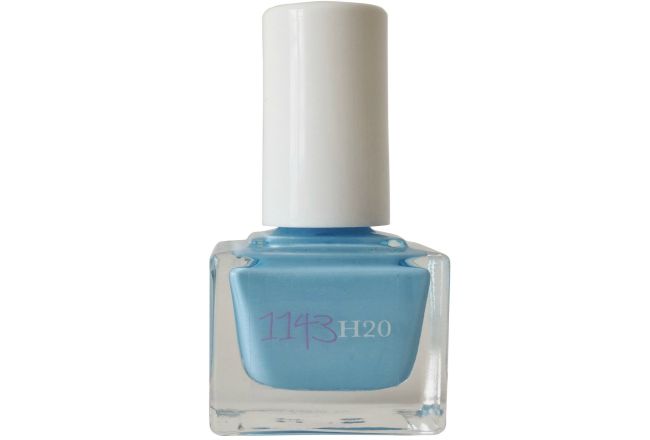 Cosmetics companies give beauty enthusiasts lots of eco-friendly options, particularly nail polish manufacturers who are 4-Free, 5-Free, and vegan. Now the folks at 1143 H20 Nails are taking one giant step further with a water-soluble, peel-off nail polish.
Water-soluble? Yes! I know what you're thinking because it's exactly what I was thinking when I first heard about this brand. You're thinking, 'if it comes off with water, what keeps my manicure intact while I'm in the shower?'
For all those details, you'll have to talk to the chemists but I can tell you, it definitely stays on in the shower and peels off when you're ready!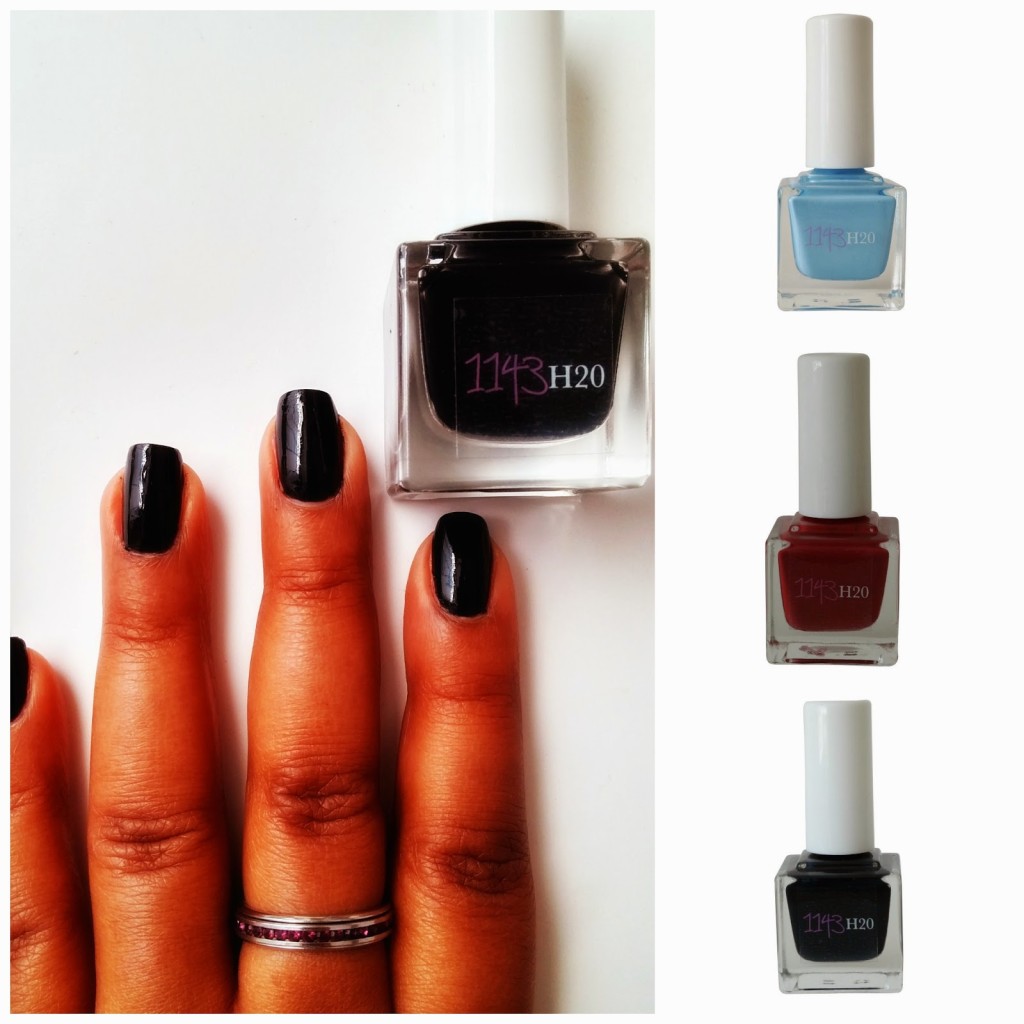 1143 H20 Water-Based Nail Polish
Available in 13 vibrant shades, 1143 H20 Nail Polish is breathable, fragrance-free and 100% vegan. It applies just like conventional polish but to remove it, all you need to do is soak your fingers in water, push your cuticles back and peel it off. No need for harsh polish removers that are notorious for drying out your nails.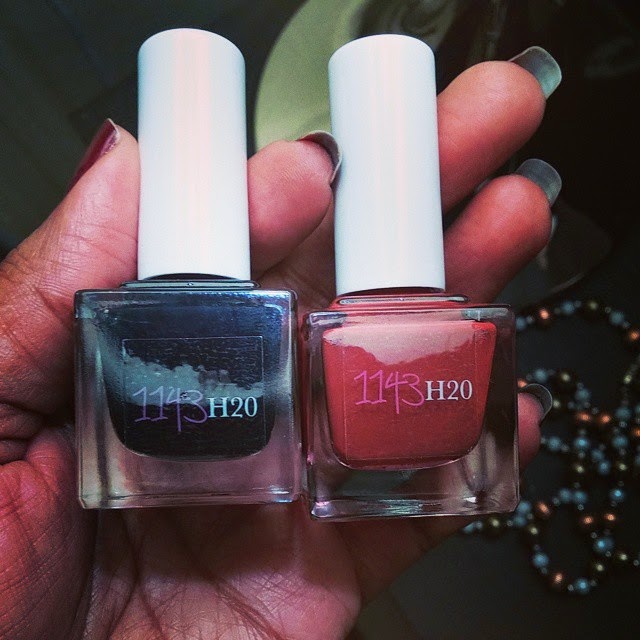 1143 H20 Nails in Black Out and Grown Woman ~ via instagram
My Experience With Peel-Off Nail Polish
Applying the polish takes a bit of skill and a little extra care. Because 1143 H20 is water-based, the polish is thinner than other polishes and lacquers which is where your skill level comes into play. With a thinner polish it's easy to get unwanted polish on your skin and it's harder to create an artful cuticle circle. But once I got used to the consistency, I got the hang of it. I applied three coats versus my usual two coats of conventional polish in order to get the opacity and coverage that I like. 1143 H20 has great shine and lasts about as long as other polishes.
As promised, 1143 H20 peeled off easily without peeling off layers of my nail. I love the colors in the line and I'm really partial to the inky and super shiny Black Out. I also love the bottle design!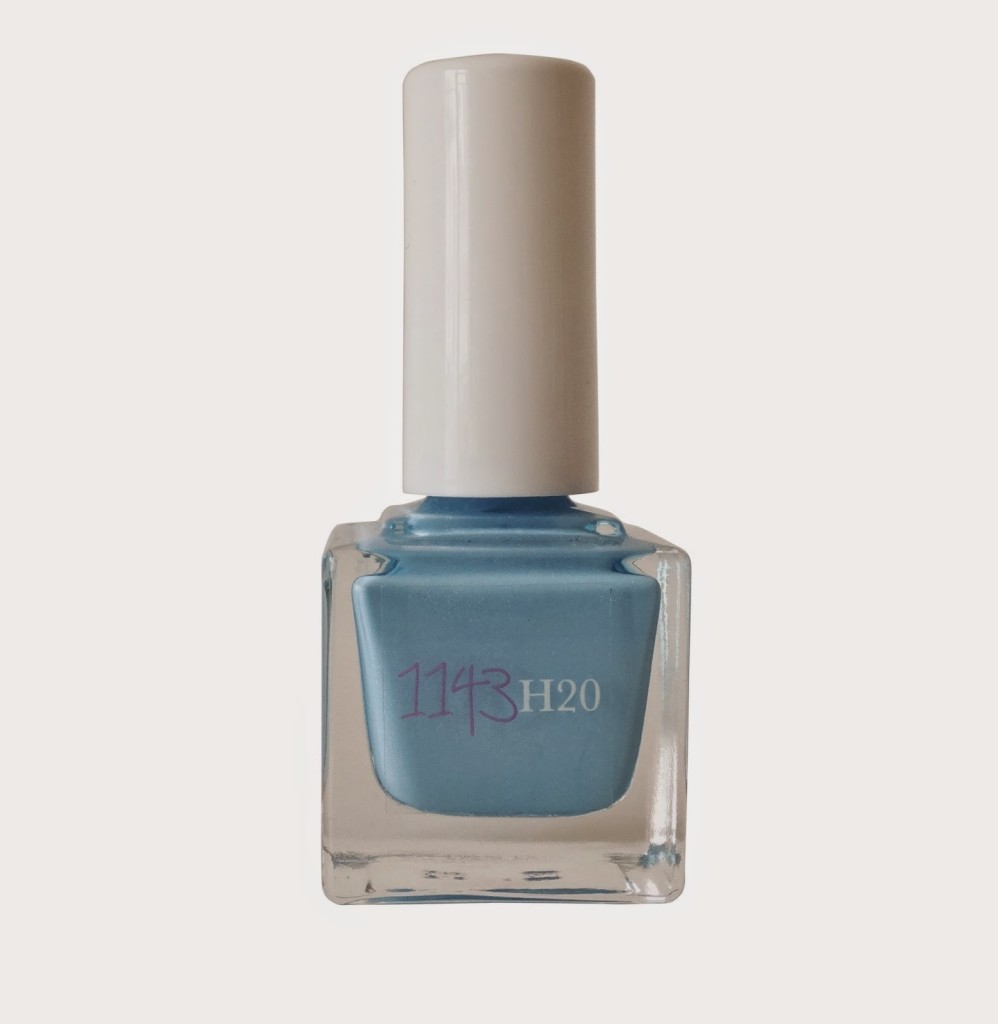 She Bad
1143 H20 Nail Polish retails for $10 and comes in 13 bold colors. What do you think? Will environmentally friendly, peel-off polish make it into your nail polish wardrobe? Let me know in the comments and thanks for reading!