'Oh, Oh, Oh' is what Grey's Anatomy creator Shonda Rhimes tweeted last week when the news broke that Sandra Oh would be leaving Grey's after Season 10. A collective, gut-wrenching groan was heard round the world because every Grey's fan knows that Dr. Cristina Yang, played by Oh, is EVERYTHING! Talk immediately turned to whether there could even be a Grey's Anatomy without Cristina because it's the relationship between Cristina and Meredith that has been the thru-line since the beginning. Sure we love McDreamy and Burke and Hunt but it's always been Sisters Before Misters with these two and we adore them their ride-or-die sisterhood.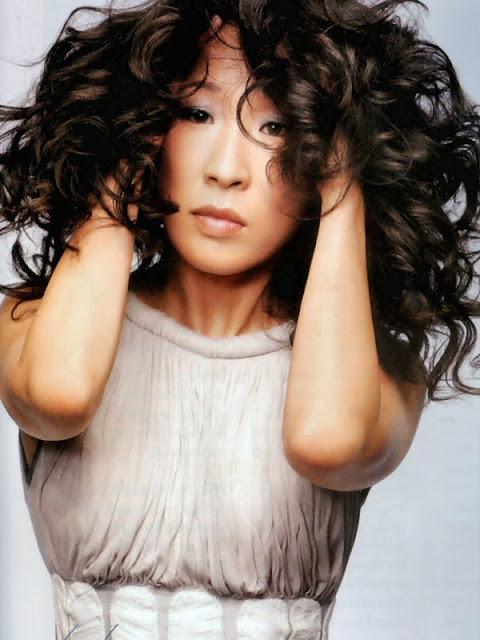 Cristina is Meredith's person and damn it if she isn't ours too. She can always be counted on to give you the straight dope with no emotional muddiness whether you like it or not. Meredith is the legacy but Cristina is a rockstar! She saved Derek's life with a gun pointed to her head, wrangled and rallied the troops keeping everyone alive after their plane crashed in the woods and when locked in any battle of wills and wants, she consistently chooses her best interests over those of lovers or husbands no matter how much she adores them. We heart Cristina! Hard!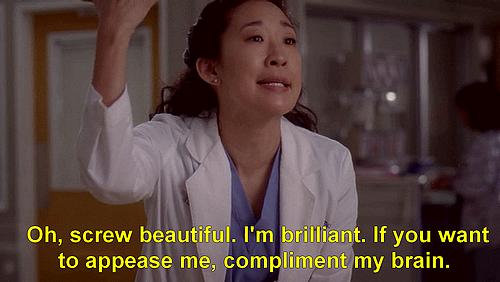 Of course the show will continue because Shonda is a freaking genius (Scandal anyone?) and I'll watch anything she writes even after I've tired of or been disappointed by some of her characters. I'll be watching Grey's this season with anticipation and dread. Anticipation for my last few original hours with Cristina and the dread of witnessing her departure.
Which brings me to the title of this post.
I have a list of
girl celebs that I crush on
for various reasons and Sandra Oh is one of my earliest girl crushes. The first time I saw Oh was on
HBO's Arli$$
where she played personal assistant to super sports agent Arliss Michaels played by Robert Wuhl. There are some actors that grab you immediately and I remember thinking 'who is
that
?'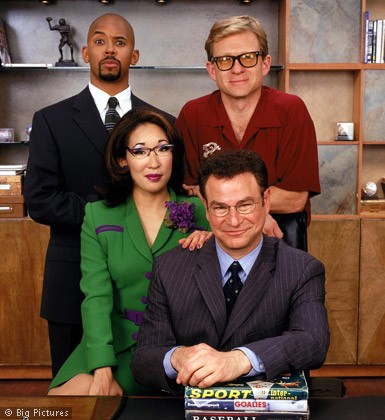 Then she showed up in a memorable turn as Stephanie in Sideways. A badass on a motorcycle who upon discovering her new lover's impending nuptials, beat the hell out of him with her helmet. My love deepened.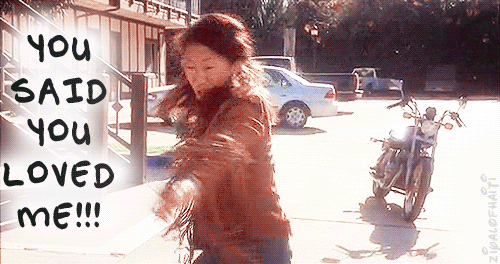 Which brings us to Grey's Anatomy where she became our collective person.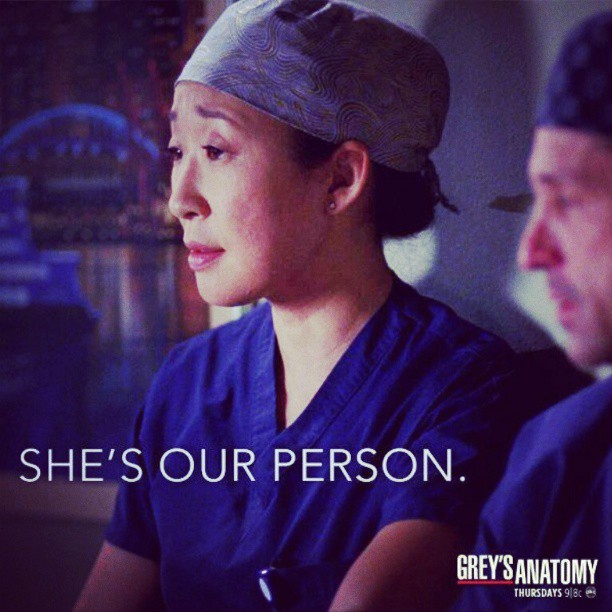 One of the best actresses working today, Oh's talent has been richly acknowledged. She has earned a Golden Globe, two SAG Awards and five Emmy nominations for her work on Grey's and a CableACE Award and NAACP Image Award nomination for her work on Arli$$. (CableACE awards were given before cable TV shows were included for Emmy consideration.) She's won acting honors at film festivals from Vancouver to Milan and has received a star on Canada's Walk of Fame.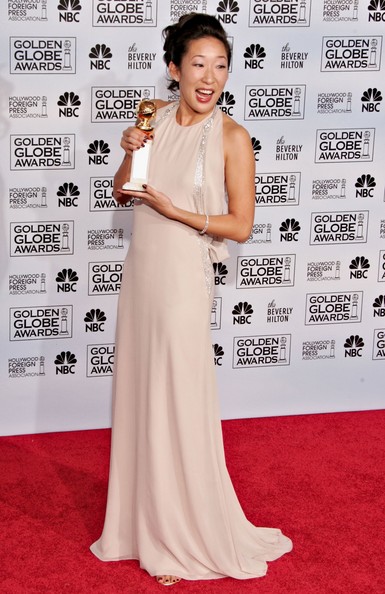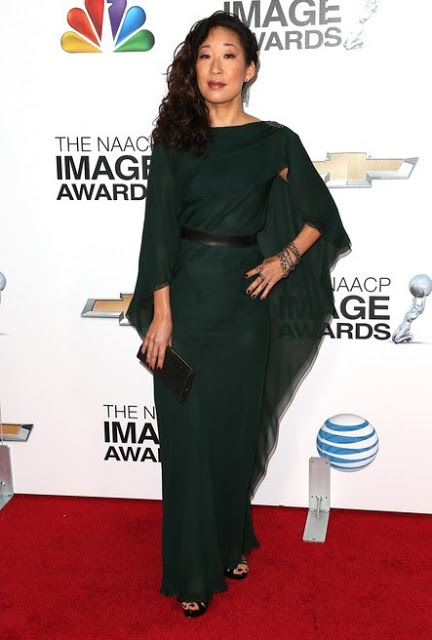 After falling hard for Oh's impressive acting chops, I began noticing just how stylish she is and I fell in love with her head full of lust-worthy locks. In addition to being easy on the eyes, she's socially conscious as well! Oh was a very vocal supporter of TV and film writers when the Writer's Guild of America (WGA) was forced to strike for fair compensation in 2007 and she lends her voice to help orphaned Korean children find loving homes in the US.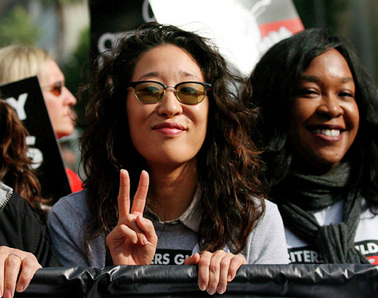 Oh and Grey's creator Shonda Rhimes on the picket line during the 2007 WGA strike.
For these reasons, I am delighted to crown Sandra Oh my very first Celebrity Girl Crush.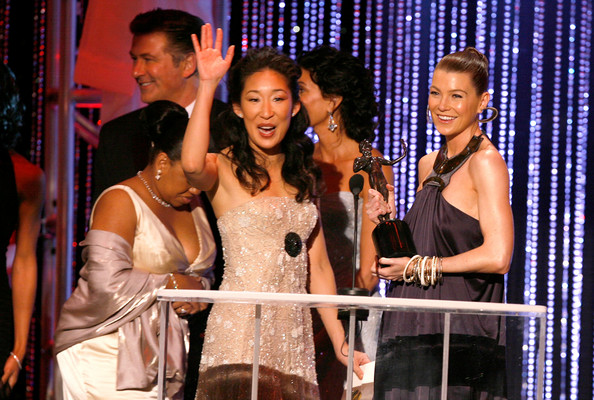 SAG Awards with cast of Grey's Anatomy.

Who are your celebrity girl crushes?
Experience the magic of Sandra Oh
---
MORE GIRL CRUSHES!