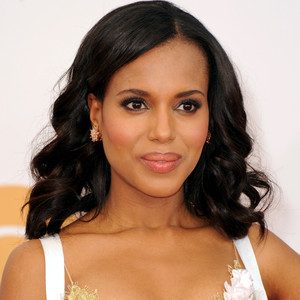 Fresh from a spectacular showing at the 2015 Emmy Awards and just in time for the return of Scandal, I'm highlighting Miss Kerry Washington – Style Star Extraordinaire! On and off the red carpet, Kerry Washington's style is unabashedly feminine, sensual and full of color. In true It Girl fashion, Kerry feels free to take risks and flaunt her gorgeousness all while wearing a sweet smile and a smart clutch.
Always one to make my lists of best dressed and my lists for best in beauty on the red carpet during awards season, Kerry can do no wrong. And up until now, I didn't realize how much she loves yellow!
[ngg_images source="galleries" container_ids="11″ display_type="photocrati-nextgen_basic_slideshow" gallery_width="800″ gallery_height="1000″ cycle_effect="fade" cycle_interval="5″ show_thumbnail_link="0″ thumbnail_link_text="[Show thumbnails]" order_by="sortorder" order_direction="ASC" returns="included" maximum_entity_count="500″]
Of course, I can't wait to see what Olivia Pope will wear this season but luckily for me, and for all of us, we can get our fill of Kerry Washington style year round!
What are some of your favorite Kerry Washington style moments? Do tell.
---
RELATED CELEBRITY STYLE POSTS
Disclosure: This post may contain affiliate links. When you click through to make a purchase, we may earn a small commission at no additional cost to you. Thanks for supporting The Patranila Project and helping us keep the lights on!