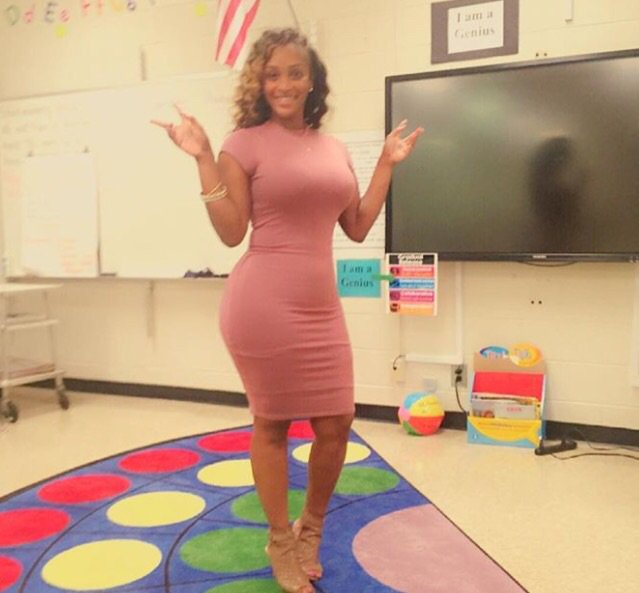 Talk about hot topics! Social media is all atwitter with photos and commentary about 4th grade teacher Paris Monroe and what she wears to work. Ms. Monroe has been dubbed Teacher Bae for posting pictures of herself in her classroom wearing bodycon dresses, skinny jeans and high heels. Two camps have emerged: Camp Defend #TeacherBae and Camp For The Love of God Woman, Cover Yourself.
I am a woman of two minds on this because there are no quick fix solutions or easy answers on this issue and I think it's impossible and/or simple minded to fall completely into one camp or the other.
The Teacher Bae Conundrum
Should Ms. Monroe be allowed to go about doing her job in any outfit she chooses as long as she gets her work done or should Ms. Monroe get a new stylist and stop being so provocative in the classroom? The crux of the arguments are as follows.
She's doing a great job, having recently won Teacher of the Month, and she shouldn't be told what she can wear based on her body type. Her dresses are knee-length, high-collared and don't show much skin so what's the problem.
She's too provocatively dressed to teach children and because she's curvaceous (what we used to call a brick house) she should dress differently for work. Her outfits are a distraction and inappropriate and she should have a better sense of decency.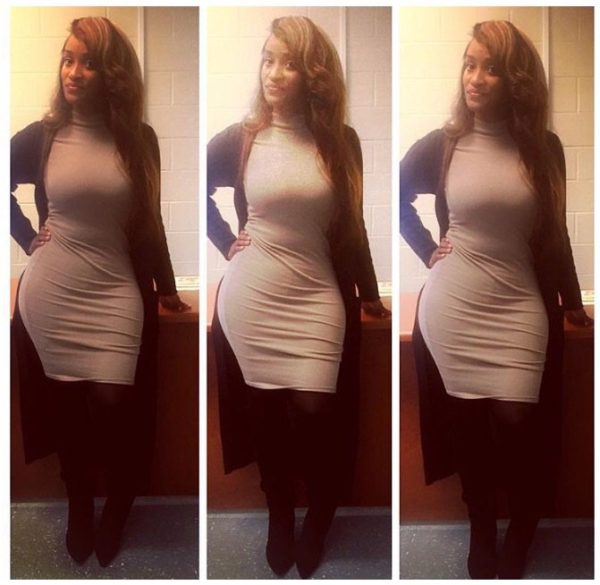 My Two Cents
She is dressed inappropriately for work in the classroom. Her outfits are too provocative and it doesn't have anything to do with her body type. What? Yes. Read on.
There is a foolproof way of determining if your outfits are inappropriate for the workplace or any environment. Are your clothes a distraction? Yes or no. Looking good and grabbing attention are two different things. We all want to look our best wherever we go but we all also take the environment into account. By all means, do your best to look great but if all heads are on swivel to catch a glimpse of you walking by, your outfit probably falls into the inappropriate category.
Everyone has different clothes for different occasions. We have clothes we sleep in, clothes we go to church in, clothes for when we hang out with friends, go out with our lovers and for when we're looking for a new lover. Ms. Monroe's outfits fall into the Looking for a Lover Category and if you don't think so, think about why she was dubbed Teacher Bae.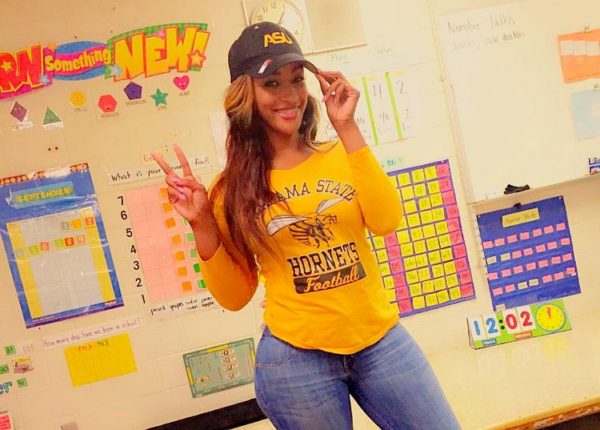 Coverage does not equal modesty
Just because your flesh is not exposed does not mean that your clothing isn't provocative. We have come to believe as a culture that it is merely visible skin that makes an outfit sexualized (or overly so) and that simply is not true. The saying goes 'leave something to the imagination' and that usually means that you should cover yourself and show less skin. The trouble with that reasoning is that clothing that covers most of your skin yet outlines every detail of your body is not leaving anything to the imagination except perhaps birthmarks and mole placements.
---
Shop Women's Work Wear

---
Body shaming is not cool under any circumstances
Those in the Defend #TeacherBae Camp decry unfair/double standards and criticism against women with thick, womanly bodies. They claim that she's only being criticized because of her body type and that if she were thin and/or less curvaceous, no one would have anything to say. Maybe. Maybe not. To be clear, all the body shamers can go straight to hell but there is a difference between body shaming and expecting a person to dress appropriately for his/her body type in a given situation. Which takes us back to point number one. Are your clothes a distraction in said environment? If not, rock on. If they are, make a different choice.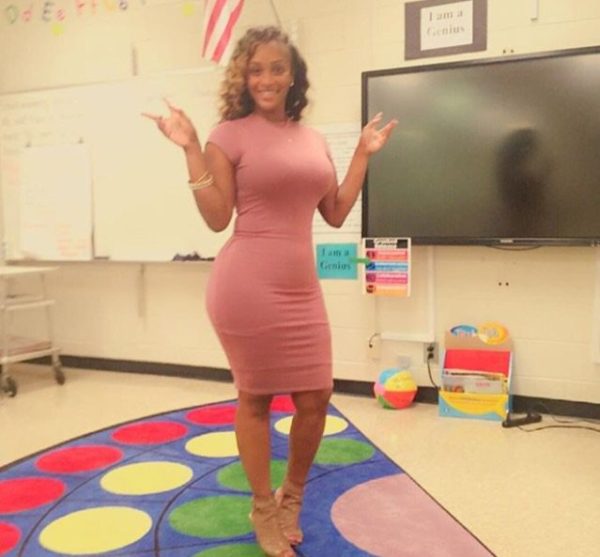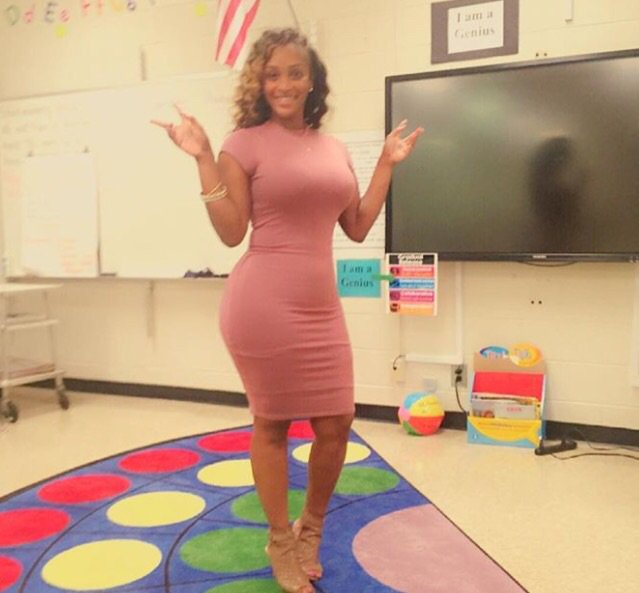 What say you my lovelies? Is Teacher Bae dressed inappropriately? Are her outfits a distraction or is she good to go? I'm dying to know what you think so please sound off in the comments!
---
RECOMMENDED FOR YOU