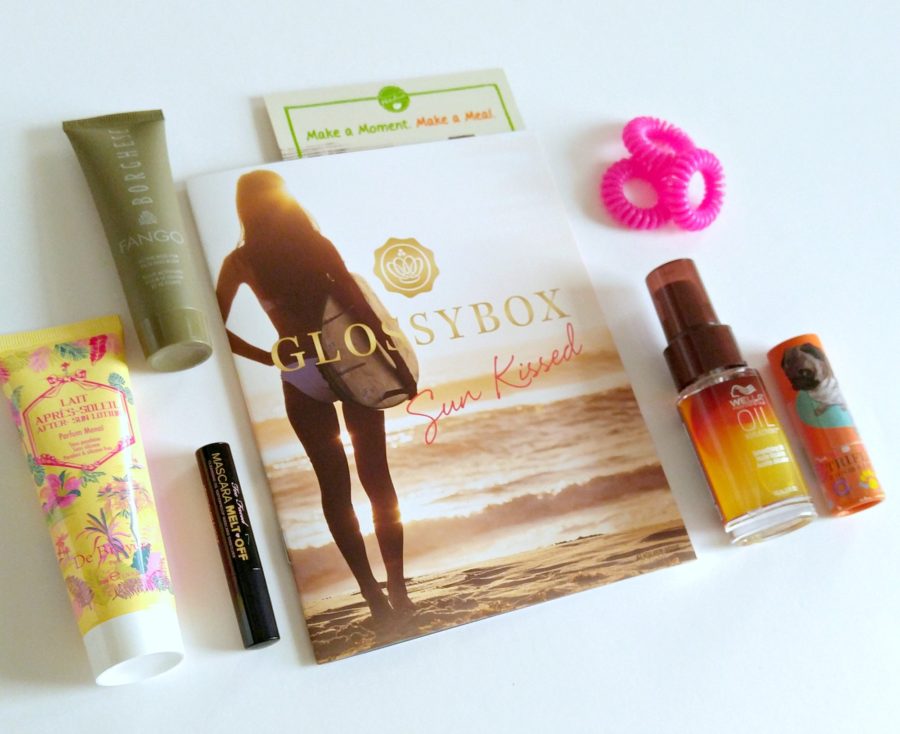 Ahh summer. I'm a girl who squeezes every drop of fun out of the summer months and no amount of early back-to-school/back-to-work hoopla can make me accept that summer is over. Not until late September when autumn officially begins. So naturally, I was very pleased to receive the August Glossybox which is chock full of sun-kissed goodies that are perfect for those final glorious days at the beach. Let's see what's inside!
Glossybox August – Sun Kissed Summer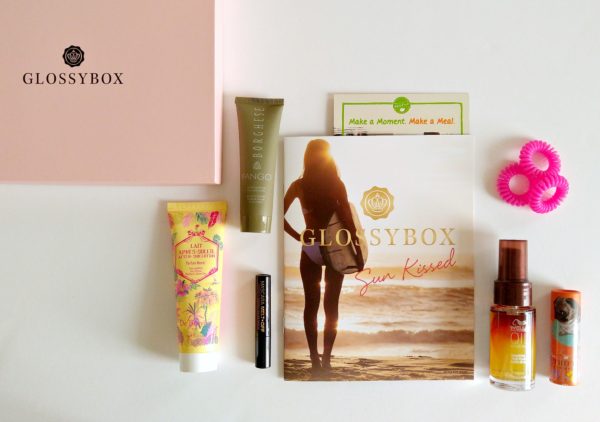 What We Love
I was super excited to see the tube of Borghese Fango Active Mud in this box! This product goes back a long way with me to a time when my niece and I swore by this mud as a weekly face mask. (Relax, we're only six months apart in age.) It was/is amazing at delivering clear, bright skin and it took me years to find anything that worked as well. Then it seemed that the brand went underground and I didn't hear anything from/about them for a long time. Until now! Borghese is back and I'm loving it. I really enjoy mud masks for face and body, particularly active mud, and this remains one of the best.
Another favorite of mine from the August Glossybox is the after-sun lotion by De Bruyère. I was introduced to after-sun skin treatments a few years ago but found most to be too thin. This lotion is glorious. It has the perfect amount of body (not too thin, not too heavy), it absorbs quickly and has a delicious scent. Very good, I tell ya, very good!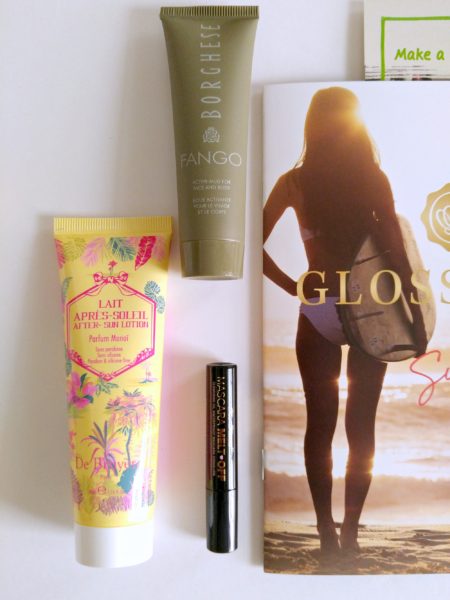 Finally, I'm anxious to try the Too Faced Mascara Melt Off. I love Too Faced Cosmetics but haven't been wearing much waterproof mascara lately so I haven't had a chance to try this yet. And I'm excited to use the $50 gift card for Hello Fresh. I've made a vow to order much less delivery and to cook more at home and this will be a nice treat for my home-cooking crusade. Wish me luck!
There's still time to snag a Glossybox August for yourself! Simply visit the Glossybox site and sign up for a monthly subscription. There are several options from which to choose and I promise, you'll be pleased with the product selections. The folks at Glossybox have been on a roll lately and have curated some wonderful boxes this year. Don't miss out my lovely!
AN EXTRA TREAT FOR YOU! Glossybox is hosting a #GLOSSYSunkiss Instagram campaign and you could win a year-long Glossybox subscription! Post a photo of your favorite sunset spot with a Glossybox in the pic and tag #GLOSSYSunkiss and #GLOSSYBOX!
Until next time, stay saucy (and glossy)!
Shop This Post & More
---
RECOMMENDED FOR YOU
*I received the Glossybox August for testing and review. All opinions are my own.