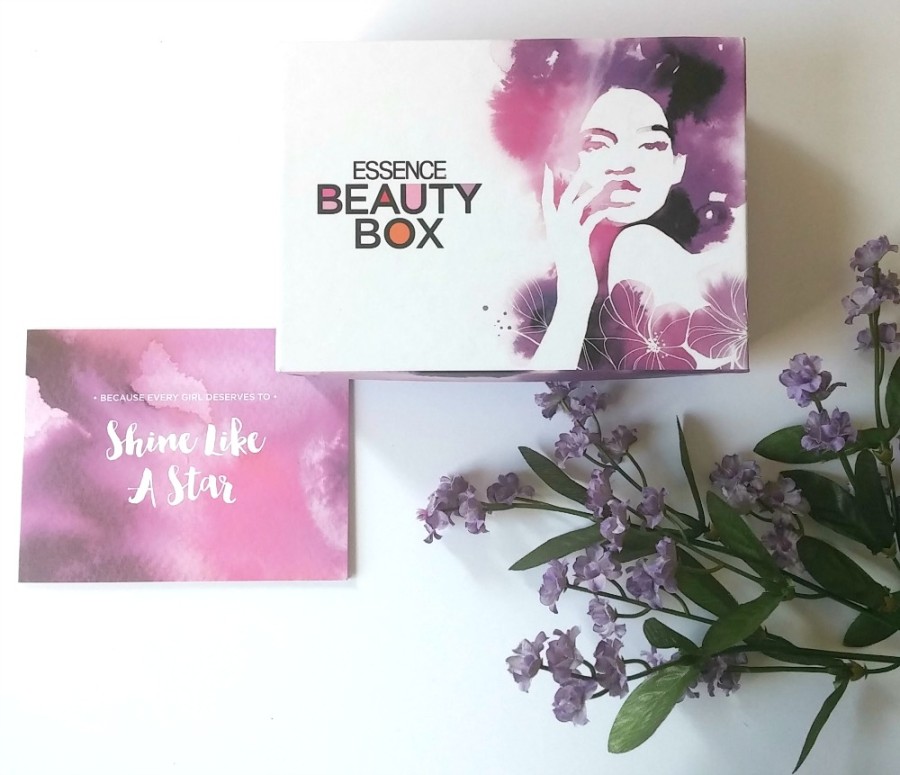 I love a good beauty box and I love a good subscription service. Put those two together and I'm in heaven. The good folks at Essence Beauty Box were kind enough to send me the Shine Like A Star box and it is perfect! It has products for all my favorite beauty categories including lashes! Let's dig in.
What's in the Essence Beauty Box
CoverFX Mattifying Primer with Anti-Acne Treatment
Miss Jessie's Coily Custard
Dark & Lovely Soak It Up Oil Cocktail
Iman Luxury Lip Shimmer
Kiss Lashes
Colgate Optic White Toothpaste
OK, my favorites first! Kiss Lashes in Shy. On my favorites list because they are light-weight, wispy and perfectly proportioned. Nothing screams false eyelashes like, well, false eyelashes but especially the overdone, made-for-TV lashes that you shouldn't wear unless you have a camera crew in tow. Reality TV stars have contributed mightily to the ruined reputation of falsies, but done properly, extra lashes can effortlessly elevate your look and add a flirty factor to your everyday beauty routine. Do yourself a favor a get a pair now!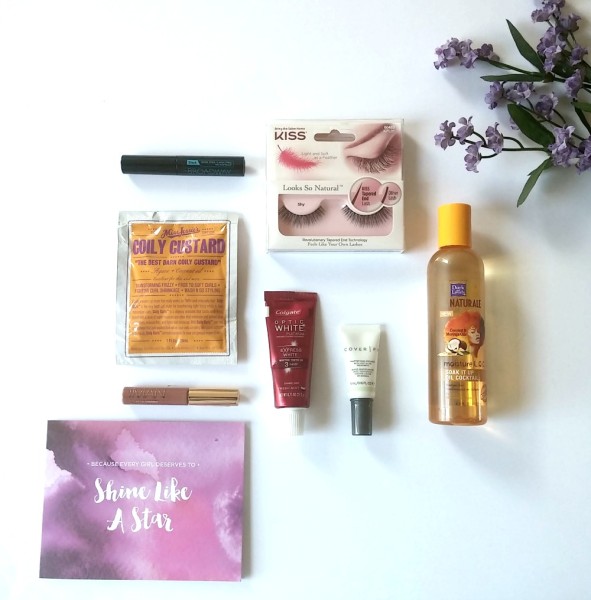 Next up is the Iman Luxury Lip Shimmer in Muse. I prefer lip gloss to lipstick all day every day and this shimmery nude has great coverage and excellent staying power. Also try it in Honey or High Drama for a pop of color.
Getting back to the basics of good beauty is the CoverFX Mattifying Primer with Anti-Acne Treatment. This gel formula goes on smooth and disappears instantly, leaving your skin prepped and ready for makeup application. It minimizes the appearance of fine lines and pores while working to treat and prevent acne. How's that for a triple-duty product! Currently sold out at Sephora but available on Amazon.
And while we're on the subject of basics, you can't get more basic that having a brilliantly bright smile. Enter Colgate Optic White Toothpaste. No toothpaste can compete with professional whitening but Colgate Optic White is consistently rated as one of the best whitening toothpastes available. With regular use, it whitens teeth up to three shades with results visible after one week.
Now for the all-important hair care products. The Essence Beauty Box had two selections, Miss Jessie's Coily Custard and Dark and Lovely Au Naturale Soak It Up Oil Cocktail. I have been wearing my hair super straight for several months now and as such, I haven't been testing many curly girl products. But luckily, the Soak It Up Oil Cocktail can be used on my hair when it's straight too so I tried it. And loved it. First of all, the fragrance is yummy! With coconut and moringa oils, it smells like a fruity, tropical breeze. It absorbs quickly leaving my hair with great shine but no weightiness. Winner!
How To Get an Essence Beauty Box
It's easy. Sign up for a subscription at Essence Beauty Box and choose your plan. You can get a monthly box for $15/mo, a 6-month subscription for $12.50/box (paid up front) or a 12-month subscription also for $12.50/box. Each box contains a selection of five drugstore and mid-range beauty brands specifically chosen by the beauty editors of Essence Magazine. Obviously the longer subbies are more economical in the long run but if you just want to test it out, the monthly plan is the way to go. I can't wait to get my next box to see what I can play with for spring!
Thanks for reading and stay saucy my lovely!
---
Shop This Post
More Beauty By Patranila