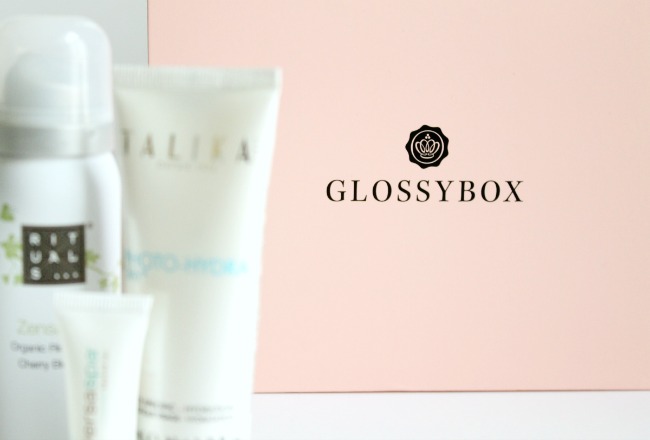 My love of beauty subscription boxes continues unabated. Today I'm revealing the beauty goodies in May's Glossybox dubbed 'aMAYzing.' Get it? OK, moving on! Glossybox is consistently one of the best beauty subscription boxes on the market providing deluxe and full-sized samples of luxury skincare, makeup and hair care products. I've discovered some major gems courtesy of Glossybox and the aMAYzing box is stocked with new goodies and old favorites.
What's In The Box
Rituals Cosmetics Shower Foam in Zensation
Versaspa Face Moisturizing Gradual Tanner
Nioxin System 3 Cleanser and Scalp Therapy Conditioner
Talika Photo-Hydra Day
Benefit Cosmetics Roller Lash Super Curling & Lifting Mascara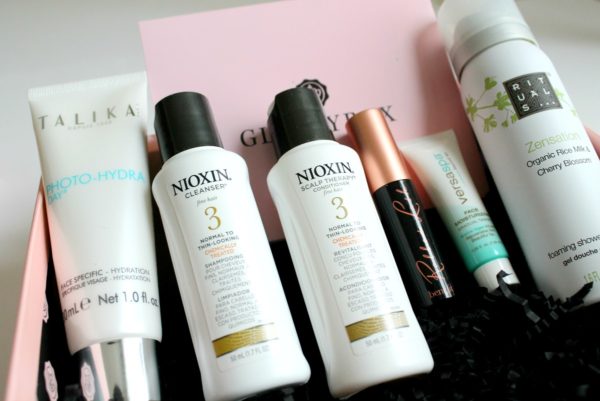 New to me are the Talika Photo-Hydra Day moisturizer, the Versaspa Face Moisturizing Gradual Tanner and the Nioxin Cleanser and Scalp Therapy Conditioner. Old faithfuls include the delicious Rituals Cosmetics Shower Foam in Zensation (that I tried a few weeks ago, thanks Rituals) and Benefit Cosmetics Roller Lash Mascara. Benefit is one of my favorite beauty brands, especially when it comes to mascara, and the Roller Lash comes with a fancy curved wand that helps give your lashes amazing curl.
Now for the new products! I've used the Talika Photo-Hydra Day for a couple of days now and it lives up to its name. It goes on like a super hydrated gel and absorbs quickly. It almost feels like a serum. The product claims to recreate the effects of natural light on your skin to give you a summer glow all year long. The long-term results remain to be seen but with hyaluronic acid as a key ingredient, I'll give the Photo-Hydra Day the benefit of the doubt.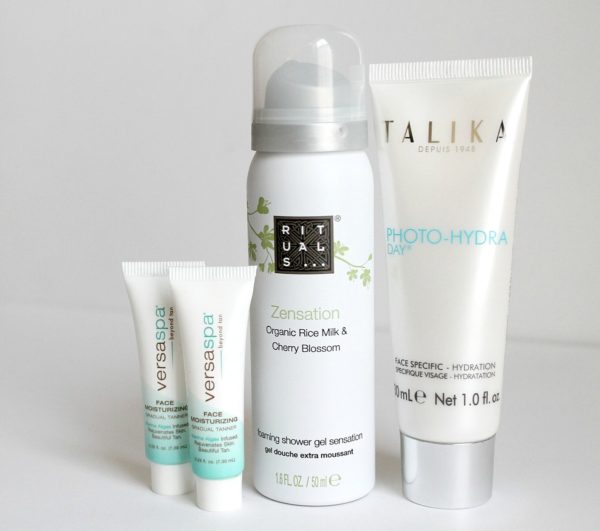 Of course, every beauty subscription box can come with products you may not use and for me, this is the Versaspa Face Moisturizing Gradual Tanner. Don't get me wrong, I tan, but I still use the sun. It's risky I know but what's life without a little risk. I also probably won't get much use out of the Nioxin hair care products because though these are for color treated hair, which I have, they're also for thin hair, which I don't. I can't win them all but you can! Since I won't be using them, I'm giving them away to one lucky reader!
To win the Versaspa and Nioxin products, all you have to do is follow me on Instagram, look for the photo below and leave a comment letting me know you're a reader of my blog. I'll choose a winner at random and announce the Lucky Lovely on Instagram. You have until Friday, May 27, 2016 to enter. Giveaway closes at 11:59pm EDT.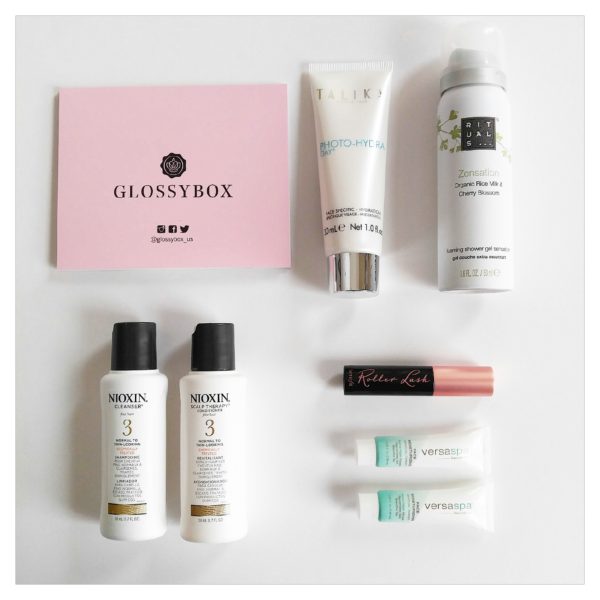 Get one of the best beauty subscription boxes for yourself
If you'd like to try Glossybox for yourself, simply visit the Glossybox website and sign up. You'll complete a beauty profile which helps ensure that you get products that are right for you and that match what you're currently looking for in beauty. The big joy in getting a beauty subscription box every month (besides getting new things) is that you get to try before you buy and with Glossybox you don't have to worry about getting teeny tiny samples that run out before you've had a chance to really evaluate a product. I love it!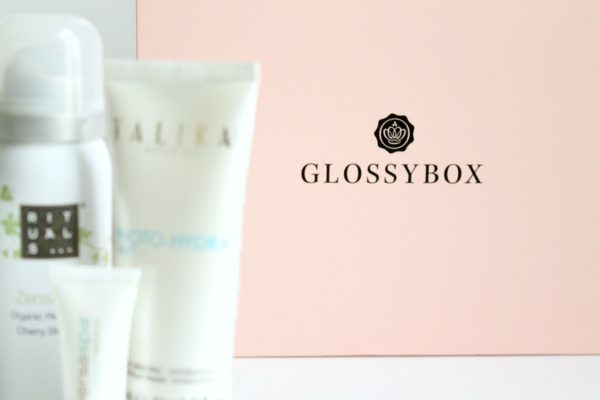 Thanks for reading and remember to share this post with your friends. Stay saucy!
*I received this product for testing and review purposes. Giveaway open to US residents only, 18 years or older and is not associated with Instagram, Glossybox or any of the brands mentioned. Good luck! 
---
MORE BEAUTY BY PATRANILA