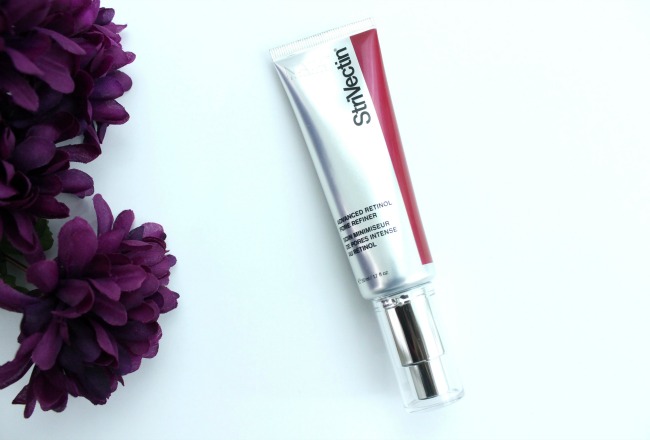 I consider myself lucky in that I've never had any major skin concerns. Thanks mom and dad and knock on wood. However, with the passing of time, I have turned my attention to getting a jump on the aging process so I can keep my skin looking great in the long run. You know what they say about prevention instead of cures. Enter Strivectin Advanced Retinol Pore Refiner. Billed as a supreme multi-tasker, the new Advanced Retinol Pore Refiner tackles a number of skin issues in one step.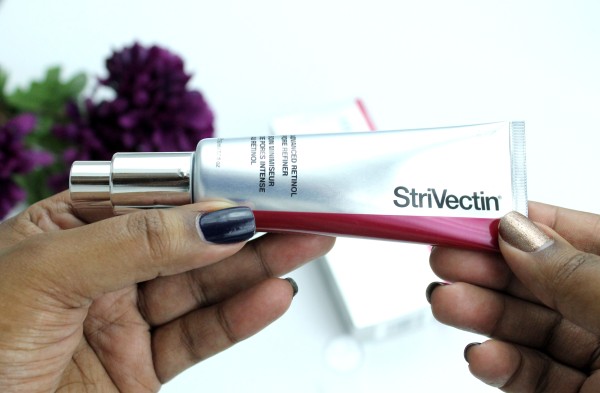 Strivectin Advanced Retinol Pore Refiner Review
Product Claims
Strivectin Advanced Retinol Pore Refiner is a lightweight, daily pore-minimizing lotion and anti-aging moisturizer with Retinol that delivers both instant and long-term visible pore reduction. Its patented technology nourishes the moisture barrier and limits the sensitivity common with Retinol use.
Reduces the appearance of large pores.
Refines texture for a smooth, even complexion.
Absorbs excess oil to control shine.
Hydrates the skin.
[Tweet "Strivectin Advanced Retinol Pore Refiner delivers amazing results after just one use!"]
How to Use
Apply on your clean face in the morning and evening. Apply after sunscreen for optimal mattifying effect.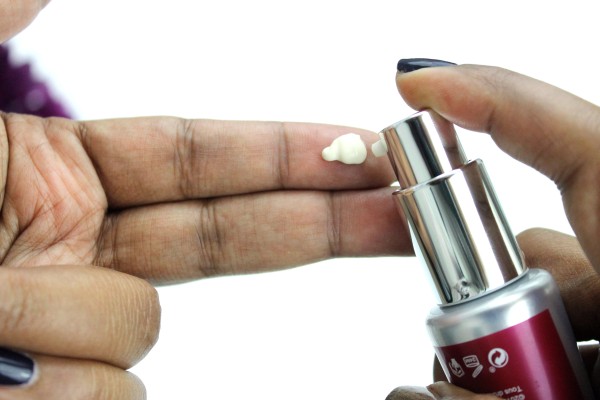 My Experience
Because I have sensitive skin, I generally avoid beauty products with Retinol as they are known for causing irritation. I do like it when skincare science catches up with my real-world concerns and I'm happy to wait until a product is made safer for my skin. With that understanding, I used the Strivectin sparingly. I also decided to apply it only on my oily area where my pores are more likely to be enlarged. Also, my oily area is, of course, the most in need of all-day mattifying. I avoided my cheeks because I didn't want to risk excessive drying and flaking.
I was surprised to notice an immediate improvement in the look of my skin after applying. The pores around my nose did appear diminished and this continued throughout my use of the product. I guess the claim that 96% of people had immediate improvement in pore size after a single application is true. When I read that statistic, I thought 'no way.' But apparently, Strivectin delivers on its promise.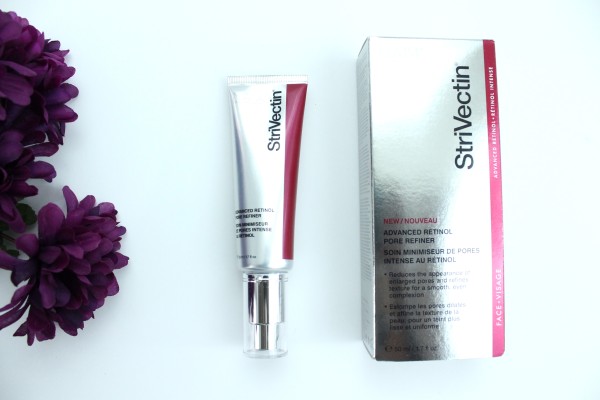 Summary
Even though this is an extra step in my skincare routine, I like that Strivectin Advanced Retinol Pore Refiner does double duty. Skincare products that work cosmetically are especially appealing to me because I believe that looking your best starts with having great skin. The mattifying properties helped cut down on the amount of primer I needed to use and the pore minimization is fantastic.
I do recommend going slowly with this and all products containing Retinol until you know how your skin will handle it. My sensitive skin has been fine thus far but I will certainly update this post as necessary.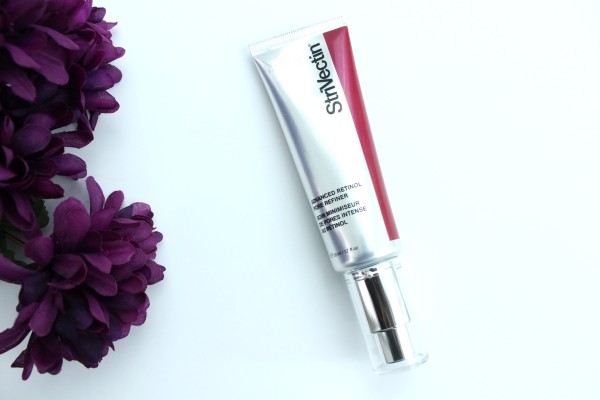 Try Strivectin Advanced Retinol Pore Refiner
The cream retails for $99 for 1.7 oz and is available at Strivectin, Nordstrom and on Amazon. It is on the pricey side but totally worth it if enlarged pores are a major concern for you.
Thanks for reading and please share your #StriVeSTORY in the comments if you've tried the Strivectin Advanced Retinol Pore Refiner. I would love to know how it's working for you.
And as always, please remember to share this post with your friends!
---
Shop More Strivectin Advanced Retinol
I was gifted this product for testing and review purposes. All opinions are my own.
---
RECOMMENDED FOR YOU